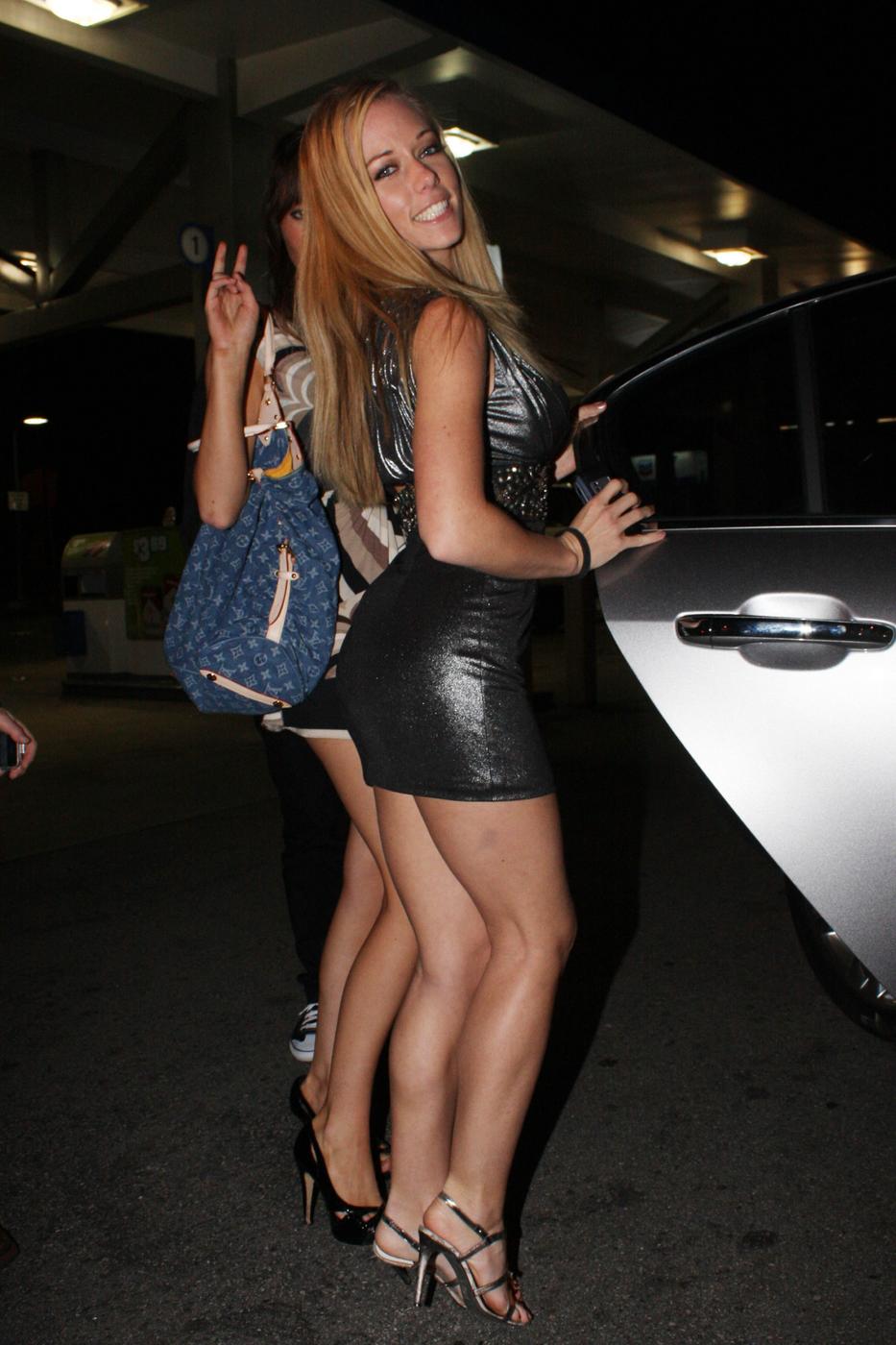 Kendra Wilkinson – she of naked Playboy fame – claims she's really just an old fashioned girl at heart. Or that's what she's said to People magazine, as an explanation for why she's changing her name once she gets married. Kendra also says that she and fiancée Hank Baskett can't wait to have children, and have already been coming up with names together.
She's packed her bags, moved out of the Playboy mansion, wrapped up another season of The Girls Next Door and started filming her own reality show. Up next for Kendra Wilkinson? Walking down the aisle – and starting a family.

"We always talk about [having kids]," Wilkinson tells PEOPLE about her plans with fiancé Hank Baskett. "He wants kids so [badly], and I do, too."

The couple are so serious about children, they've even been coming up with names. "My first initial is K and my middle name is Leigh, so we were thinking of Kaleigh," she says. "And he's Hank Baskett III, so of course I'm going to have a Hank Baskett IV!"

Wilkinson, 23, whose engagement to Baskett, 26, a wide receiver for the Philadelphia Eagles, took place in November. She will change her name to Kendra Baskett – because "we're old fashioned," she says – and is looking forward to having "modern but classic fairytale" wedding at the Playboy mansion in June, despite the fact she's "overwhelmed" with all the planning.
[From People]
Normally I'd argue that you can't be all that old fashioned if you're having your wedding at the Playboy mansion. But the mansion is really old, stately, and beautiful. And when you don't have a bunch of half (or completely) naked girls running around, it would be a beautiful setting for a wedding. And to further take away any hint of Kendra's past – or perhaps just impropriety in general – Hugh Hefner is no longer going to be walking her down the aisle. Instead, Kendra's brother will do the honors.
After much speculation, it appears Hugh Hefner will not give Kendra Wilkinson away on her wedding day to Hank Baskett.

"I would definitely love for him to walk me down [the aisle]," Kendra tells E!'s Daily 10 of Hef's offer, but adds that she decided her brother would ultimately be a better choice.

"I think it would mean a lot to my family and me down the line," the bubbly blonde says. "It just makes more sense."
[From E! News]
It does seem like a better choice to have her brother walk her down the aisle. Having Hef do it always struck me as some kind of ratings ploy for one of their reality shows. Though she may claim to be traditional, I still doubt we'll be seeing Kendra in a long sleeved dress or anything. But it seems like she's moving on happily to the next stage of her life, and didn't become the throwaway party girl everyone thought she would.
Here's traditional Kendra heading to Hyde Lounge in LA for a girls night out last Friday. Images thanks to Pacific Coast News.