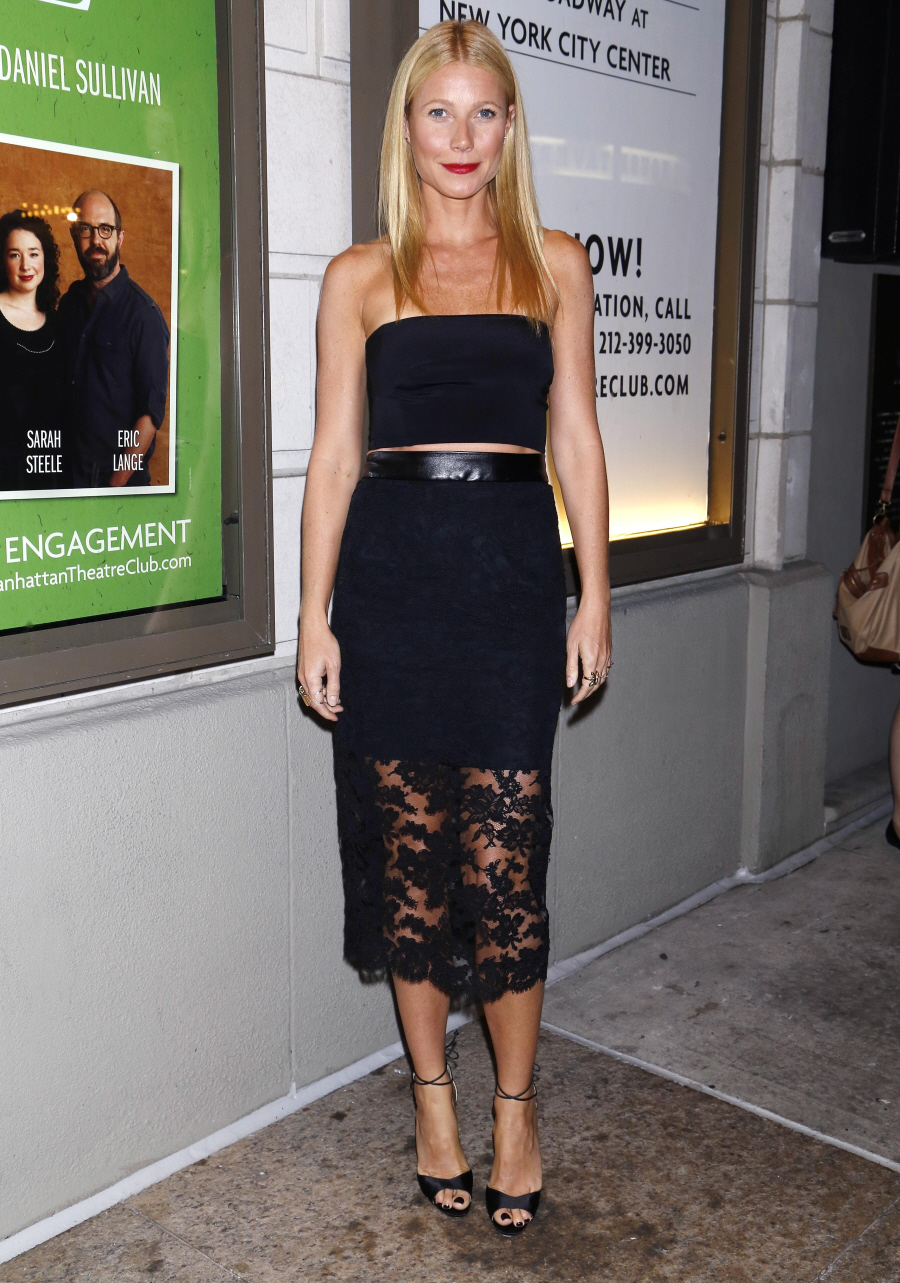 Here are some photos of Gwyneth Paltrow out in NYC last night. She attended a show of The Country House, which features her mom, Blythe Danner. Goop's ensemble is a Monique Lhuillier Fall 2014 two-piece. You like? I do not. I don't mind Gwyneth in black, and I'm ambivalent about tube-tops (so dated, but whatever). But the whole ensemble is just… blah. The lace at the bottom is tacky to me. Meanwhile, the neverending saga of Gwyneth, Jennifer Lawrence and Chris Martin continues. What does it all mean?!?!?!
So much for an amicable split! Ever since Chris Martin has consciously re-coupled with girlfriend Jennifer Lawrence, his estranged wife Gwyneth Paltrow has been scrambling to keep the Hunger Games actress away from their kids, RadarOnline.com has learned. In fact, according to one source she's even banned Martin from mentioning her in front of them!

"Gwyneth is doing everything possible to make sure Chris' girlfriend, Jennifer isn't mentioned in front of Apple and Moses," a source told Radar. "She doesn't want them upset by Chris' 'younger lady friend,' which is how Gwyneth refers to Jen. Explicitly instructed by Gwyneth, Chris has been told not to discuss his girlfriend in front of the kids."

Furthermore, the source said, "Gwyneth has told Chris she absolutely does not want any of Jen's personal items left behind at Chris' house, that the kids might come across."

Over the weekend, Paltrow celebrated her 42nd birthday, at her Brentwood mansion, and as RadarOnline.com previously reported, Martin was in attendance. But tensions have grown between the two, as Martin told his former wife of ten years, that his new relationship was getting serious.

"Gwyneth was absolutely stunned when Chris told her he wants to introduce the kids to Jennifer," the source previously revealed. "It won't be happening right away, Chris wants to make sure this relationship is going to just fizzle out before taking such a big step. But he sees this relationship going the distance. This has been a huge blow to Gwyn's ego because she has always bragged that she has Chris wrapped around her finger."

Indeed, Paltrow and Lawrence almost had a very awkward run-in as she was picking up their kids from Martin's house as the young starlet was spotted on the same road, just minutes apart.
Nothing says "Gwyneth Paltrow is down with the kidz" like referring to Jennifer Lawrence as Chris's "younger lady friend"! I doubt Gwyneth is calling J-Law that because Gwyneth doesn't want to be reminded of Jennifer's youth. Goop probably calls J-Law "the whippersnapper" or "that girl" or "the farty one." Regarding Gwyneth's recent monogrammed panties – in which Gwyneth is still using her married-lady initials – a source tells Radar: "It seems like Gwyneth is trying very hard to show the world that she is still Mrs. Chris Martin. Why would anyone want to buy monogrammed underwear with her initials on it? It's creepy and weird." So creepy. Much Weird. Very Goop.
As for this week's Goop-letter… you can read it here. Have you ever read Malcolm Gladwell's Blink? Gladwell posits that "gut decisions" are often better, long-term, than carefully considered, well-planned decisions. He says that if more people trusted their intuition and refused to second-guess their first instinct, the world would be a much different/better place. That's sort of what Gwyneth's Goop-letter is about, only she made the concept really touchy-feely and New Age-y. Vox did a take-down of the subject here. I often think Gwyneth could do with fewer intuitionists, healers, and New Age types in her life.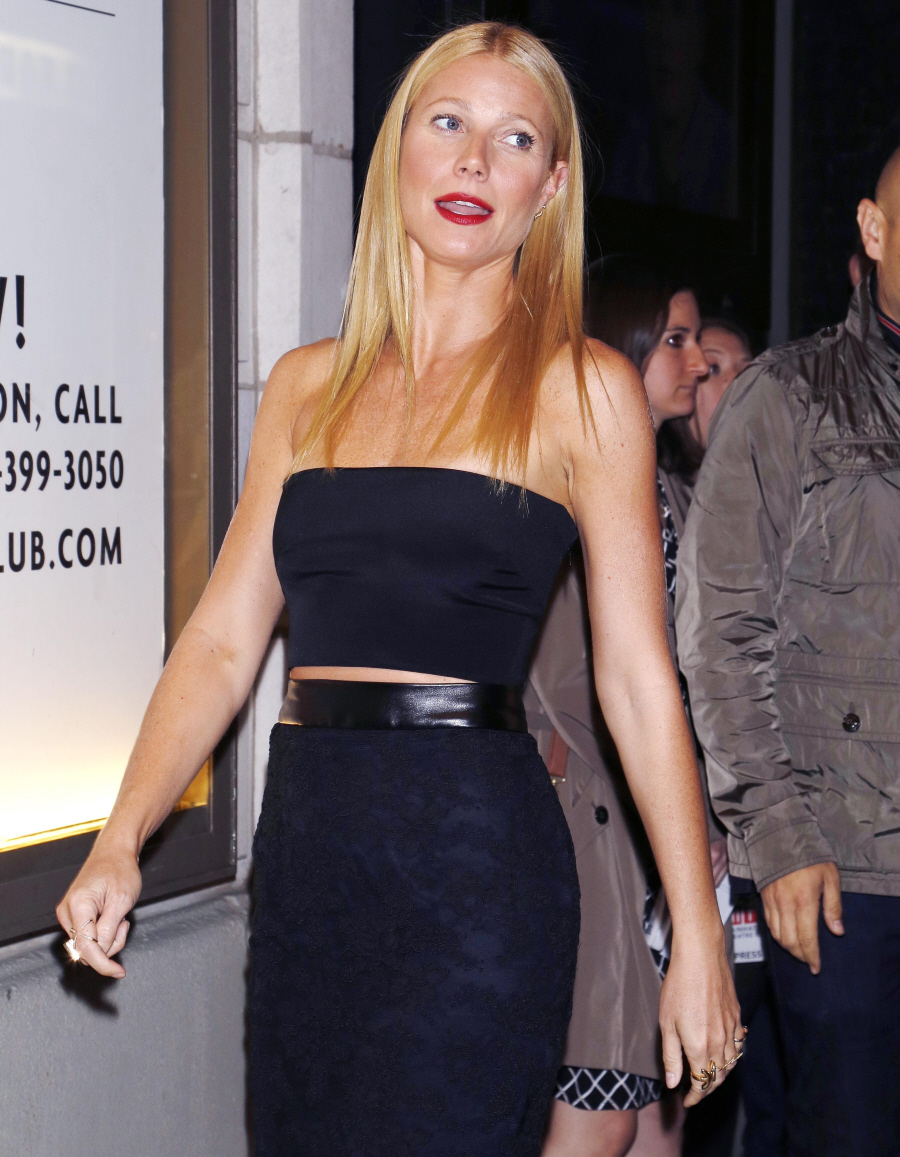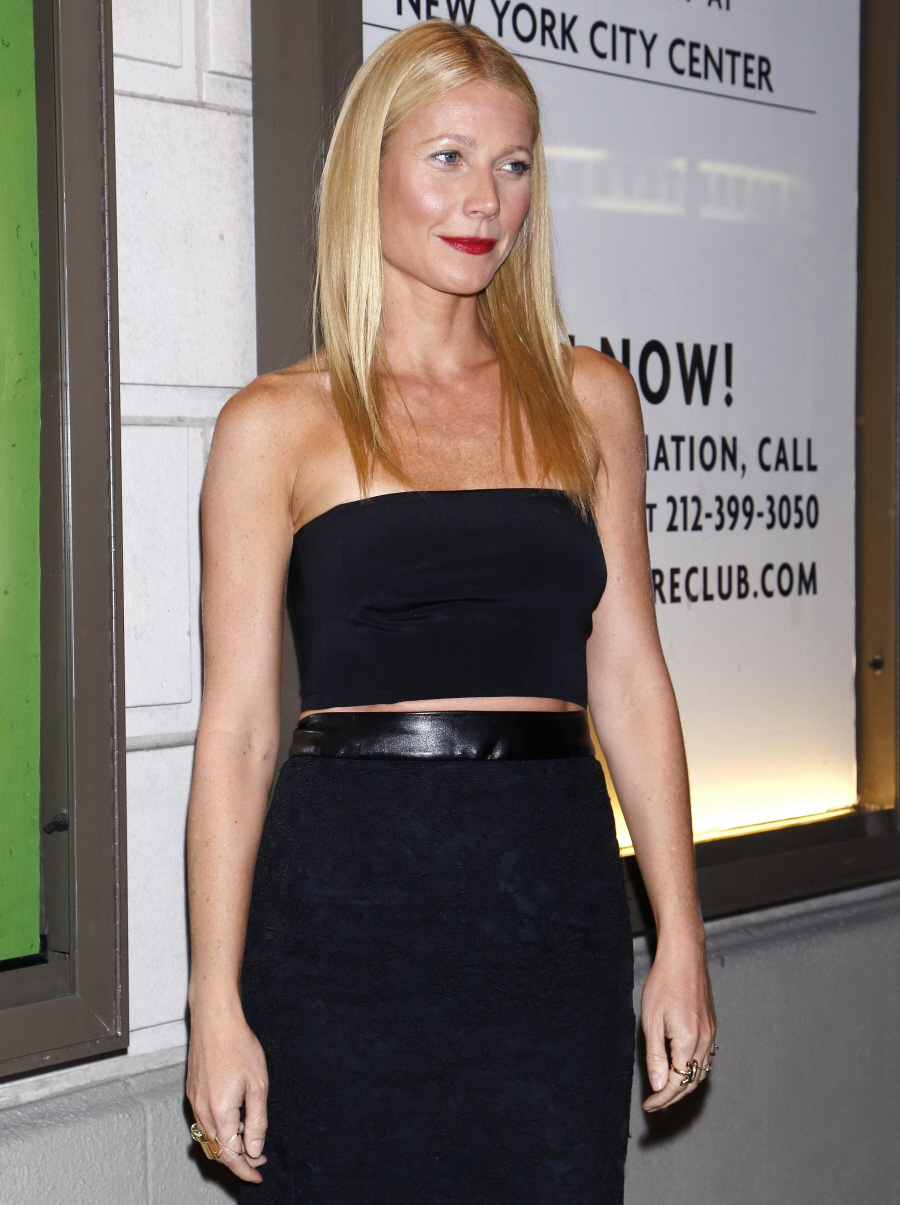 Photos courtesy of WENN.