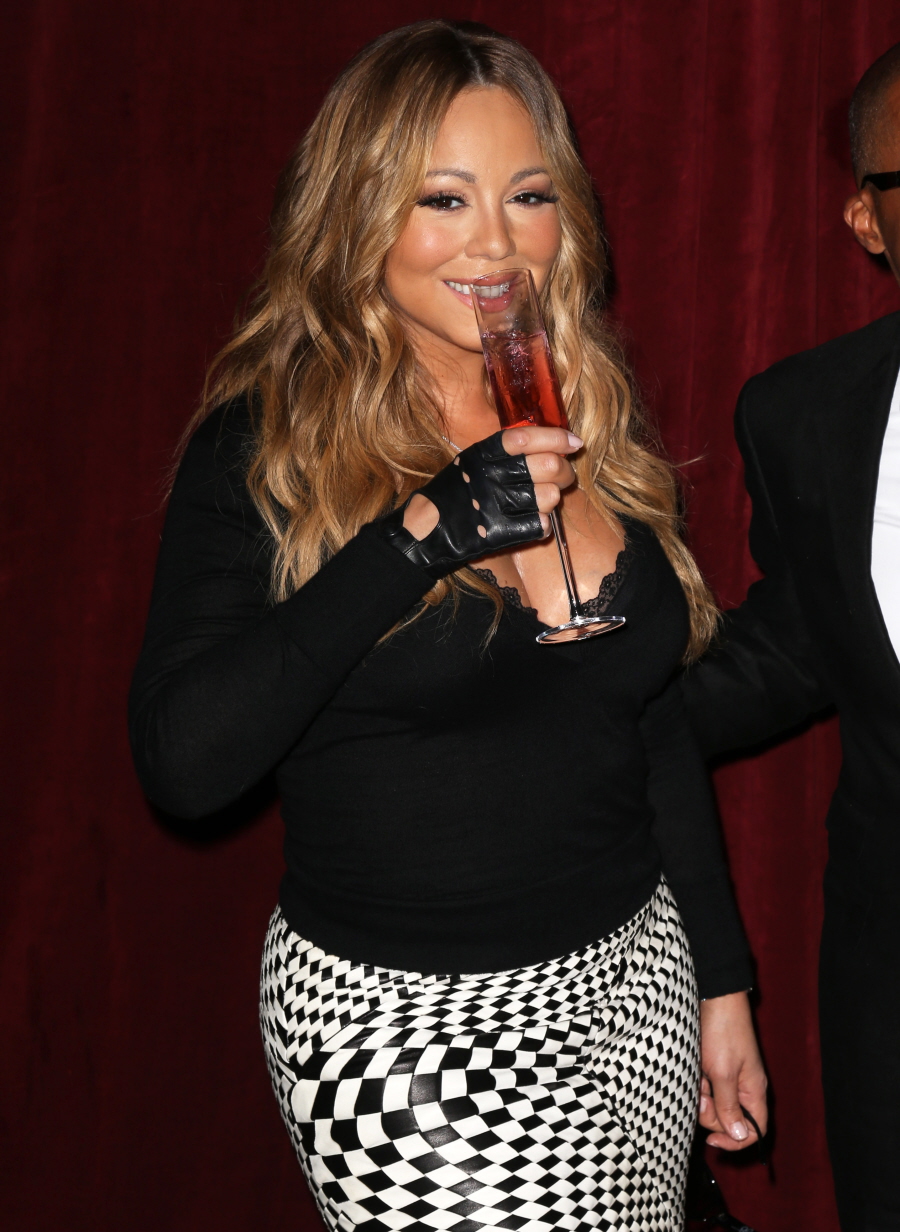 The rumors about Mariah Carey and Nick Cannon's marriage implosion have significantly slowed down over the past few weeks. My theory is that the tabloids simply moved on to other stories, plus Mariah basically threatened to go nuclear on Nick if he continued to discuss their situation publicly. Maybe, hopefully, they're working out their divorce quietly right now. In the meantime, let's figure out what Nick is up against. Star Magazine has a really funny/insane interview with someone billed as "a former member of Mariah's entourage." This former member has some really great gossip, if you believe it (and I do). Some highlights:
She's bloated?! "It's really sad. Her self-esteem is at an all-time low. She's run down and bloated, and she isn't sleeping. It's horrific to see her like this, but Mariah wears her heart on her sleeve. People dismiss her as a demanding diva, but that's not entirely true. She's crippled with insecurities."

Nick never gave her a reality check: "Not at all. he could fully see what a diva she was being, but he didn't care. He seemed to get a high from watching Mariah boss people around. During the , Mariah was also acting unstable, and most of us thought Nick would be turned off by that — but he wasn't. He just stuck around."

Instability: "Right when the director yelled, 'Cut,' Mariah could barely stand to get out of the pool! She fell into a sort of trance. It was really scary. Nick saw the whole thing and was just standing back, watching.

Does she always go into trances? "Yes. She often goes into trances. She even has special assistants whose job it is to stand behind her, just in case she falls backwards.

What's with the trances? "No one knows for sure, but Mariah will often go two, three, sometimes four days in a row without sleeping. On top of that, she drinks wine or champagne constantly. It's a recipe for disaster.

Her wine-slurping: "She drinks white wine out of a ginger ale can. She sips it through a straw, so it looks like she's just drinking ginger ale. [Her] assistants have to carry backpacks filled with wine so that if Mariah's can ever needs a refill, they can go to a nearby bathroom and fill it up for her."

She has her own soundtrack: "When she had people over, she'd have people on her staff follow her with a portable speaker, playing music — so she could make an entrance with a theme song."

Hiring practices: "Mariah has always made it a point to hire people she thinks are less attractive than her. She makes them wear black or drab colors, so they won't stand out."

Hello Kitty: "Mariah's Jack Russell terrier wasn't very well trained and the dog would often bite Mariah. She wouldn't accept any kind of Band-Aid except for the Hello Kitty ones."
It's always being said that Mariah refuses to walk even a few steps if she could conceivably get someone to carry her. But who knew there was a practical reason for that? Chica is always going into trances!!! And she sometimes falls backward because she's "trancing" so hard. I've known people who go into trances. They were usually blackout drunk at the time, and/or heavily medicated. I wonder if most of Mariah's problems (from the past few years, at least) can be explained by a toxic mix of prescription drugs and alcohol?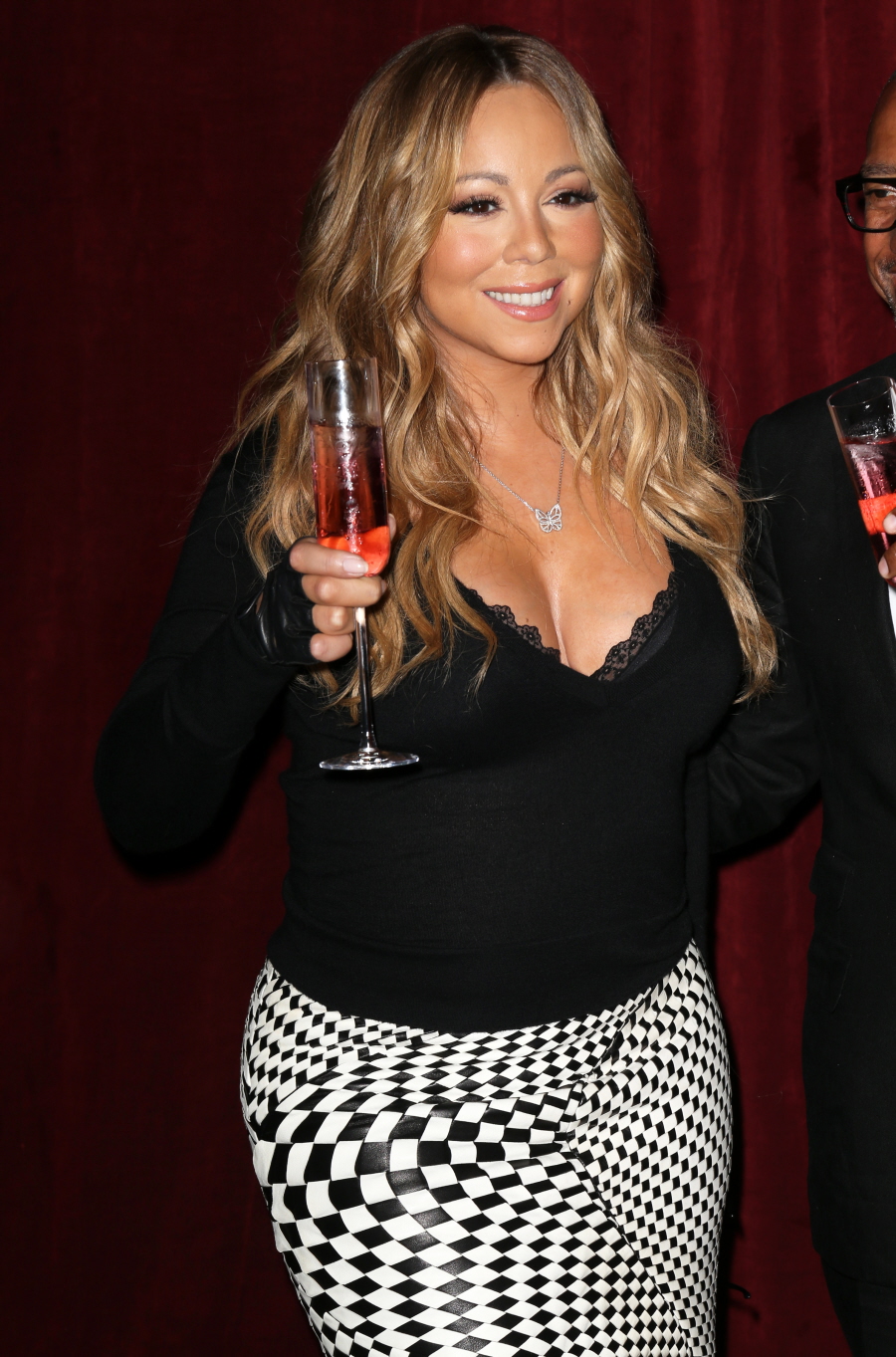 Photos courtesy of Fame/Flynet.