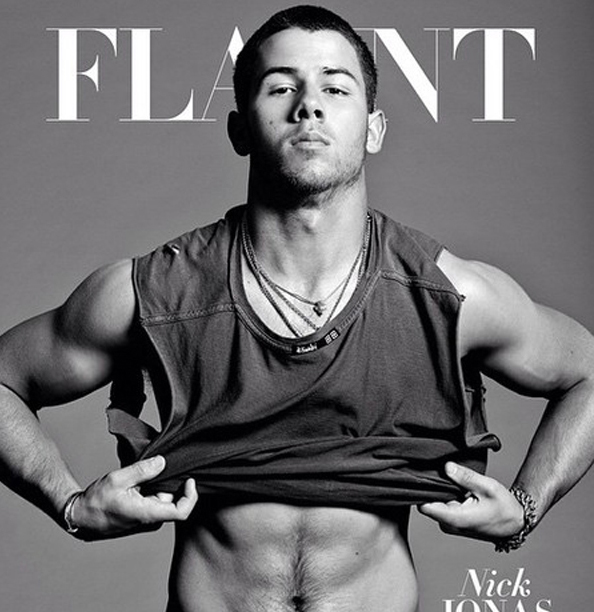 You've probably already seen this cover (which I cropped for your eyes) of Nick Jonas and his 12-pack abs for the October issue of Flaunt. Inside the issue, Nick grabs his package and tries to channel old-school Mark Mark in his Calvins. You can see the NSFW shoot (and the rest of the cover) here. Nick shows off his furry booty and happy trail. I want to characterize him as desperate, but there's nothing he's doing that plenty of thirsty starlets haven't done already. In fact, this shoot is straight out of the Miley Cyrus "lose that Disney taint" playbook.
Nick is promoting a few things with this Flaunt feature. He has a new DirecTV series called Kingdom. I guess gets his kit off in this show. A lot. Nick told E! Online that he shows everything but the package itself on the show. He teases the possiblity of showing everything in the future. Nick says "if the art required it," he'd "do whatever it takes to tell the story." Art!
Nick also has a new single called "Jealous." In the interest of promotion, he's not only putting his tush on display but also pulling an old-fashioned bribe. Nick formally requested this his Twitter followers give 20+ copies of his single. He says he'll follow anyone who proves that they followed his ridiculous instructions:
(1) Do you want me to follow you…

(2) Help me continue to share #JEALOUS with the world iTunes Gift 20 or more people and I will follow you. #sharejealousnickj

(3) Confirm your iTunes gifting with a screenshot of this confirmation screen #sharejealousnickj
[From Nick Jonas on Twitter]
Some of Nick's Twitter followers have jumped right onto this plan. I don't feel comfy calling any of them out directly, but some of them are gifting over 30 copies of his song. If he doesn't follow them back immediately, they're tweeting hysterically. What a mess.
Nick is essentially selling Twitter follows with this scheme. Does that bother you? Celebs have been known to do sketchy stuff like buy followers to make themselves look more popular. Nick's putting a new twist on this nonsense by artificially inflating his own sales to fans who will do anything for a follow. C'mon, he's not even going to read these people's tweets. This is seriously unethical. It's even more pathetic and thirsty than Taye Diggs following everyone on Twitter in exchange for nothing.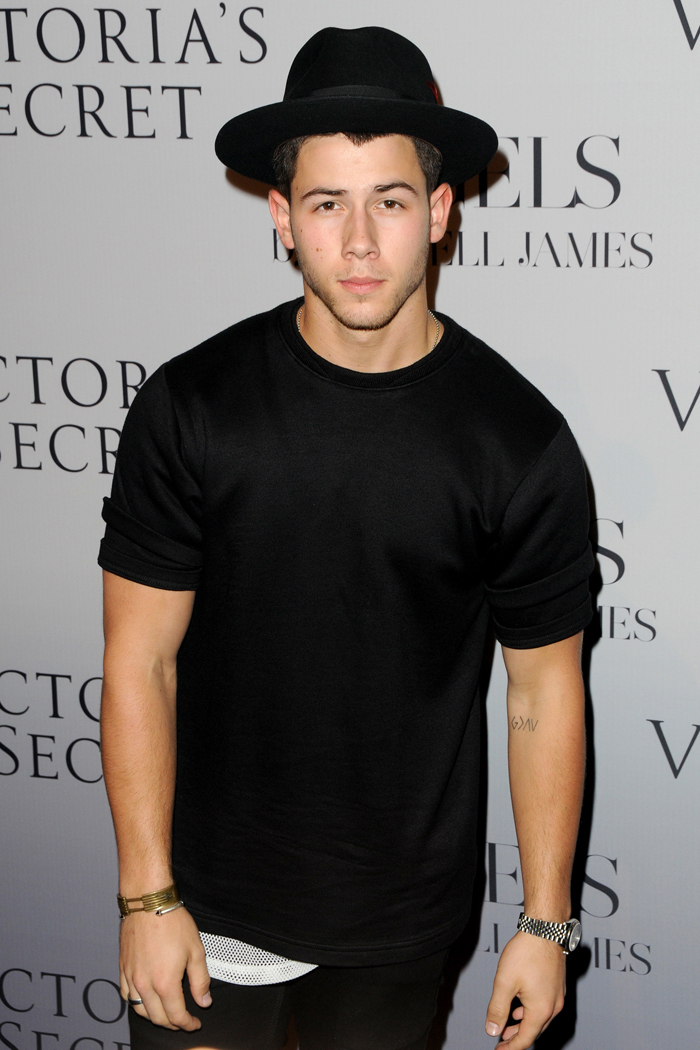 Photos courtesy of Flaunt & WENN