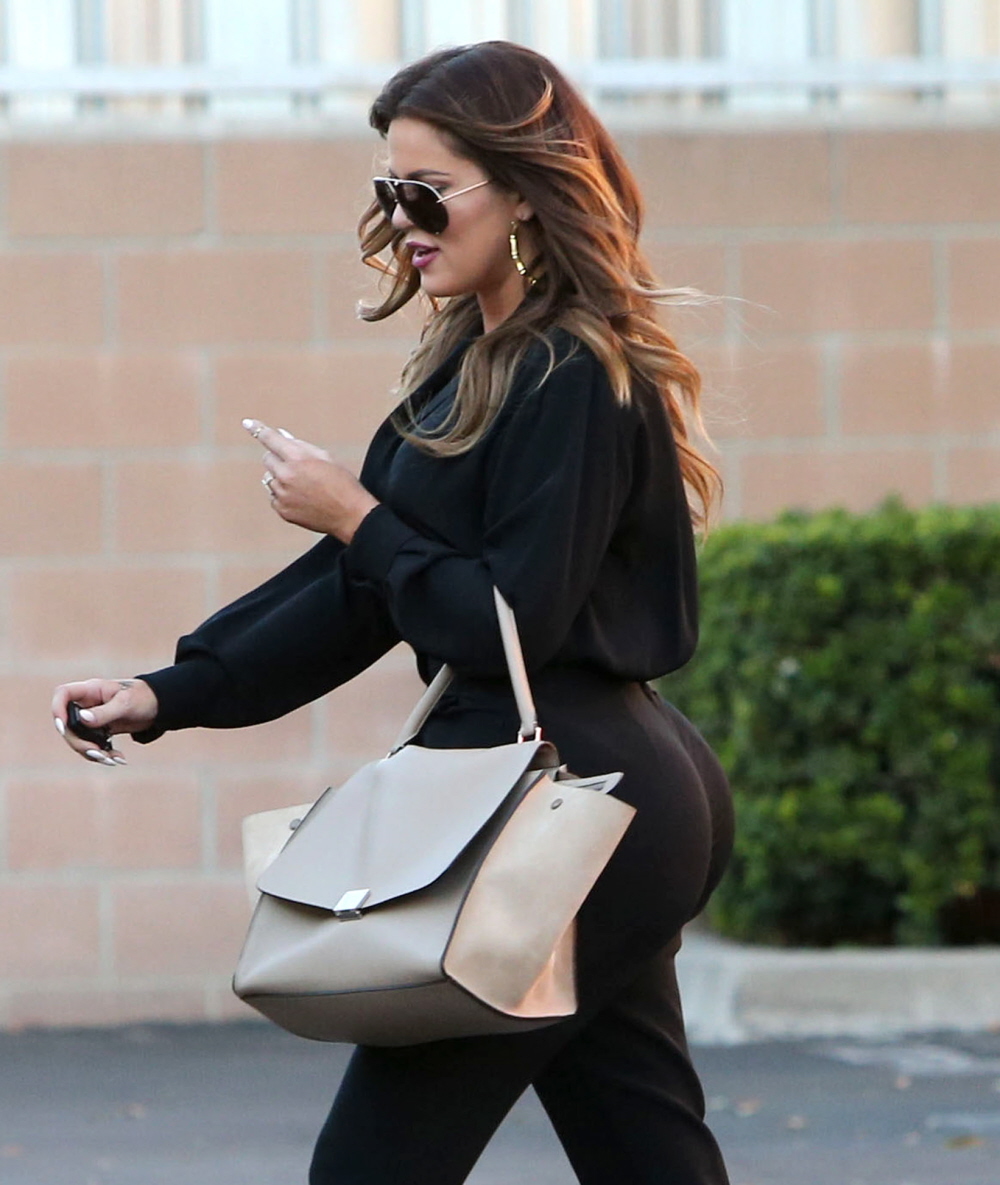 Here are some photos of Khloe Kardashian out and about in LA yesterday. As you can see, Pinocchio Butt be Pinocchio Butting. Her butt implants have taken over her entire body. They are SO MUCH bigger than Kim's (alleged) butt implants. And it's like we're supposed to pretend that Khloe has always had this butt. She has NOT. The Pinocchio Butt is something that's happened over the past year. I blame the situation with Lamar Odom. Khloe wanted a change and this is what happened.
Speaking of Lamar, some outlets claim he's trying to win Khloe back. Khloe is single again after splitting with French Montana several weeks back, and maybe Lamar thinks that they have some unfinished business. Allegedly, Lamar sends Khloe flowers all the time, just to "make her smile," and he's been trying to get back in Kris Jenner's good graces as well. Lamar is allegedly sober these days, but I'm not sure I believe that.
As for Kris Jenner, she basically shot down the long-standing rumors that Khloe isn't really a Kardashian. The rumor was that Kris was fooling around during the time of Khloe's conception and that Khloe's real dad is probably Kris's hairdresser or God knows. Kris recently said that Khloe looks just like Robert Kardashian Senior's mother. Eh. Robert Senior's other wives always maintained that he knew Khloe wasn't his but he loved her all the same.
Oh, and Kim Kardashian threw some shade at her sister for always posting inspirational quotes to her Instagram.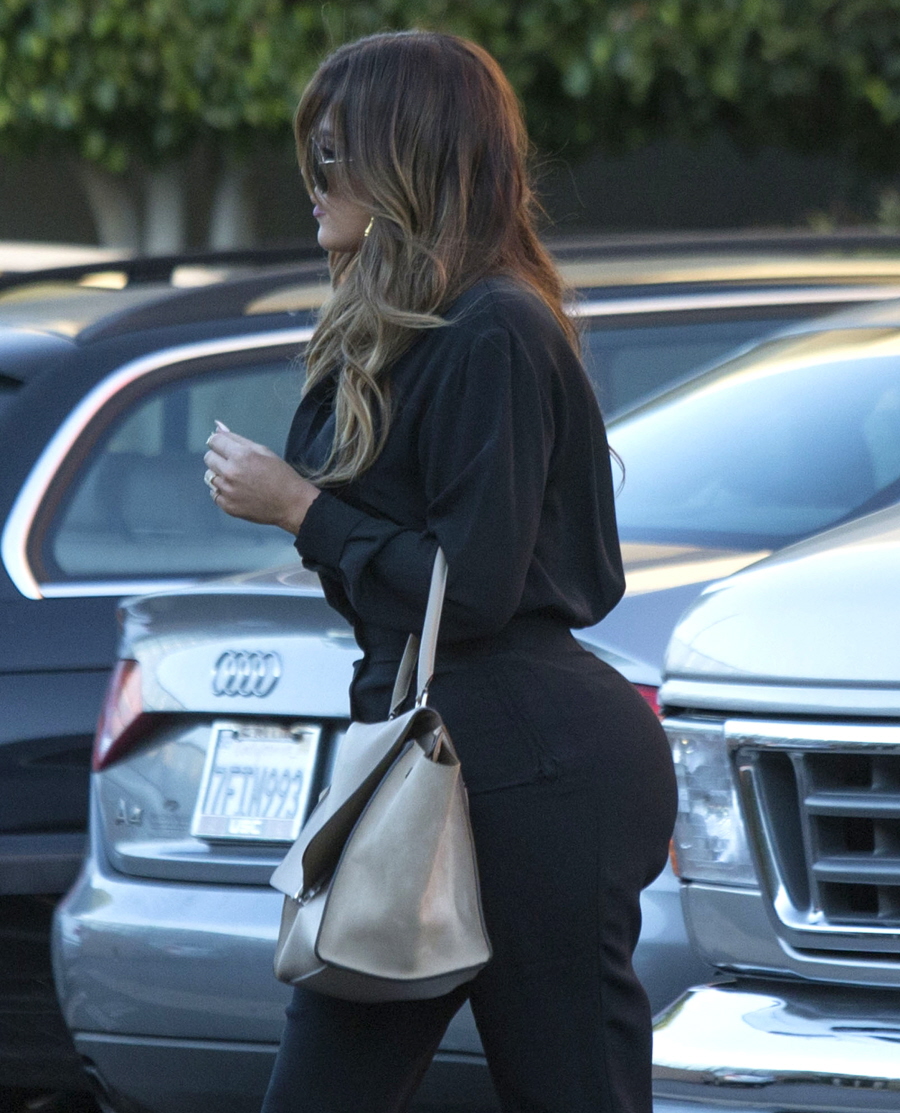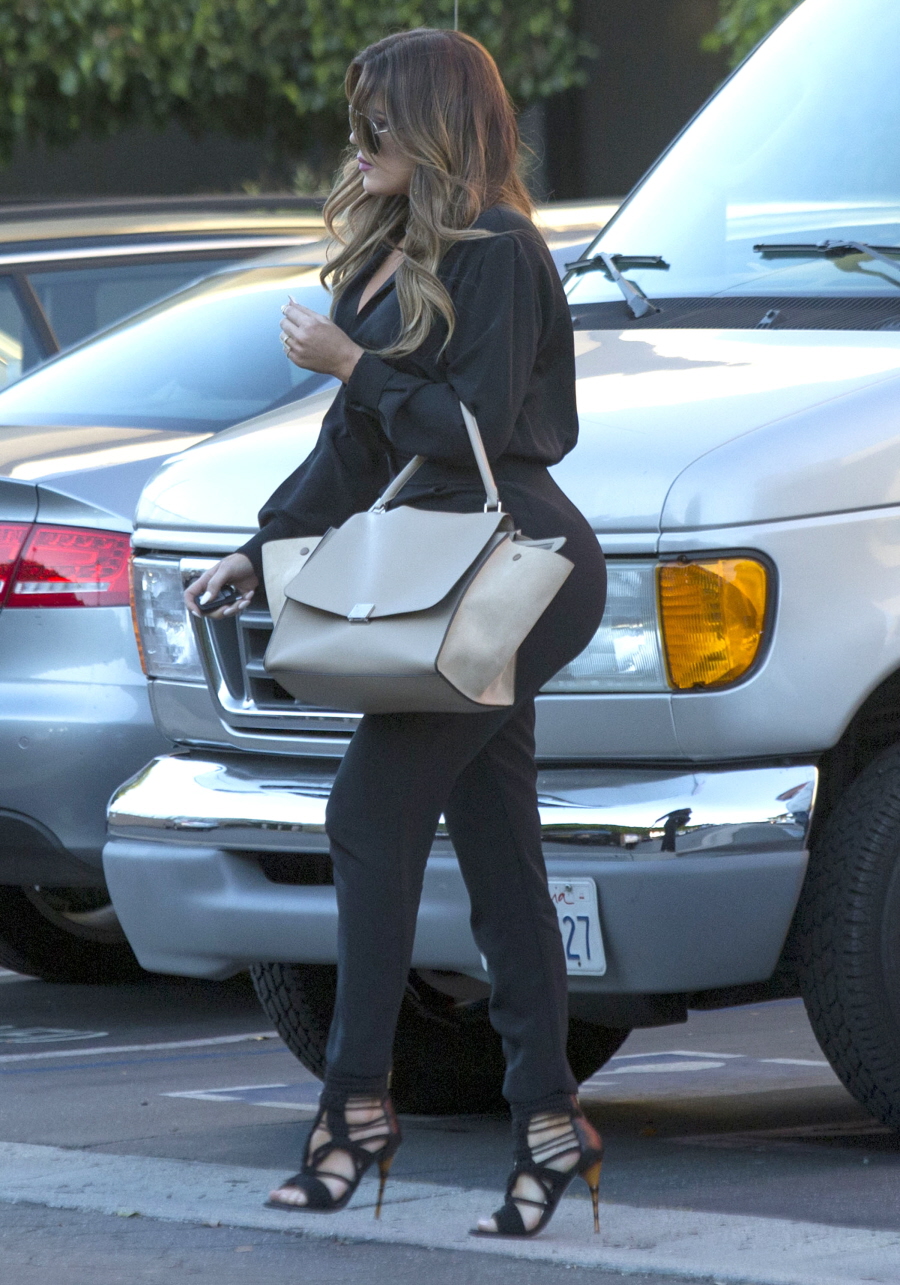 Photos courtesy of Fame/Flynet.