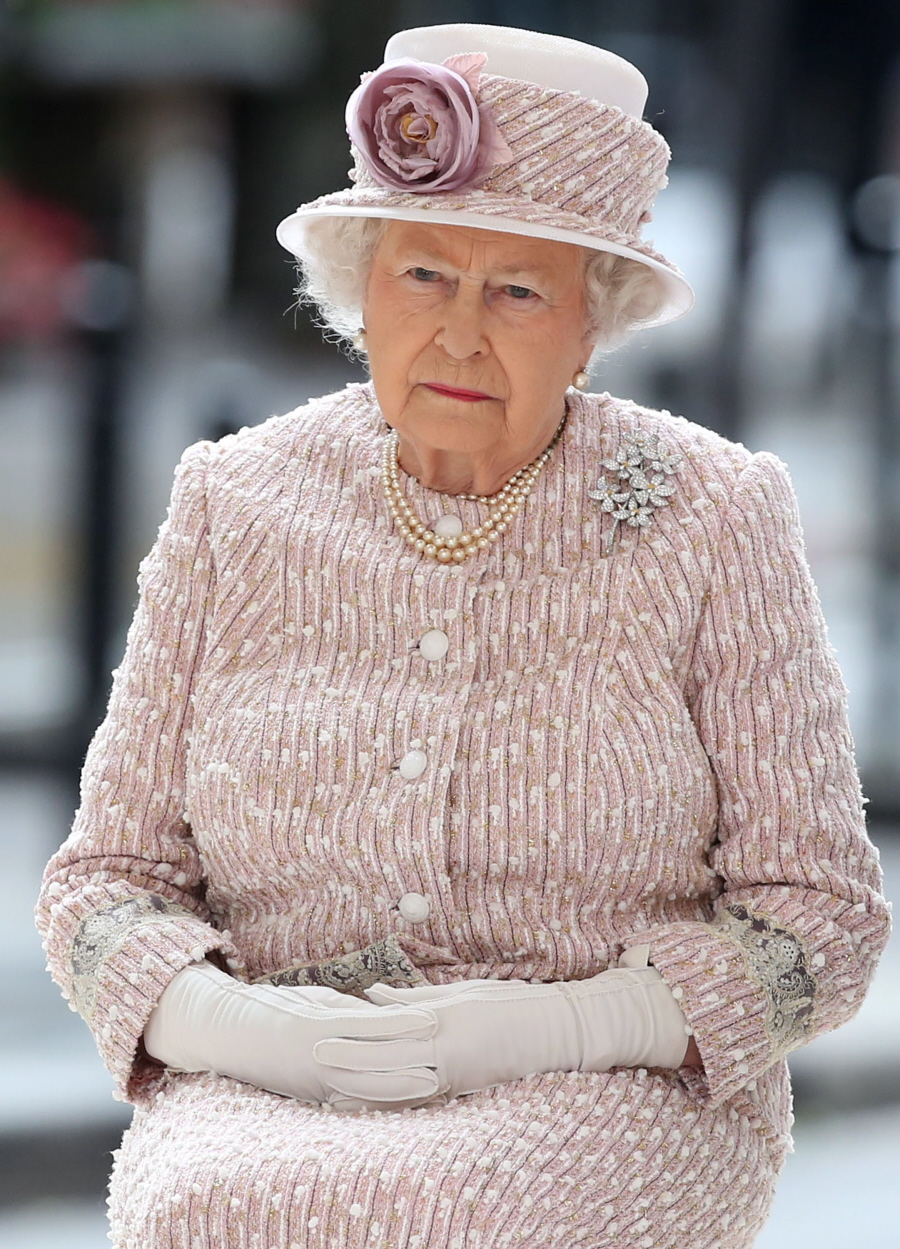 We have two interesting/funny royal stories today. I'm so excited, I don't know which one to discuss first! Let's do the sexy one first. And by "sexy," I mean people are having sex with randoms in Buckingham Palace. The Queen is on Grindr?!!? NO. I can say definitively that the Queen is not picking up young men for corgi cosplay with the Queen's jewels covering up all of the naughty bits. But… some of the Queen's live-in staffers are picking up strangers and then the strangers come back to royal quarters for saucy romps on the Queen's furniture! Yes, I would be pissed about that too.
Buckingham Palace staff have sparked internal security fears by bringing casual partners met over dating apps back to their living quarters. Police guarding the royal residences are said to be 'deeply concerned' at the number of unvetted overnight guests, many of whom appear to be casual acquaintances met online. Apps such as Tinder and Grindr allow smartphone users to find potential love matches nearby using GPS locators. And according to well-placed sources, a number of the Queen's 800-plus staff are said to use such online dating tools.

While most live-in servants –including butlers, maids and kitchen staff – are not allowed to bring guests into Buckingham Palace itself, they are permitted to sign in visitors to their living quarters at St James's Palace and the Royal Mews. This situation is not new, but the rise of dating apps has sparked concerns among the Metropolitan Police that servants are bringing back guests whom they know nothing about.

The source said: 'There are real and serious security concerns at Buckingham Palace about members of staff use of dating apps such as Tinder, which can be rather sleazy. The palace police are particularly unhappy about the number of guests of servants staying overnight, especially when they may have only just met on Tinder. They know nothing of the guests' background and say they could be anyone. It is a security nightmare, especially in the current climate. The guests are allowed to stay at St James's Palace but some have complained that when they leave they get asked "a million questions" by officers. But police say they are only doing their job.'
The security sources stress that strangers aren't coming back to Buckingham Palace for hot hookups with royal staffers, but security personnel say it's happening in Kensington Palace, St. James Palace and the Royal Mews (the nicer staff apartments). Yeah… ten bucks says it's happening in BP too.
Second story: Prince Charles' royal press office is in shambles after trying to unify Buckingham Palace, Clarence House and Kensington Palace press offices all in one unified PR structure.
Being 'spin doctor' to the heir to the throne should be one of the most appealing and prestigious roles in the media, but it would appear to be the job that no one wants. Prince Charles's senior aide Kristina Kyriacou announced last week that she was quitting, leaving him to search for his fourth Communications Secretary in two years. Now the candidate who might be expected to succeed her, Charles's veteran press secretary Patrick Harrison, has declared that he not only doesn't wish to be considered for the highly paid post, but that he is leaving Clarence House altogether.

'This is a further blow to the Prince,' says one of Harrison's friends. 'Patrick handed in his notice a year ago, but Charles personally persuaded him to stay on because of the difficulties that his press operation was going through.'

The departures herald the end of the Queen's attempts to merge her media operation with that of her son, who turns 66 next month. Her Private Secretary, Sir Christopher Geidt, tried last year to create a unified 'Royal Communications' team at Buckingham Palace, 'speaking with one voice' for every member of the Royal Family from the Queen down. At the time, courtiers described the move as 'just plain common sense'. However, Charles's entire press team has now returned to Clarence House.

His PR chief, Paddy Harverson, who was credited with reinventing the Prince's public image, left in 2012 after nine years amid claims that Charles (left) was frustrated that his charities did not 'get the public attention they deserve'. Matters are said to have come to a head after Kate Middleton married Prince William, with media attention on the Royal Family then concentrating on the Duchess of Cambridge's every move.
It wouldn't surprise me if Charles is upset that Kate's every hair toss and bum-flash garner more attention than his decades of charity work. But I also think there's something more insidious going on here: the royals aren't really at war, but they're being very passive-aggressive towards each other. Think of the way William throws Harry under the bus whenever he (William) gets criticized. Think of the sketchy conspiracies involving William and Kate's press coverage. I'm just saying… those press offices seem like hot-beds of royal drama and I wouldn't blame anyone for jumping from the sinking ship.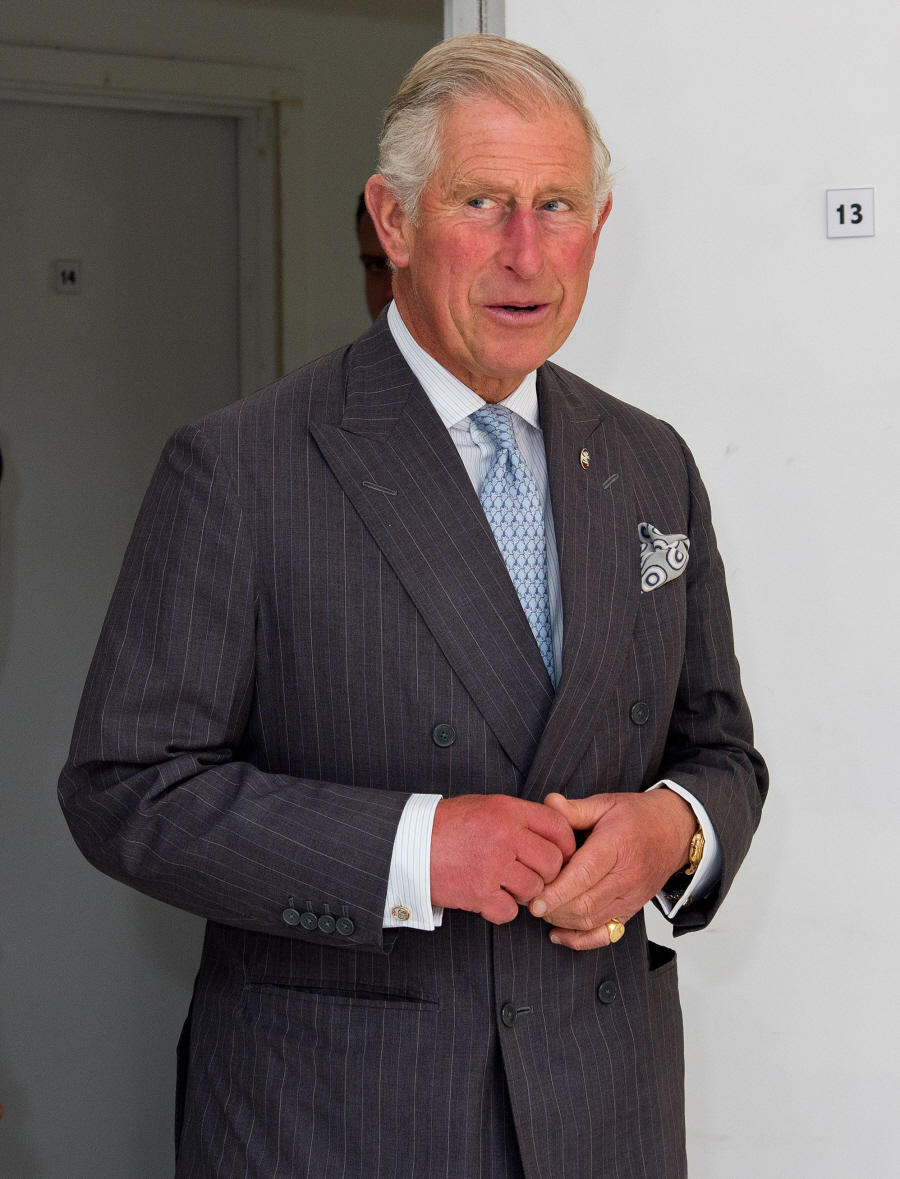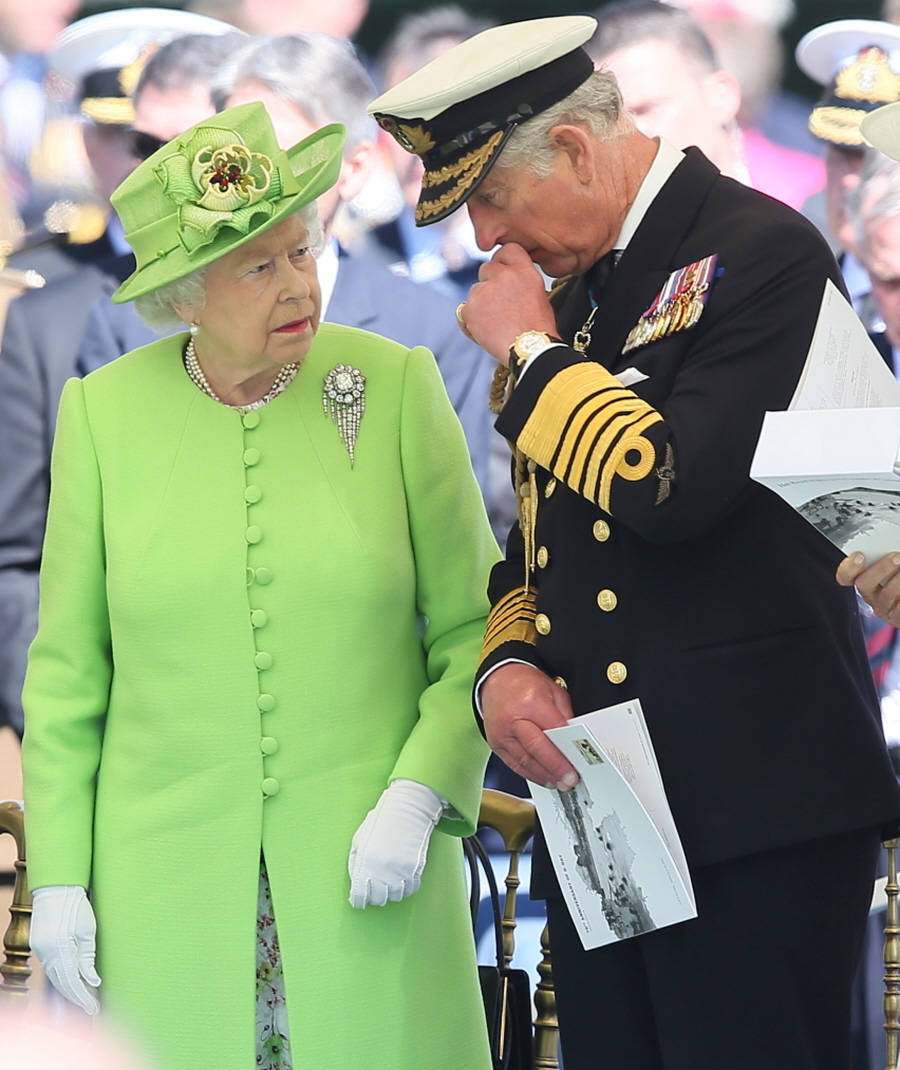 Photos courtesy of WENN, Fame/Flynet.