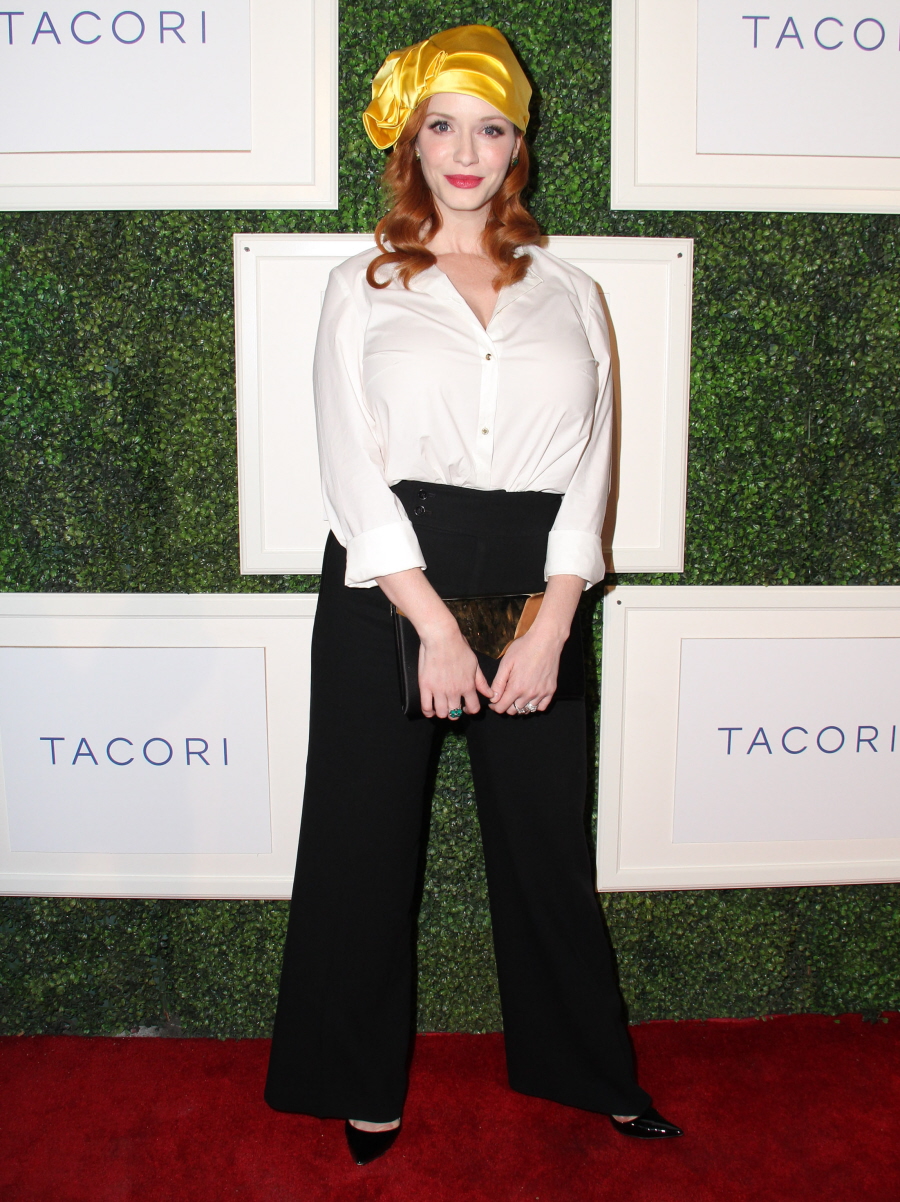 When I was in college, I went through a 'do-rag phase. I had a collection of vintage scarves and I would use them as headbands, ponytail binders or as traditional "kerchief" 'do-rags. I left that phase behind. Nowadays I'm mostly in a low-ponytail phase, if I do anything to my hair at all. But Christina Hendricks is still experimenting with scarves and headpieces and such. Or whatever this is. These are pics of Christina at the Club Tacori Gentlemen's Jewelry Collection Launch in West Hollywood yesterday. Christina wore Ralph Lauren trousers (I love those), a simple white Wes Gordon blouse and a Stephen Jones turban. InStyle is calling it a "turban". I'm not sure if it falls under the traditional definition of "turban" though. Christina explained to InStyle:
"I've gotten very into turbans recently! I've liked them for a long time, and I feel like they're making a comeback so they're easier to find. I'm picking them up whenever I can find them. I like this one because it's pre-wrapped so it's like a hat, and all I have to do is flop it on my head. Plus, the golden yellow color is gorgeous. My style is a bit whimsical, a bit classic, and a bit romantic at the same time. I'm very experimental and I'll try anything."
Is this whimsy? Is this experimental? Or is this just kind of whacky and dumb? I'm kind of ambivalent. I'm not in love with this look on Hendricks, but I give her props for trying something different. So, are turbans the newest trend? Will turbans be big during the awards season?! Okay, now I'm actually hoping that this is the new trend. Some women can really pull off a turban look. But you know how it will go – Julianne Moore will try it and then everyone will be like "OMG STOP WITH THE TURBANS."
I'm also including photos of Bellamy Young (she could rock the sh-t out of a turban) and Betsy Brandt, who should remain turban-less for now, but she was the best part of Masters of Sex Season 2!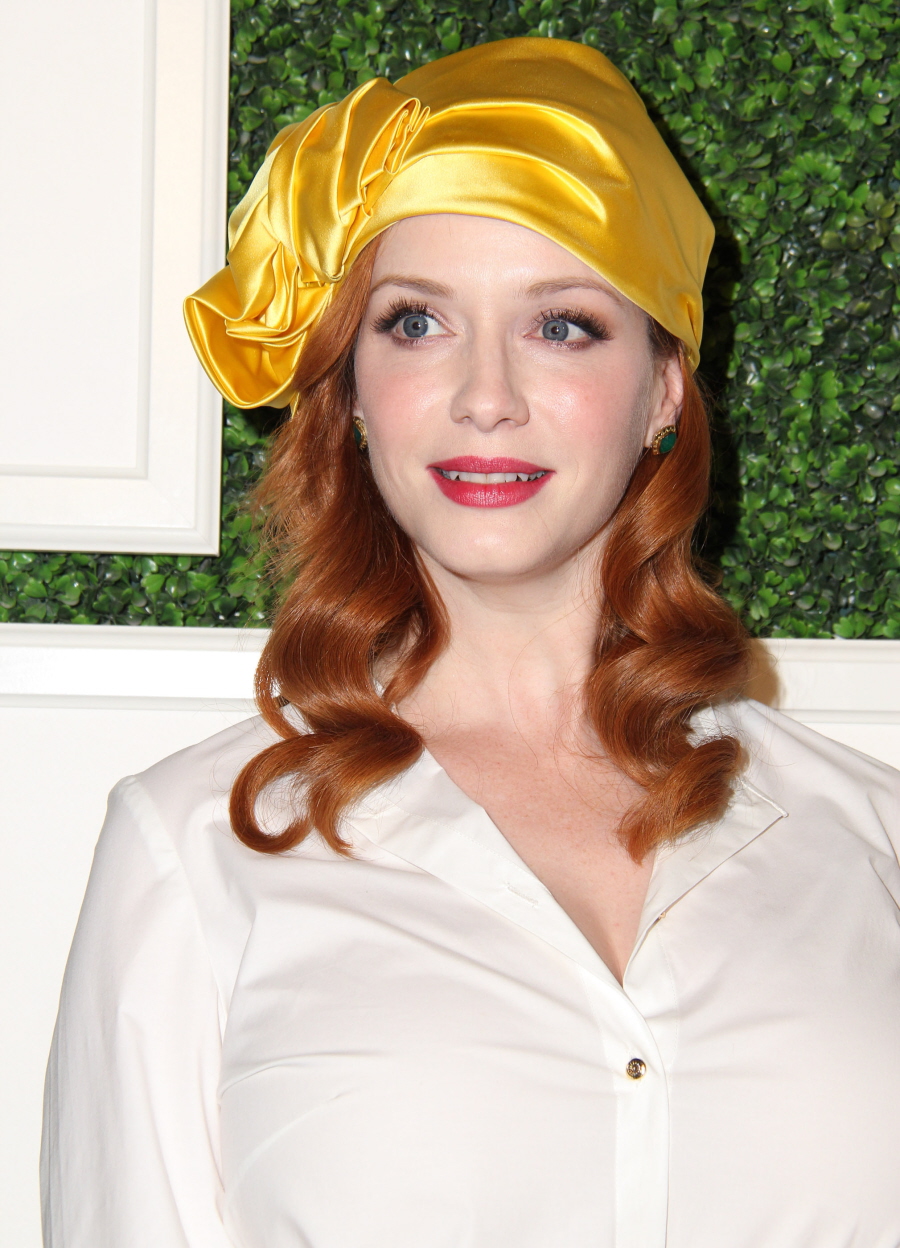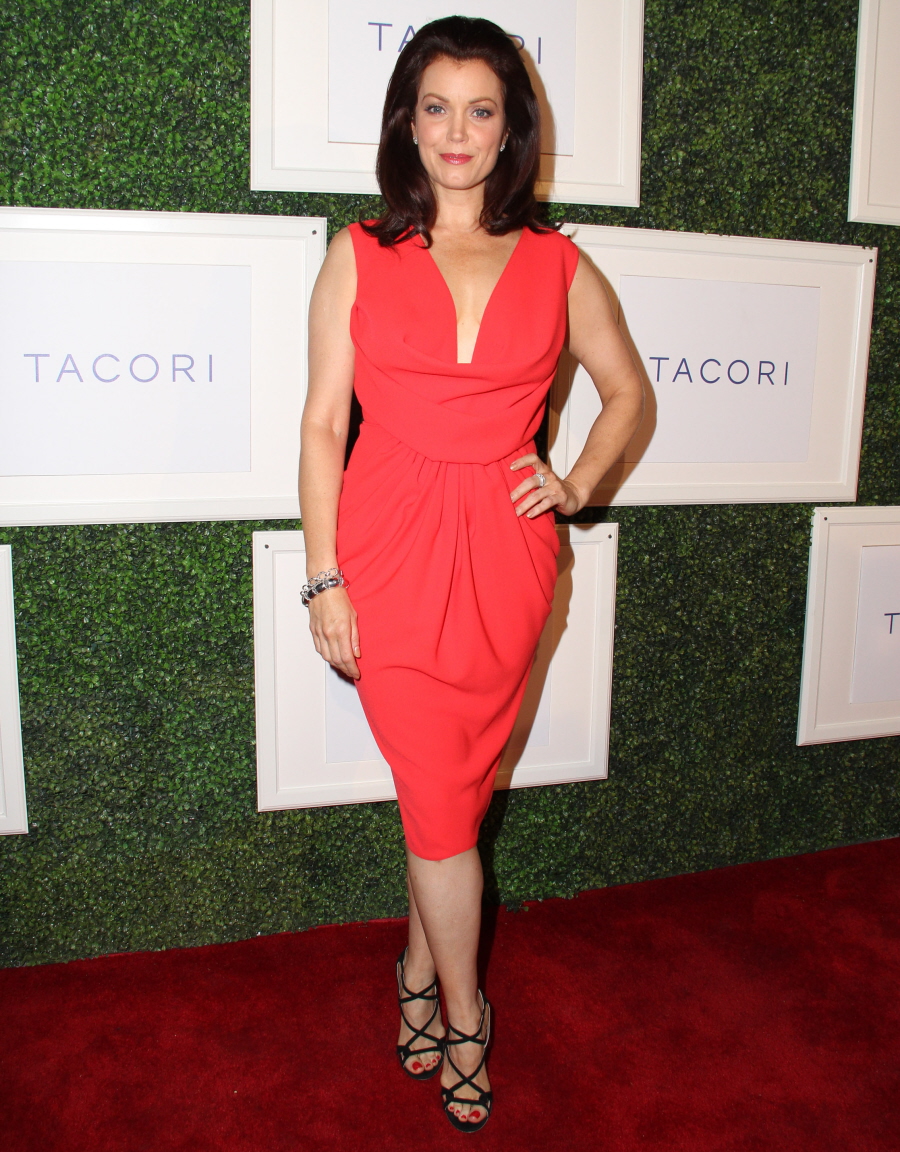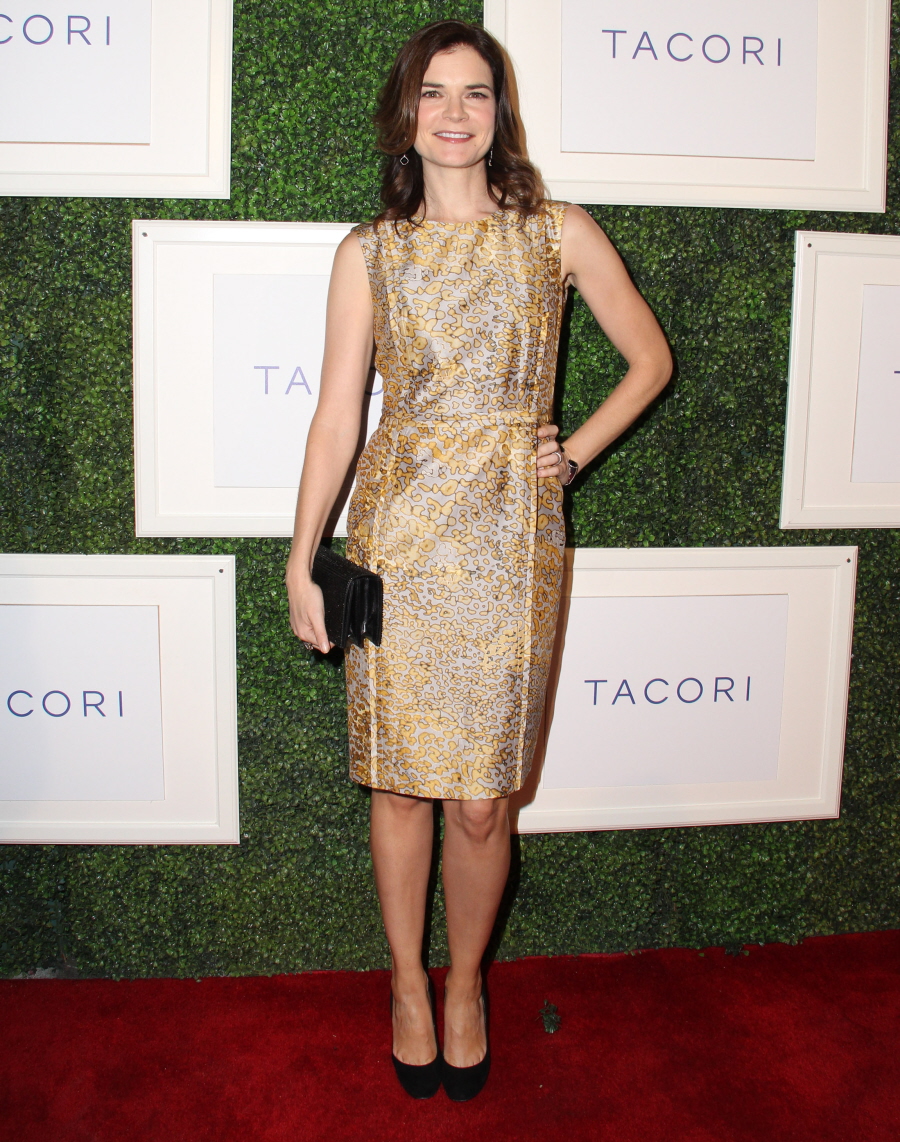 Photos courtesy of Fame/Flynet.