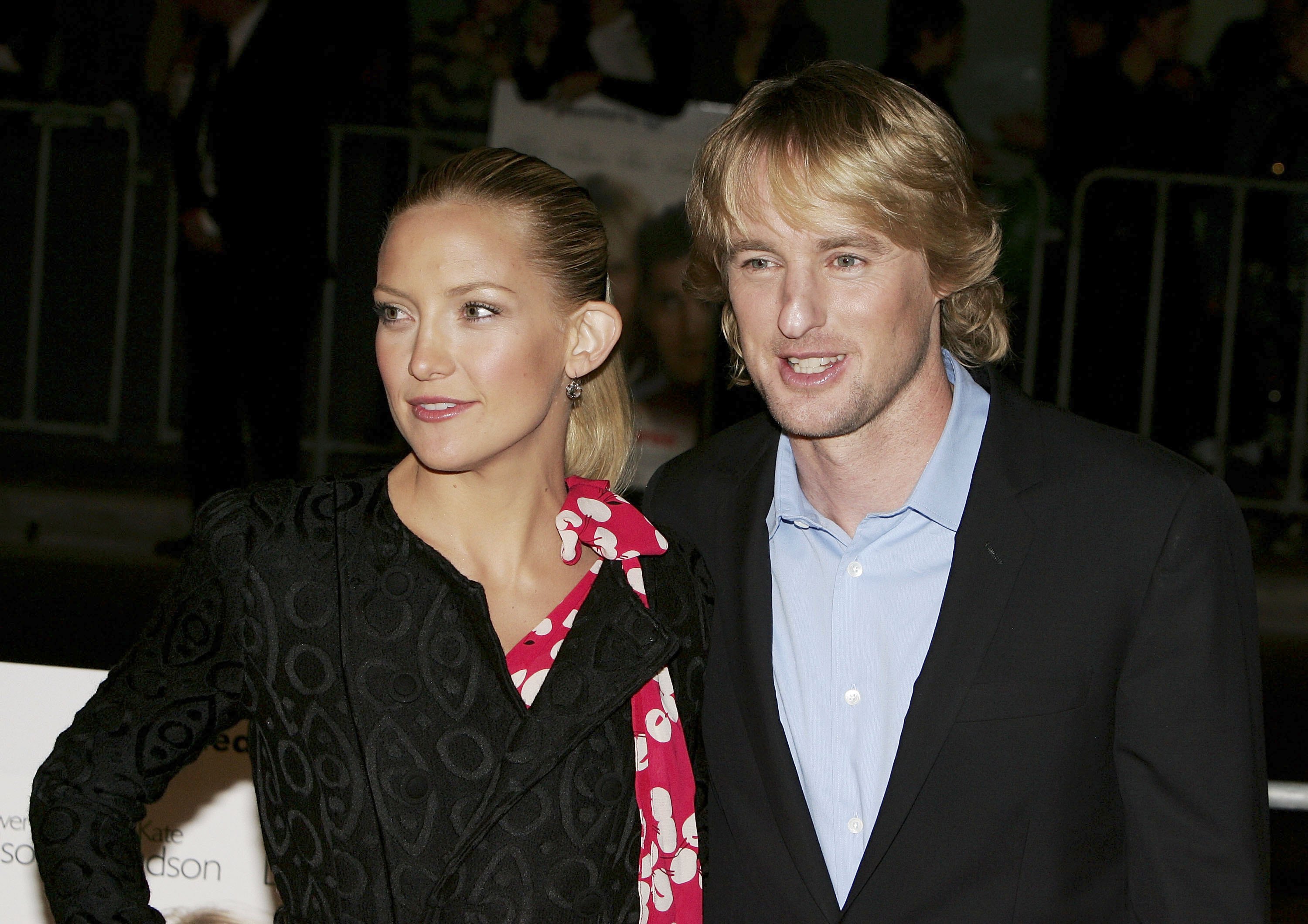 Kate and Owen at the "You, Me, and Dupree" premiere in July 2006.
I like Kate Hudson and Owen Wilson separately well enough. But put them together and they are one hell of a toxic pair. This is their third try at a relationship. That means they've broken up twice before – the first time resulting in Owen's suicide attempt. They seem like two fun, laid-back types, but put them together and major drama ensues.
Now The Sun claims that Kate is sure Owen has matured, and thus they're trying for a baby. I never really saw Owen as the particularly immature one in the relationship. That implies that he's the main problem, whereas most previous stories seem to lean towards it being Kate. Or at least a good 50/50 split. So keep in mind it's The Sun, so grain of salt and all that.
THEIR relationship has had more twists and turns than any movie either have starred in – but KATE HUDSON and OWEN WILSON are firmly back together and planning to start a family. After going public with their renewed romance in Paris earlier this week, the pair are ready to take the relationship to the next level.

A pal of the Wedding Crashers actor said: "Kate and Owen initially got back together three months ago after realising they couldn't live without each other. Now they are ready to become parents… Kate has been desperate for a brother or sister for RYDER – her first child with ex-husband CHRIS ROBINSON – for some time… It was a stumbling block previously with Owen. He's always had a difficult time committing, but this time it's different.

"Kate was with him throughout his recovery and that made Owen realise how much he loves her. They've discussed the idea of becoming parents at length and Kate has seen a change in Owen. He is now is truly committed and is showing a new-found maturity. He loves the idea of being a dad and has told Kate that he's ready when she is, but the sooner, the better!"

The source added: "Kate is over the moon and really wants to start a family with Owen now she feels that he has finally grown up… The fact that he is ready to make that commitment to her has given her faith in the relationship.

"Kate's family are all really behind the relationship as well after seeing how Owen has turned it around… Everyone is now confident the relationship will work out long-term and they will be together forever."
[From the Sun]
Owen's family is said to be less than thrilled about the relationship, and is pushing him to break up with Kate, who they claim has him "wrapped around her little finger." Kate's family would have to be pretty naïve to believe everything is all unicorns and rainbows in their relationship now. Especially if they think it'll last forever. If these two had stability in them, they wouldn't have broken up twice before.
I'm not trying to slam on Kate, but she strikes me as naïve in terms of relationships, and in terms of kids. If there's any truth to this story, I'm guessing it's that Kate thinks a baby will cement things or settle Owen down. That'd be a lot of pressure to put on a child. And it's hard not to feel protective of Owen, given his history. I'm sad that he'd keep putting himself through this. I get why they care about each other – they have an intense history. But I think that in the long term, they'd each be better off with someone a little more stable and a little less like themselves.