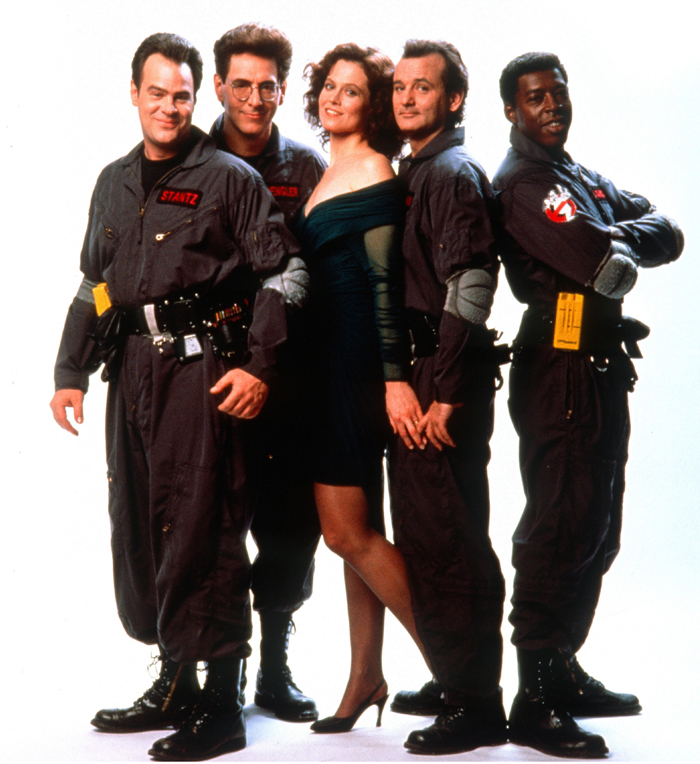 Ernie Hudson is promoting his new movie, You're Not You, which stars Hilary Swank as a pianist suffering from ALS (Emmy Rossum plays her best friend). Ernie is using this tour to run his mouth about the Ghostbusters 3 movie that was recently confirmed with an all-female cast. Director Paul Feig announced on Twitter that he'll be directing (and co-writing with Katie Dippold of The Heat) the film:
It's official. I'm making a new Ghostbusters & writing it with @katiedippold & yes, it will star hilarious women. That's who I'm gonna call.

— Paul Feig (@paulfeig) October 8, 2014
Ghostbusters fans will remember that Ernie played the non-founding member of the paranormal exterminators in the 1984 film. Most of us would like to forget the 1989 sequel. A third movie has received buzz for years and was originally going to star douchebags like Jonah Hill and Shia LaBeouf. Now that an all-female cast will take the 'busting torch, things seem more interesting. This won't be a mere rehash of the original. It's a full reboot.
Bill Murray has embraced the idea of a famous cast and even dreamcasted his picks: Kristen Wiig, Melissa McCarthy, Emma Stone, and Linda Cardellini. Emma has practically auditioned already during a hilarious Zombieland scene. Murray is pumped about these women, but Ernie doesn't feel the same way:
Ernie Hudson, the actor who starred in the original Ghostbusters, has criticised plans to make a new all-female sequel.

The 68-year-old, who played Winston Zeddemore in the 1984 comedy, said the concept was such a departure from the original films that it could not be considered a bona fide Ghostbusters movie.

"I heard it was going to be a total reboot, and that it would have nothing to do with the other two movies," he said. "If it has nothing to do with the other two movies, and it's all female, then why are you calling it Ghostbusters?

"I love females. I hope that if they go that way at least they'll be funny, and if they're not funny at least hopefully it'll be sexy. I love the idea of including women, I think that's great. But all-female I think would be a bad idea. I don't think the fans want to see that.

"Maybe it will come out and be the most amazing thing, but in my opinion I think it would be wrong to do another movie that didn't include the guys. And that didn't include me!"

Director Paul Feig, whose credits include Bridesmaids, is making the new film. Bridesmaids star Kristen Wiig is tipped to star. Ivan Reitman, who made the first two Ghostbusters films, was attached to Ghostbusters III as a director but has stepped back. He will remain as producer.

Hudson starred in the original alongside Dan Aykroyd, Harold Ramis and Bill Murray. He still attends fan conventions but admits he is no longer in demand as an actor.

"The studio puts out these announcements over the years that there's going to be another movie and I'm kind of going, that's interesting, nobody's told me about it," he said. "Maybe they just assume. 'Oh, we know we can get Ernie' – which is sadly true! I'm not the most difficult one to get."
[From The Telegraph]
"I love females …. [but]" Yeah. Finish that sentence again, Ernie.
These ladies will be busting ghosts, and this movie will be part of the same franchise with shared producers. Yet Ernie feels like the Ghostbusters name shouldn't be attached because they're women, basically. Unless they act "sexy," in which case it's fine. What Ernie would really prefer is for him to be hired back as a buster. Maybe some females can run around in short skirts too. Ugh.
Ernie dug himself a fine hole here and for nothing. Getting the old crew back would be impossible. Ernie and Dan Aykroyd would be the only original cast members who would want to return. Harold Ramis is no longer of this earth (RIP), and Murray isn't interested in starring. Murray has better things to do. The women are taking over. If Wiig's on board, this movie will be quality.
Here's Ernie with the cast of his new film that he's not talking about. He'd rather whine about not having a role in Ghostbusters 3.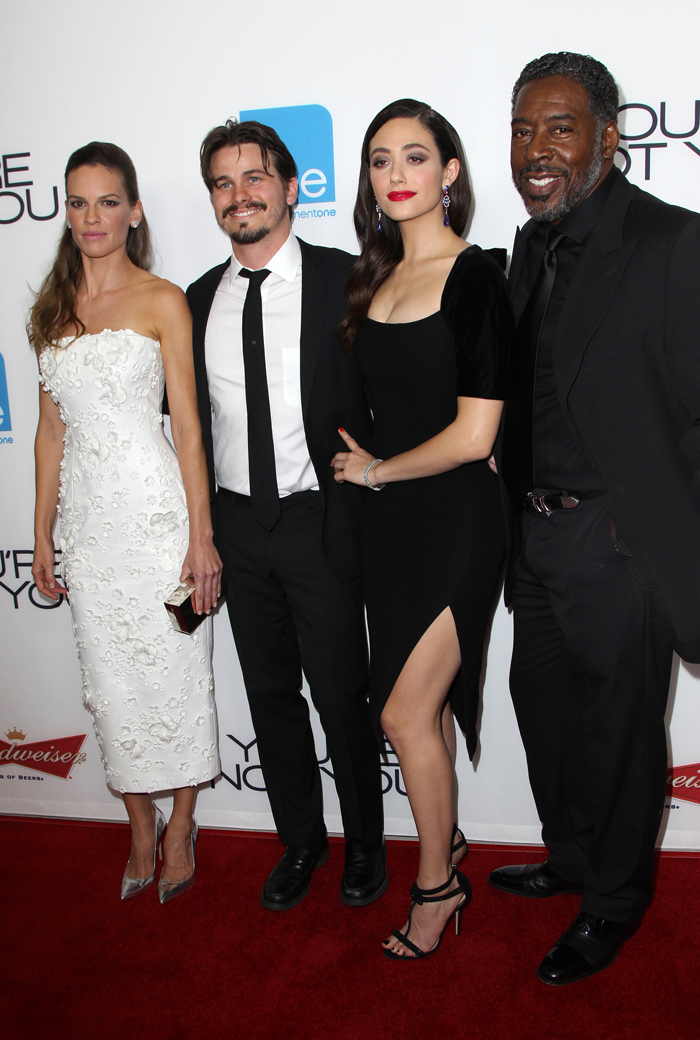 Photos courtesy of WENN