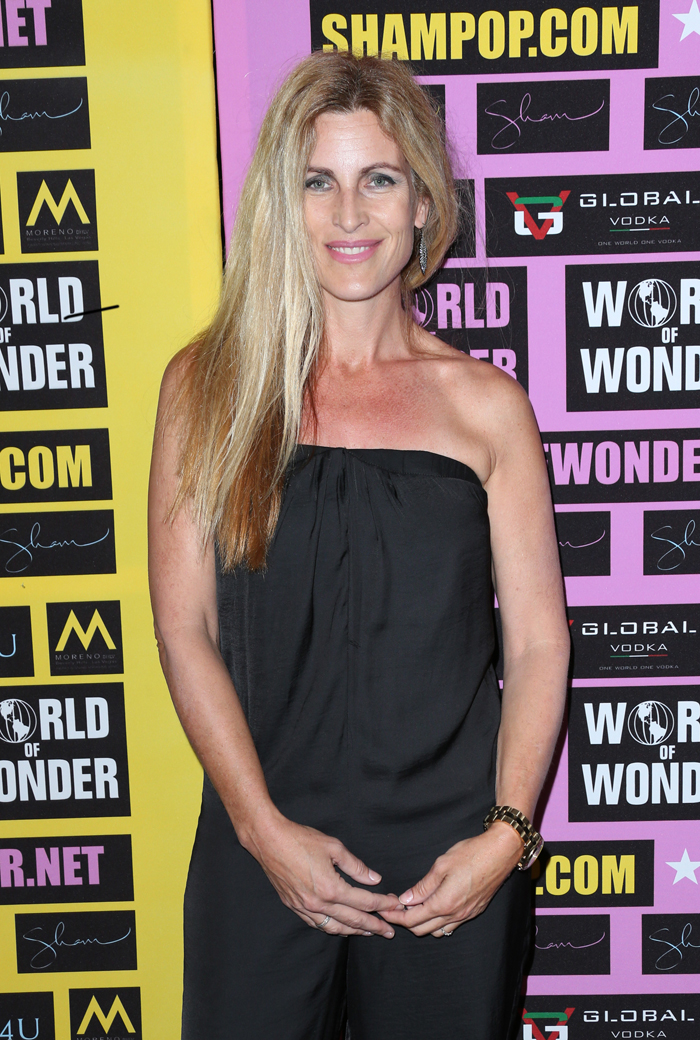 This is a truly bizarre development. Dean McDermott's ex-wife, Mary Jo Eustace, has appeared on an episode of Lifetime's True Tori. This is the show's second (and hopefully last) season. Tori's getting paid very little to reprise her role as the scorned wife of a pompous douchebag. Dean's receiving no paycheck at all, supposedly. Tori's pulling out all the stops by claiming to be pregnant so people will watch the show. For whatever reason, Mary Jo agreed to talk with Tori on camera. Why? Who knows.
Back in 2006, Tori famously poached Dean from Mary Jo. It's not like he was "stolen" though. Dude was perfectly willing to cheat on his lovely wife. Mary Jo and Dean had a son together, and that didn't matter to him either. Now Mary Jo has come face-to-face with Tori during a taped lunch meeting. They discuss Dean and his wandering wang. Tori comes off looking like an idiot compared to the poised Mary Jo:
Tori: "You painted a pretty accurate portrait of him. You did tell me, 'This is what I know in my relationship.' And it all became true in my own relationship. You can say, 'I told you so.'"

Mary Jo: [laughs] "I know that your personality … how you present youself to people. I know that there's more kickass to your personality. Because I see things you do, and you're successful, and you're driven. I want to say 'ballbreaker,' but I don't know if I could say that. I think you've got that in your spirit. I was always reconciling these two sides of your personality."

Tori: "Hmm."

Mary Jo: "I don't hate Dean. I mean, he's a total knob. I know that. But he's your knob now. So many people came up to me and said, 'Don't you feel great? It's karma. Isn't that a fantastic feeling?' And I was like, "Nooo. It's actually really horrible. It's not a great feeling. They have four children.' What does it mean at the end of the day? Nothing. It doesn't make me feel any better. I actually have this letter that he wrote me right before he met you."

[Tori reads romantic letter and pretends to be shocked.]

Tori: "If there had been no me, what would have happened?"

Mary Jo: "There would have been somebody else."

Tori: "Why?"

Mary Jo: "I think he was really determined."

Tori: "When you say determined, are you insinuating that he went after me because of who I was?"

Mary Jo: "I don't know."

Tori: "Because he ended up with nothing because my dad ddin't leave me with anything, so it has nothing to do with that. If that's what he was looking for, a free ticket, like it didn't work out."
[From Lifetime - True Tori]
This conversation is difficult to parse because Tori has lied so much during her build-up to this show and during its execution. She's so wrapped up in covering her lies that she can't stop lying. I think Mary Jo does a good job of alluding to Tori's split personality. She plays it off like she's a simpering, wounded mother of four who sacrifices her dignity to keep the family intact. But really, Tori is not a nice person at all, and she's only thinking of how to make money.
Here's the clip. I still believe the "Emily Goodhand" scandal was fabricated for controversy. Whether or not Dean is still cheating, Tori is in the same situation. She's shackled herself to a total loser.

True Tori – Preview Season 2 by IdolxMuzic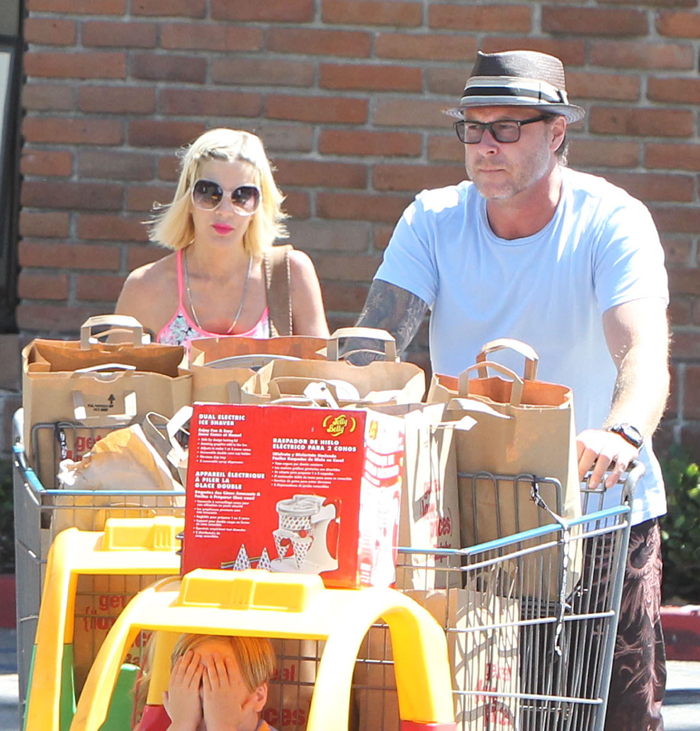 Photos courtesy of Fame/Flynet, Pacific Coast News & WENN