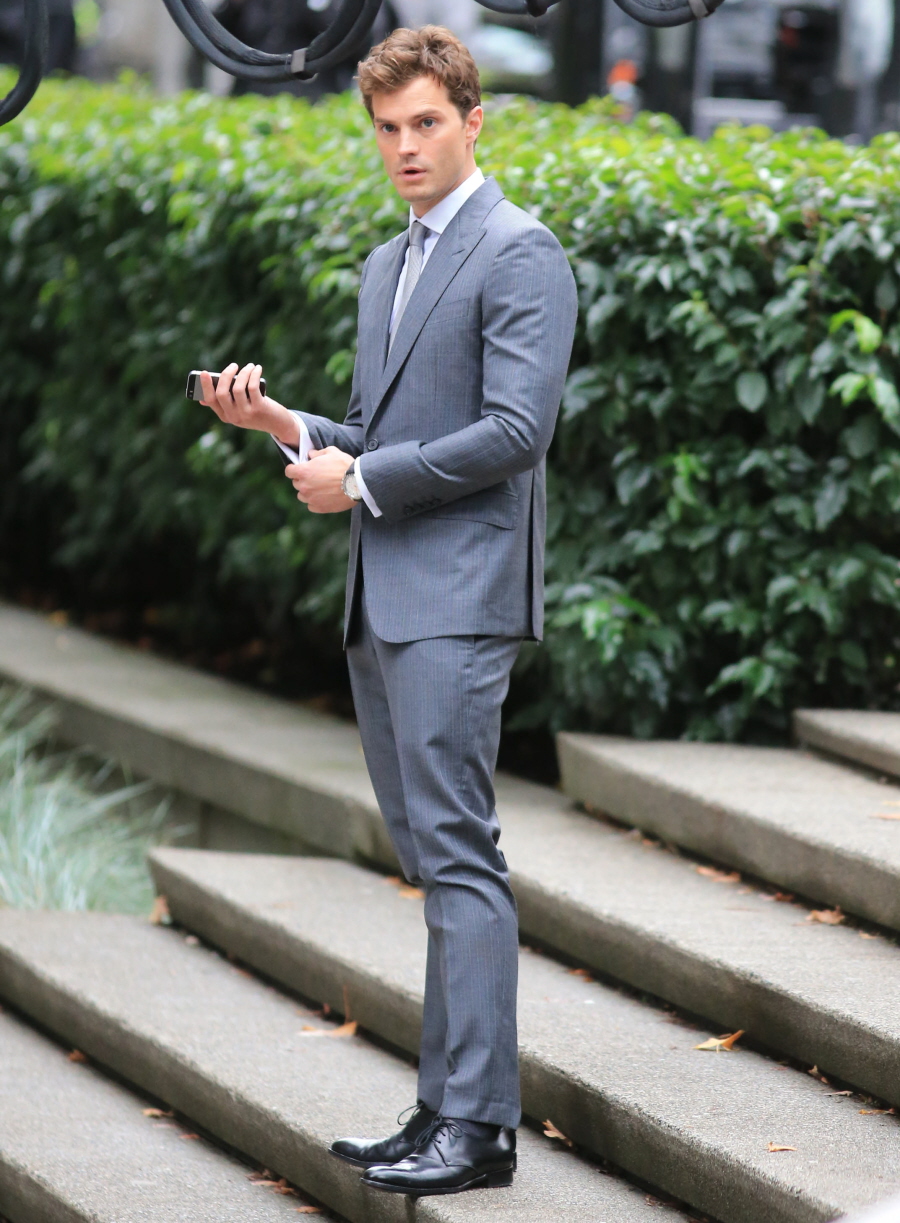 I almost always think it's a bad sign for a film when producers and directors feel the need to go back for weeks of reshoots. Maybe that's unfair to filmmakers, and maybe sometimes the reshoots are necessary pickups when something was miscalculated with the story or production or whatever. But most of the time, I do think reshoots belie a bigger problem with the film. Granted, World War Z has TONS of expensive reshoots, but they ended up with a decent film and a huge international hit. So maybe it's worth it in the long term… sometimes.
So… here are some new photos from the Vancouver set of Fifty Shades of Grey. They're doing reshoots and pick-ups or whatever you want to call it. The production wrapped months ago, we've already seen the first trailer, and the film is still scheduled for release in February. But something was wrong with the film. So Jamie Dornan and Dakota Johnson flew into Vancouver a few days ago and now they're back to playing Christian and Anastasia.
Although we love seeing Jamie in his Christian Grey get-up, we can't help but wonder why the cast is doing reshoots in the first place? Did something go wrong?!

A source tells E! News, "They are still editing. They are happy so far with the way things are going. They are shooting fillers, having to add some more material. [E.L. James] did not feel there was enough, even though she is happy with everything so far."

As for the two stars, the insider adds, "Jamie and Dakota are super relaxed and no issues as of yet on set. Everything is going good." Whew! There was no response from the studio.
Um, E.L. James was unsatisfied?! Who cares if she's unhappy? I mean, she's the producer on the film, of course, and she was given a lot of control. But this is still Sam Taylor-Johnson's film, correct? Sam is still in charge of things, right? Ugh, this film is going to be such a mess. Here's the trailer again – let's see if we can figure out what parts of the trailer aren't even going to make the final cut of the film: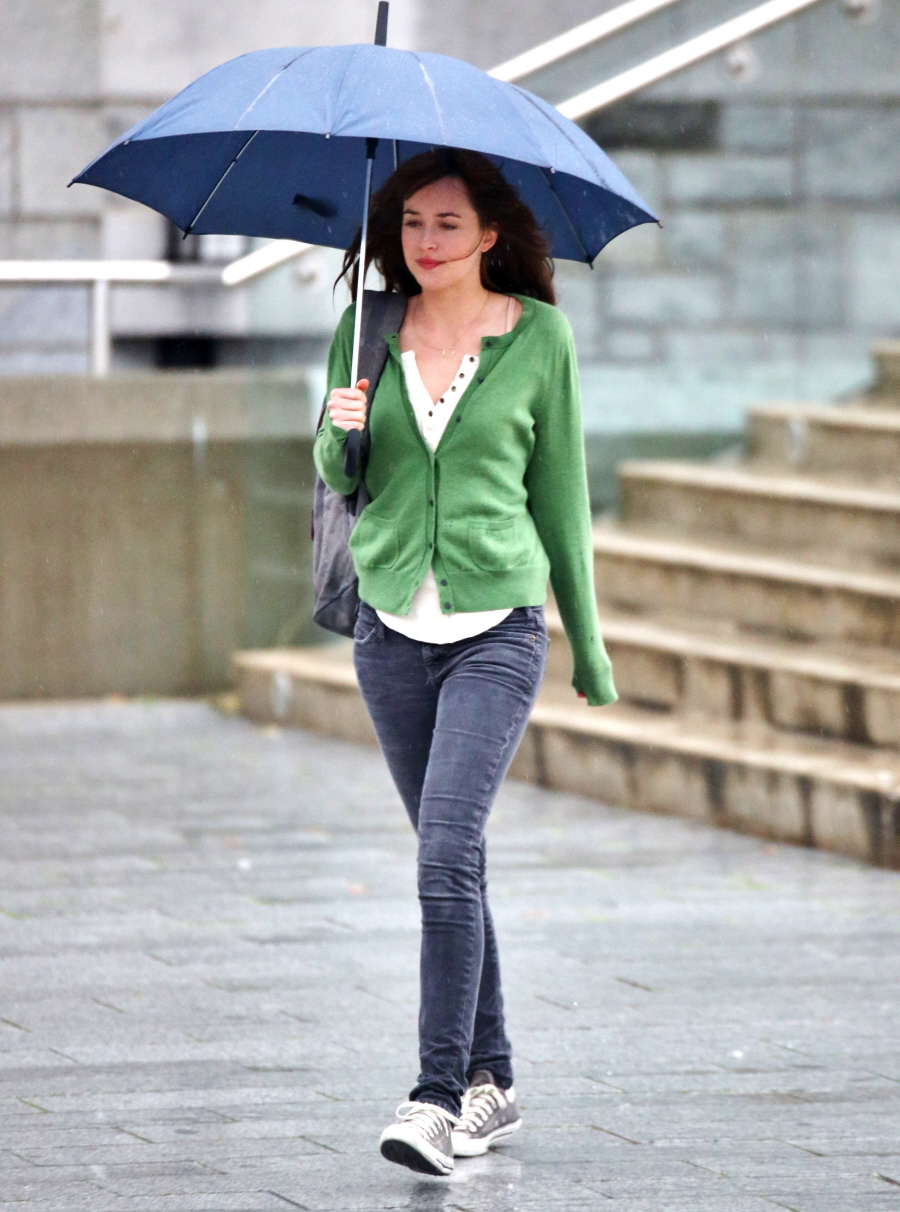 Photos courtesy of Fame/Flynet.