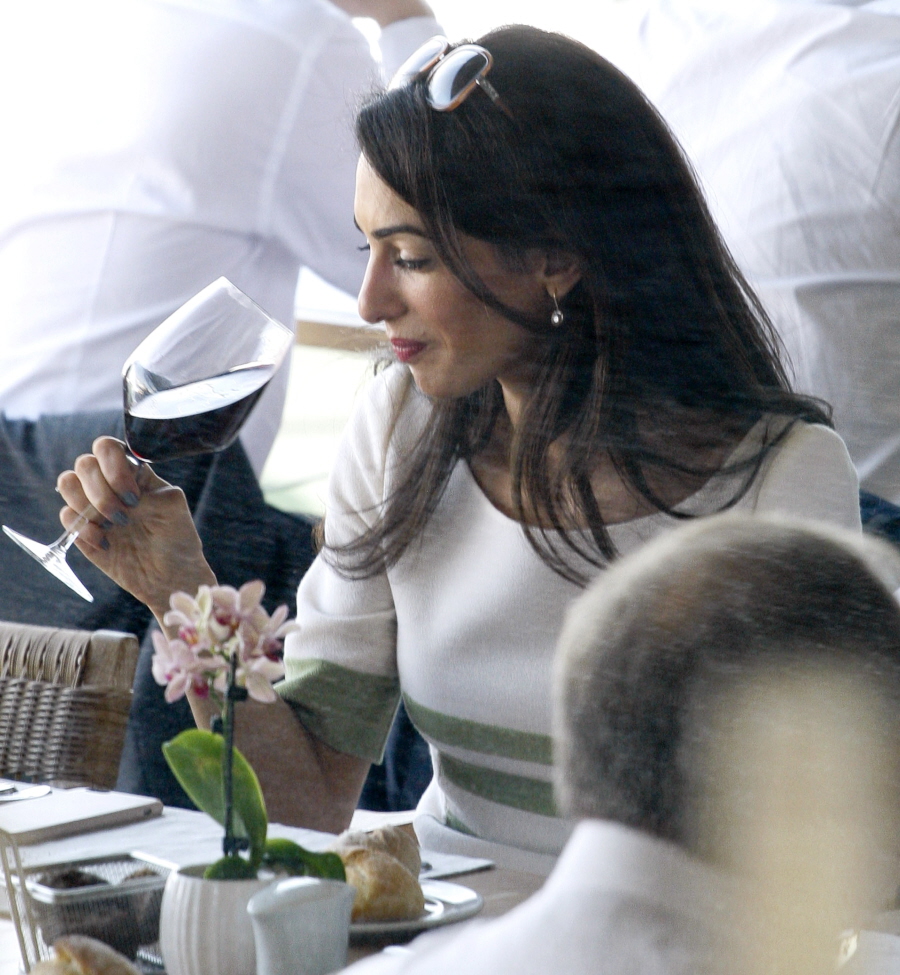 Here are more photos of Amal Clooney (formerly Amal Alamuddin) out and about in Athens, Greece yesterday. Apparently, she met with the Greek Minister of Culture, then she and her law partner went to lunch. Where Amal was photographed sipping some wine. This is surprising! First of all, I didn't know she drank alcohol. Second of all, I'm sure that photo will be used as photo evidence that she's not pregnant with a honeymoon baby. Damn it, Mrs. Clooney! I was hoping that you would get knocked up quickly. Duggar it, Amal!
As for this whole Mrs. Clooney/Amal Clooney name change… I'm actually really shocked by the outpouring of media coverage and handwringing over Amal's choice to change her name. Granted, I was surprised that she didn't hyphenate because that would have been my choice for her: to become Amal Alamuddin-Clooney. She could have kept the sing-songy poetry of her maiden name while acknowledging her new husband. Plus, it would have been consistent personal branding, as I said yesterday. People got to know her as Amal Alamuddin and changing your name mid-course will lead to brand-confusion.
But, at the end of the day, it's her choice. Everyone has an opinion though. Even the fancy intellectual media/new sites have been running "think pieces" about whether Amal should have changed her name. The Guardian defended her choice. Salon basically said it was a peasant-y choice that 86% of American women make (I'm guessing the 14% that don't change their names read Salon).
In all of the discussion, I feel like there's one theory that hasn't really been discussed: maybe she wanted a more "Anglo" name? I too have a hard-to-pronounce/spell last name and maybe Amal is just tired of endlessly spelling out "Alamuddin" to people she encounters on a daily basis. She's tired of the "What kind of name is that?" questions and the "What's that? I'm gonna need you to spell it." No one ever asks a Clooney how to spell their name. (Incidentally, my mother had one of the most Anglo maiden names ever and she loved her married Indian surname so much, she kept it after she divorced my dad.)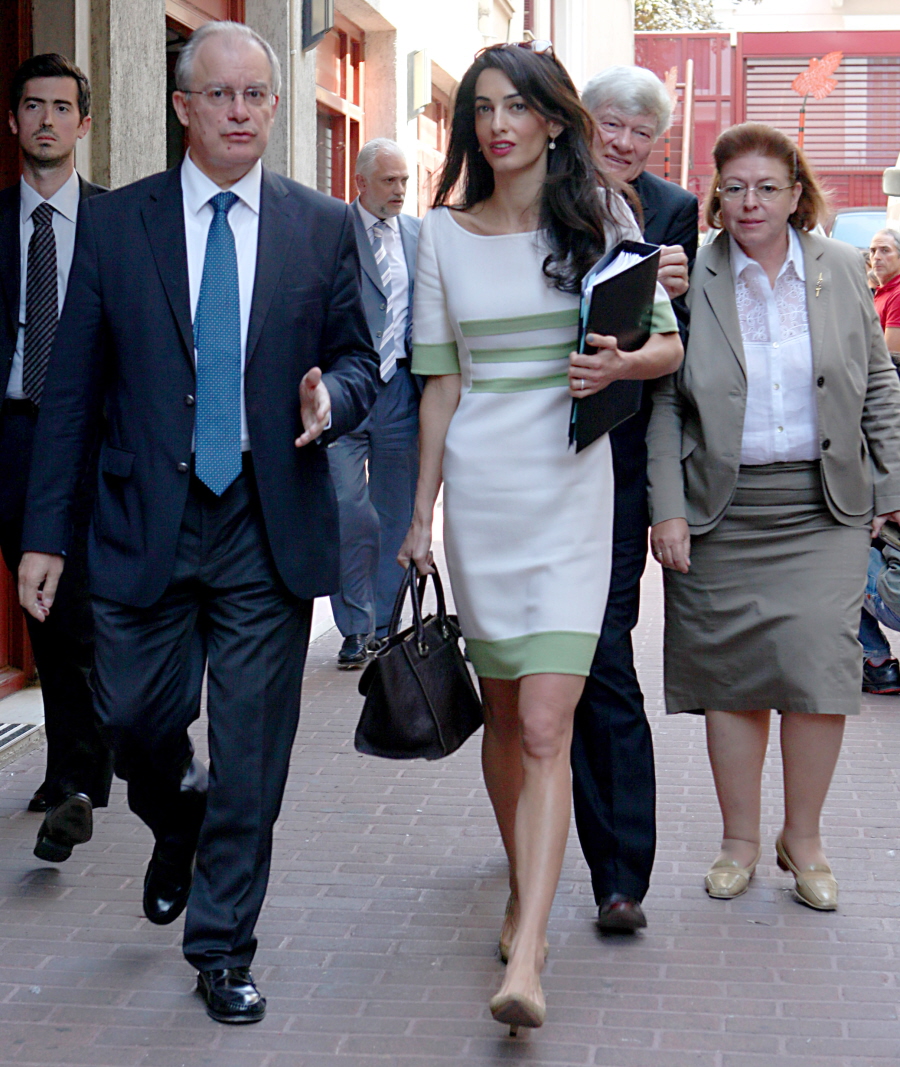 Photos courtesy of Fame/Flynet.