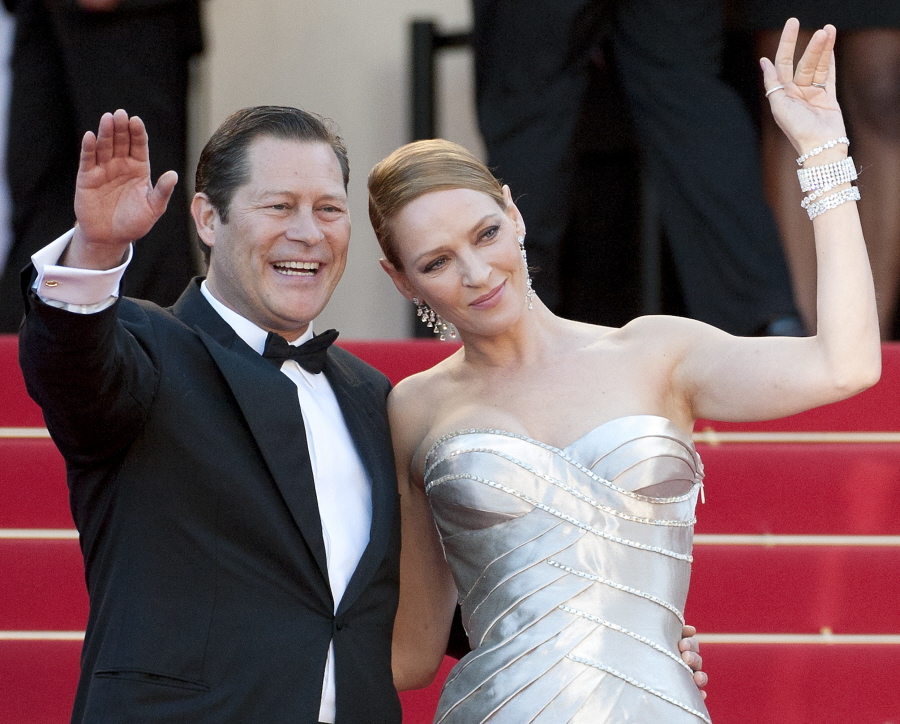 A few years ago, Uma Thurman gave birth to Rosalind Arusha Arkadina Altalune Florence Busson, with her then-partner Arpad Busson. Uma always said that they would call the little girl "Luna" although in some media reports, the girl is referred to as "Rosalind." Just FYI. Uma and Arpad's relationship was always pretty passionate and very much on-and-off. Before Uma got knocked up, they had done the on-and-off thing for years, and they managed to stay together through Uma's pregnancy and for a short time after she gave birth. But then they split again, seemingly for good. I always assumed that Luna stayed with her mom but that Arpad spent time with the little girl when he could, seeing as how he's an international man of mystery with homes all over the world, etc. But now something sketchy has happened. Arpad has filed an emergency custody order for Luna/Rosalind.
Uma Thurman's ex-fiancé Arpad Busson has just sued the actress for custody of their 2-year-old daughter, Rosalind. Multiple outlets report that the French financier filed an emergency order in New York Supreme Court earlier today, however the papers are sealed.

Specifics regarding his filing are unknown currently, and his attorney declined to comment to E! News on the matter.

"It is unfortunate that this very private discussion regarding Mr. Busson's visitation rights and his participation in decision making has been made public," a spokesperson for Thurman tells E! News in a statement. "However, we are optimistic that a fair agreement for both sides will be reached out of court."

The Pulp Fiction star dated Busson on and off since 2007, but the two ended their engagement in April of this year. Thurman and Busson welcomed their baby girl, Rosalind Arusha Arkadina Altalune Florence Thurman-Busson (Luna for short) back in July 2012.

During an interview with Jimmy Fallon, the Kill Bill actress credited her elder daughter for coming up with the lengthy, unique name.

"[Maya] came up with the best excuse, [which] was that I probably wouldn't get to have any more children, so I just put every name I liked into [Luna's]," she explained on the late-night talk show. "We couldn't quite agree on the name. We call her Luna, so she's lucky that way. And then the rest, she can name all her own children all these interesting names. Proud, Catholic, observant!"
Considering Uma and Arpad were never married and they had no legal obligation to each other, my guess is that they never formalized any kind of custody agreement for Luna/Rosalind. As such, Uma was able to control when and how Arpad spent time with his daughter. And that probably pissed him off. So, this could just be a power play to force Uma into a more formal custody agreement. Or it could be something more dastardly. My radar is pinging. We'll see.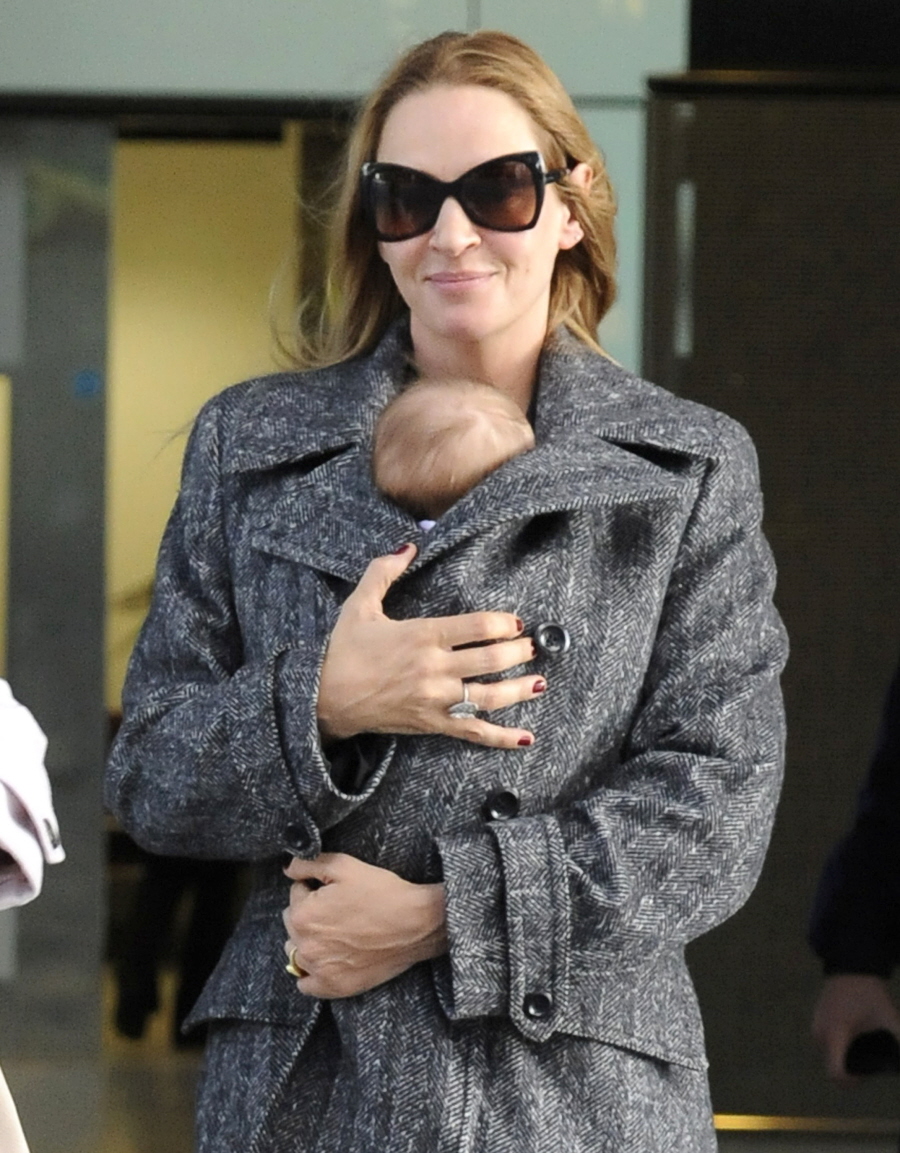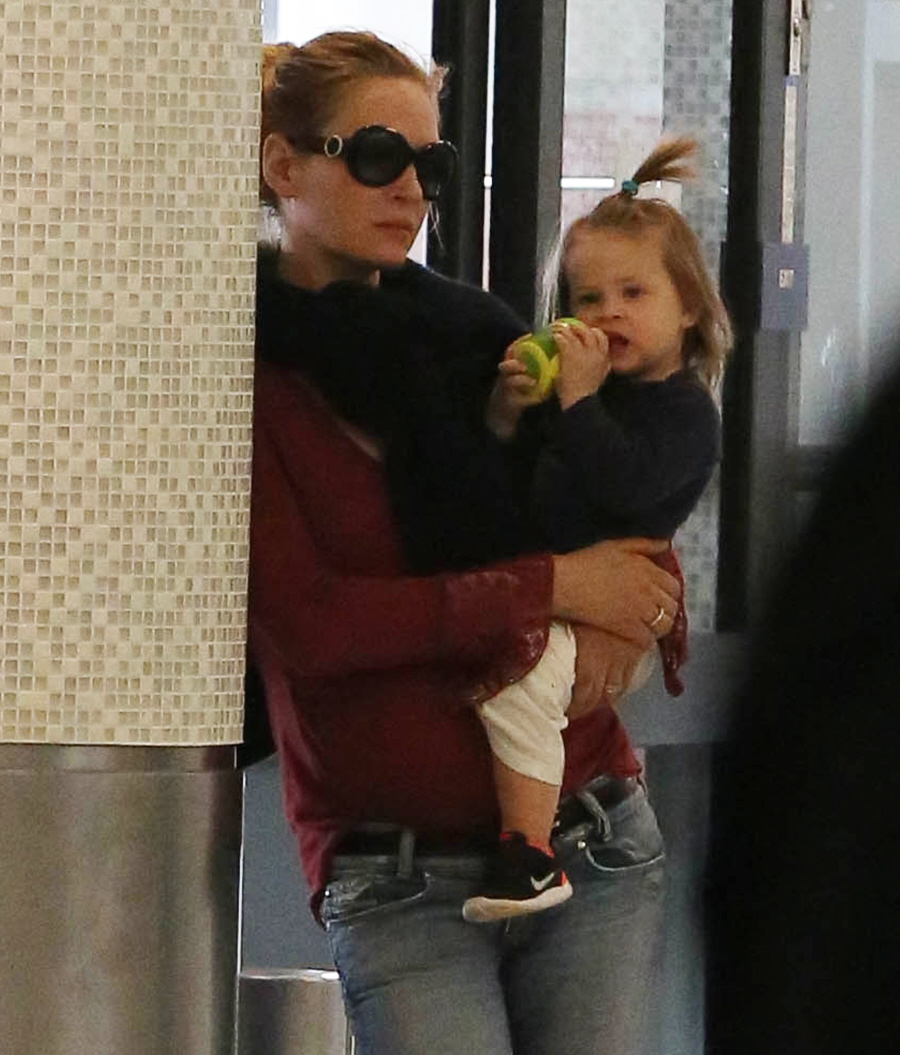 Photos courtesy of Fame/Flynet and WENN.