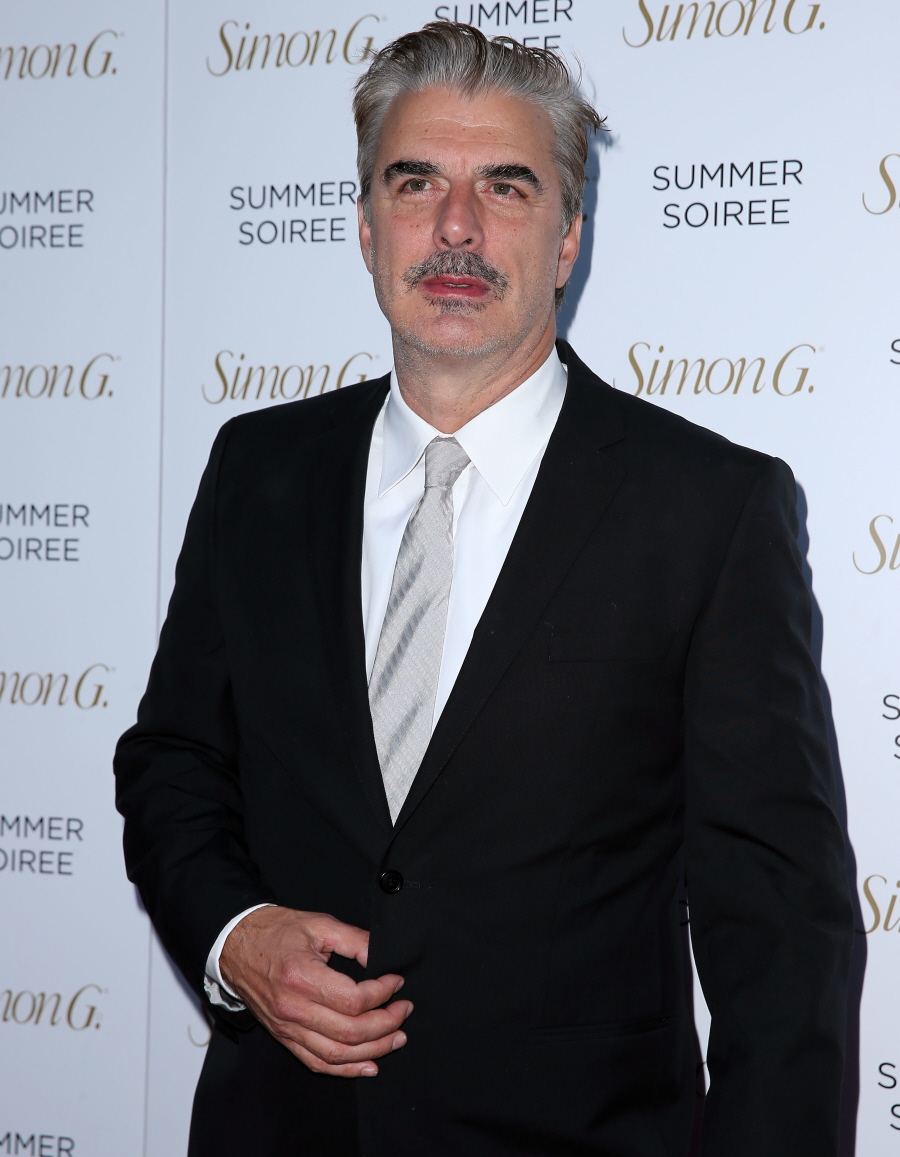 Chris Noth was in Australia this week as "ambassador for Chivas Regal Extra Scotch." Chivas flew him to Australia to promote their drink, basically. Which is a pretty nice gig. I like Chris Noth a lot, and I have ever since Law & Order, then Sex & the City, and now The Good Wife. He's a better actor than people think and I like that he's built a solid career for himself in TV. He's never really been a "movie star," yet he feels bigger than a TV actor. Anyway, while in Australia, Chris sat down for a surprisingly in-depth interview. He ended up talking a lot about SATC and how much the movies sucked (whoa!) and he jokingly (?) called Carrie Bradshaw a wh-re.
Analyzing Mr. Big: "It's funny, because even with The Good Wife people accuse me of always playing powerful men. But they're flawed — Big was powerful because he had a lot of money and he seemed to have the upper hand in the relationship, but emotionally he was a wreck. Actually, no: he was what he was. One of the things I tell people is that he never tried to pretend he was anything other than what he was. It was [Carrie] who tried to pretend he was something he wasn't. He was always honest about himself — he never cheated on her. The relationship just didn't work, and he went on to get married while she went on to … how many boyfriends did she have? She was such a whore! [laughs] There's a misconception that Carrie was a victim of him, and that's not the case — she was a strong, smart woman.

Whether all of the good work is in TV: "Not necessarily — there's a lot of crap on TV. But nowadays you have these tent pole movies — Sex and the City 1 and 2, although 2 didn't really work out I guess — these movies about superheroes and Transformers and all that s**t, where they throw massive amounts of money at them. Where's the actual movie in all that? I think a lot of people over 40, particularly women, wonder what movies are going to give them. That's why you see older actors and actresses like Glenn Close coming across to TV."

What went wrong in SATC 2: "I don't think it was a bomb, but I think because they're greedy, it didn't make as much money as they wanted. But I think it was considered an indulgence and a distraction because it hit right when the recession happened. People were like, 'Who gives a f*ck about these broads going to Dubai when we can't pay our mortgage?' It was originally intended as a romp between these friends, but I think it was a mistake to leave New York City, because New York is an integral part of that show. Without that, it just went on too long. The critical response was overwhelmingly negative … there was not one good review of that film. Not one. And I think it was very hurtful for the girls, because [the reviews] got personal. The media can be dogs. Just f*cking ravenous dogs. And they just tore it apart — unjustly, because there are a lot of other romantic comedies that are dumb and stupid, and they give them a pass. It's like they were gunning for us. [The film] was flawed, yeah, but it wasn't as bad as they made it out to be.
Wow, I actually have nothing but respect for what Noth says here. I mean, except for the "wh-re" joke, which was a bit rude. But all of the rest of it – cosign. The second film was stupid and it deserved the bad reviews, but critics really did go after it to a frothing-at-the-mouth level. And I like what he says about Mr. Big too – Mr. Big was a douchebag, especially in the early years, but Carrie was so ridiculous in that relationship. Noth also says that he doesn't know if they'll do another movie and he makes it sound like he would be up for it if they did want to do a third.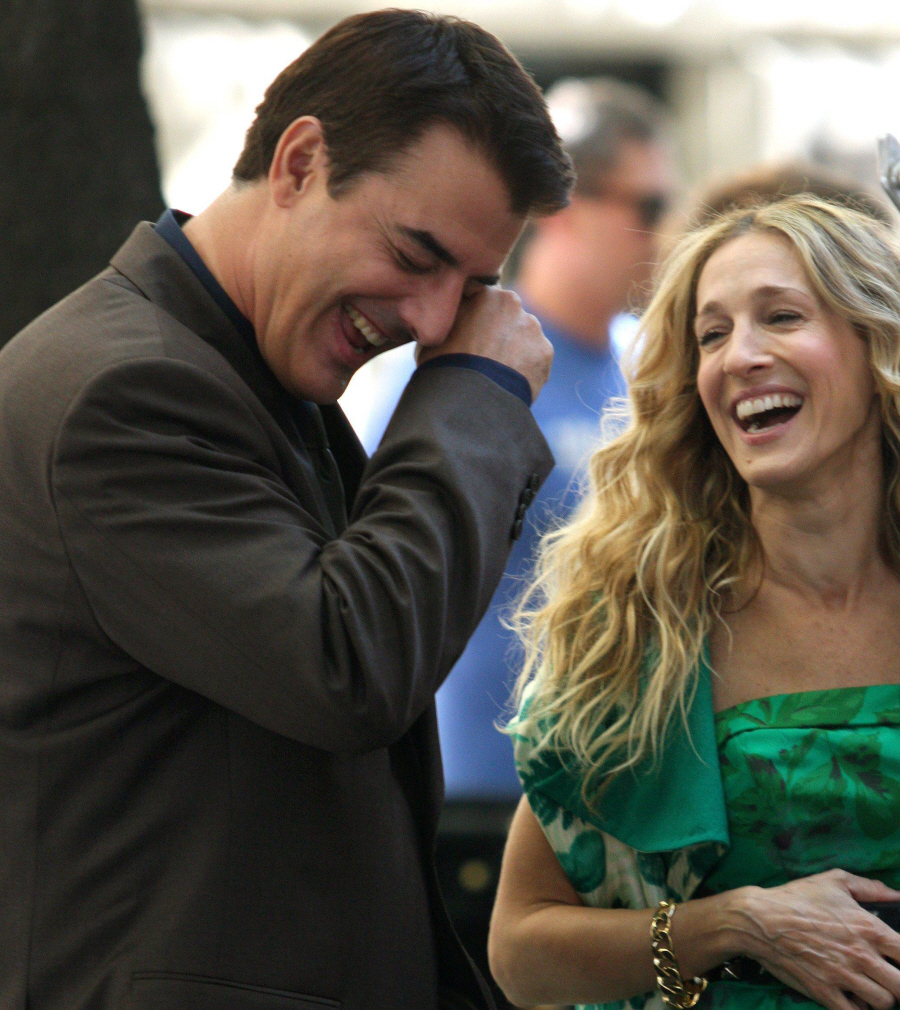 Photos courtesy of WENN.