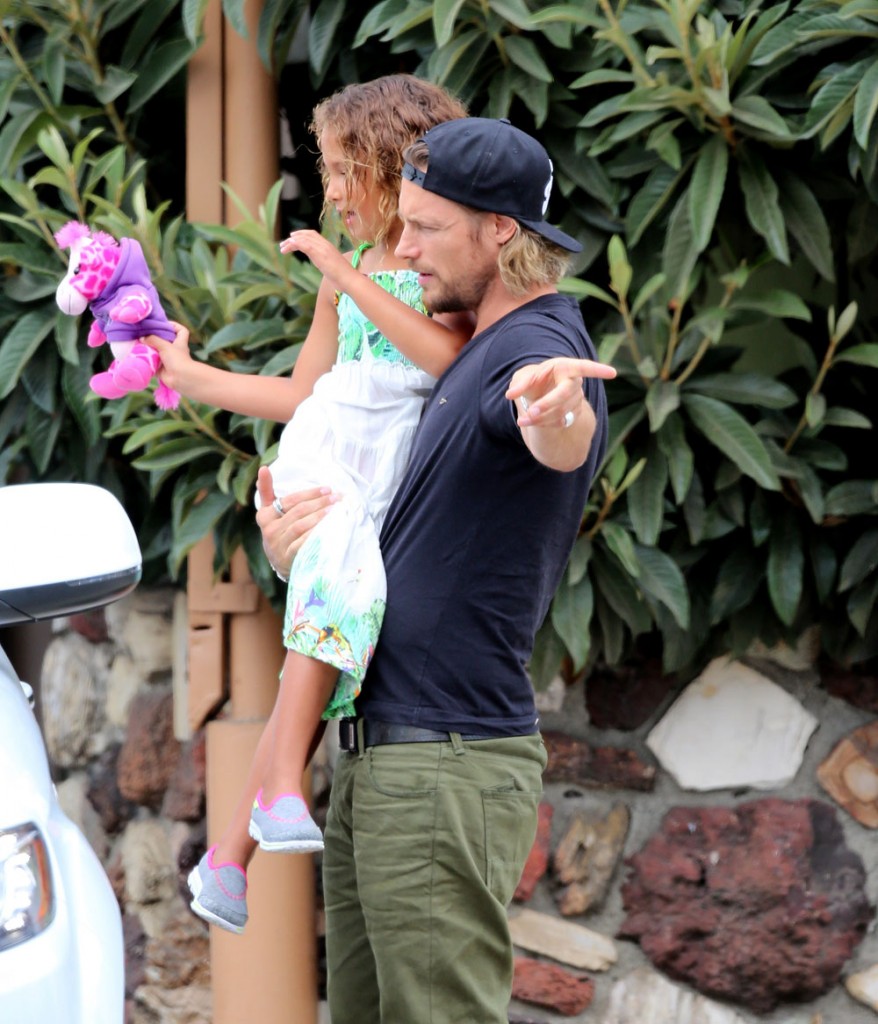 In June of this year, Halle Berry was ordered to pay $16,000 a month in child support to her ex, Gabriel Aubry, along with over $100,000 in missed child support payments. That amount was reduced from the $20,000 monthly child support she'd been court ordered to pay Aubry since 2012. (Of which she had missed about five months prior to that ruling.) Halle and Gabriel have one daughter together, Nahla, 6. They split in 2010 after five years together.
As you may remember, in late 2012 Berry launched a campaign to move to France with Nahla that was shot down by the custody judge. Shortly after that ruling, Berry's then fiance, Olivier Martinez, got into a fist fight with Gabriel at Berry's house during a custody handoff. That's just background on Berry's custody battle, which has been contentious and even violent at times. Anyway now Berry reportedly claims that Aubry doesn't work at all and just lives off her child support so she wants to cut it way down.
Halle Berry has had it with baby daddy Gabriel Aubry … claiming he has been living ENTIRELY off child support, and she is asking a judge to STOP the gravy train.

TMZ has learned … Berry filed legal docs asking the judge in their custody case to reduce her monthly child support obligation from $16,000 a month to just over $3,000 a month.

Halle claims in her legal docs … Gabriel has stopped working and is content to live off of the child support, and that's an abuse of the system.

She notes Gabriel is perfectly capable of getting a job … and by reducing the support it will allow 6-year-old Nahla to live a comfortable life … supplemented by his income.

Halle and Gabriel have joint custody … each has the kid around 50% of the time.
Aubry, 39, used to work as a male model so his shelf life is pretty limited despite his fame. I can understand why he's not making what he once was and why Berry should pay him support. $16k a month sounds excessive to me, but they're in LA and Nahla goes to private school. That number is based on Halle's earnings, so both parents can afford the lifestyle the child is accustomed to. They share custody and Berry can definitely afford it.
Why is she aiming to cut child support down to just $3k a month though? Why not reduce it incrementally to about $12k a month? Maybe this is a legal move and the lawyers assume that the judge will reduce the amount but not by that much. We haven't heard much from Halle recently. I'm surprised she hasn't announced a breakup with Olivier.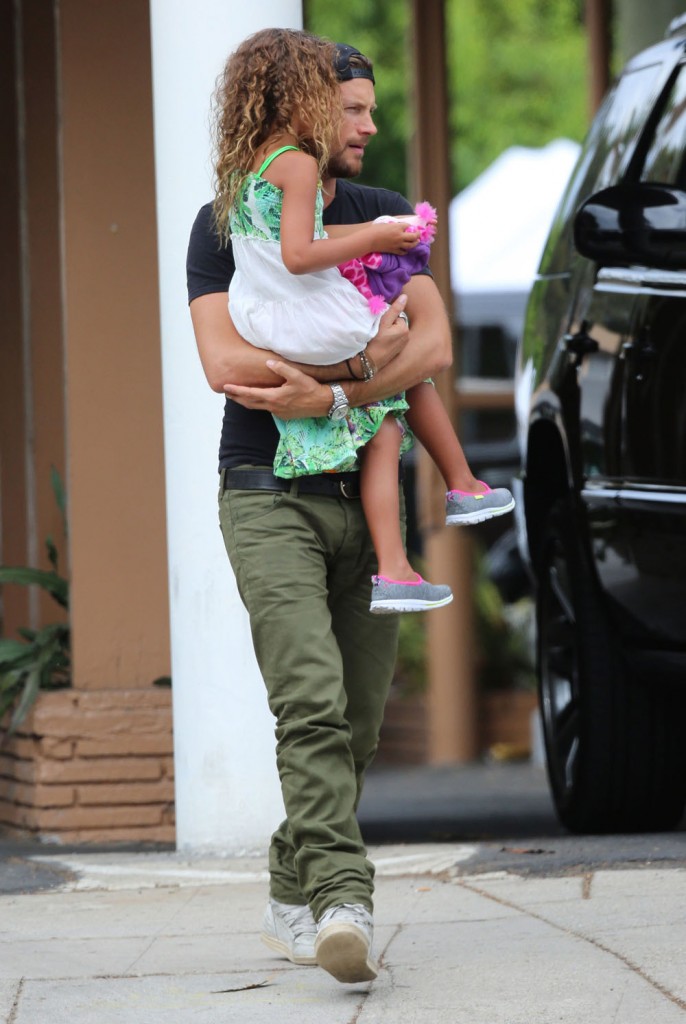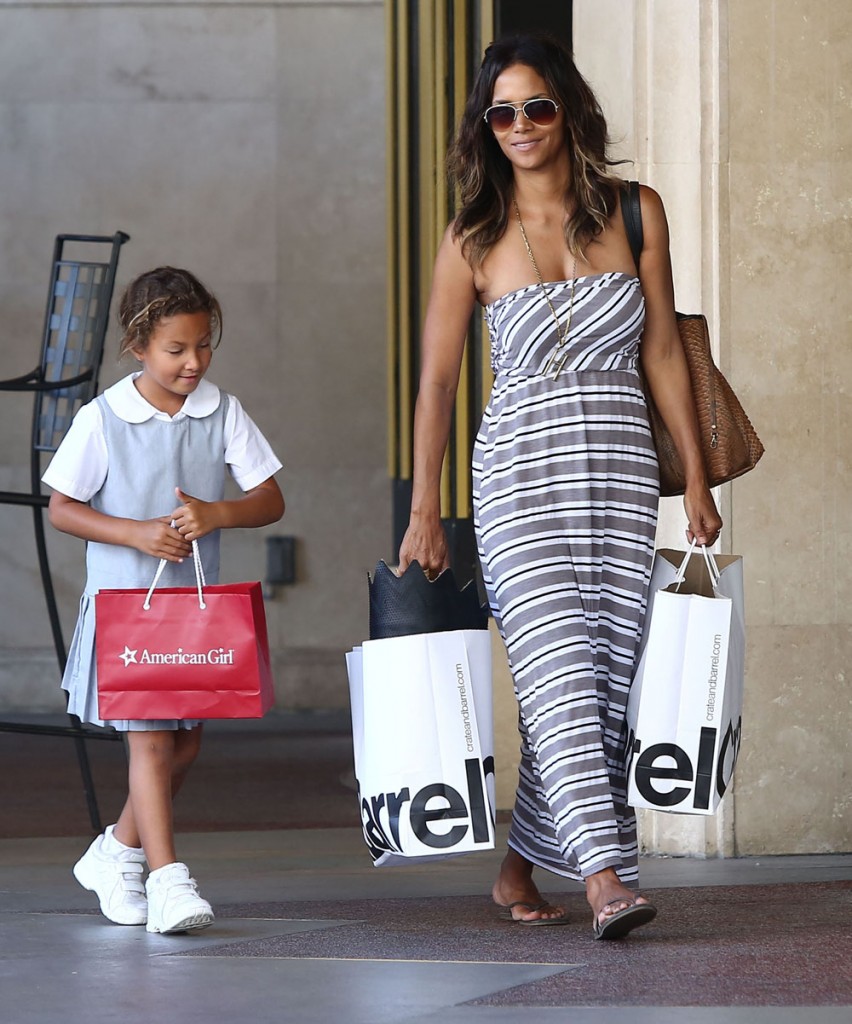 Halle is shown with Nahla on 9-29-14. Gabriel is shown out in August. He still looks incredibly fine. Credit: FameFlynet