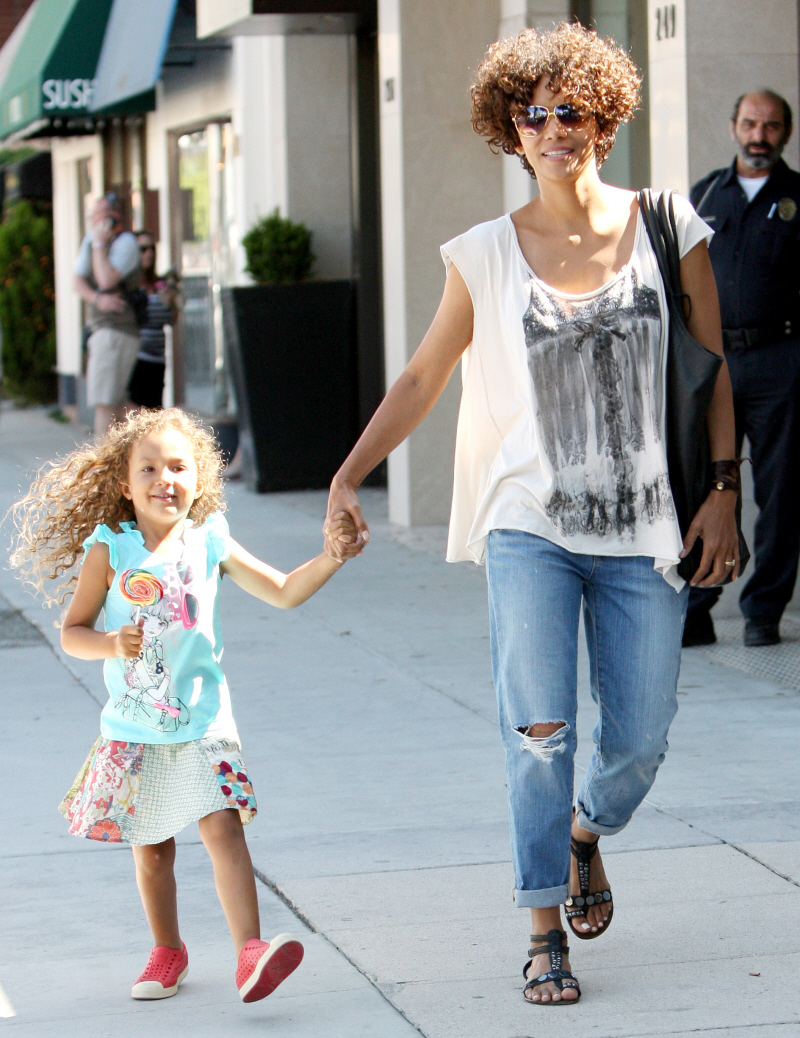 For more than a year, Halle Berry has been engaged in a legal and custodial battle to move permanently out of California. She wants to move to France with her fiancé Olivier Martinez, and she wants to take Nahla with her. The problem? Gabriel Aubry, Nahla's father, put his foot down. Gabriel believed that this "moving to France" thing was just another attempt by Halle to deprive him of his custodial rights. Halle's side always seemed to be that she didn't want Nahla to grow up around the American tabloid press culture, and that somehow France would be better for Nahla. Of course, Duchess Kate's topless photo scandal ruined that (Kate was photographed topless… on a private estate… in France). This particular custody issue has been going on for a long, long time, and it's just been resolved. Sort of. Apparently, the judge just ruled on Friday that Halle is NOT allowed to move Nahla out of the country without Gabriel's permission:
Halle Berry just lost big in court — a judge has ruled she cannot permanently move her 4-year-old daughter to France … TMZ has learned.

Halle had been fighting tooth and nail with her baby daddy Gabriel Aubry to bring Nahla to Paris, where Halle wants to live with her fiance Olivier Martinez.

Halle argued the L.A. paparazzi scene made life in California too dangerous for her and her daughter — but today the judge in the case ruled in favor of Gabriel, refusing to let Halle jet to France with their kid.

The full details of the ruling are unclear — but one thing's for sure … Halle did NOT get what she wanted.

Halle has said from the beginning she never wanted to remove Gabriel from Nahla's life — she merely believed France would be safer for everyone involved.
CB usually covers these stories because I have a history of going hard on Halle. So, let me go out of my way to be fair to Halle: I do think she has a point about the American tabloid/celebrity culture and how detrimental that kind stuff is for a kid. Unfortunately for Halle, she had already tried several other legal maneuvers in an attempt to limit Gabriel's custody rights, so this argument just seemed like the latest in a long line of bitchy moves. Also: I've always felt Halle used the celebrity press when it was convenient for her, like when she wants to push an image of herself as a loving mother and how she has a "happy family" with Olivier, there are always some happy, "candid" paparazzi photos. My point is that she's an active participant in the gossip-game too, so this "I must move to Paris, to be left alone!" argument never really held water with me. So I'm glad Gabriel's rights were upheld.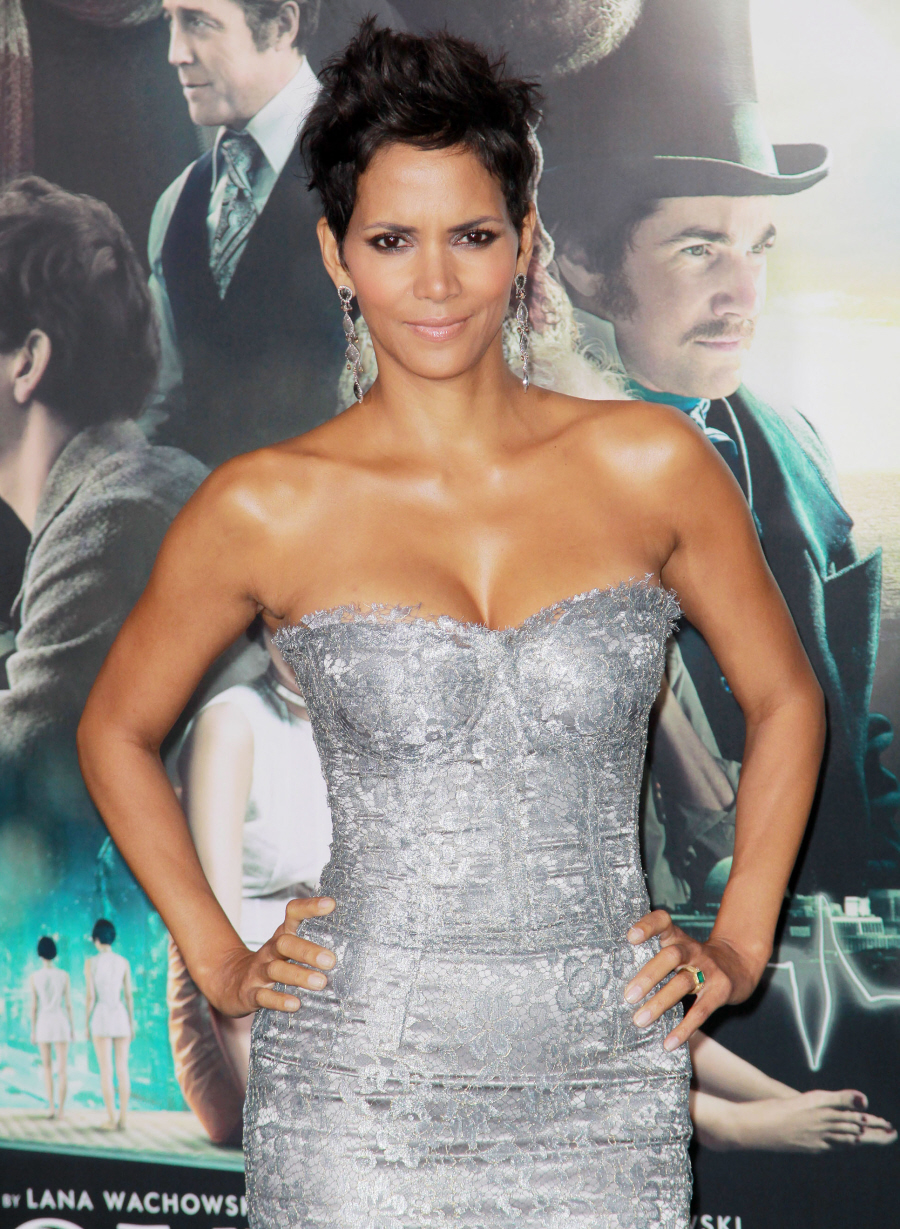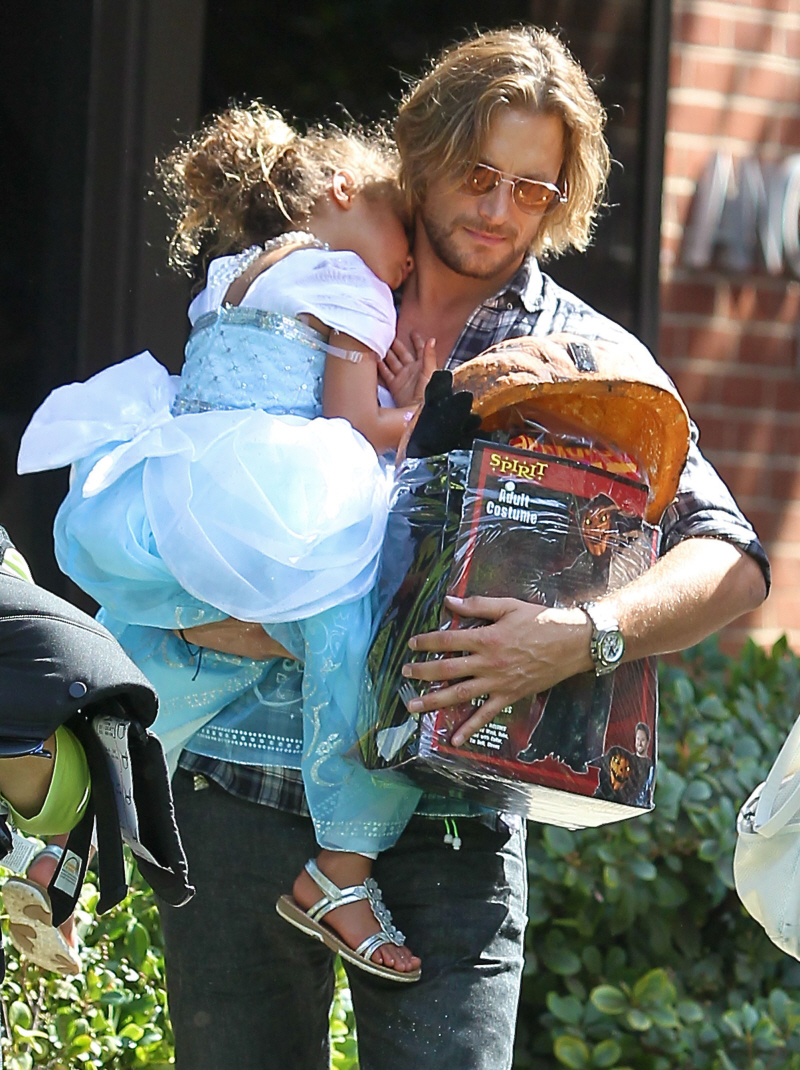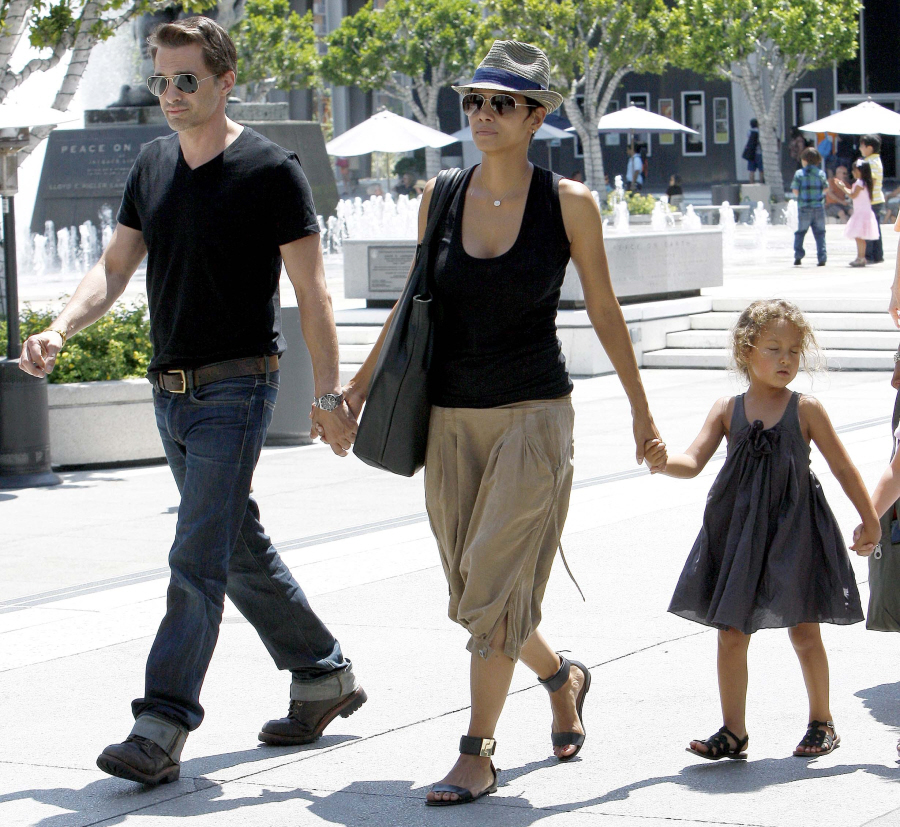 Photos courtesy of WENN.