Halle Berry ordered to pay Gabriel Aubry $20k a month in child support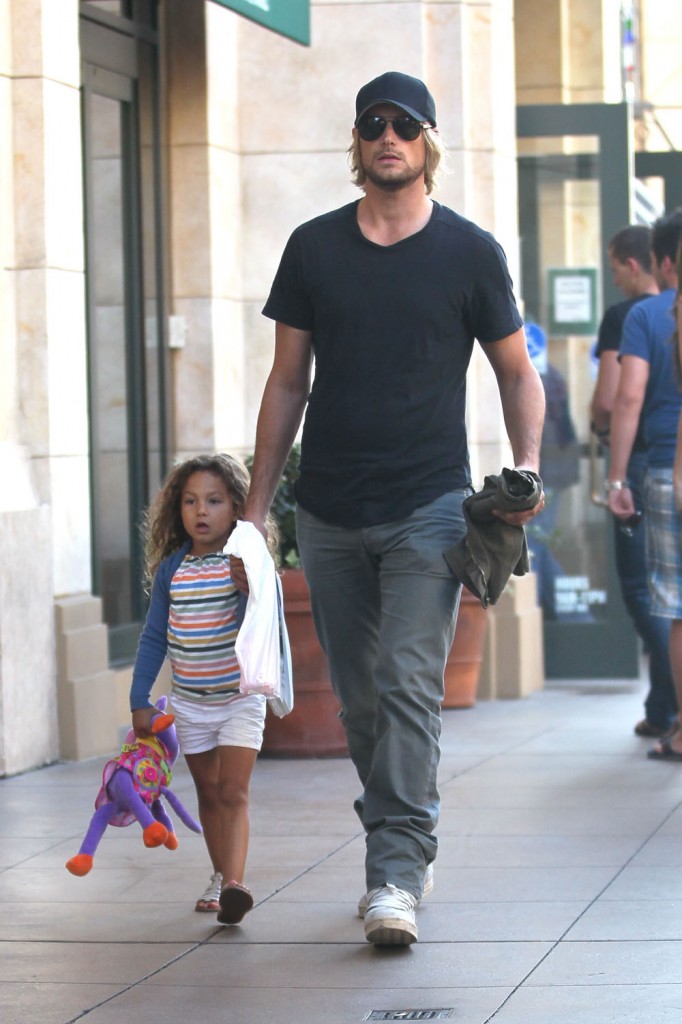 We heard early last month that Halle Berry's ex, Gabriel Aubry, had gone to court requesting a whopping $20,000 a month from Halle in child support>. The former couple has one daughter, Nahla, four, and has been involved in a bitter ongoing custody battle. Halle has been working to cut Gabriel out of Nahla's life, and is hoping to move to France with the girl. Gabriel has fought for his parental rights at every step of the way. Back when Gabriel first filed for child support, his request was postponed as he didn't have the right paperwork in order. Well apparently he's gotten all that sorted, because now he's about to get paid the amount he was looking for. This is their first child support agreement. Here's more:
Some of Halle Berry's "New Year's Eve" money will be going to baby daddy Gabriel Aubry, because a judge has just ordered the actress to shell out nearly a quarter of a million bucks a year in child support.

Lawyers for Halle and Gabriel were in court Monday, and sources connected with Gabriel tell TMZ … the family law judge ordered Halle to pay Nahla's daddy $20,000 a month.

Although Nahla is 4, until Monday there was never a child support order issued by a judge, but now one is in place.

We're told both sides are still at war, and they will soon be battling in court over whether Halle can take Nahla and move to Paris.
[From TMZ]
I watched TMZ live to get a better understanding of this, and there's no word as to whether this is retroactive, meaning whether Halle would have to pay $20k a month from the time of the split. Halle's net worth is estimated at $70 million while Gabriel's is a relatively "meager" (by that comparison) $4.5 million.
A woman called in to TMZ live and kind of explained this whole thing well, including what it means for Halle's plans. She said:
"I don't think it matters. It's going to be setting her up for when the judge orders that [Halle] can take the child to France, as is her end game. Then they'll fight over who has to pay for the visitation… it's fine that she has to pay, it's a numbers game: time spent with the child and income.
"It's going to make it so much easier for the judge to say 'yes, you can move to France.' Then they'll argue about the flights… I just think it's setting her up for the move."
TMZ's Harvey Levin agreed and that was it. He should know, he's a lawyer and his team has been getting updates straight from Halle's people. She'll grumble and pay the money but she still expects to get her way.
Halle has got to pissed that she's going to owe a ton of money in child support, but it's not going to stop her. She'll keep on going until she gets to France. And then her relationship with Olivier will probably fall apart. I'm just going on her past history with men, which isn't good.
In these photos Halle is shown carrying a collage that Nahla made for school. The Daily Mail explains what it is:
"The actress carried a colourful collage called 'All About Nahla', on which the four-year-old wrote about how she wants a baby sister, a bunk bed and to be a ballerina. The watercolour collage poignantly featured a photo of Nahla's father, Gabriel, pictured with Halle and their little girl before the couple's split." Sad, right?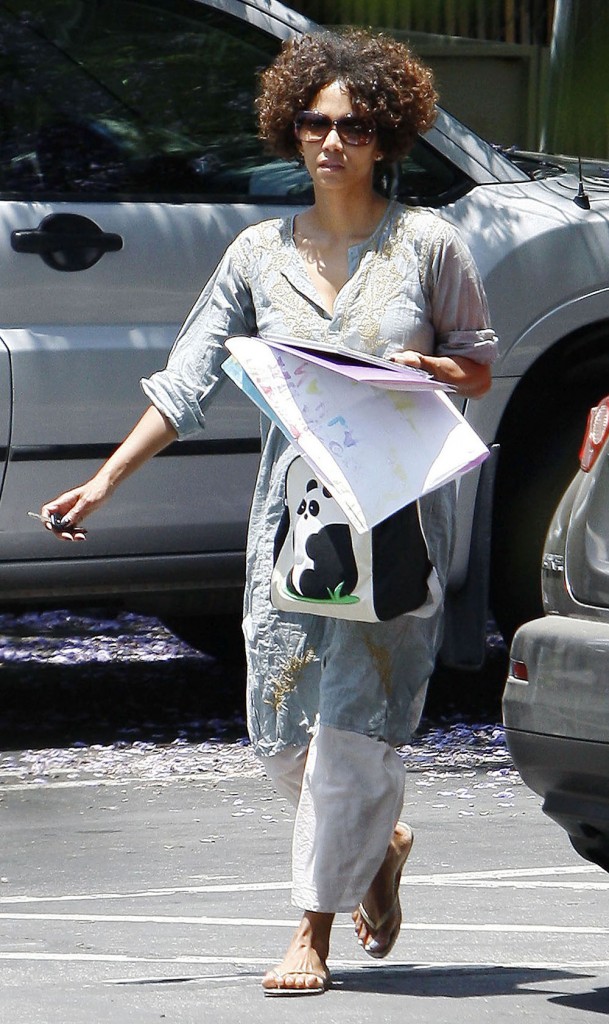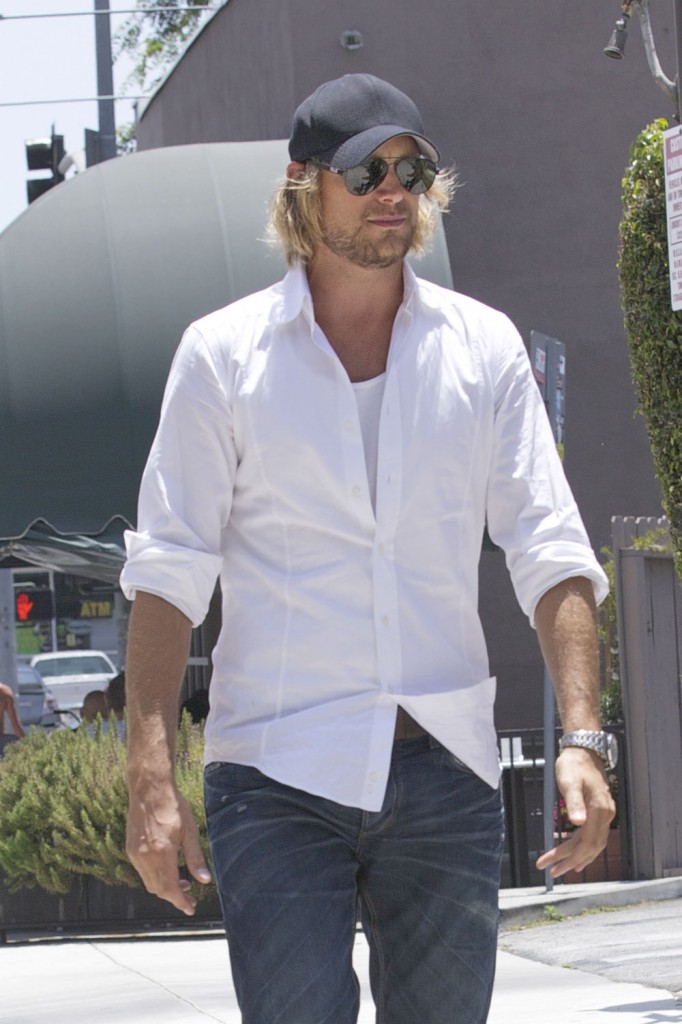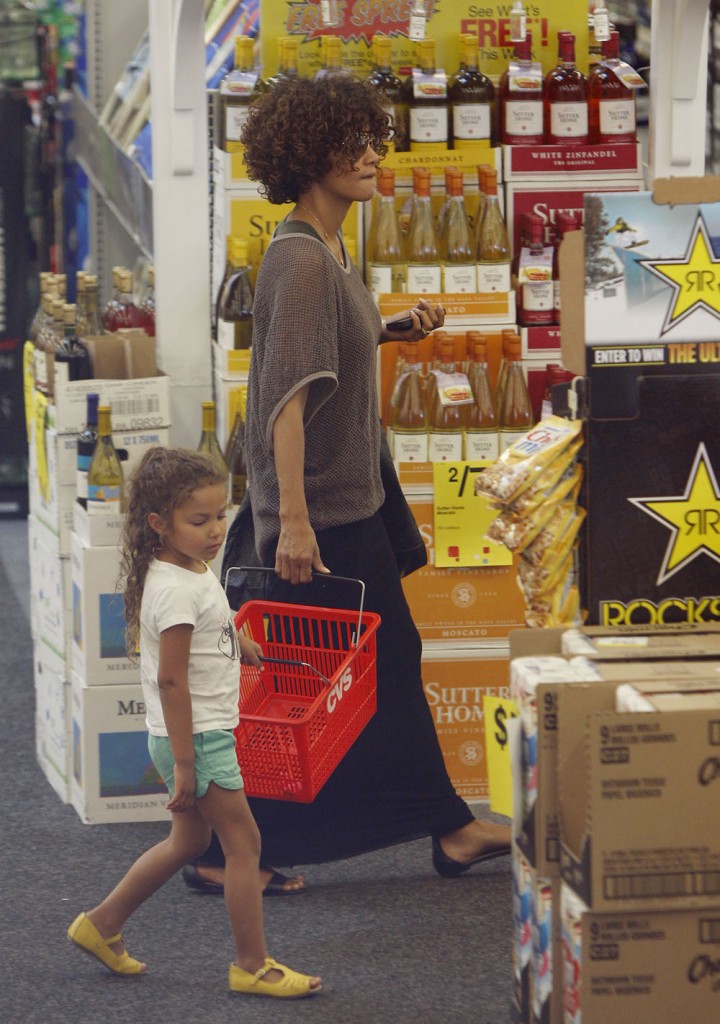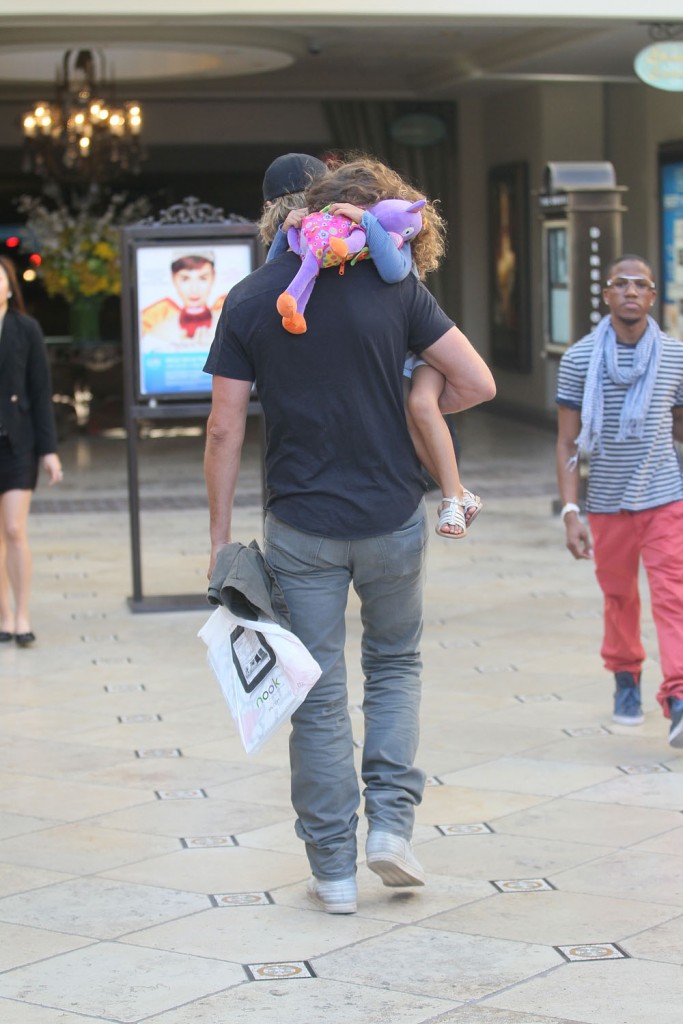 Halle is shown out alone on 6-19-12. She's shown with Nahla on 5-16-12. Gabriel is shown alone on 6-20-12 and with Nahla on 3-22-12. Credit: WENN.com
Written by Celebitchy

Posted in Custody battles, Gabriel Aubry, Halle Berry, Photos

- Mariah Carey lip synced on American Idol [CDAN]
- Colin Firth is looking good [Lainey Gossip]
- Internet celebrity charged with murder! [D-Listed]
- What is Paz Vega wearing? [Go Fug Yourself]
- New bachelors on The Bachelorette [Reality Tea]
- Goodbye to The Office [Pajiba]
- Bachelor Sean's fiance cheats on him [Evil Beet]
- Britney Spears out with her man [Popsugar]
- Nina Dobrev works it [Popoholic]
- Cindy Crawford needs to lay off the 'tox [Celebslam]
- Who said it: Carrie Bradshaw or The Dalai Lama? [Buzzfeed]
149 Responses to "Halle Berry ordered to pay Gabriel Aubry $20k a month in child support"