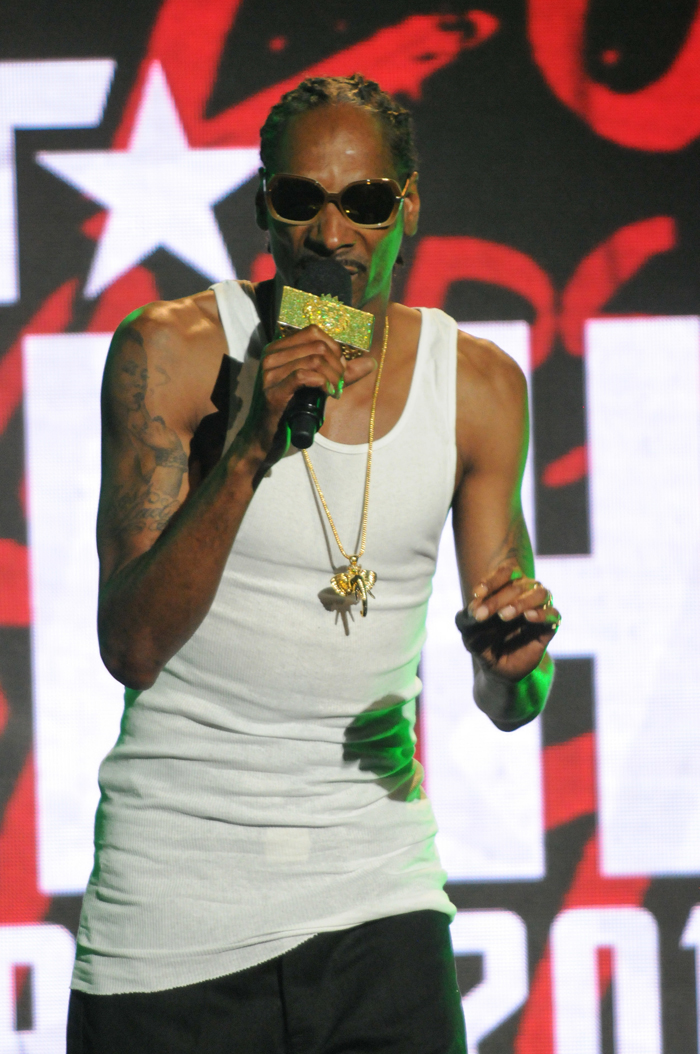 I've reached the point where Snoop Dogg's charming ways cannot resurrect any ounce of goodwill for him. The sad thing is that his behavior towards Iggy Azalea is what caused me to put down the Snoop pipe. He's been acting weird for months though. His latest alter ego was a white guy named Todd, which wasn't offensive but just dumb.
Snoop's latest antics arrive after Iggy Azalea dared to walk outside without makeup last week. She looked very young and fresh even though her zipper-sweater was dreadful. Snoop decided to make fun of Iggy's makeup-less face. Snoop mercilessly did so by Instagramming this photo. Pretty brutal, right? I don't know what prompted Snoop to be so rude.
Iggy should have ignored Snoop's trash talking. Instead, she fired back with a now-deleted photo of Snoop that described him as "when your drug addict aunt gets clean." This was a childish response but nowhere as mean as Snoop's first shot at her.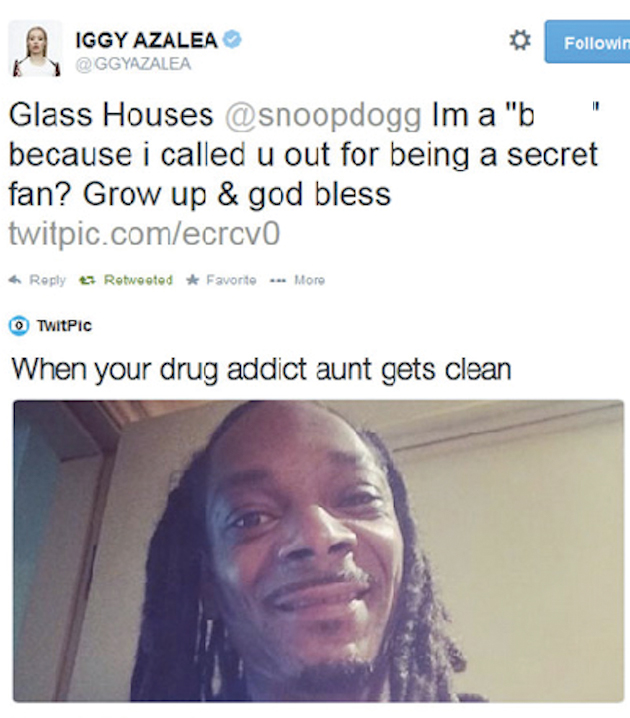 Then things got super nasty. TMZ has a NSFW video of Snoop calling Iggy the c-word and the n-word; he said Iggy's boyfriend, Nick Young, should "put her in check." Nick had a response for Snoop:
Ain't nobody worried about no SnoopLion .. This dude Just goin thru a midlife Crisis you Go get convertible yet . OG's out here losin

— Nick Young (@NickSwagyPYoung) October 15, 2014
Snoop wasn't done. He Instagrammed this picture of Iggy photoshopped into a White Chicks 2 advertisement: "Ok last one n Imma leave the bitch alone!! Hahahahahah So says Todd." Then came another photo: "Iggy was a man So says Todd. Hahahahahahah goodnight bitch !! Kangaroo yo pink punk a** bac to the land down unda !!"
Ugh. This nonsense did not go over well. It was obvious that Snoop wasn't going to stop on his own, so Iggy's mentor, T.I. called Snoop on the phone. They exchanged words. Snoop posted an apology video yesterday afternoon.
It's over I'm bac on my cool sh-t no harm no foul. #ifitaintaboutthemuch love @troubleman31t respect sorry bout that
Well. It's nice that Snoop posted an apology video, but it's sad that it took a call from T.I. to make him behave. Iggy tweeted in response, "I appreciate the apology @snoopdogg." And this bizarre feud has come to an end. Maybe? Snoop was wayyy out of line here.
Oh, and Azealia Banks tried to jump into the feud too, but everyone ignored her.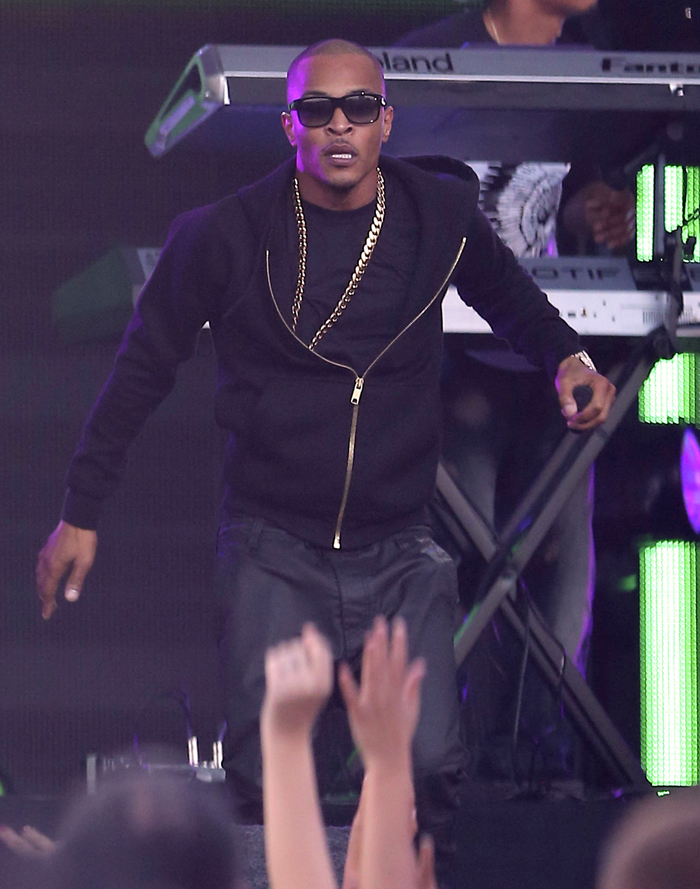 Photos courtesy of Fame/Flynet & WENN