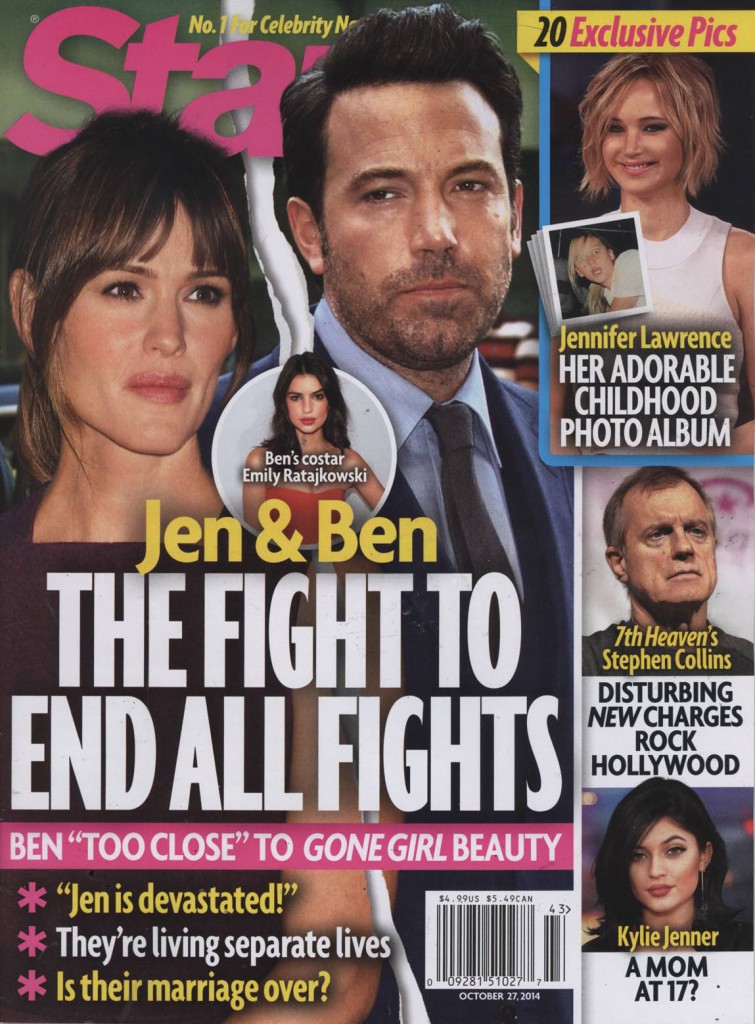 I finally had the chance to see Gone Girl last weekend. I agree with Kaiser that it was an entertaining, engrossing film that did justice to the book and that Affleck did a great job as Nick Dunne. So it looks like Ben's leading man status is cemented again, considering that his film dominated the box office for two weekends. That also means that Affleck is tabloid fodder, as usual. This week Star Magazine is running the cover above, on the alleged state of Ben and Jennifer Garner's marriage, with the title "The Fight To End All Fights." It's hard to keep track of how many times Garner and Affleck have covered Star, but I do know that their "Marriage Crisis" also covered the mag in May, right after Ben was busted counting cards in multiple casinos. According to the new issue of Star, Ben and Jennifer are fighting over his gambling as well as his seemingly close relationship to his onscreen mistress, Emily Ratajkowski. Star doesn't outright accuse Ben of cheating, but they hint that there's something going on. Here are some excerpts from their cover story:
It's suspicious that they have been talking about each other
Ben Affleck and Jennifer Garner have been gushing about each other in interviews lately… it seems especially out of character… insiders are whispering that their lovey-dovey talk is designed to hide their rel-life marital crisis. "They have a lot of pressure on their shoulders to publicize the heck out of these movies, and in doing so they need to appear to have a picture-perfect marriage," one source explains. "But really, Jen is unhappy, and she doesn't trust Ben."

Jen is "devastated" over Ben's relationship with Emily R
The trouble with Emily, 23, started shortly after Ben handpicked her to play his lover in the movie… "When Jen learned secondhand that Ben had picked a hot model for the role, she flipped… Ben tried to calm her down, but she was in tears. She's still devastated…

Ben got "extremely close" to Emily
"They definitely got extremely close during filming. They were always flirting and laughing together, just like two kids… There wasn't much to do in town, so Ben and Emily just spent a lot of time hanging out together in their trailers or at the hotel. Away from the Hollywood spotlight, they had a lot of privacy…

"If Jen found out that he and Emily did have an affair, she would definitely divorce him," says the insider. "She's put up with his crap for many years, so you'd better believe the divorce would be nasy."
[From Star Magazine, print edition, October 27, 2014]
After that Star gets into Ben's gambling issues and how Jennifer allegedly has a problem with his gambling. Ben has admitted to being "obsessive" over Blackjack but he's tried to claim that he's not addicted to it. As for whether he had an affair with Emily or not, I don't think he did but it's an easy narrative. She has definitely gushed about him in interviews. We know Ben cheated on J.Lo with Canadian strippers 10 years ago. There were rumors about Ben and Blake "Antebellum" Lively during filming for The Town, but those were somewhat circumstantial and weak. I want him to have changed! Plus I doubt that Jennifer is "devastated" or that she's preparing to divorce Ben. She's been game to pose for kissy pictures and talk him up in interviews. She's not leaving anytime soon.
In more verifiable news, Affleck is confirmed to play Batman in yet a second film, The Justice League Part One, to be released in 2017. He's still filming Batman v. Superman, which is out in 2016. I think he'll actually do a decent job as Batman, but we'll have to see.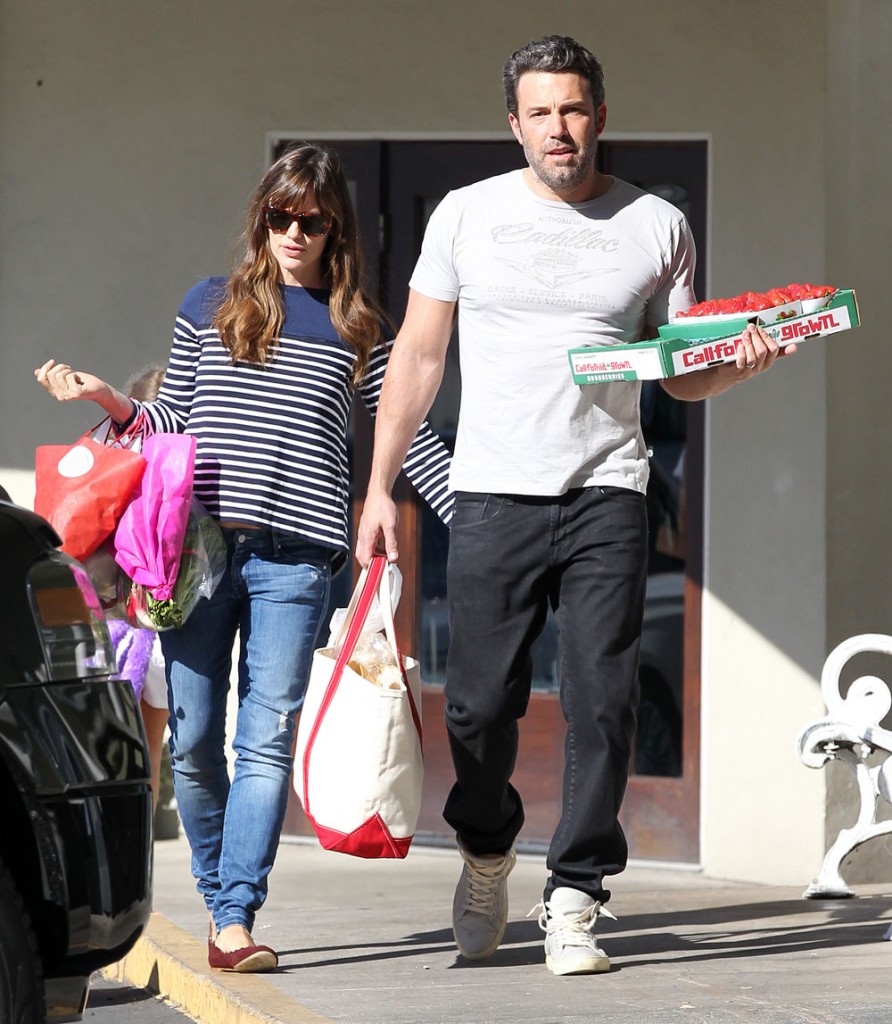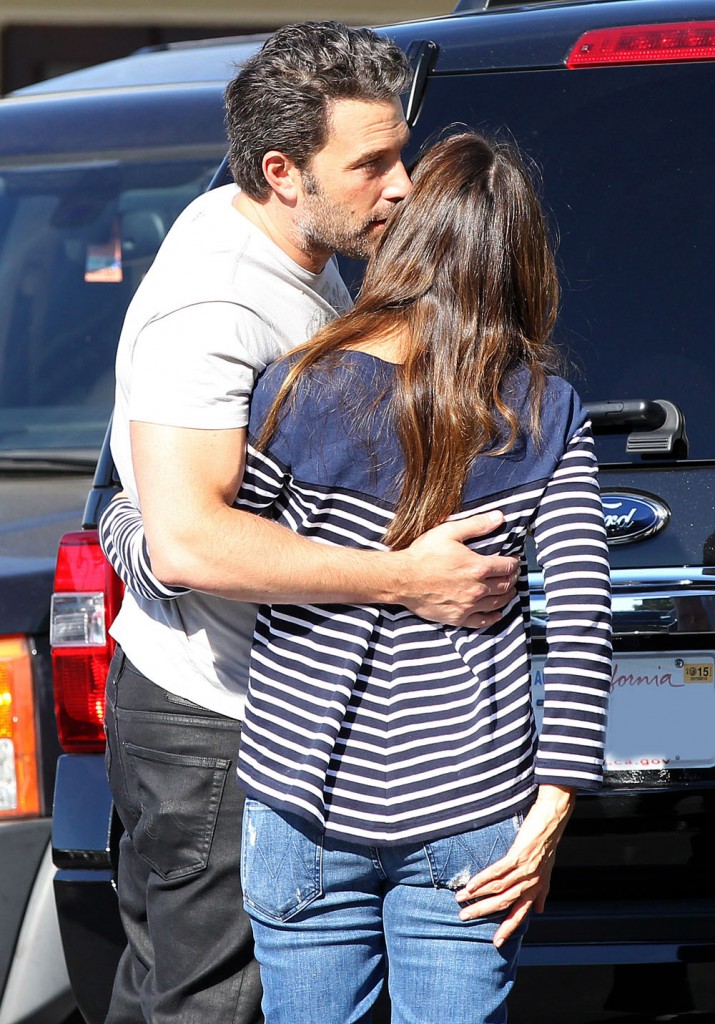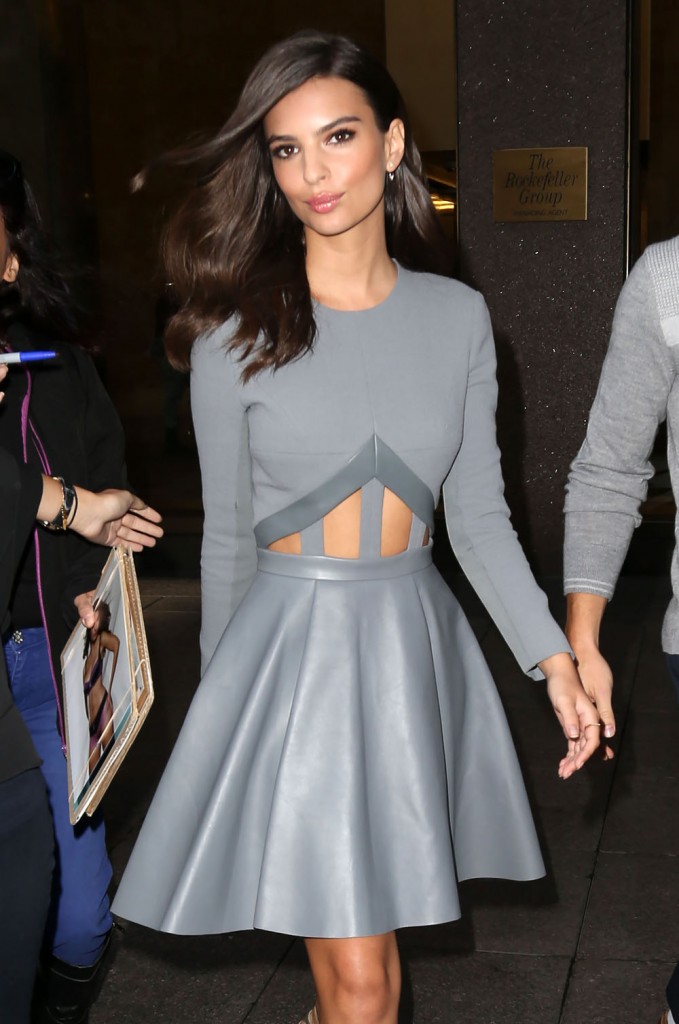 photo credit: FameFlynet