I'll admit it: after looking at La Pinocchio Butt for too long, Kim Kardashian's butt looks almost normal. Don't get me wrong, I'm sure both Khloe and Kim have butt implants and they might even be in the midst of some kind of butt battle, but Khloe's butt is clearly the winner, if by "winner" we mean "the biggest freakshow butt." Anyway, these are new photos of Kim out and about in West Hollywood yesterday. She stopped by some office building and then she did some shopping at Fred Segal.
I don't really get Kim's outfit. But after yesterday's fiasco ensemble – the jorts and backless shirt thing – this outfit is almost a welcome respite. Still, I don't get the combo of a red ribbed-knit skirt with a grey bodysuit. I've never been one of those people declaring some color to be "the new neutral," which is what happened here. Someone told Kim that either grey or red is the "new neutral" and thus it could be paired with any other color. When really, this combination just looks off. To me. Maybe I'm alone. Fame/Flynet also notes that Kim was carrying a purse that read "PUNTA." Yikes.
Meanwhile, Radar says that Kim has over-the-top demands for any appearance or business deal that she might undertake:
Kim Kardashian has shilled everything from diet pills to video games, perfumes, and more. But slapping her name on a product doesn't come without a price: RadarOnline.com has uncovered secret business emails from the star's reps outlining just what it takes to get Kardashian involved with a product launch — and her over-the-top demands will shock you!

The emails were sent between a rep for Kardashian and the owner of a firm that was interested in hiring Kardashian to promote their brand. Radar has decided not to reveal the brand to protect the source.

According to the emails, Kardashian's minimum rate for an endorsement is $750,000 to $1 million. Wrote the rep, "I think you should definitely come back with the best offer that you can make her from a money standpoint, so that we can save the time going back and forth."

But the fee is only the half of it. For travel related to personal appearances for the brand, the Keeping Up with the Kardashians star requires "5 first class tickets, plus 1 coach, first class hotel accommodations (1 suite for talent and standard rooms for others in party), portal to portal first class exclusive ground transportation, airport greeter service, security, glam fee (day rate for her hair and makeup squad), and a per diem."

Her rep also noted, "We would need approval over photographer, all photos used in print materials, glam squad (hair, makeup, stylist, manicurist), hotel/airline/car service and PR usage." Said the rep, "We would need to review and approve [the media plan] with her PR team."

But if Kardashian's diva demands put her out of the company's price range, the rep was willing to offer second best: Kendall Jenner would shill the line for $500,000 to $1 million, the rep said.
Is anyone really shocked by this? Most of this stuff is pretty standard for the higher-caliber celebrity endorsers. Mariah Carey would look at this list of demands and scoff! Jennifer Lopez wouldn't understand how Kim could get by with so few people too. Here's my question: if you have the money and you can get Kim for $1 million plus all of the extras, why would you go for a Jenner girl? I don't get how Kendall can get $500K for anything. Why would anyone care? I mean, if you get Kim, at least the photos will run on every blog and entertainment show. With a Jenner girl, there are no guarantees (because I still refuse to believe the Jenner girls are a thing).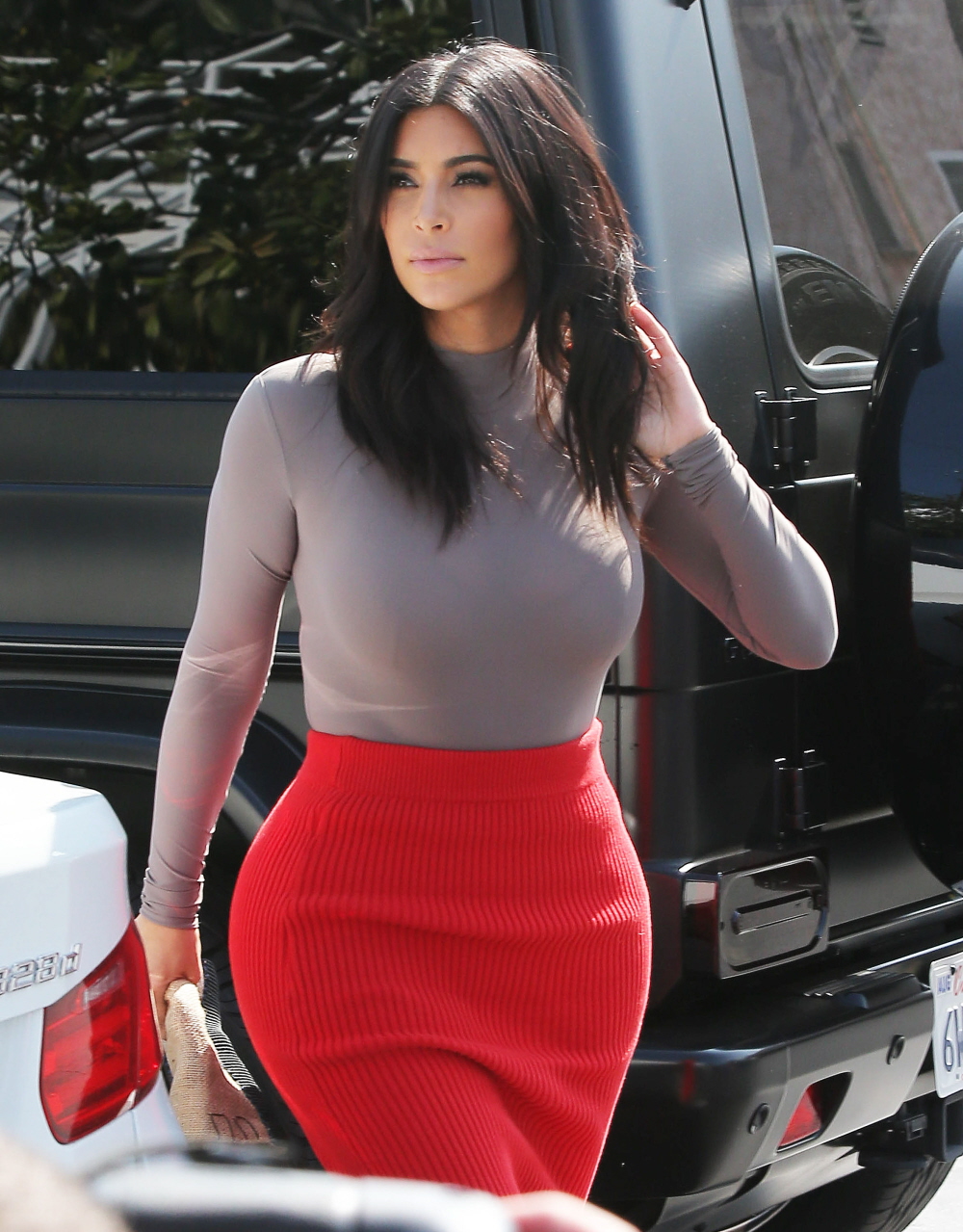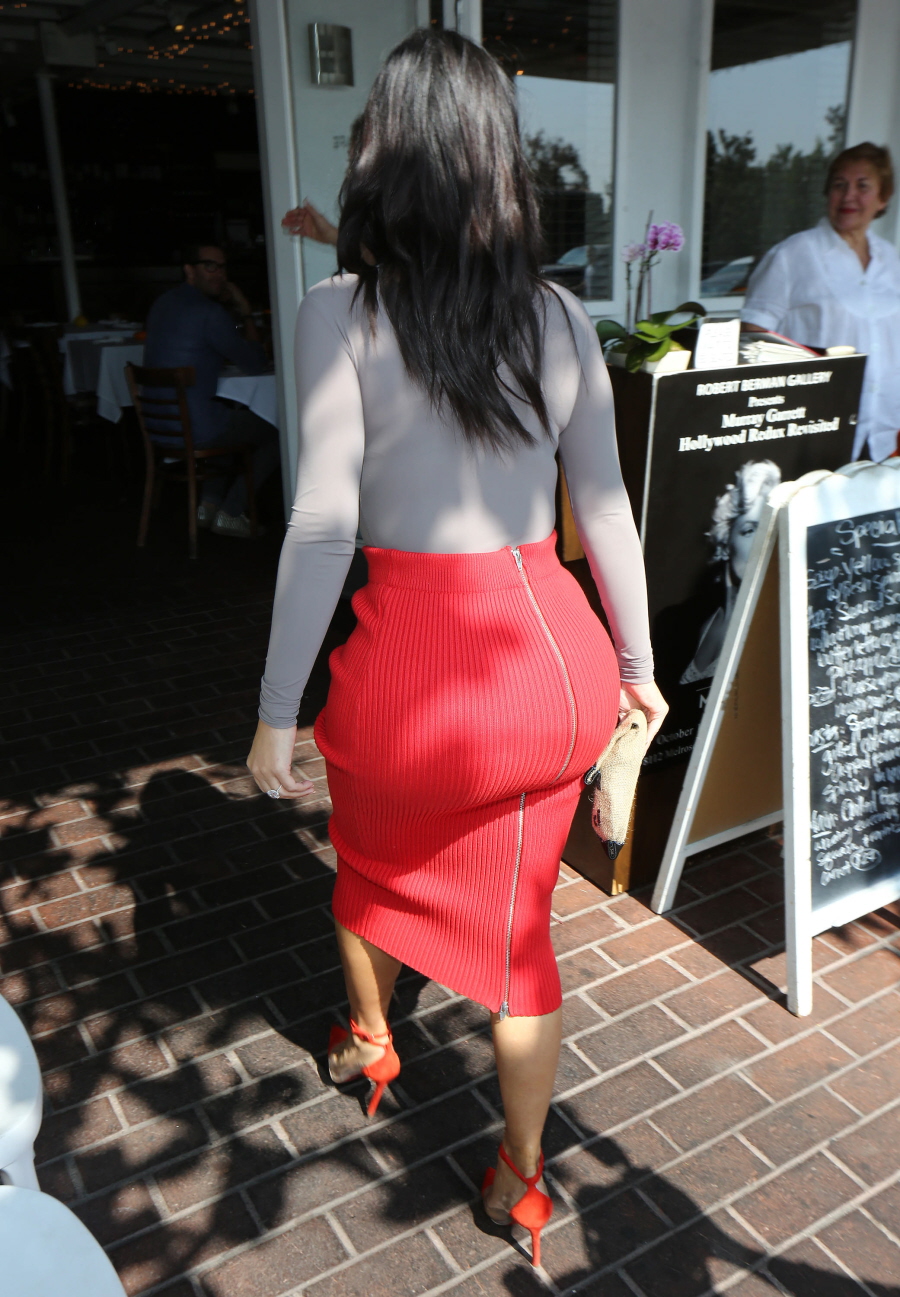 Photos courtesy of Fame/Flynet.