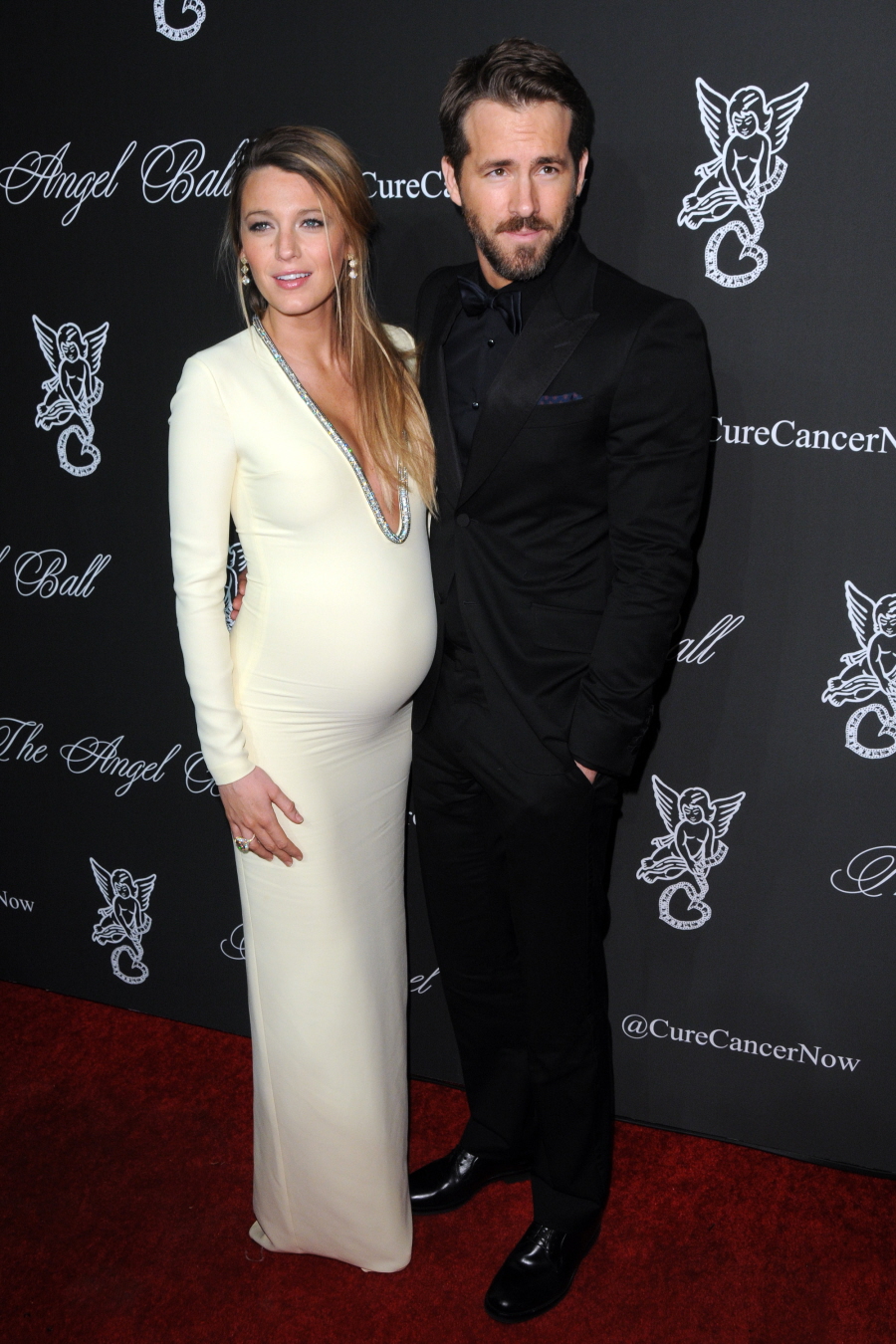 Here are some photos from last night's Angel Ball 2014 in NYC. The biggest stars of the red carpet? Blake Lively and Ryan Reynolds. This was their first red carpet as a couple since Blake announced her pregnancy. They wore his-and-hers Gucci for the evening – Ryan wore a traditional Gucci tuxedo while Blake wore a Gucci Cruise gown, which I'm assuming was made just for her and her growing baby bump. I actually love the way Blake looks here – the plunging neckline on her gown could have ended up really trashy (and there are some questionable angles, for sure), but overall… she just looks sexy to me. She looks happy and fertile and sexy. Ryan's mom Tammy came with them too.
Also: over the weekend, Ryan was "joking" about the crazy names they could give their baby – go here to read. I think Blake and Ryan will probably go bland-to-hipster with the baby name. Like, Saffron Violette or Phinneus Asher. The name will be WASPy.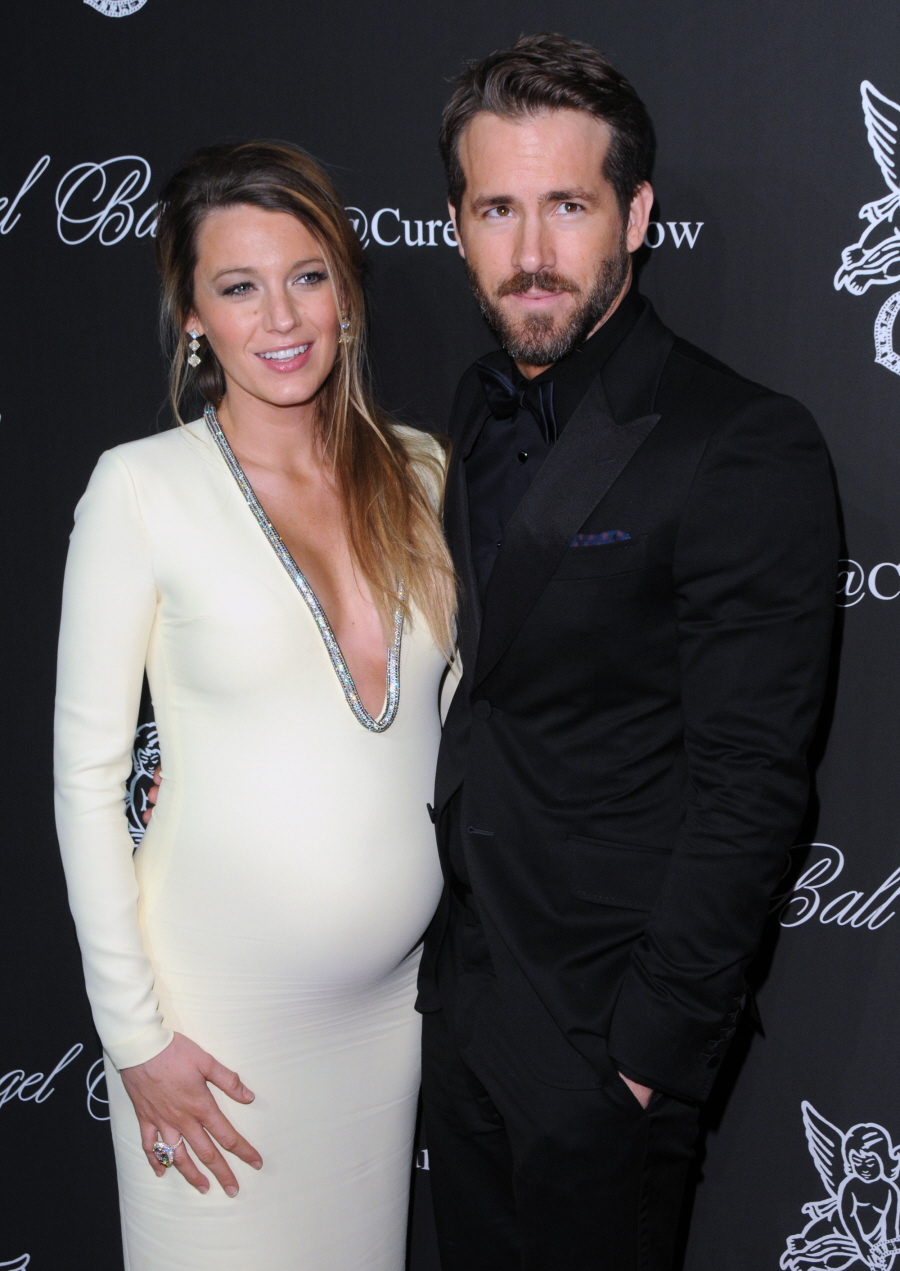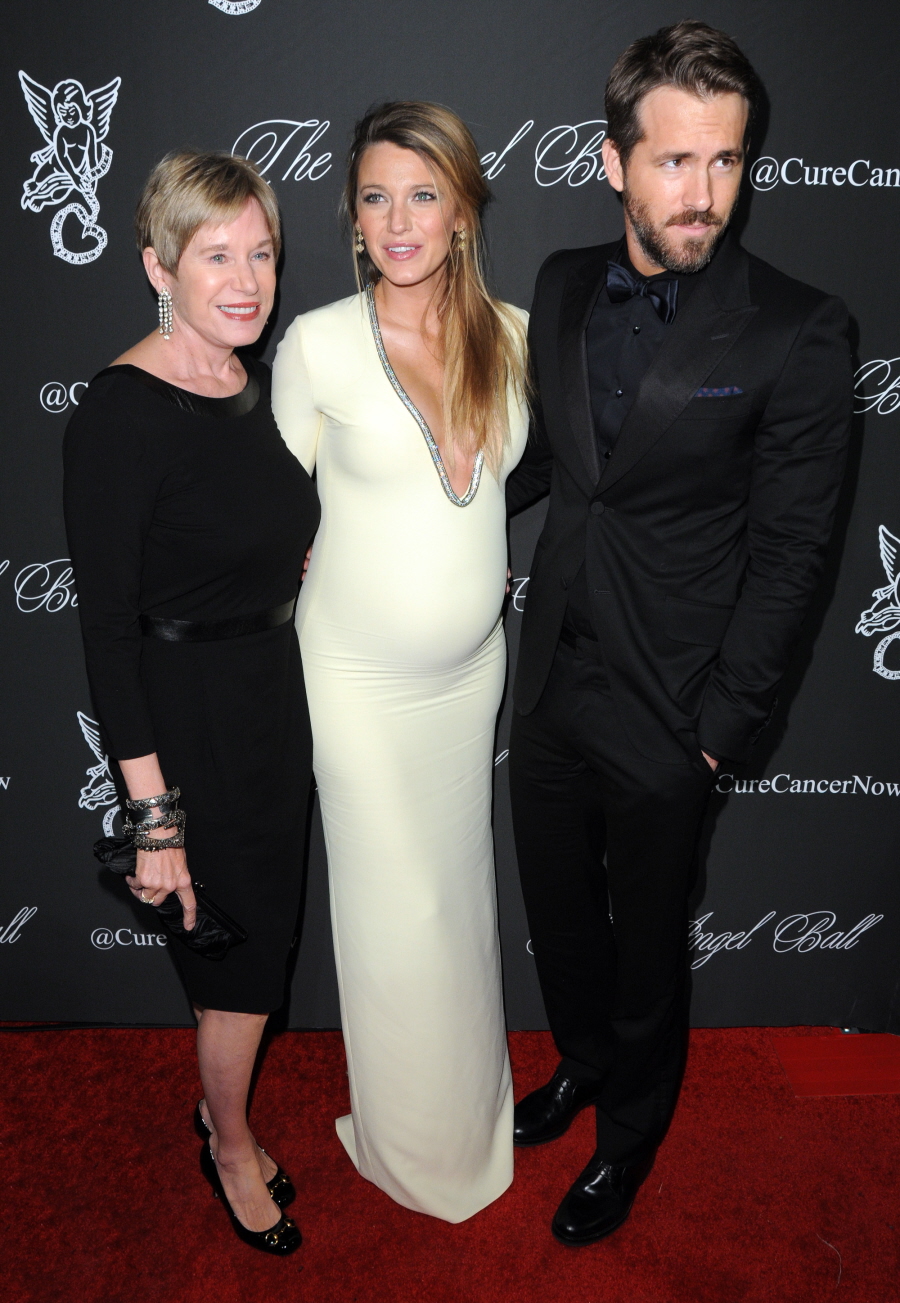 More photos from the same event. Here's Kris Jenner wearing too much makeup and a sparkly muumuu.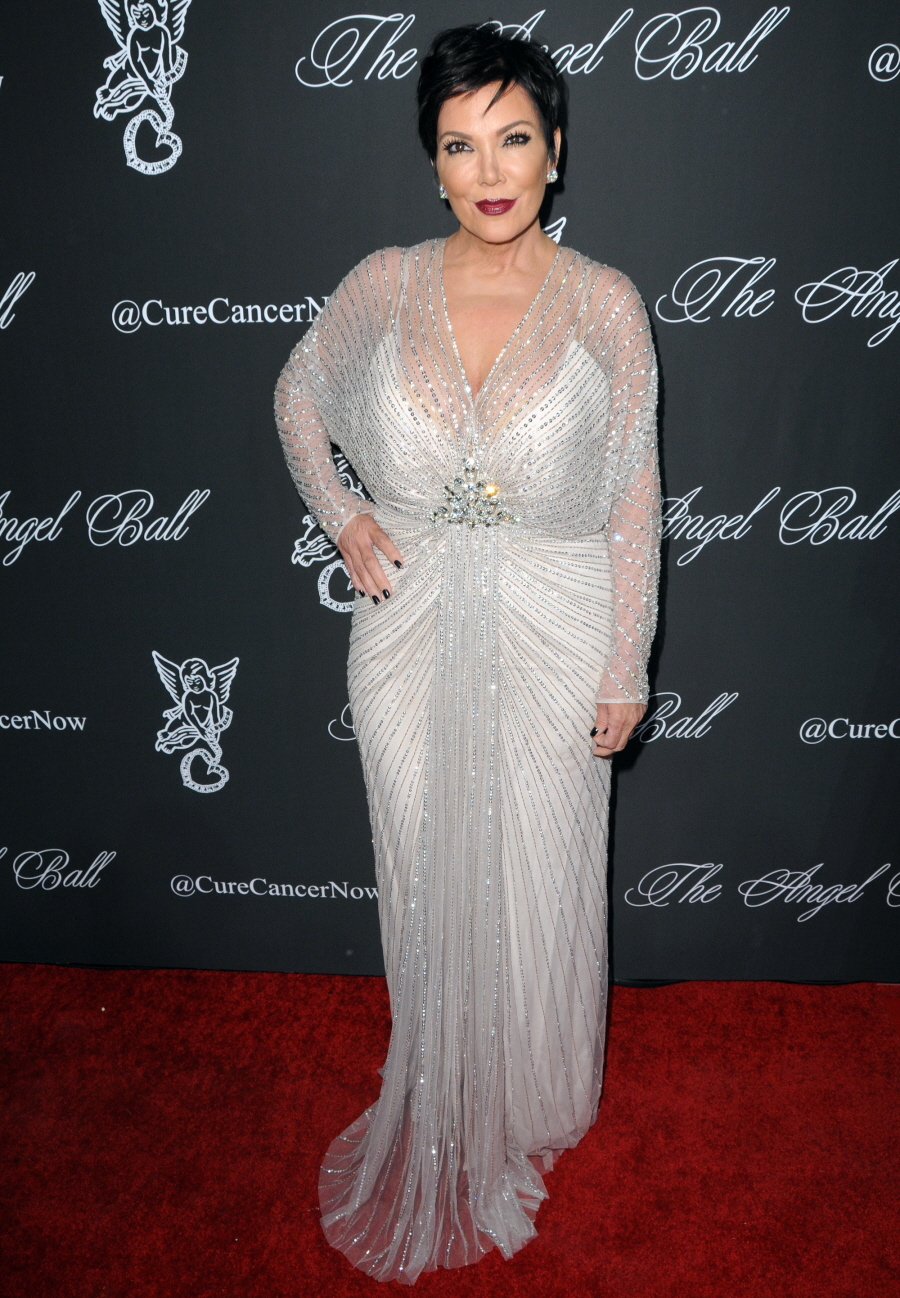 Sofia Vergara in a very strange gown – she usually goes for this kind of silhouette but not this kind of pattern. I'm not sure what to think.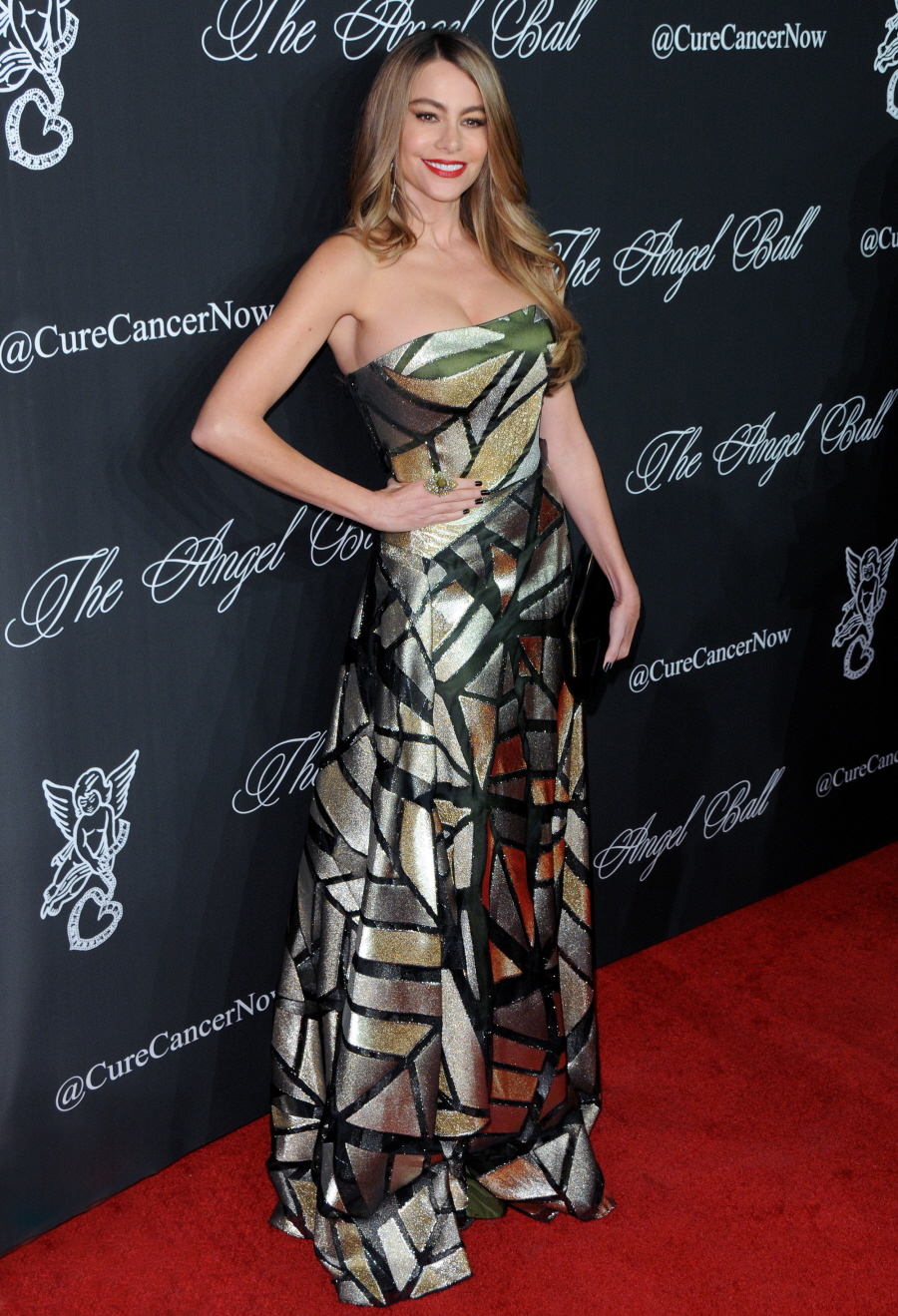 Paris Hilton looking especially wonk-eyed.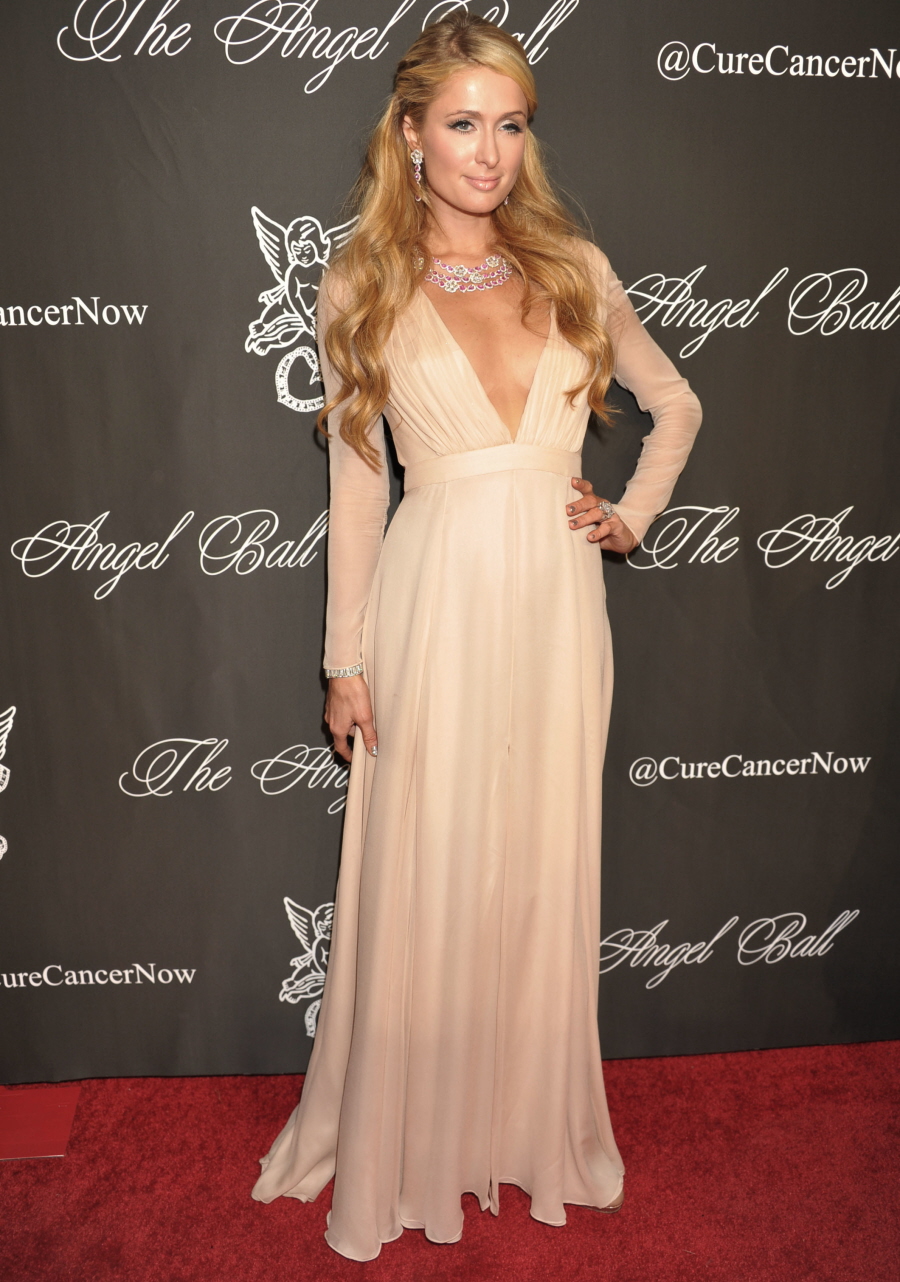 And finally, Alicia Keys and Swizz Beatz. She's knocked up too, but no one has paid that much attention to her second pregnancy.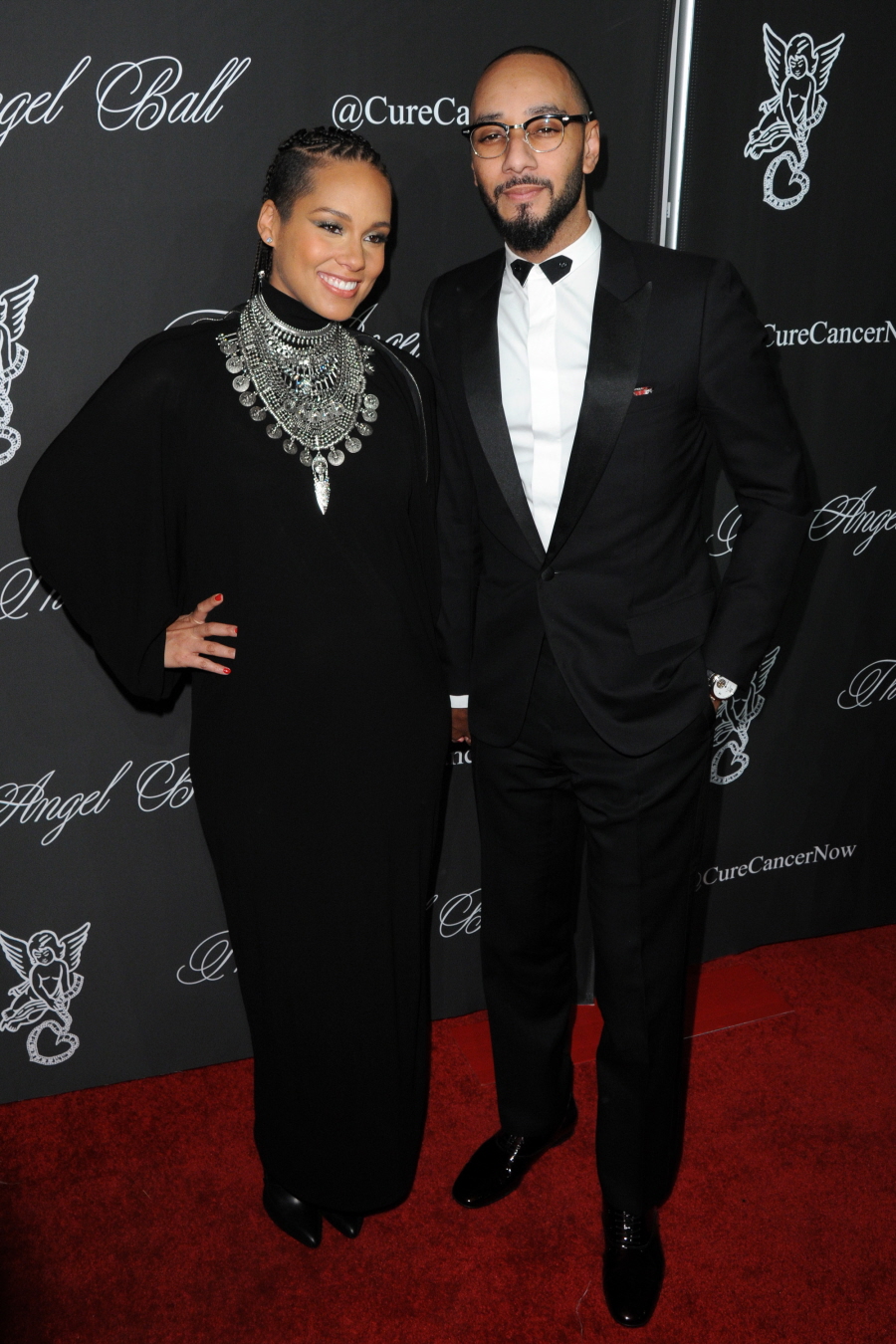 Photos courtesy of WENN.