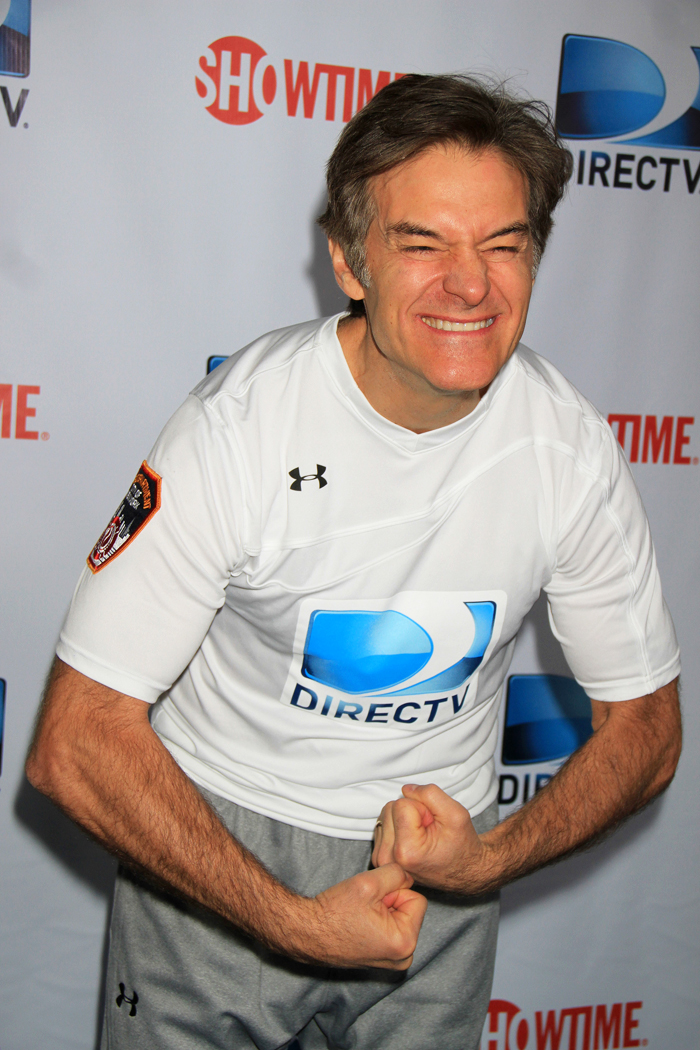 In June, I talked about how Dr. Oz was "scolded" by the Senate for promoting falsely advertised diet products. He got in trouble for his enthusiastic promotion of products like red palm oil, brown seaweed, and raspberry ketones. When he's not talking about his second-favorite topic (poop), Oz constantly pushes these various products as miracle fat burners. After he was reprimanded, Oz said he was "accountable for his role." He did not refuse to stop talking about supplements altogether because this would be "a disservice to the viewer." Translation: Dr. Oz knows that his audience enjoys the "hope" of miracle diet products, and he's not about to lose his viewers. Daddy wants to get paid, you know?
Well, here's some more bad news for Oz. The FTC reports a failed study on one of Oz's favorite no-diet/no-exercise products, green coffee extract. They summarize the findings of a placebo-controlled study, which concluded that research claims on this product could not be verified. The makers of this product, Applied Food Sciences, Inc. (which made a killing from "Dr. Oz effect"), will pay a $3.5 million settlement for false advertising:
A Texas-based company, Applied Food Sciences, Inc. (AFS), has settled Federal Trade Commission charges that it used the results of a flawed study to make baseless weight-loss claims about its green coffee extract to retailers, who repeated those claims in marketing finished products to consumers.

The FTC complaint alleges the study was so hopelessly flawed that no reliable conclusions could be drawn from it. The flawed study, which purported to show that the product causes "substantial weight and fat loss," was later touted on The Dr. Oz Show.

The FTC's settlement with Applied Food Sciences, Inc. (AFS), which sells a green coffee ingredient used in dietary supplements and foods, requires the company to pay $3.5 million, and to have scientific substantiation for any future weight-loss claims it makes, including at least two adequate and well-controlled human clinical tests.

"Applied Food Sciences knew or should have known that this botched study didn't prove anything," said Jessica Rich, Director of the FTC's Bureau of Consumer Protection. "In publicizing the results, it helped fuel the green coffee phenomenon."

According to the FTC's complaint, in 2010, Austin, Texas-based AFS paid researchers in India to conduct a clinical trial on overweight adults to test whether Green Coffee Antioxidant (GCA), a dietary supplement containing green coffee extract, reduced body weight and body fat.

The FTC charges that the study's lead investigator repeatedly altered the weights and other key measurements of the subjects, changed the length of the trial, and misstated which subjects were taking the placebo or GCA during the trial. When the lead investigator was unable to get the study published, the FTC says that AFS hired researchers Joe Vinson and Bryan Burnham at the University of Scranton to rewrite it. Despite receiving conflicting data, Vinson, Burnham, and AFS never verified the authenticity of the information used in the study, according to the complaint.

Despite the study's flaws, AFS used it to falsely claim that GCA caused consumers to lose 17.7 pounds, 10.5 percent of body weight, and 16 percent of body fat with or without diet and exercise, in 22 weeks, the complaint alleges.

Although AFS played no part in featuring its study on The Dr. Oz Show, it took advantage of the publicity afterwards by issuing a press release highlighting the show. The release claimed that study subjects lost weight "without diet or exercise," even though subjects in the study were instructed to restrict their diet and increase their exercise, the FTC contends.
[From FTC.gov]
So there you have it. Green coffee bean extract does not help anyone lose weight, and I suspect that Oz's other endorsements would also fail FTC scrutiny. CBS points out that Oz will probably suffer no direct consequence after this botched study unless "there was proof that Oz knew the data was fraudulent." So Oz will skate. Maybe he'll lose some viewers as a result, but this won't hurt his pocketbook unless advertisers get angry. Oz needs to tweak his show's focus soon. How long can he continue to sell false promises on his show, and how long before he promotes a product that turns out to be dangerous?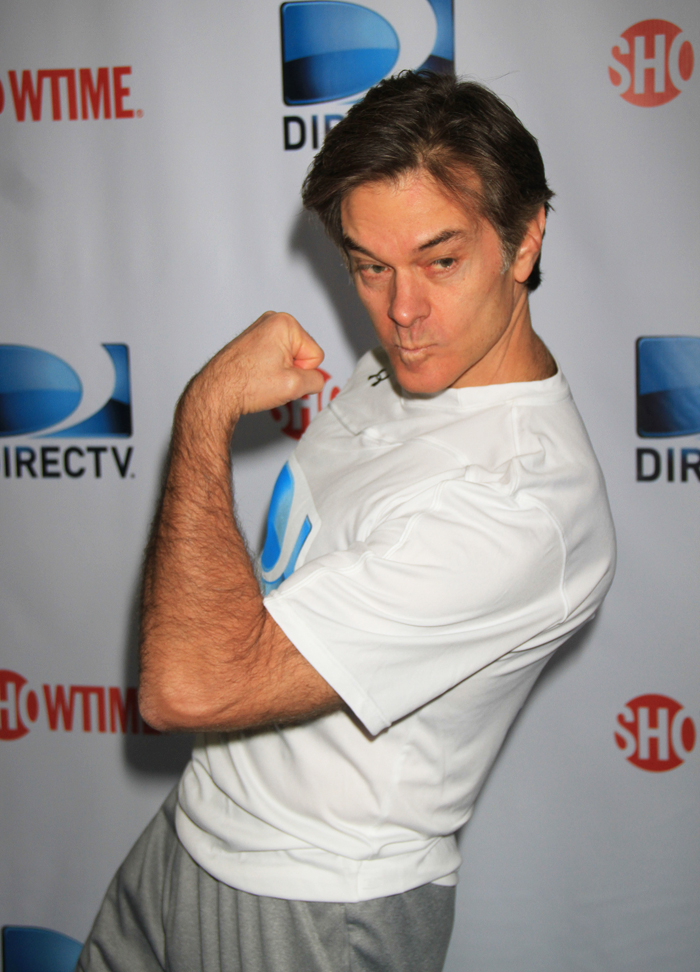 Photos courtesy of WENN