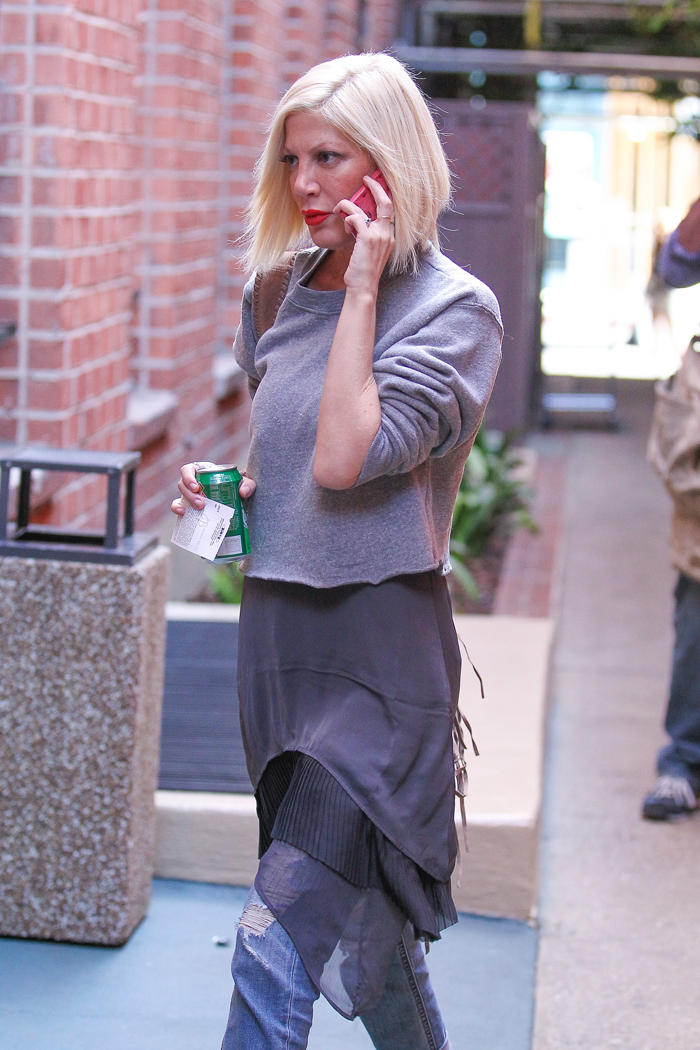 Tori Spelling had another medical emergency a few days ago. She was hospitalized at Cedars Sinai for pneumonia-like symptoms. The Mail said doctors suspected Enterovirus. TMZ went further and added that Tori was under an Ebola-like quarantine. I didn't cover the story because I was afraid of saying something not-so-nice. Tori may actually be very ill, but you can bet she let the tv cameras film the whole ordeal.
The new season of True Tori rages forth. We last spoke of Tori having lunch with Dean McDermott's ex, Mary Jo Eustace. The encounter only made Tori look like a flailing floozy compared to the composed, civilized Mary Jo. I wondered why Mary Jo would appear on the show. Radar reveals that she was paid $10,000 for her trouble. That's funny. Tori's only making $50,000 for the whole season, and Dean's making nothing.
The latest promo for the show features Tori bragging about how she and Dean slept together the first night they met (on the set of a Lifetime movie). Tori previously said she instantly wanted to marry Dean: "Like a million blocks of hearts first fell on me." The main problem is that Dean was married and adopting a child with Mary Jo. Tori was married too, but whatever. She describes their initial lovemaking as the best thing ever. They weren't just hitting it. They were in looove.
In this video, Tori says "It wasn't like, 'oh, just get your rocks off, have sex with someone just to have sex,' you know? It was a conscious decision, like, fell head over heels for you." Sure it was. Here's Tori's latest heartfelt speech:
She's so full of it. Tori thinks Dean cheated on her because it's "karma." No. Dean cheated because Dean is a cheater. Tori is also a cheater. That's the only truth of this whole dumb show. I don't even know if Dean really cheated on Tori, but Tori filmed herself looking at a photo of Emily Goodhand. Tori was upset because she didn't think Emily was attractive. Then Tori whined about finances before bragging about the 16-day sexfest she and Dean enjoyed this summer. I bet they filmed that too. God, this is so gross.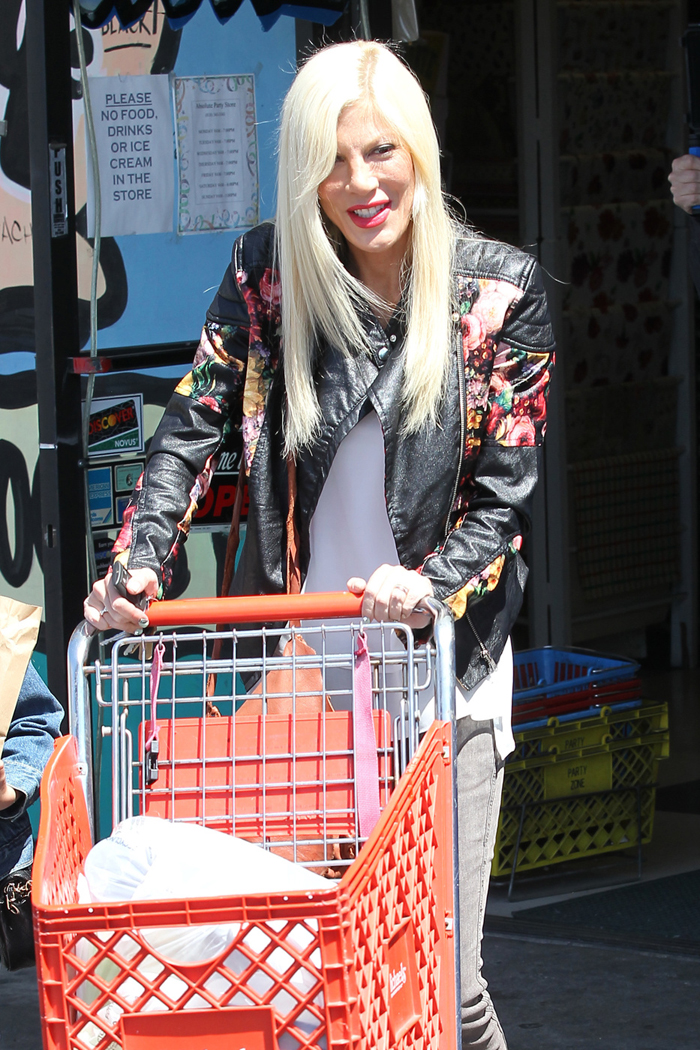 Photos courtesy of Pacific Coast News & WENN