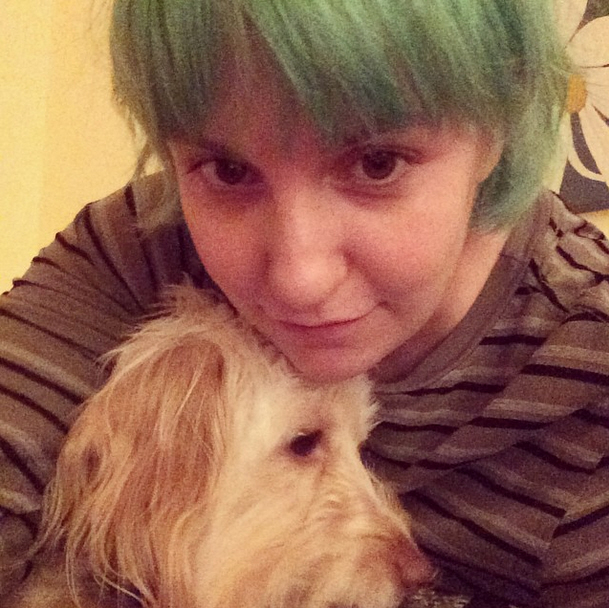 Just before this year's Emmys, Lena Dunham made a dramatic hair change. And it was awful!! Lena went from a completely normal brown shade (her natural hair color) to a platinum blonde. To make matters worse, she also got a bowl cut. The whole thing was just… hideous. I kept waiting for Lena to realize that she made a terrible mistake and at the very least, dye her hair back to brown. But no. Instead, Lena has now dyed her hair green. I knew girls who did that… when they were 14 years old. And it was the 1990s. For a 28 year old woman, it just seems like she's clinging to that twee girlishness that doesn't really work.
Lena is still in the midst of her book tour to promote Not That Kind of Girl. She was in Brooklyn (obviously) a few nights ago when the topic of character likability came up. I actually liked her a little bit here:
Why are bad guys on TV okay while "bad" girls are not? Last night at the Brooklyn Academy of Music, as part of Unbound: A Literary Series With BAM and Greenlight Bookstore, Lena Dunham briefly talked about how annoying it is to keep having to address the double standard.

"We get so many questions about the likability of our characters," Dunham said. "But it's such a weird question to be getting in a world where our favorite television characters are Tony Soprano, Dexter, and Walter White. People are like, 'He did the drugs for his family!' and then they're like, 'and that girl was mean to her friend, and she should get the death penalty.' It sometimes feels a little bit like we're stuck in The Twilight Zone when every time Jemima and I or whatever go out and do a panel, they're like, 'How do you feel about playing such bad girls?'"
She has a point – men (or male characters) don't have to worry about being likeable. They can have agency, make bad decisions, commit crimes and treat people horribly and still be beloved. We judge female characters by a different yard stick. That being said, I enjoy this argument more when it's Mindy Kaling talking about the changes and compromises she's had to make to run her own show and she's dealing with daily notes from the suits about her character's "likability." I've actually watched Girls, and the problem isn't that the characters are unlikeable, it's that they're uninteresting. It's that they're boring, self-involved narcissists existing in an echo chamber of hipster white privilege and that's not very watchable.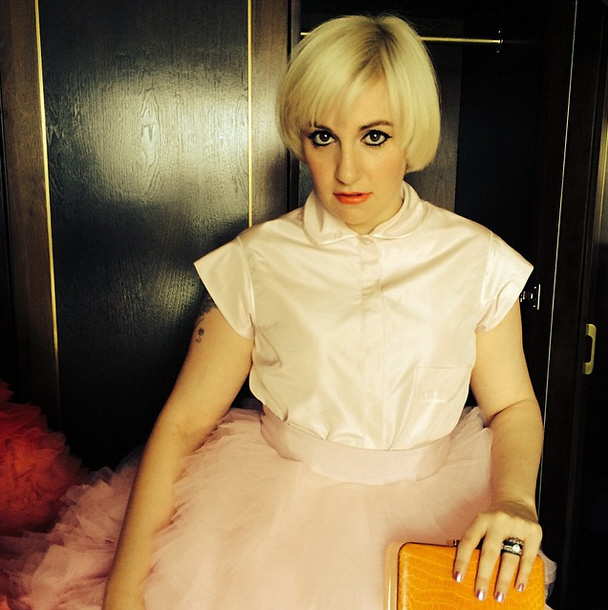 Photos courtesy of Instagram, WENN.