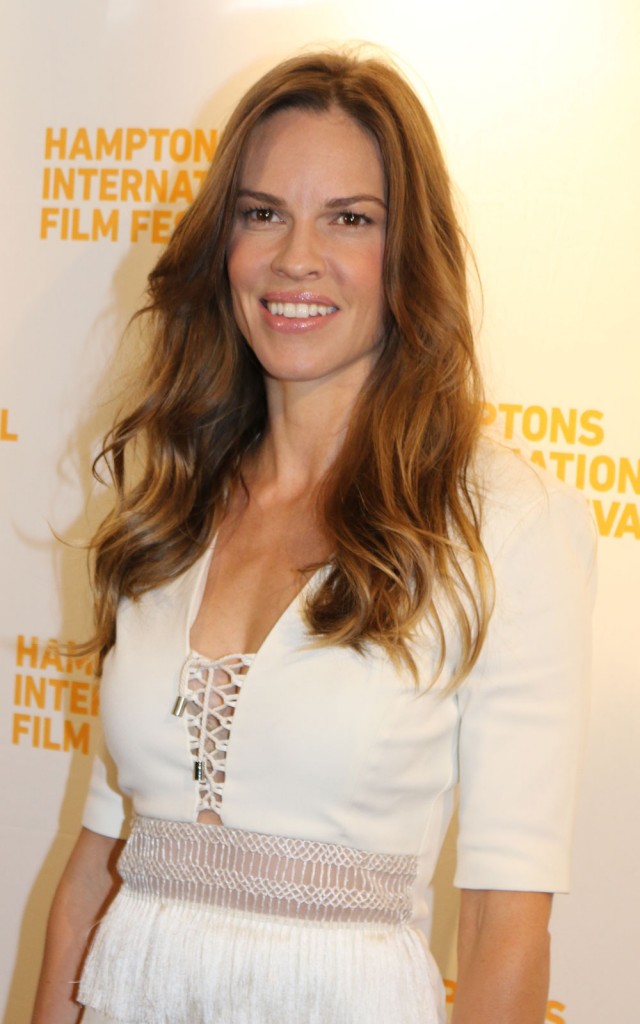 It seems like Hilary Swank has been everywhere lately after a long hiatus. All of these pictures are from this month. Hilary is co-starring in You're Not You with Emmy Rossum and Josh Duhamel. It was out October 10th in limited release. She plays a concert pianist who gets ALS and is cared for by Rossum's manic pixie dream girl character. (The trailer is here.) The film may do modestly when it hits VOD.
Hilary is an animal lover with a and she often brings her dog, a Beagle Terrier mix named Kai, with her when she travels. She's shown here with Kai a LAX on October 20th. I love that little derpy face of his! She's also an animal philanthropist. She has a charity which connects at risk youth with shelter pets. On Thanksgiving she's going to co-host and produce a "Dog-A-Thon" urging animal lovers to adopt pets. Miranda Lambert is cohosting and the special will also feature Scarlett Johansson, Fergie, Josh Duhamel, Kesha, Kristen Bell, LeAnn Rimes and Betty White.
What's more is that Hilary often pays people's vet bills for them – anonymously, when they can't afford to pay.
Hilary Swank… has made a habit of secretly paying veterinary bills for cash-strapped pet owners. "A number of vets around LA have Hilary on speed dial," says a source, revealing that the Oscar winner will anonymously pick up the tab if someone can't afford treatment for their injured critters. "She's spent hundreds of thousands of dollars paying vet bills. She literally saves lives weekly, without seeking any credit!"

Hilary has made it her mission to help all creatures big and small, founding The Hilaroo Foundation, which brings together at-risk youth and abandoned animals. And this Thanksgiving, the actress is set to produce and cohost The Great American Dog-A-Thon, a two hour dog rescue special, on Fox. "She truly believes that every pet deserves a chance and will do anything in her power to save their lives."
[From Star Magazine, print edition, November 3, 2014]
That makes my cold heart melt. What a nice thing to do! I hope, though, that the vets give people who can't afford to pay a discount and don't just call up Hilary asking her to foot the entire bill. There should be some sort of sliding scale fee. Vet bills can be astronomically high, and they can vary wildly based on where you live and which vet you choose. It's really not fair that some people can't afford to save their pets and it's the animals that suffer. Good for Hilary for doing this. I really love this story.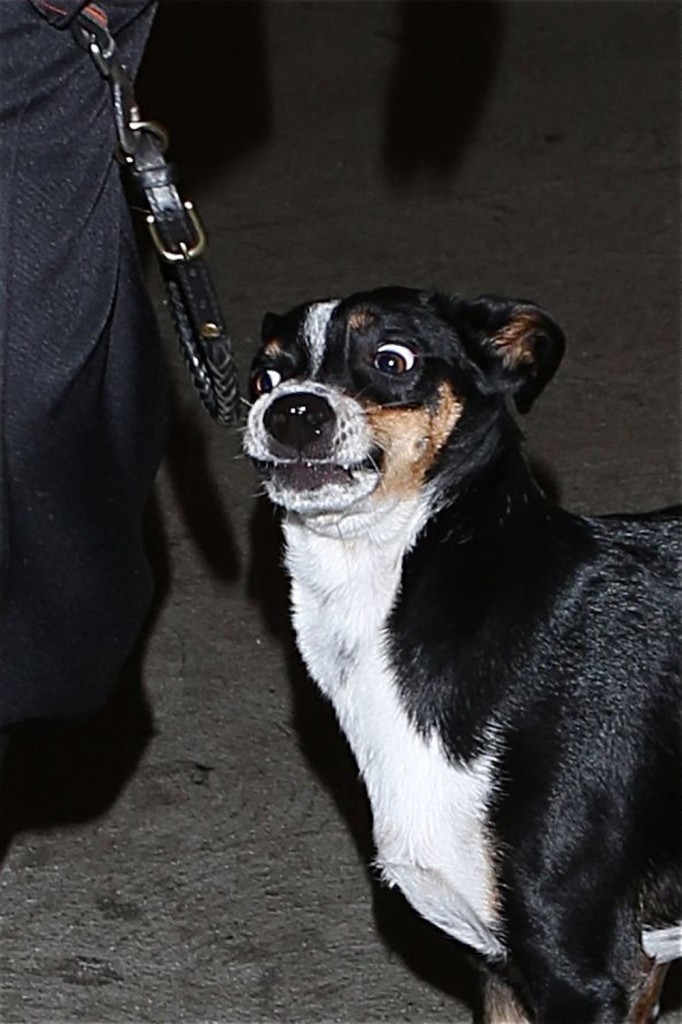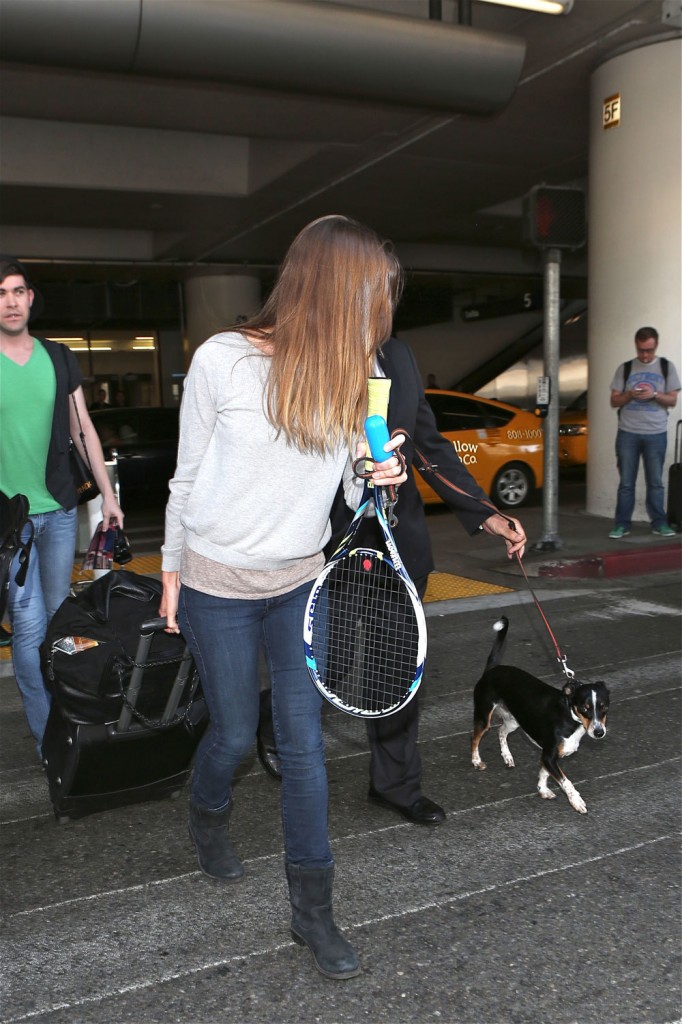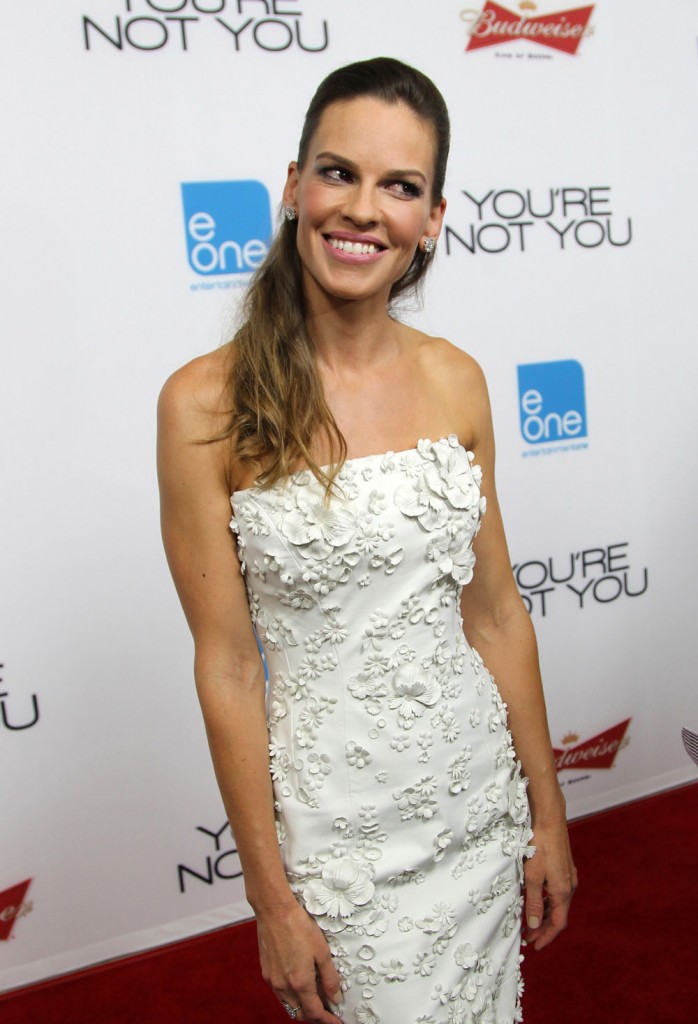 Photo credit: WENN.com