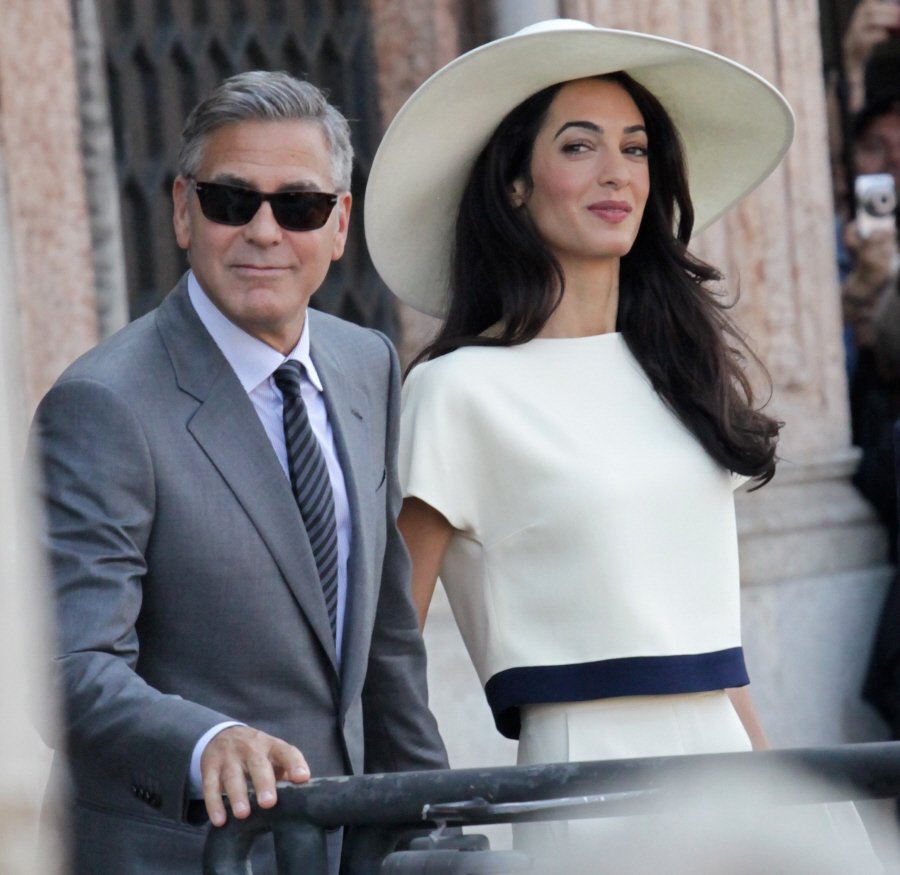 For the past week, George Clooney has been separated from his bride by thousands of miles. He was in Canada working on reshoots for Tomorrowland and then he was photographed in LA, wearing a tequila t-shirt and visiting a chiropractor. Of course, Amal and George Clooney are adults with competing careers and schedules, so it's not a code-red emergency that they've been apart for more than a week during the first month of their marriage. I tend to think this was the arrangement all along – Amal makes George look more serious and he gives her a bigger international profile. As it turns out, George might be headed back to England this weekend though. UK gossips claim that George and Amal are going to host a "second wedding celebration" in Buckinghamshire.
They had one of the most lavish weddings of the year but the Clooneys are set to have one more party to celebrate their marriage. And it may well be this weekend at the Danesfield House Hotel & Spa in Marlow, Buckinghamshire, as it has reportedly being exclusively booked by Amal's parents this weekend.

A big white marquee has been erected near the house set in 65 acres of private land, just six miles away from the Grade II listed building George and his lawyer wife have allegedly bought as their new home. The marital home is believed to be Aberlash House, a 17th-century estate that was listed on Sotheby's International Realty in June last year for £7.5 million according to the Wall Street Journal.

Before the couple tied the knot in Venice last month, MailOnline learned that the couple were planning a party to celebrate their nuptials at Danesfield House, near where Amal grew up. The source said the couple were holding the huge bash at the end of October for family and friends, including those who were not at the London civil ceremony or the lavish Italian bash.

Danesfield House boasts an exclusive Hotel hire package which gives entire access to the luxury guest rooms, ideal for social celebrations of up to 200 guests. The manicured gardens overlook the River Thames and it's located just 40 minutes from West London. MailOnline contacted Danesfield House for confirmation about the party but were told 'they are unable to discuss the event this weekend.'

George is currently in Malibu, and was seen on Wednesday stepping out in a T-shirt emblazoned with the logo for his Tequila company while out in Malibu.
The Express says that George and Amal will be hosting about 90 people at the Danesfield House and that Brad Pitt and Angelina Jolie were invited. HMMMM. A source describes the second wedding celebration as "the worst kept secret in Marlow." I wonder if the paparazzi will camp out around the venue and we'll get another spectacular series of photo-ops and costume changes. Stay tuned!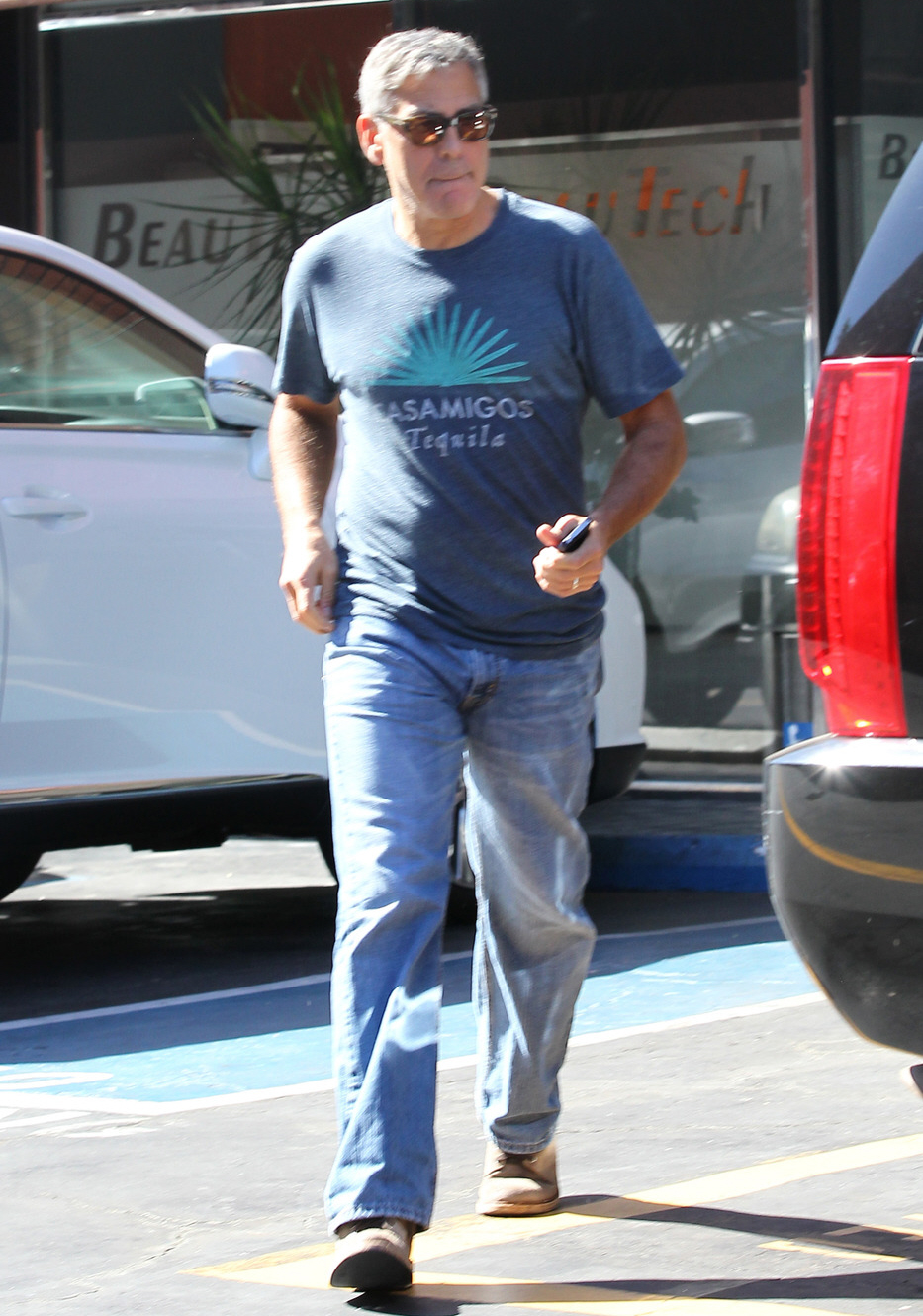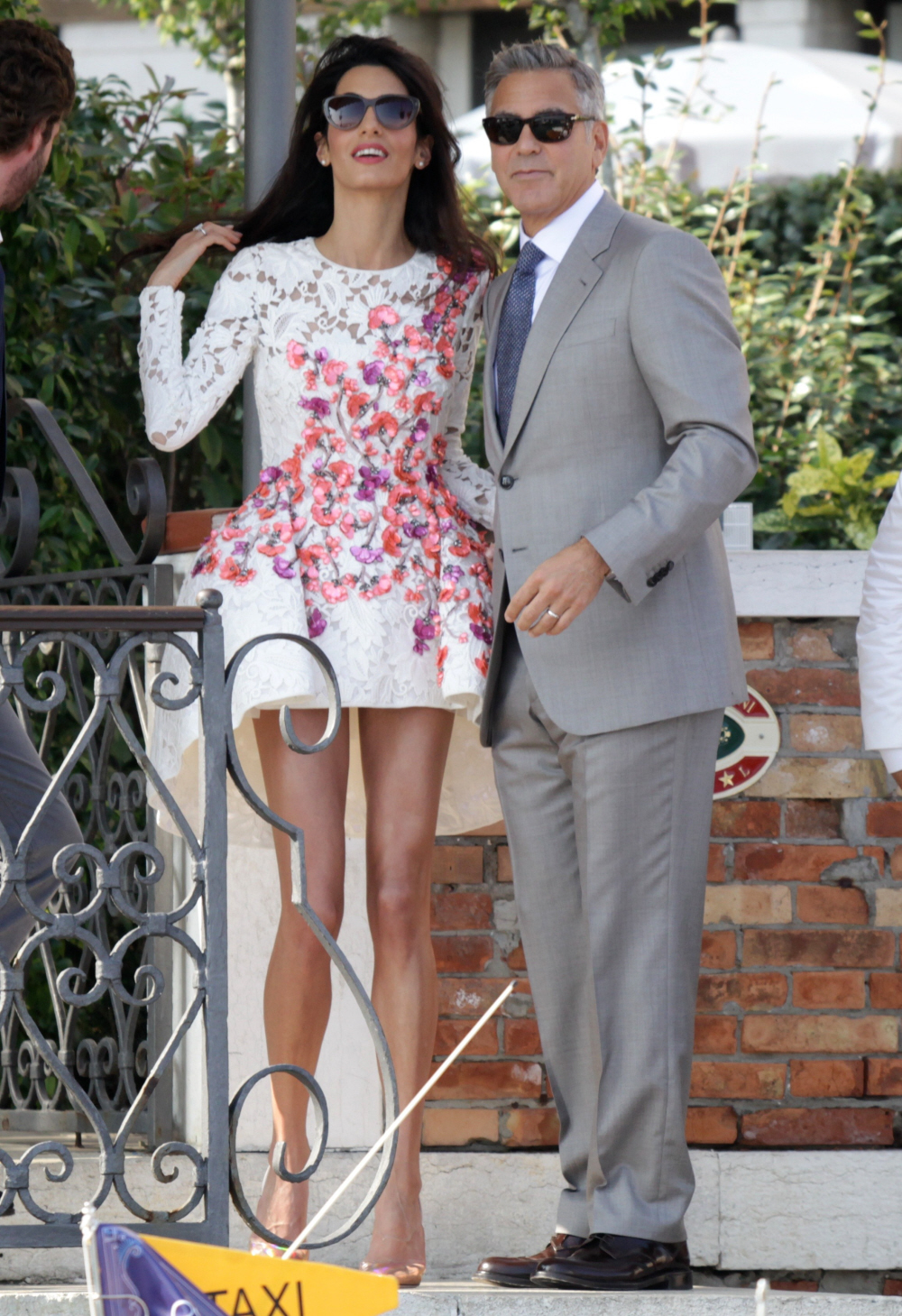 Photos courtesy of Pacific Coast News, WENN.