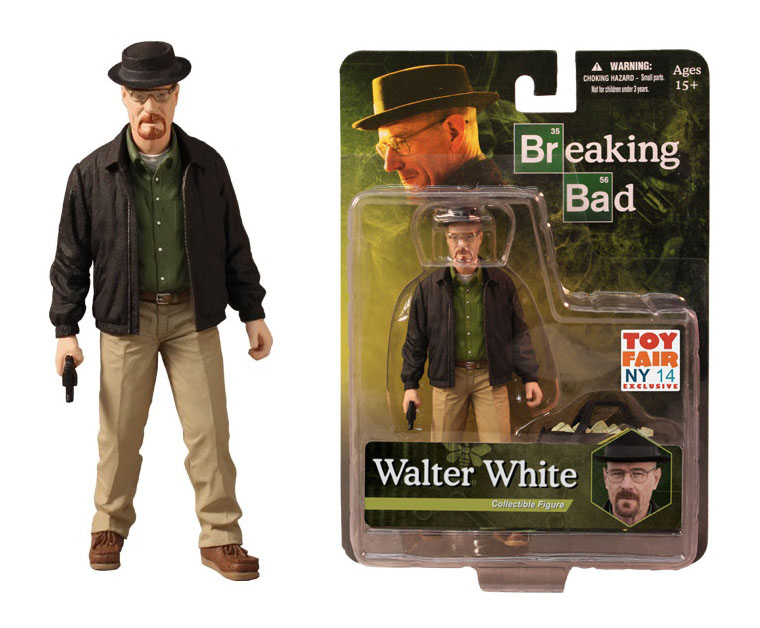 For about 5 minutes, Toys R Us had some Breaking Bad action figures of Walt and Jesse et. al with hazmat suits and accessories like little baggies of blue meth. I was just about to buy them as a Christmas present for an adult BB lover. They look very detailed and would make great gifts. Then, some random person who goes by "Florida Mom" started a Change.org petition calling for the removal of the characters. The petition read, in part, "[Selling] a Breaking Bad doll, complete with a detachable sack of cash and a bag of meth, alongside children's toys is a dangerous deviation from… family-friendly values."
Seriously, you live in Florida and you think an action figure of a fictional drug lord character is a bad influence on your kid? (#nodisrespecttofloridians) What about Walking Dead action figures? (Ooh they have zombie Merle!) Those have actual zombies and freaking guns. What about toy guns? There are so many other toys to complain about and these are marketed to adults, not children.
Anyway Toys 'R Us caved and pulled the action figures. Aaron Paul (Jesse Pinkman) took to twitter to point out the hypocrisy. Bryan Cranston (Walter White) was a bit more humorous about it. Here are some tweets from Aaron and Bryan:
Wait, so @ToysRUs pulled all of the Breaking Bad figures from their shelves and still sells Barbie? Hmmmm…I wonder what is more damaging?

— Aaron Paul (@aaronpaul_8) October 23, 2014
And what about all of the violent video games you sell @ToysRUs ? Do you still sell those? Florida mom really messed it up for everyone. — Aaron Paul (@aaronpaul_8) October 23, 2014
Here's the petition to sign to keep the toys on the shelves! Why can you sell guns and not Walt and Jesse? YeahBitch https://t.co/8iEFsLBCIn — Aaron Paul (@aaronpaul_8) October 24, 2014
Toys R Us puts Breaking Bad toys on 'indefinite sabbatical.' Word on the street is that they were sent to Belize. Nicely played Florida Mom.

— Bryan Cranston (@BryanCranston) October 22, 2014
Ooh Aaron referencing video games makes me remember one of my favorite Breaking Bad scenes. Spoilers if you're still waiting to watch this show. (Just watch it already.) One of my favorite scenes/episodes is when Jesse, Mike and Gus Fring annihilate their entire Mexican competition by poisoning them at a party. Jesse was depressed prior to this and was spending his time playing first person shooter video games. Then, when he was confronted with real gunmen he had lighting fast reflexes that mirrored the game. That's just a small example of the many clever and subtle plot twists in this show.
I digress, Toys 'R Us needs to start selling these action figures again because they will probably sell out and I need an easy gift idea. The petition that Aaron links calls for Toys 'R Us to continue selling collectible characters that are aimed at adults, and points out that these toys are in a separate section of the store and are not alongside toys for children. At the very least, they should sell them online. Nevermind, you can buy them on Amazon of course. Yeah bitch.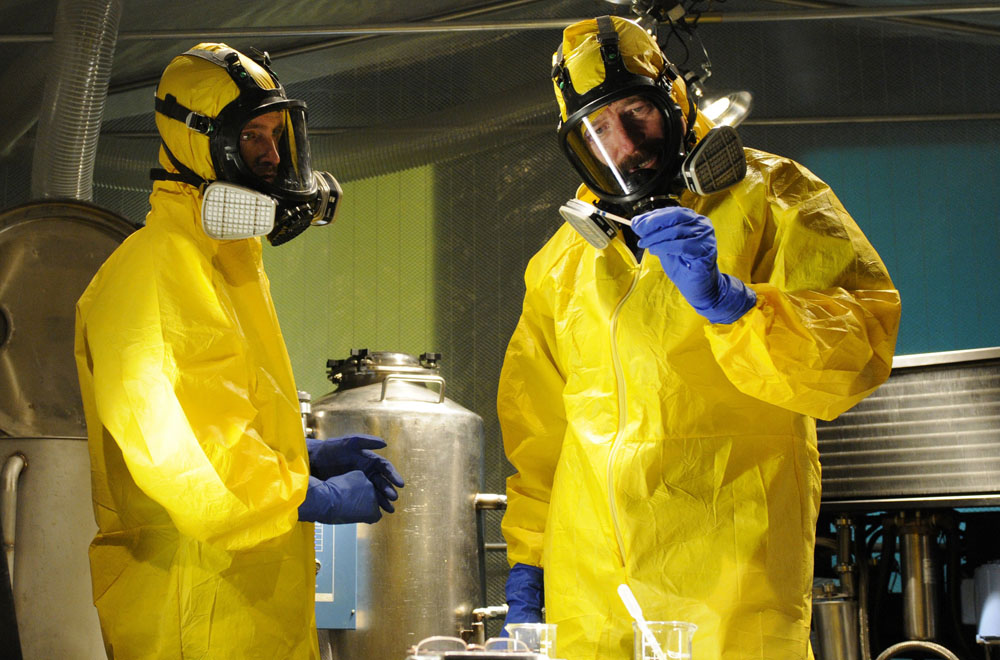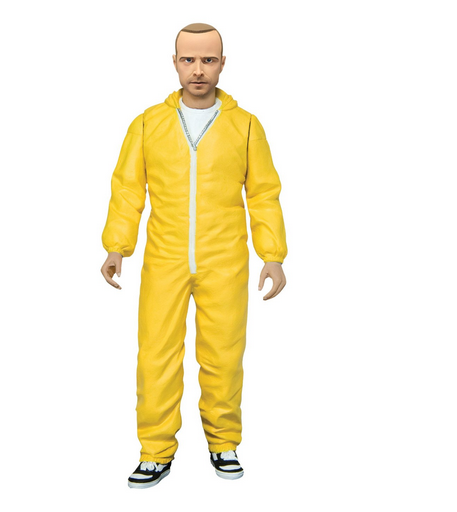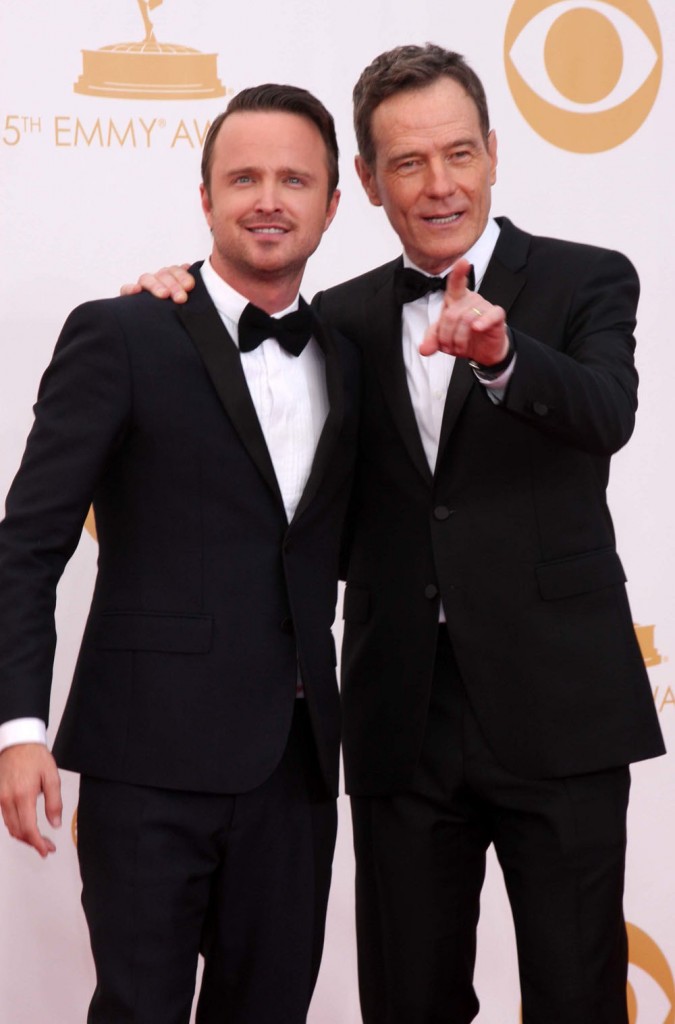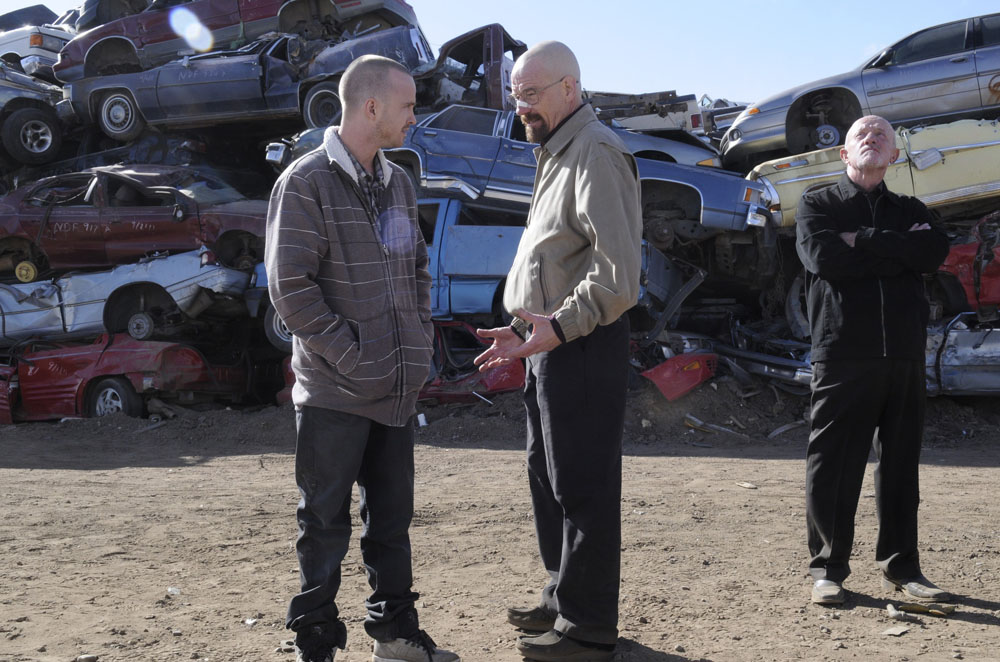 Photo credit: WENN.com