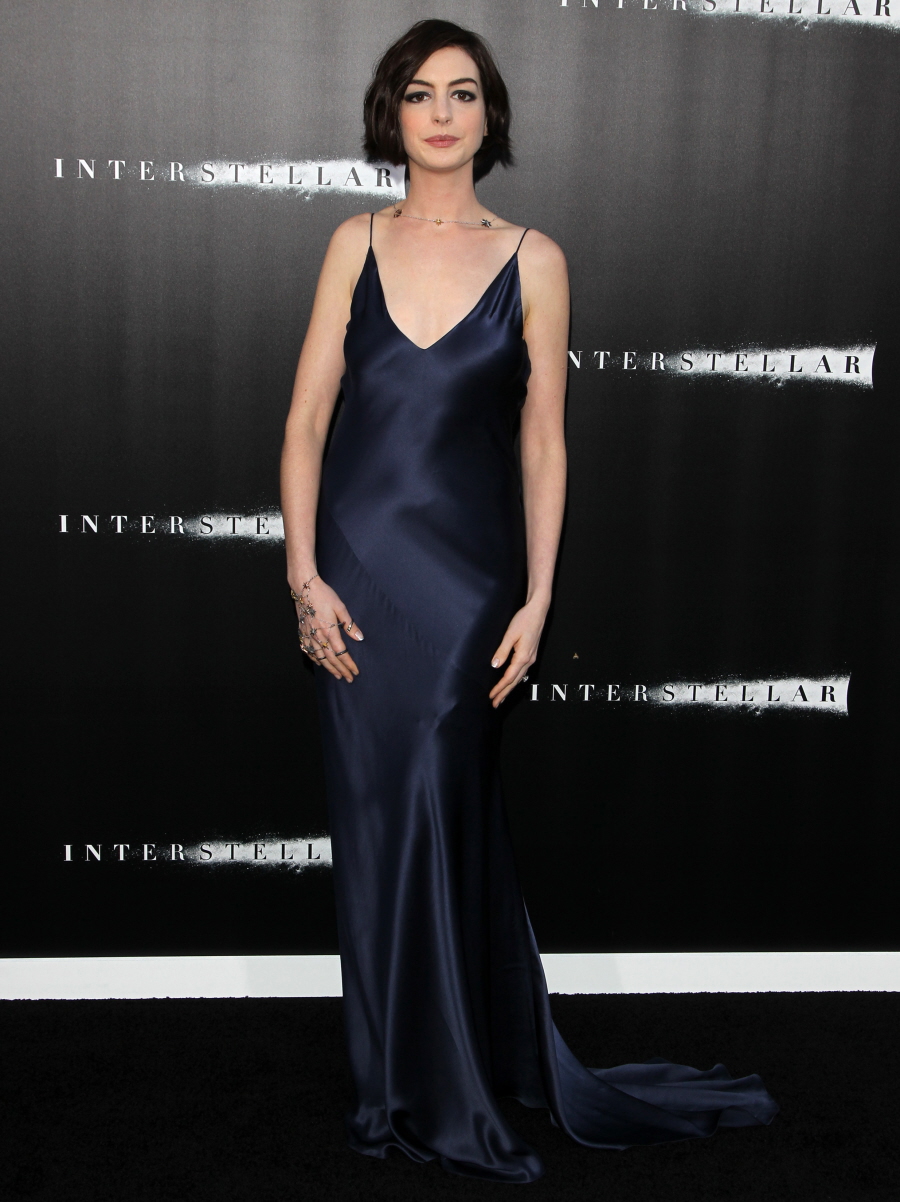 Here are some photos from last night's LA premiere of Interstellar. It had the feel of a big red carpet but there really weren't many fashion-y people there beyond the principal actors. So I'm just focusing on the stars. Let's start with Anne Hathaway, whose hair is really starting to look worlds better, right? She did the pixie-ish cut for too long after Les Mis. I'm really happy with her hair now – so much softer, so much better for her face. Annie's dress is Richard Nicholl – pretty color, but kind of snooze. Lots of girls wore satin slipdresses back in the 1990s and I'm okay with that look making a comeback. Annie's jewelry is James Banks Designs and she really wants it to be photographed. Um, doesn't Anne's husband design jewelry?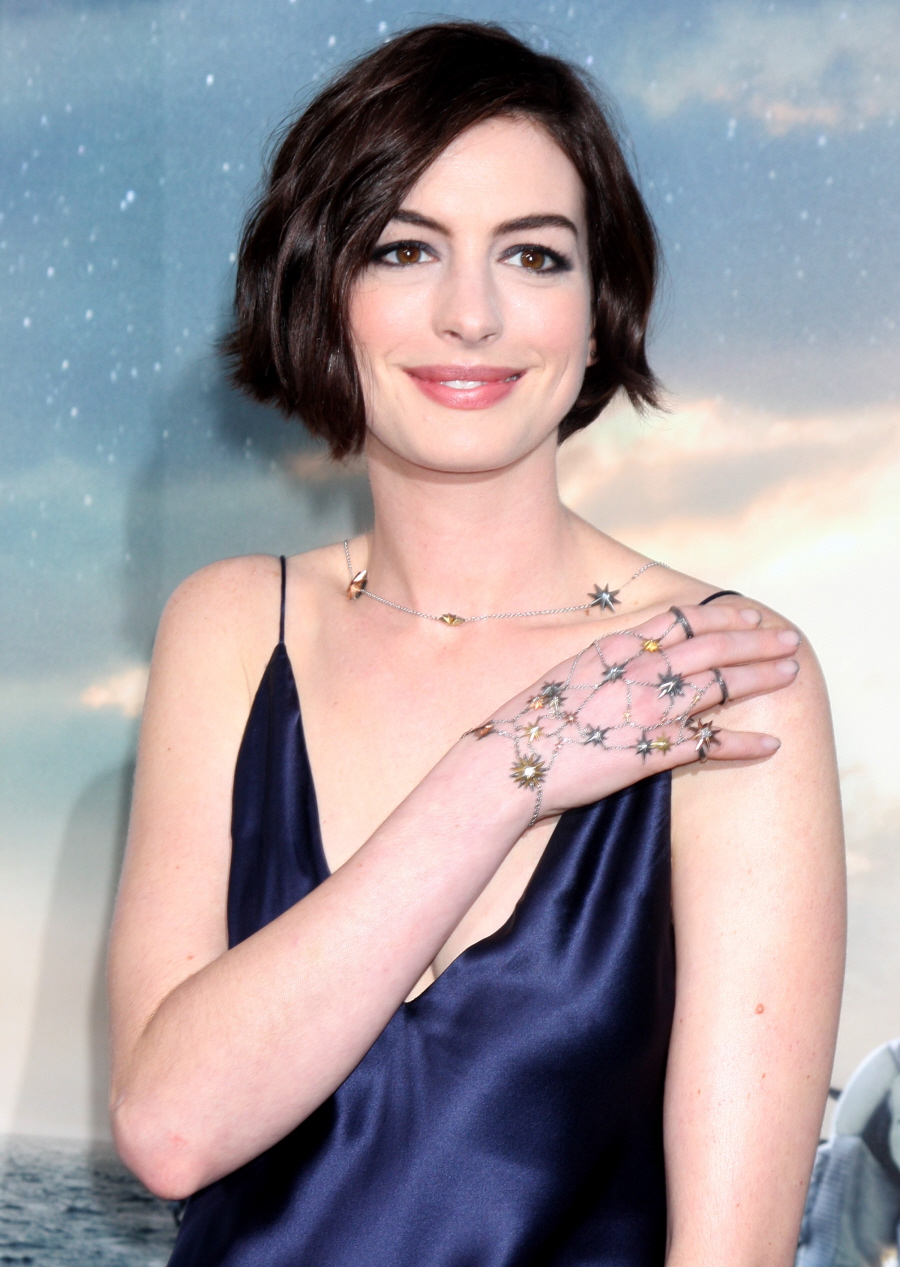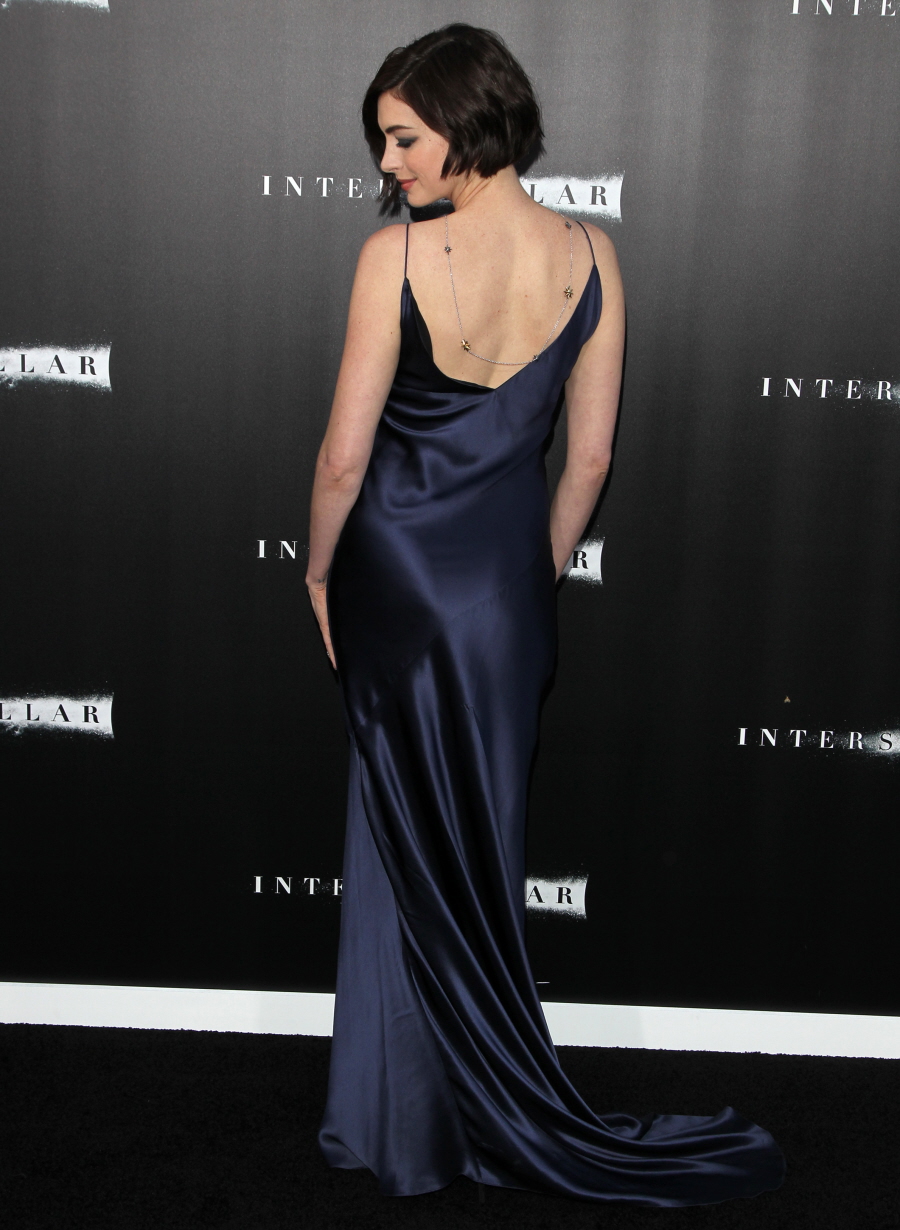 Here's Jessica Chastain in black Givenchy. I like her styling a lot more than I like the dress. Jessica does tend to have red carpet issues usually, but there's nothing awful here. The dress is a bit matronly from the front and "1980s music video girl" from the side with those lace panels.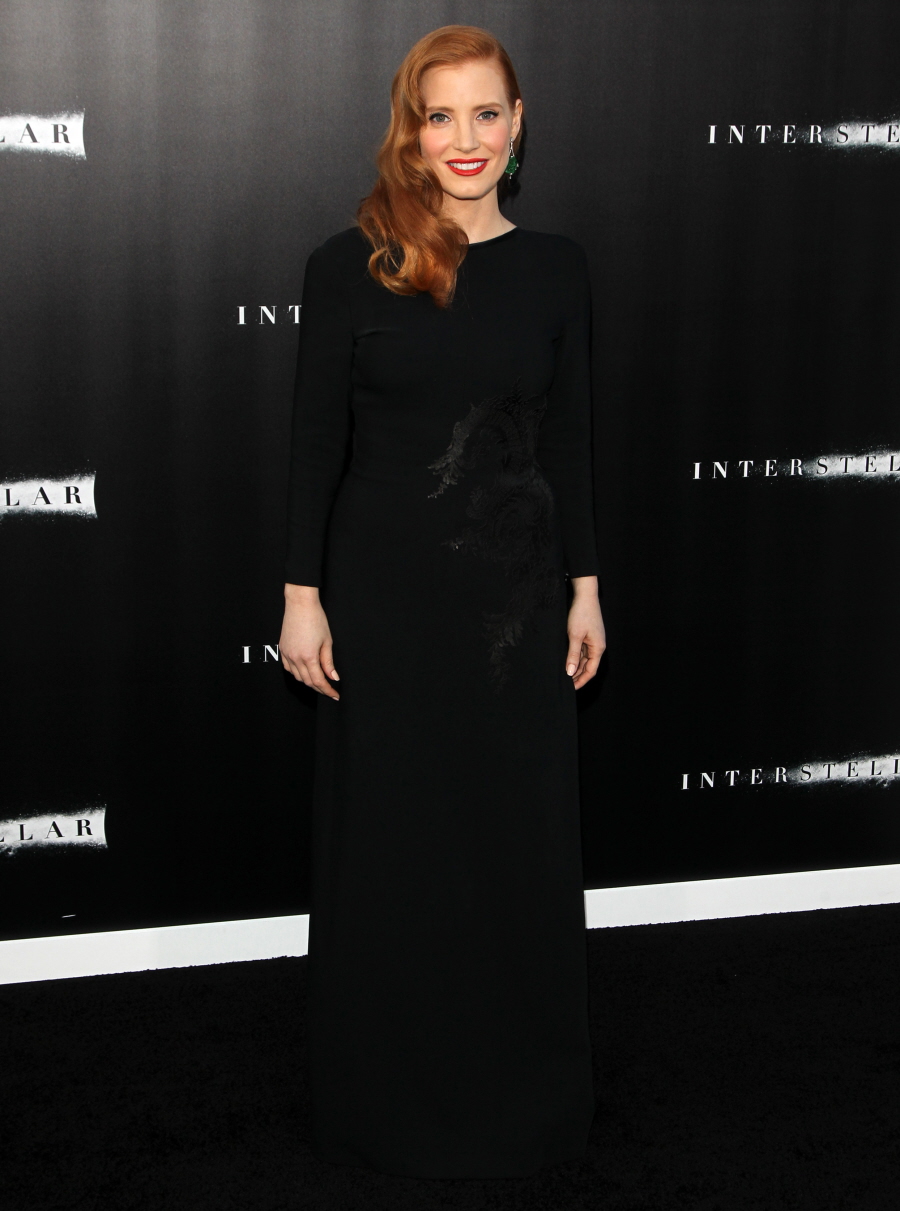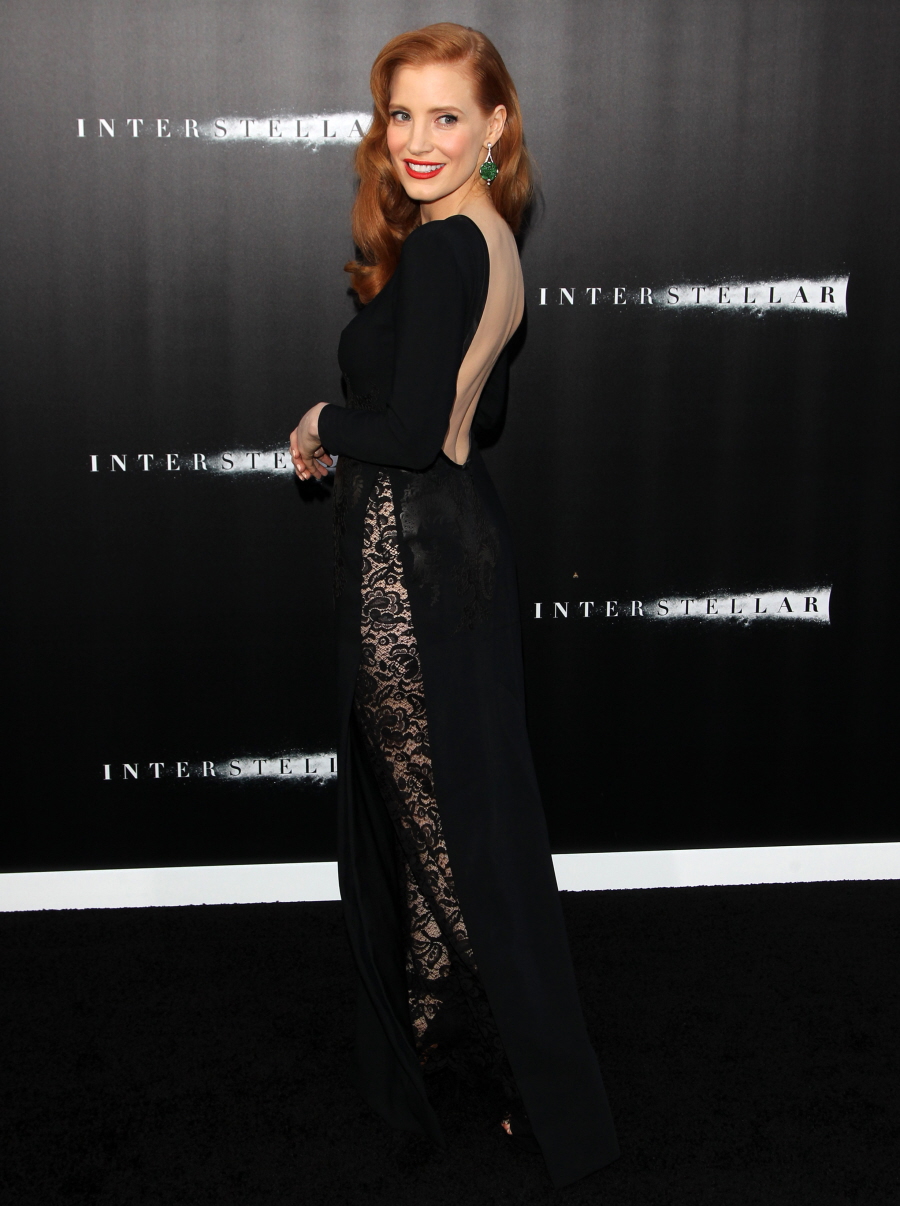 Here's Matthew McConaughey and Camila Alves. He's in Dolce & Gabbana and she's in Rubin Singer. Why does MM look so out of it these days? It's like he refuses to step on a red carpet without taking ten huge bong hits beforehand.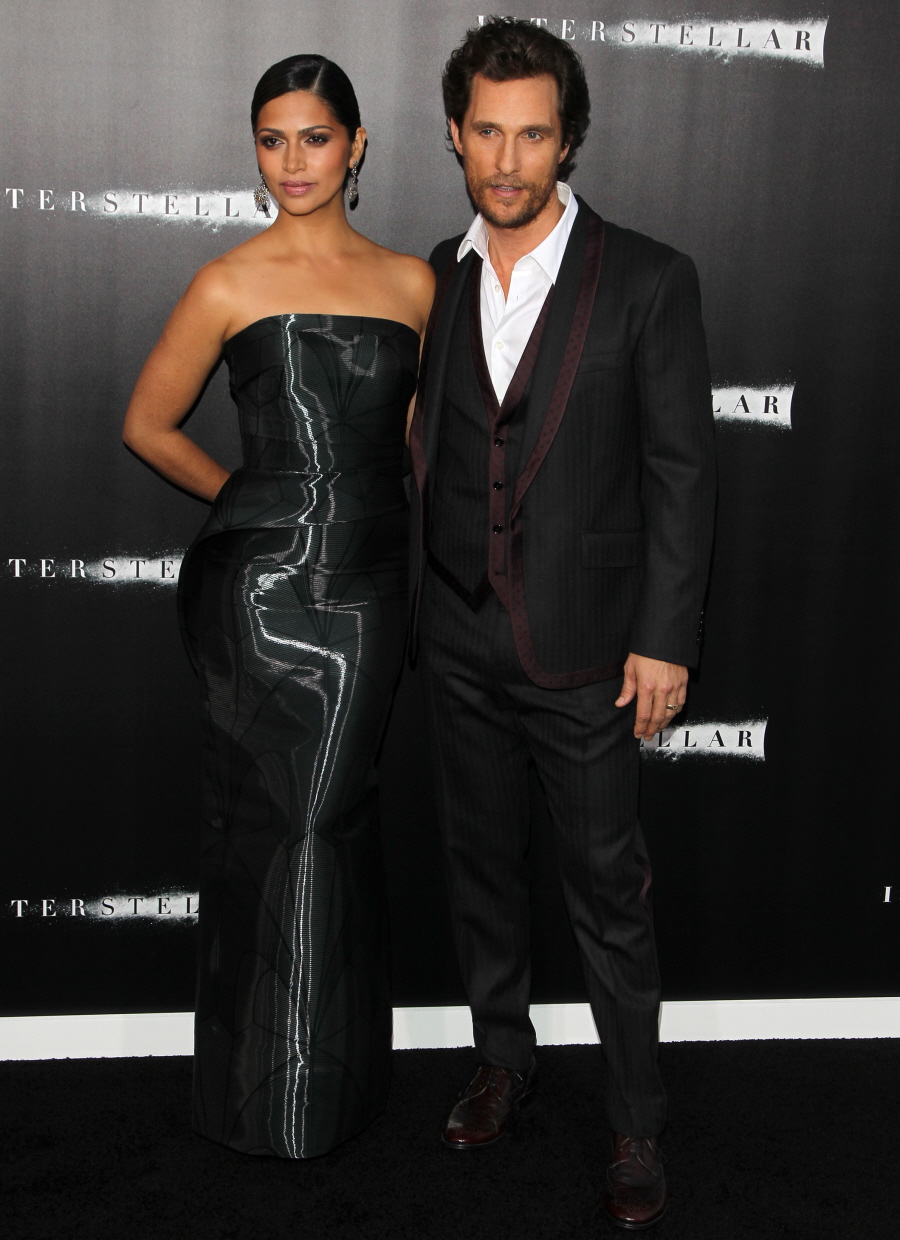 And finally, here's our boyfriend Wes Bentley, looking beautiful and healthy with his wife Jacqui Swedberg.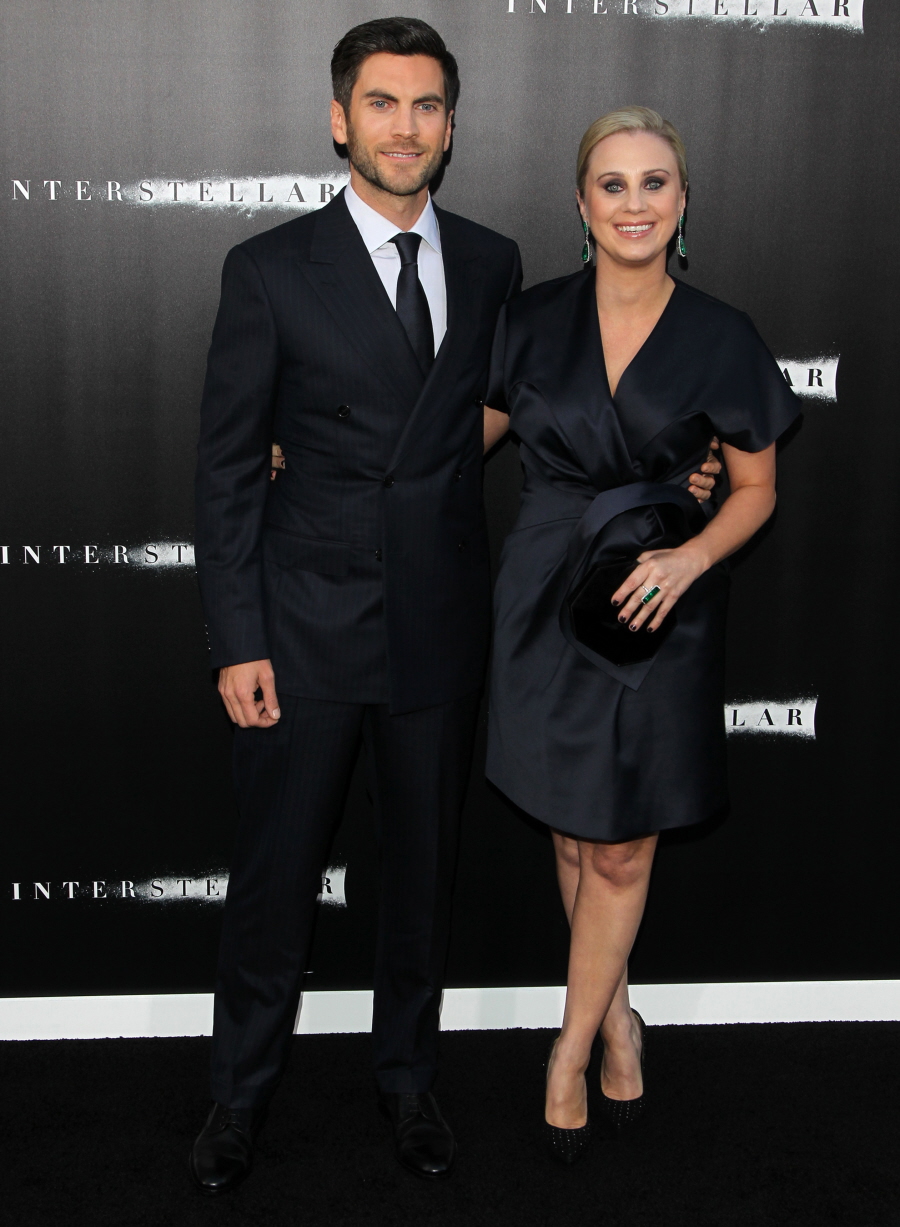 Photos courtesy of WENN.