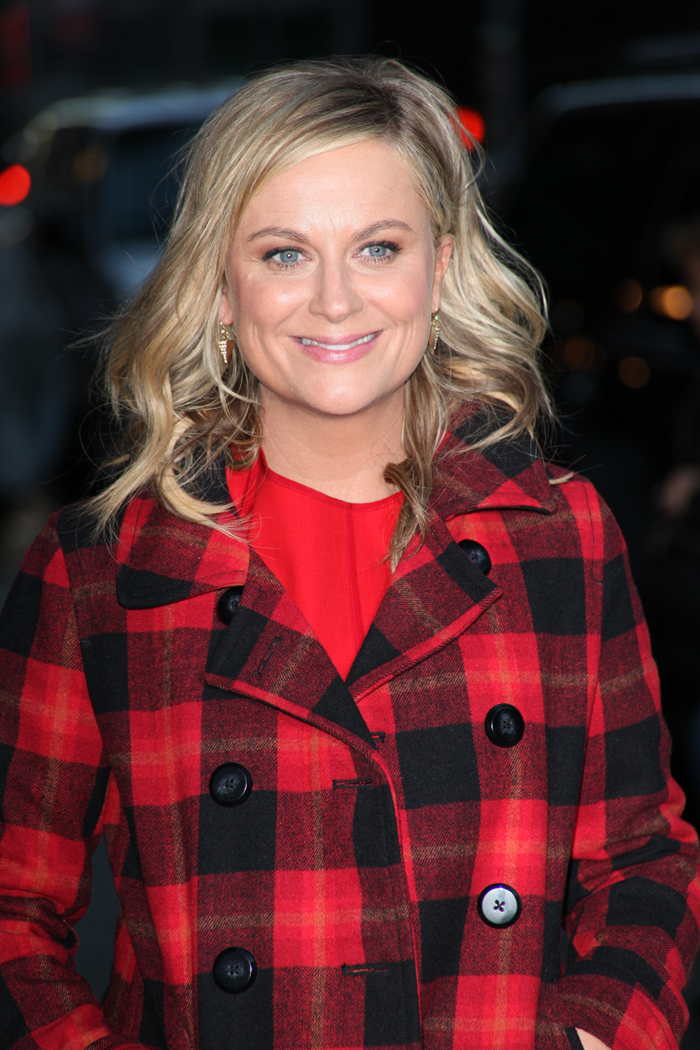 I hope you're not tired of Amy Poehler yet. She's been everywhere to promote her new Yes Please book. She's talked about divorce advice and aging. Amy visited David Letterman and wore this cute, red plaid coat. She told Dave how she wanted to set fire to the Parks & Rec set during the show's final episode. Amy also visited Howard Stern (via Popwatch) and admitted she went on a one-off date with Uncle Jesse John Stamos and "blew it." Amy says she didn't realize it was a romantic outing until it was too late. She then admitted to enjoying pr0n and apologized to her father. You can listen to that whole episode here.
What I'd like to talk about is Amy's visit to AOL Build where she talked about the celebrity feminism discussion. Amy's referring to the routine questions by journalists with nearly every starlet. Some have passed, but most have failed the inquiry. Here's what Amy has to say about this popular topic:
"This discussion — the media discussion of who is and isn't a feminist — is yet another example of the media attempting to divide us, to take us and split us apart, and our view among each other," said Poehler. "So it's like, 'She said she was, she said she wasn't, now she is, now she's not, she made her one.' It's just bullsh-t. It's yet another attempt to get us to talk shit about each other, for people to bait you into [responding to] 'What do you think about so and so?'"

First of all, it's none of my business what they they want to say or do — that's what feminism is. And also, what you believe or say at 20 is different at 40, is different at 60. I think as women, we need to continue to constantly celebrate what we have in common and share, and stop letting this society focus on how we're different. It's really frustrating. Yet again, the topic of feminism is another example of people cooping it, taking it out of our hands, and we have to kind of take it back.
[From AOL Build]
Amy previously covered Elle and told the magazine that she is a feminist. She says some actors and musicians avoid the term, which is to say, "I don't really believe in cars, but I drive one every day and I love that it gets me places and makes life so much easier and faster and I don't know what I would do without it." Amy gets it. She's also calling all of us out for our scrutiny of actresses and singers. Are we all guilty as charged? A lot of young women are afraid of the F-word. Discussing the term openly can only fix that fear and confusion.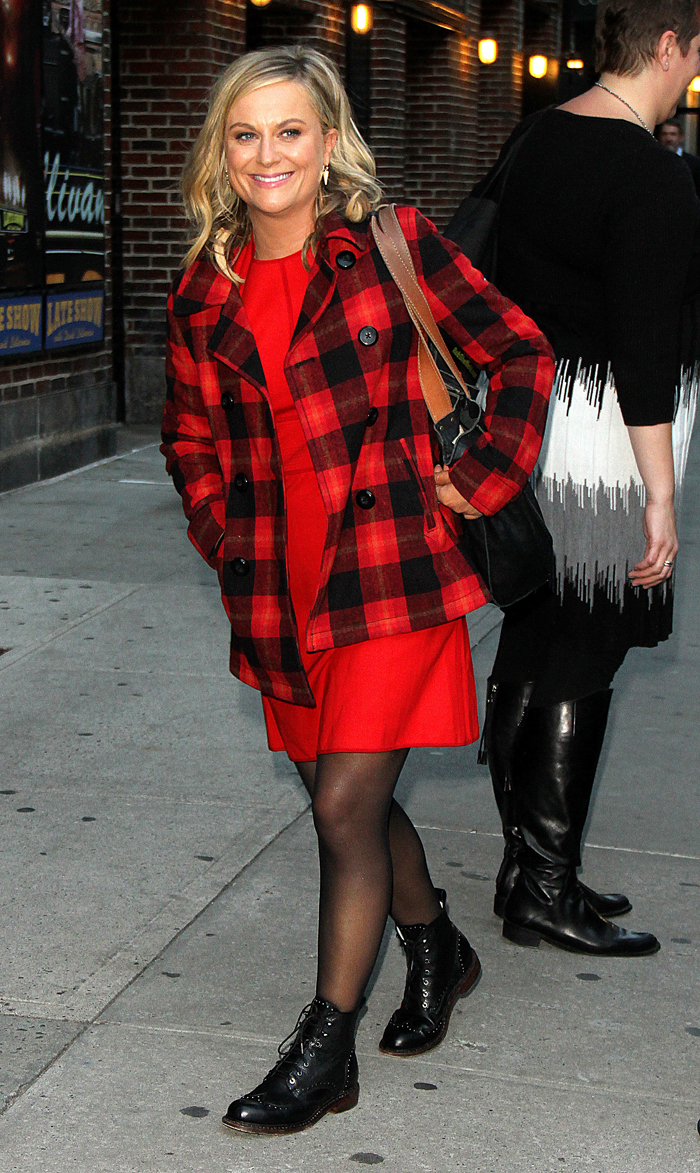 Photos courtesy of WENN