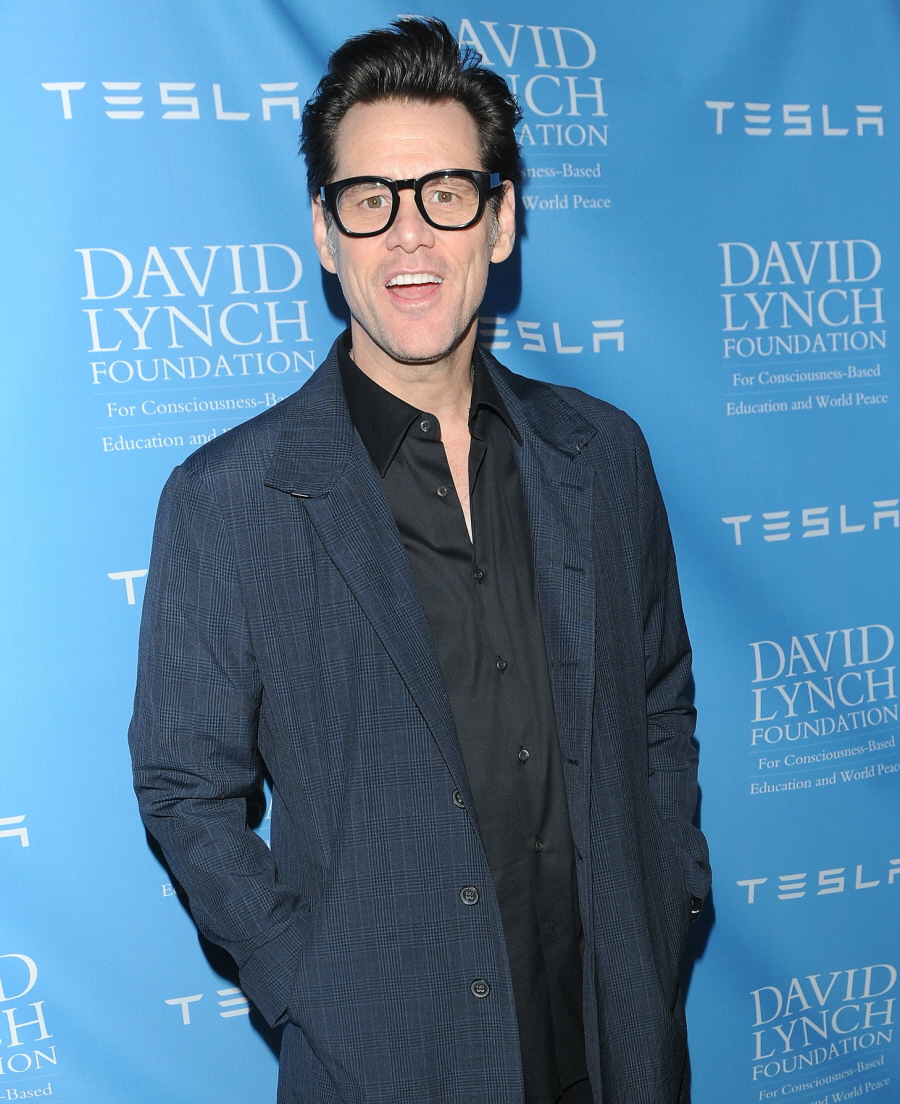 I never saw Batman Forever, the one with Val Kilmer as the Batman and Jim Carrey and Tommy Lee Jones as the bad guys (the Riddler and Two-Face). That one and the George Clooney Bat-nippled one just kind of escaped me. But I remember hearing stuff about the Batman Forever production and how tortuous the whole thing was everyone involved. Tommy Lee Jones was fresh off his Oscar win for The Fugitive and he clearly just signed on to the Batman movie for the money. And he was stuck doing scenes with Jim Carrey, who was at the height of his popularity/film stardom. Tommy was and is a "real actor" with a great education and real training. Carrey was just cut from a different cloth. So yeah, they hated each other. Jim is doing interviews to promote Dumb and Dumber To and he stopped by Howard Stern. Stern asked him about the Tommy Lee situation:
Jim Carrey, 52, was asked about his time with Jones when he appeared on The Howard Stern Show on Tuesday, Oct. 28, in promotion of his upcoming movie Dumb and Dumber To.

"When you were doing Batman Forever, when you were making that, the legend goes that you were on the set fighting with this guy Tommy Lee Jones the whole time," Howard Stern began. "The two of you did not get along at all, you annoyed him, he annoyed you…"

The comedian did not deny the claims and reflected back to his time filming the superhero movie with Jones, now 68.

"I think what happened was, I was really looking forward to working with Tommy because he's a fantastic actor and he still is to me, I mean he's amazing, but he was a little crusty, he was a little crusty," Carrey said, going on to joke about Jones' Ivy League education. "Sometimes that Rhodes Scholarship is more of a weapon than an asset."

"I think he was just a little freaked out because Dumb and Dumber came out on the same weekend as Cobb, and Cobb was his big swing for the fences and that didn't work out and that freaked him out a bit I think," the actor continued, referencing Jones' 1994 Ty Cobb biopic, which opened to mixed reviews from critics and less-than-stellar box office numbers. Any suspicions Carrey had that Jones felt negatively about him were confirmed one night during the filming of Batman Forever.

"I walked into a restaurant the night before our big scene in the Riddler's lair and the maitre'd said, 'You're working with Tommy Lee Jones, aren't you?' And I said 'Yeah, I am.' He said, 'He's in the back corner, he's having dinner.' I said, 'Oh, great, I'll go say hi.'" Carrey told Stern. "I went up to say hi and the blood drained from his face, in such a way that I realized that I had become the face of his pain or something."

"He got up, kind of shaking, and hugged me and said 'I hate you. I really don't like you,'" Carrey added. "I was like 'Wow, okay. Well, what's going on man?' And he said, 'I cannot sanction your buffoonery.' He did not want to work with me at that point."
Ha!!! Jim makes Tommy Lee sound like Yosemite Sam. "Sir, I say SIR, I cannot sanction your buffoonery! Good day!" And yes, "crusty" is a great description for Tommy Lee. Even Harrison Ford was terrified of Tommy Lee and Harrison is one of the butchest, manliest actors out there. Tommy Lee really is the human version of Grumpy Cat. As for Jim… I think he's being honest and I don't really think this story is shocking or anything. Everyone knew Tommy hated Jim. Jim didn't even diss Tommy that hard!
Oh, and there were some requests for Jim's take on Matthew McConaughey's Lincoln ads. This is the best version of Jim Carrey!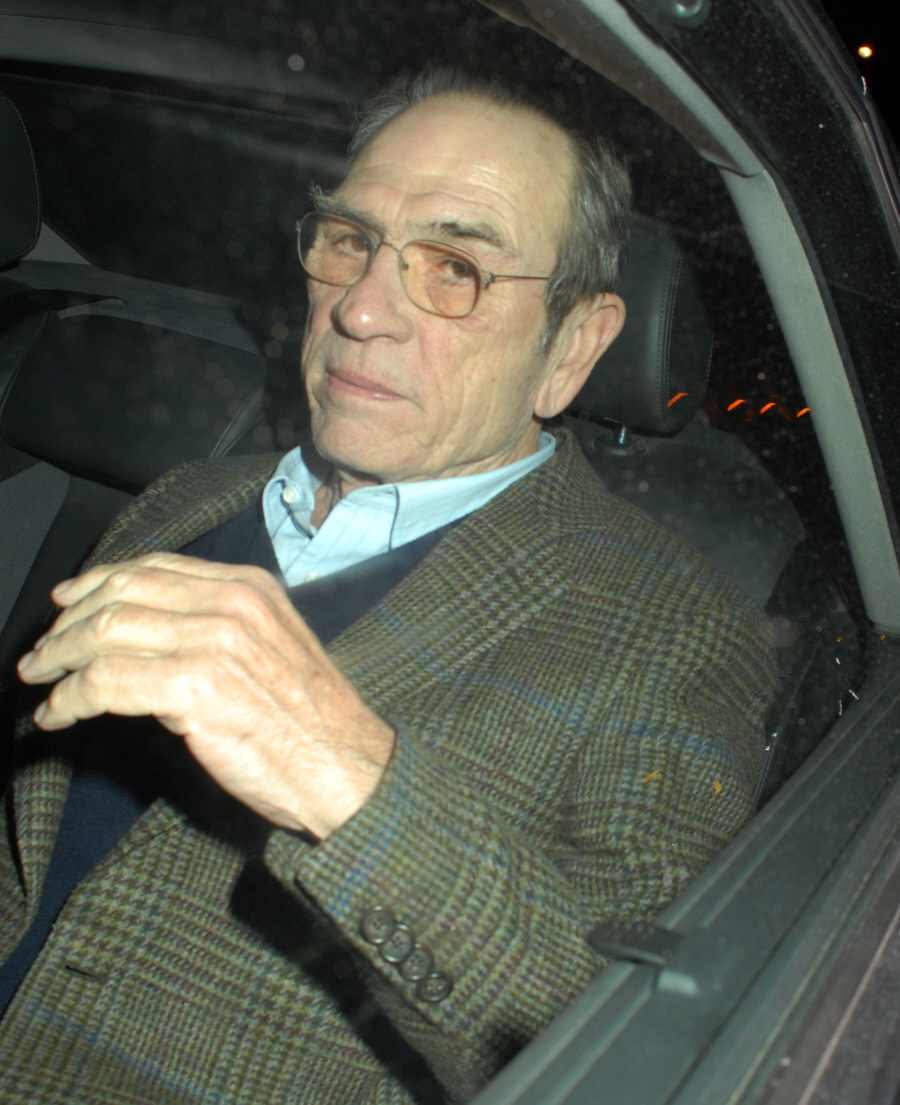 Photos courtesy of WENN.