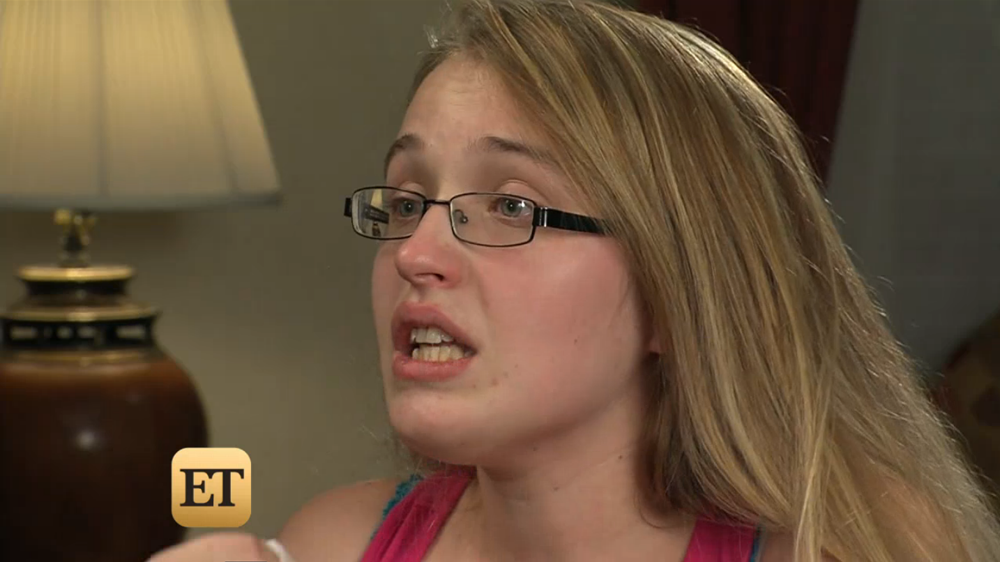 Yesterday we covered a new interview that June Shannon, Mama June from the now-canceled Here Comes Honey Boo Boo, had conducted with paparazzi outside her home. It was the first interview that June had done since the news broke that she had rekindled a relationship with the man recently released from a 10 year prison sentence for sexually abusing her oldest daughter, Anna. June was spotted purchasing a car and house hunting with the perp, Mark McDaniel, although she has repeatedly denied seeing him. In the interview conducted by paparazzi, Shannon was extremely inappropriate given the gravity of the situation. She laughed, joked around and kept saying "it will all come out" when questioned as to why she would put her children at risk. June has three underaged daughters still at home: Alana (Honey Boo Boo), 9, Lauryn (Pumpkin), 14, and Jessica (Chubbs), 17. She is currently under investigation by Child Protective Services.
Right around the time that June was laughing in an interview, her oldest daughter, Anna, was trying to get the message out about the reality of the situation. Anna, 20, now married with a two year-old daughter, told People that her mother has never apologized to her for what she went through as an eight year old left in McDaniel's care. She added that her mother has never told her once that she believed her. In fact her mother asked her "why would you do this to me?" when Anna revealed to her at the age of eight that she was being sexually abused.
Entertainment Tonight aired part one of their interview with Anna last night, and I was touched by how heartfelt and brave she was. Anna has consistently been upfront with the press about a very painful part of her childhood. Here's some of what she said. Anna broke down when asked if she would like to say anything to McDaniel.
I feel betrayed and I feel very hurt. That's the main thing. I feel very hurt that Mama let him come around.

It's like, you know, she's happy. She was smiling and laughing and giggling when he was around. It's like 'he's a child molester mama. He did this to me. Why would you let him come around the girls knowing what he did?'

What she'd like to say to Alana
The only thing I have to say to Alana is don't get too close, don't get too attached. Don't get all lovey dovey on him because you never know what will happen.

Asked if she'd like to say anything to him
[Cries] She let him get around Alana and Pumpkin, knowing that she's going to get the kids taken away. Why let him? You should have told him to leave. You need to leave, Mark. Leave or I'm gonna call the cops because if that was me and I was there. I would tell him 'you did to yourself, you're not supposed to be around kids… either you leave or I call the cops and your ass will go back to jail…' If that was me and people ask me 'what would you do if Mark was in front of your face' I would look at him in disgust, either spit in his face and say 'you f'ing leave, or I'm going to call the cops.' You're not supposed to be here knowing what you did. Why would you be here, knowing you're not supposed to be.

How she heals from this
I just go day by day. I just try to go day by day. It's mama's fault. It's her fault. She has to live with it… she has brung the past back and now she can't get the past away now.
[From Entertainment Tonight, aired 10-30-14]
Tomorrow on ET they'll have an interview with Anna's grandmother, Sandra Hale, who raised Anna and advocated for her after she was abused. (I believe Hale is June's mother because they also said that she's Honey Boo Boo's grandmother, and Alana has a different dad. All the girls have different fathers.) You can see a clip of Hale's interview below. She was very matter-of-fact and her interview was chilling. Hale said that she wanted to kill McDaniel after learning how he hurt Anna, and that she's worried for Alana (Honey Boo Boo) because "that's the same age he likes." She also confirmed that CPS contacted her recently and that she asked them to "please look into this carefully and closely."
On ET they also showed paparazzi footage from June's outing to Walmart with her ex husband, Sugar Bear, and their child Alana (Honey Boo Boo). The paparazzi asked June if she'd seen Anna's interview (clips had been released online at that time) and June stayed silent. What is she going to do, laugh and say her daughter made it all up? She's despicable. Radar has some insight as to June's twisted thinking. A source tells them that June "insists that [McDaniel] only wanted to apologize for what happened with Anna. She felt bad for [McDaniel], and wanted to help him get back on his feet." Until now, I've never heard of a mother "feeling sorry" for someone who molested their child.
I mentioned yesterday that McDaniel is technically allowed to be around children despite his past as a convicted pedophile. I was basing that on TMZ's report that McDaniel is "doing nothing wrong" by being around June's underaged daughters and that he "is allowed to mingle in society." I did a little research and this is true. Georgia did have laws on the books prohibiting offenders from "living within 1,000 feet of a child-care facility, church, school or playground," but that is dependent on when the crime was committed, and McDaniels' crimes predate that. Plus Shannon's home is a private residence, that statute wouldn't protect her children.
Here's part one of ET's interview with Anna:
Here's a preview of the interview with Anna's grandmother: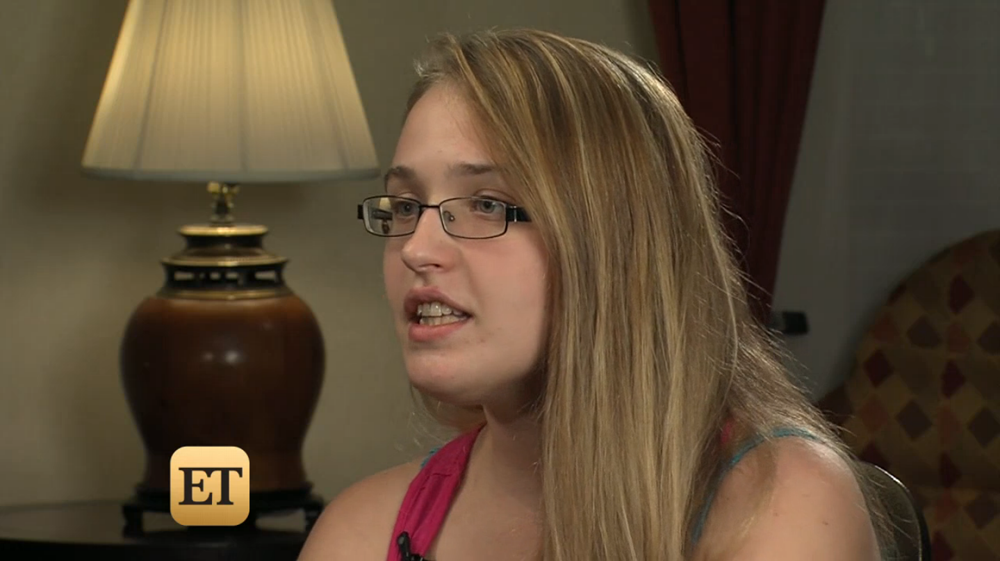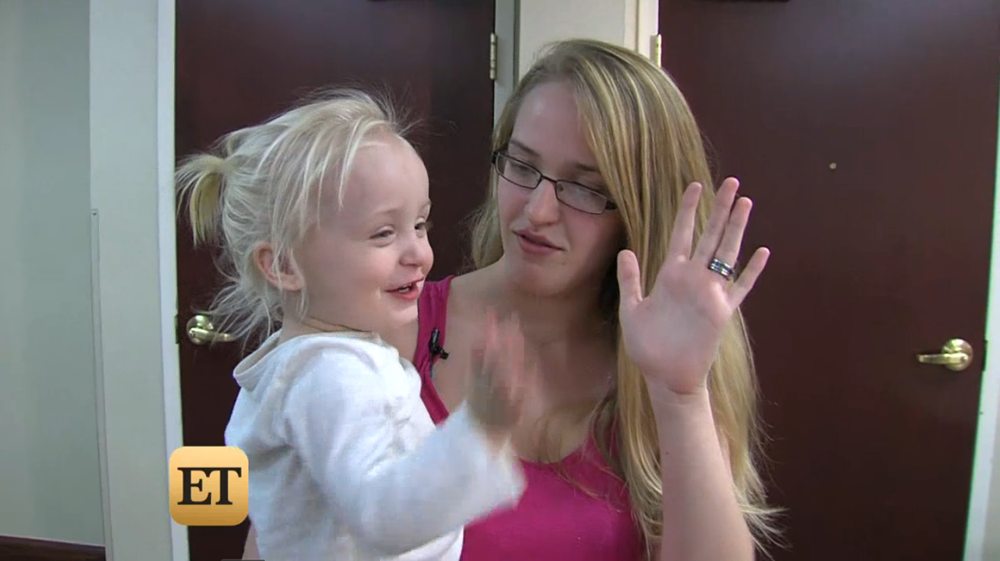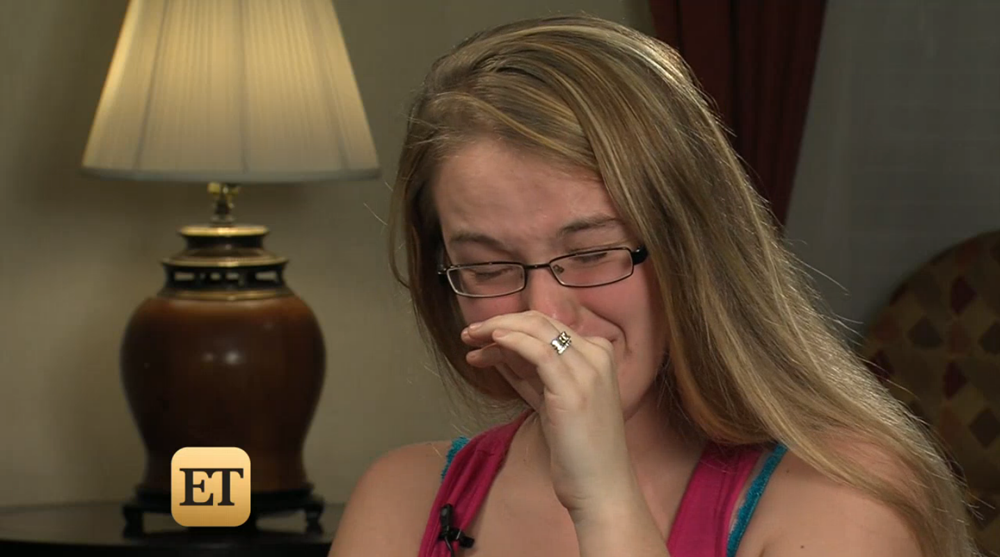 Photos are screenshots from ET