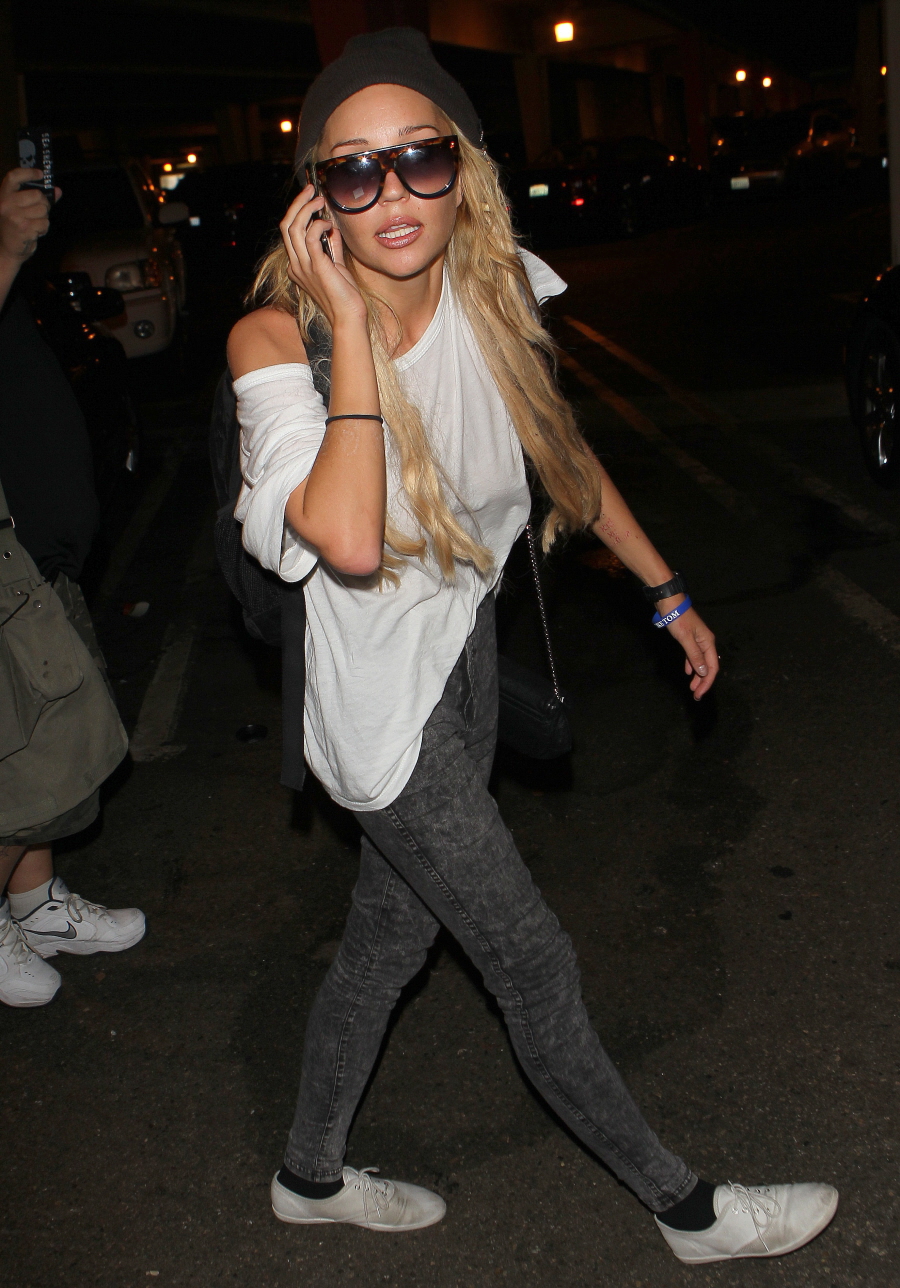 As we discussed on Friday, Amanda Bynes was – somehow – released from a psychiatric facility on Thursday and she was seen wandering around LA, talking to herself and generally seeming unwell. This was a strange turn of events because just a few days prior to that, Amanda's mom and dad got another conservatorship over Amanda's finances and medical care. Upon her release, Amanda took to Twitter and once again claimed that her father had abused her, plus she tweeted some stuff about the microcysts under her eyes and how she was going to go to court to fight for her freedom. Freedom from her parents, specifically. You can go here to read Amanda's Twitter feed.
In any case, Amanda's parents did go back to court to sort out what is turning out to be a massive clusterwhoops, or what could be seen as a microcosm of how our country deals with mental illness.
A judge has denied Amanda Bynes's attempt to wrest full control of her life back from her mother. On Friday, the actress sent a lawyer, Art Santiago, to appear in court on her behalf to contest a temporary conservatorship placed by a judge earlier this month that gives her mother control over her medical and financial decisions until at least February next year.

With both of Bynes' parents, Rick and Lynn, present in the courtroom, the judge ruled that Santiago could not legally represent the star because he is not her court-appointed attorney, thus striking out her bid for legal and financial freedom. Saying he's been in contact with Bynes for the past two weeks, Santiago told the judge he "convinced her to voluntarily take her medication" and has been "following her progress."

"I've been dealing with her for the past two weeks and believe I'm the only one she can trust," Santiago added.

The actress was released from a psychiatric treatment facility on Thursday, three days after a judge ruled that she needed to spend at least another month there. Bynes, 28, contested her involuntary treatment three days after the court ruling in a mandatory hearing at the facility, during which a hearing officer deemed her stable enough to be released.

Bynes's mother, Lynn, was granted a temporary conservatorship on Oct. 22, allowing her control over the star's medical and financial decisions, but not her psychiatric treatment. After leaving the treatment facility, Bynes was spotted roaming the Sunset Strip in Los Angeles late Thursday night wearing a dark coat and large sunglasses.

She also returned to Twitter, posting erratic Tweets that insulted her family's lawyer, her father, and sometimes-manager Sam Lutfi, who played a role in getting her into treatment. Adds a source close to Bynes: "She said she was going to fight her parents in court because she didn't want them to control her life."
Okay, so the court sort-of confirmed that Amanda's mom does have the legal standing to be the conservator over Amanda's medical care and finances. Sure. But where is Amanda? One of the last sightings of her was apparently Thursday night, when she was turned away from a hotel. According to TMZ, Amanda grabbed a wad of cash and threw it around the lobby. WHERE IS SHE?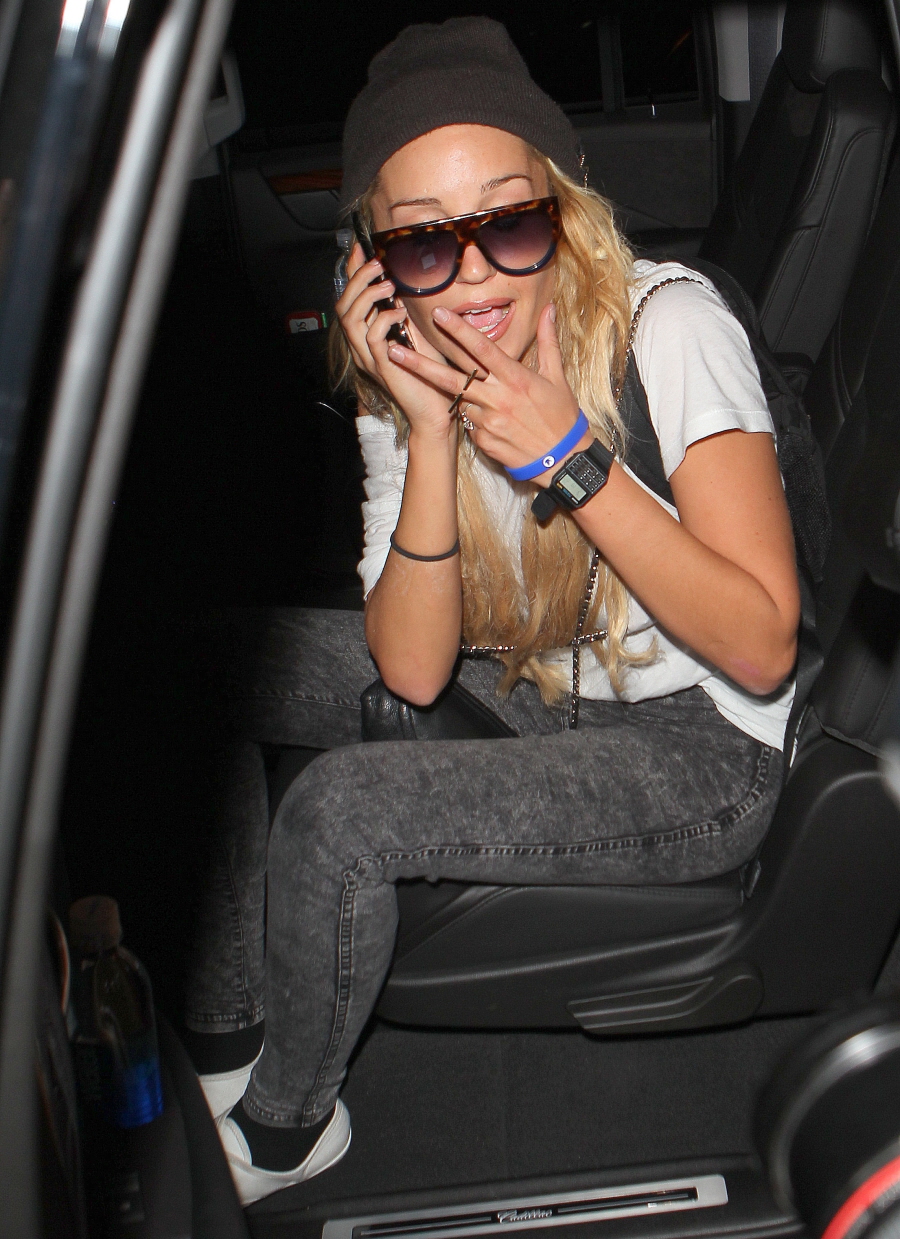 Photos courtesy of WENN.