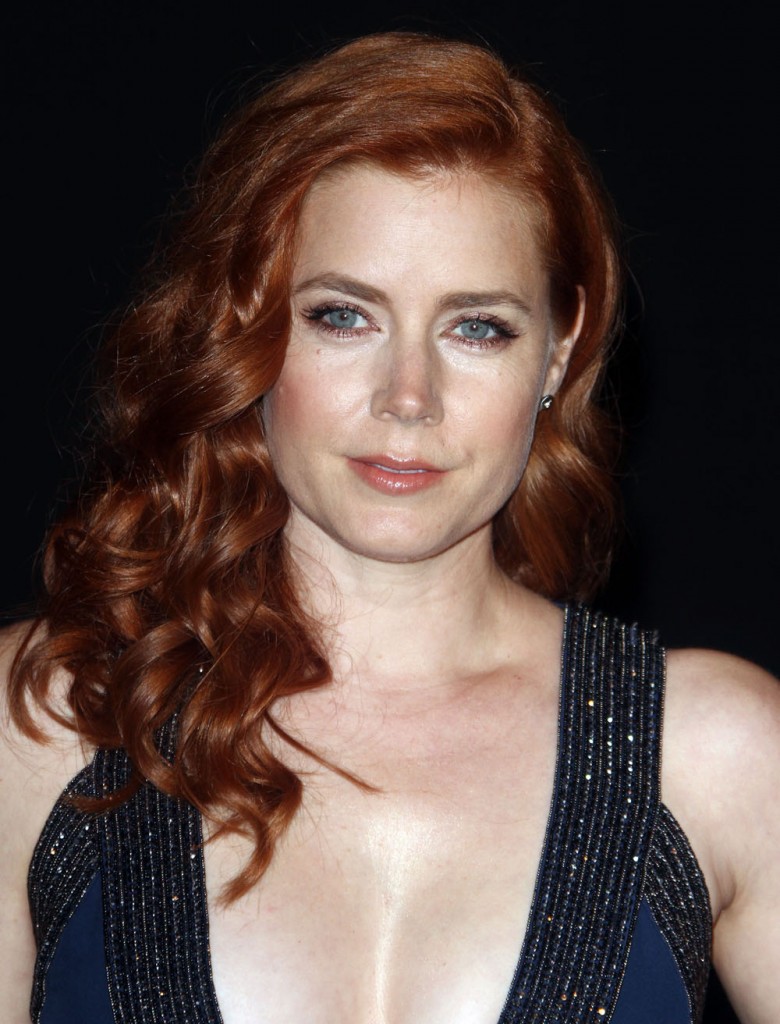 Here are some photos from the LACMA gala honoring Quentin Tarantino and Barbara Kruger. There were so many big names there that we've split up the coverage between Kaiser, Bedhead and me. First off is Amy Adams in a very low cut gown that I'll assume is Gucci as they sponsored the event. This reminds me of some of Amy's fashion this past awards season, which was very low cut. At that point Amy said that she paying homage to her American Hustle character, but there's no easy excuse for this. Amy looks hot, it's just that this dress would be just as lovely if it showed a hint of her décolletage instead of half of her boobs. It's too much. Plus the silhouette is quite plain, I like a gown with more interest. Her styling is gorgeous though.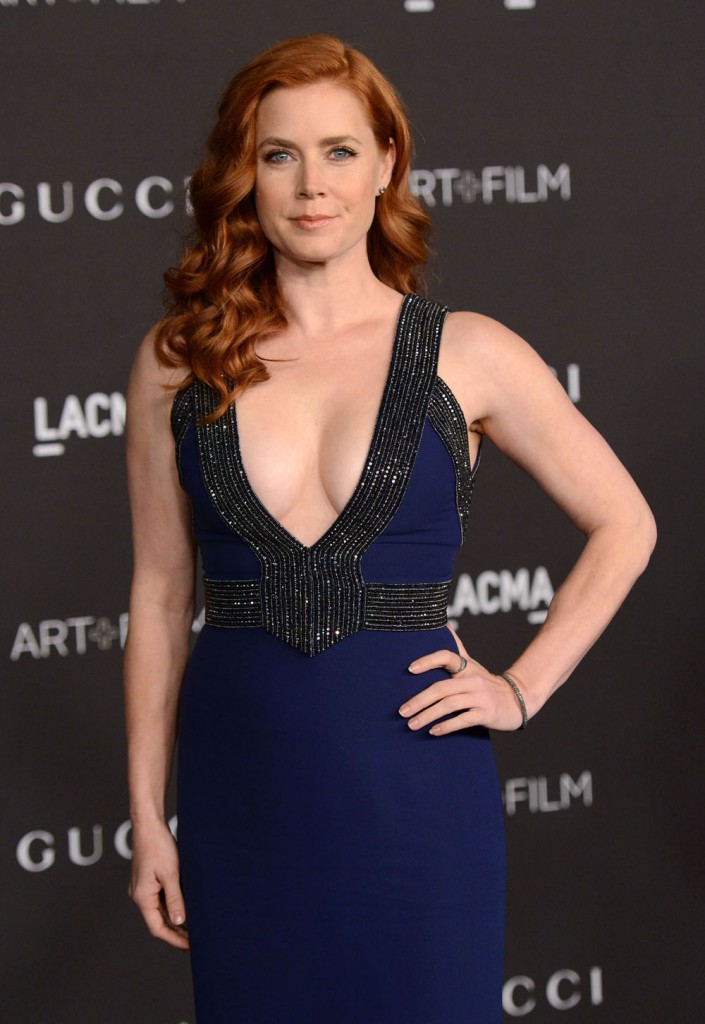 Kate Beckinsale mixed up her usual tight, revealing fashion in a pale loose silk Gucci gown outlined in metallic beading. The dress subtly showed skin with a high leg slit and open back. This is incredible and such a memorable look.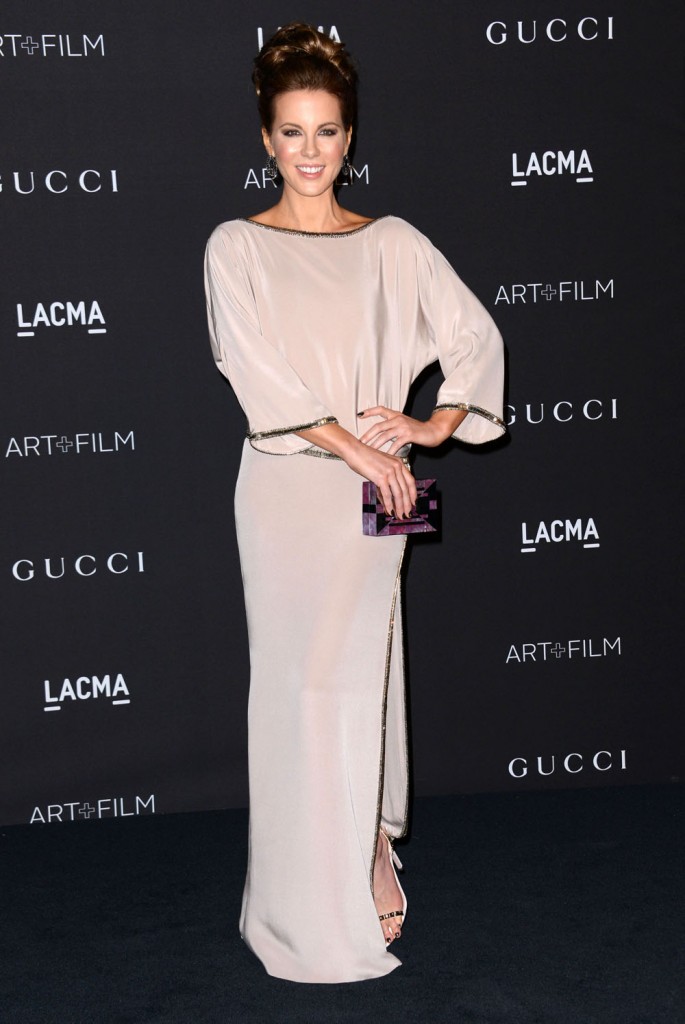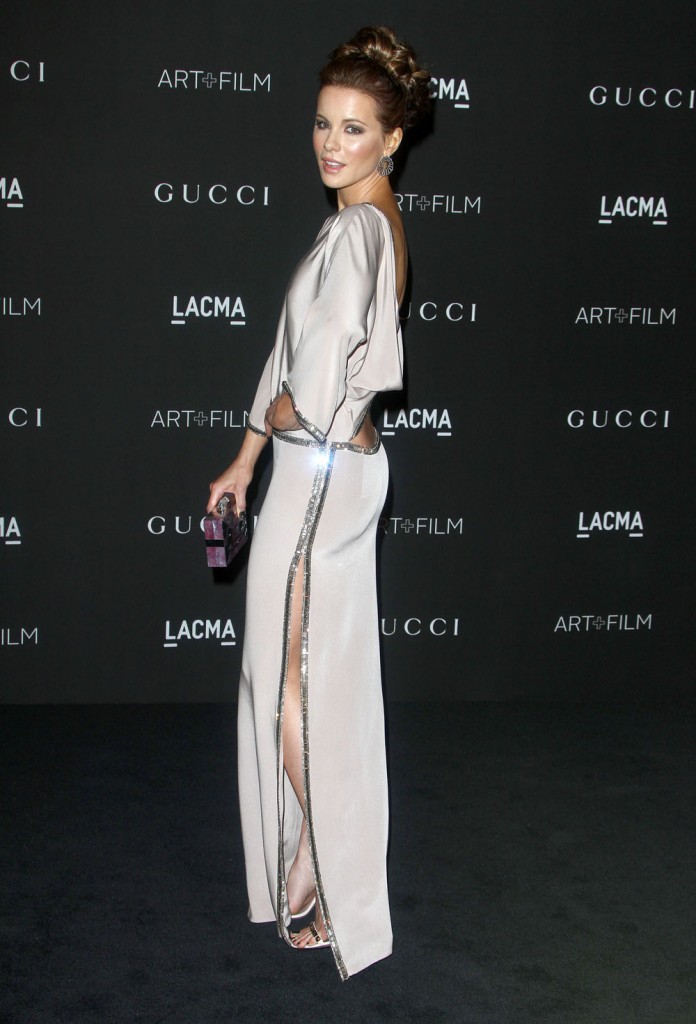 Demi Moore continued her red carpet comeback in a navy and black cap sleeve full length Zac Posen gown. The dress featured an intricate leaf pattern and was accented with Neil Lane jewelry. Demi looks so pretty and elegant here.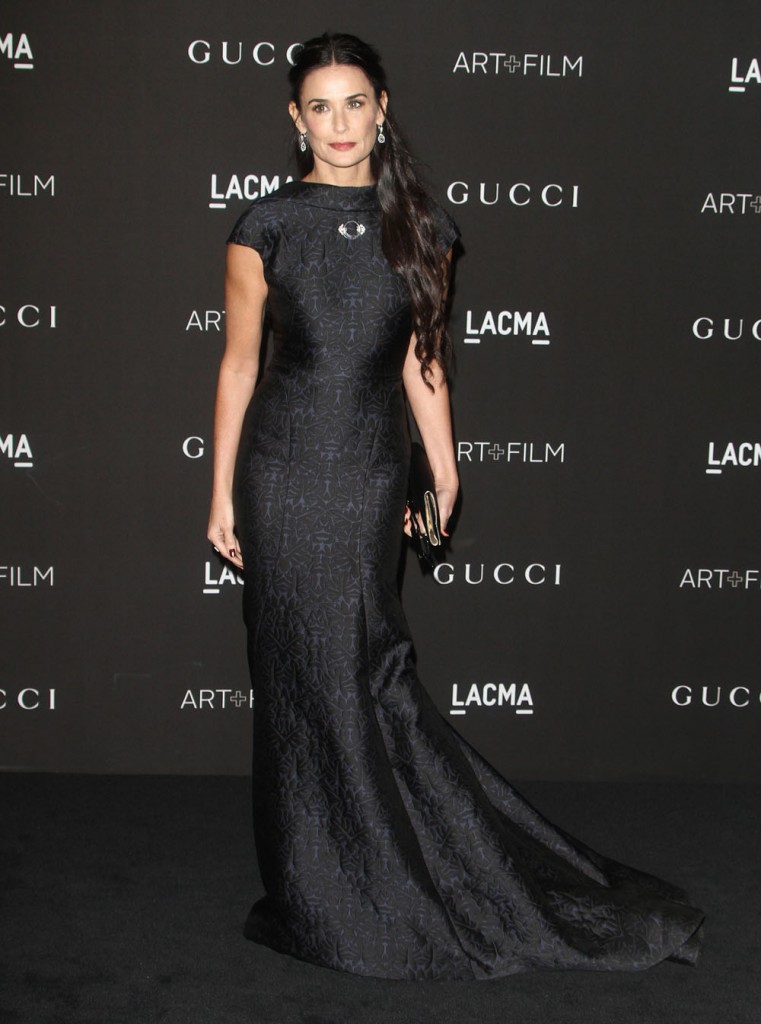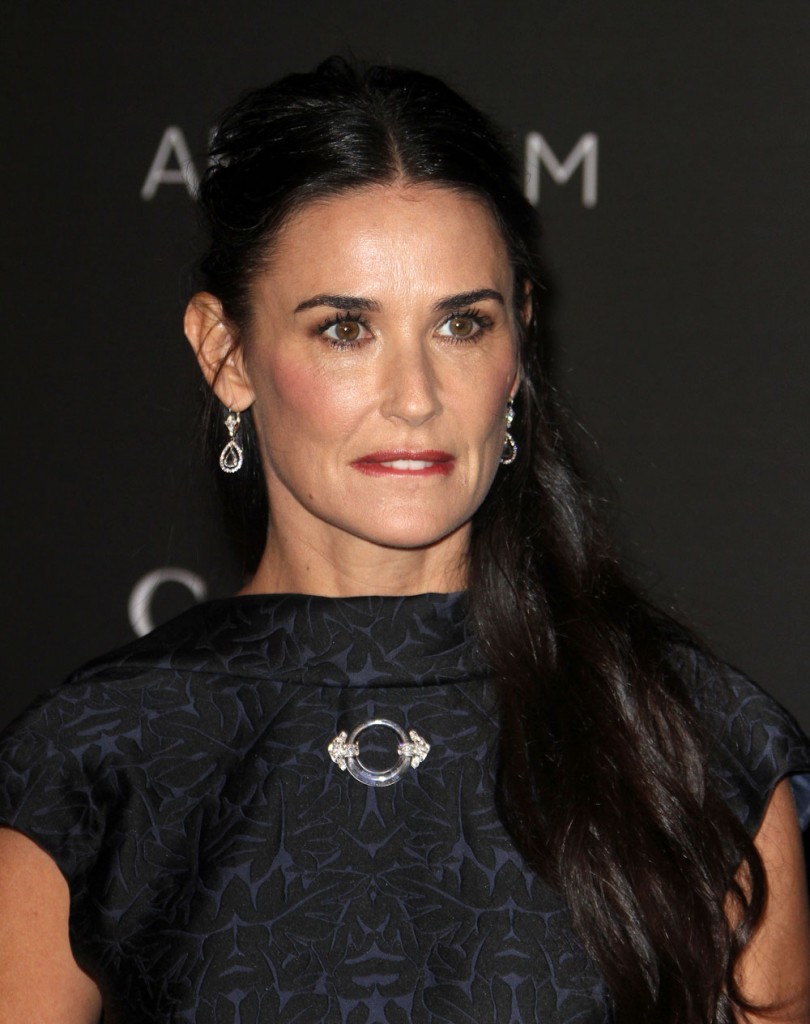 Sisters Rosanna & Patricia Arquette were both in Gucci. Patricia's date is a guy named Eric White, an artist. I think that he's her new boyfriend. Patricia is really working that red one shoulder dress. Rosanna's look is a bit plain, but cool cape.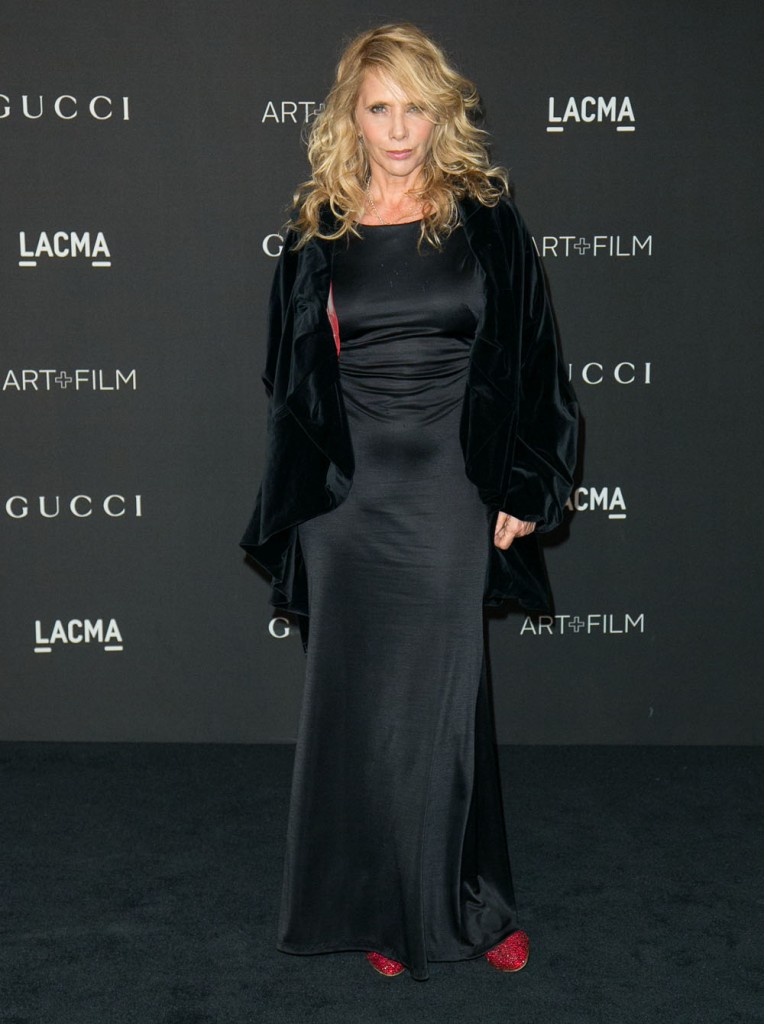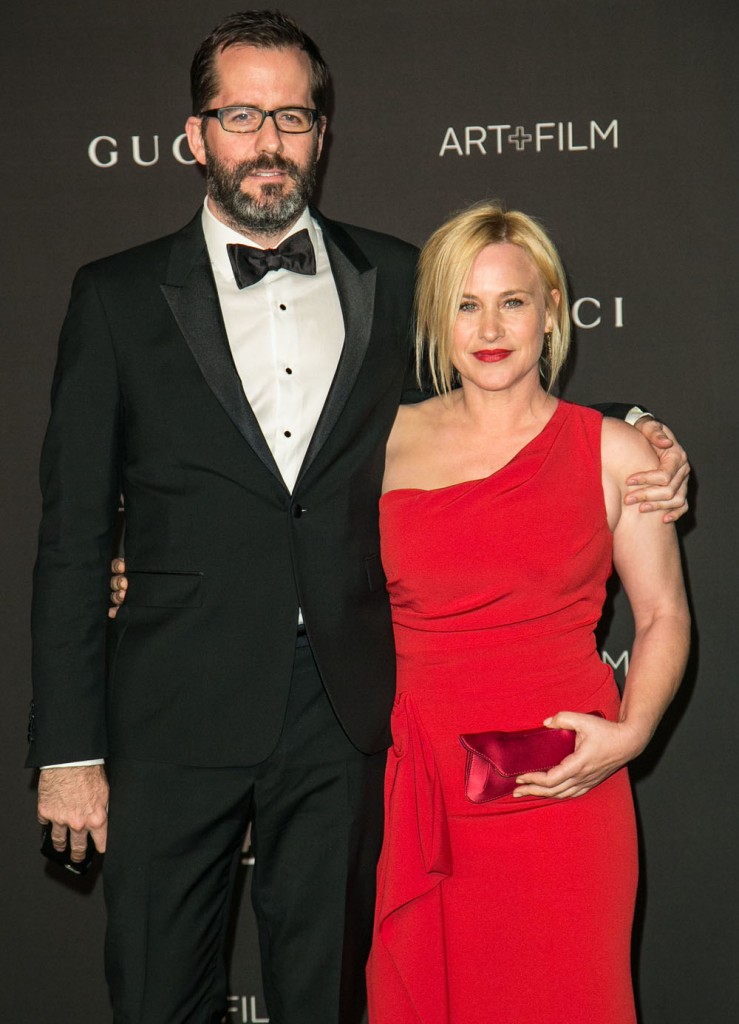 Riley Keough looked kind of miserable in a cheap black dress with a crop top tied over animal print lace. Awful and her makeup needs blending.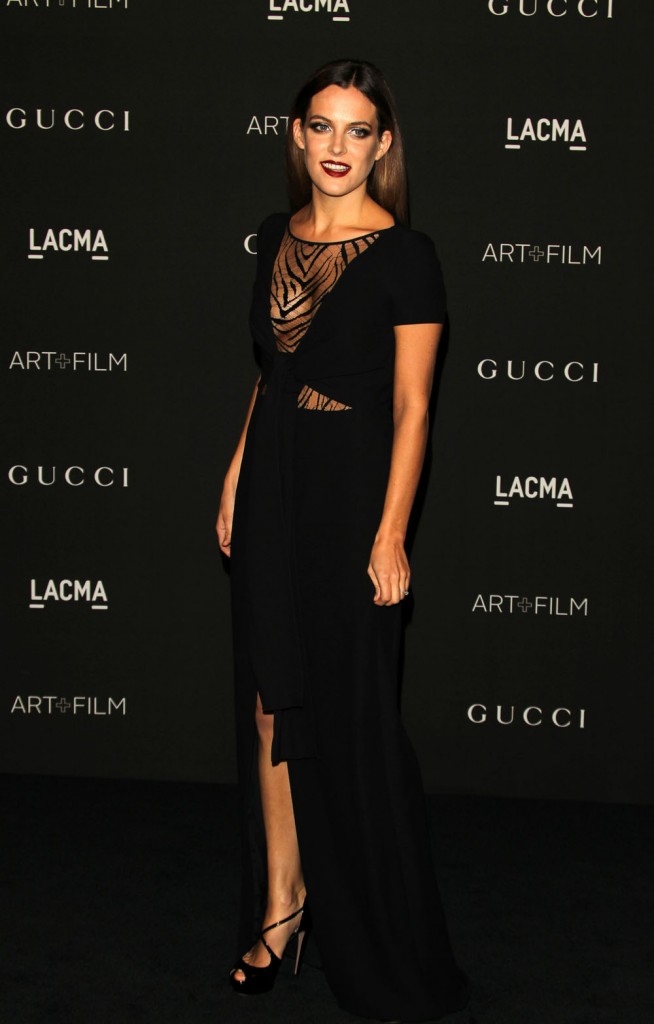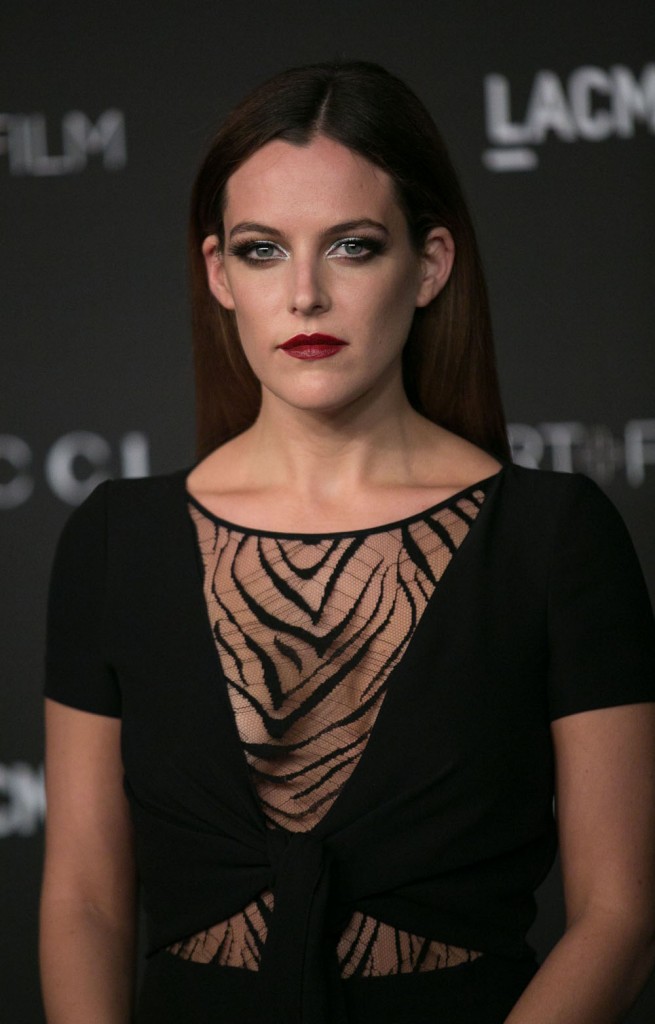 Let's end with Christoph Waltz and Jamie Foxx. Both are dapper bastards in those suits but I wish that Foxx was smiling here. He's much hotter when he smiles. That's a great red velvet bow tie, Tom Hiddleston needs one just like it.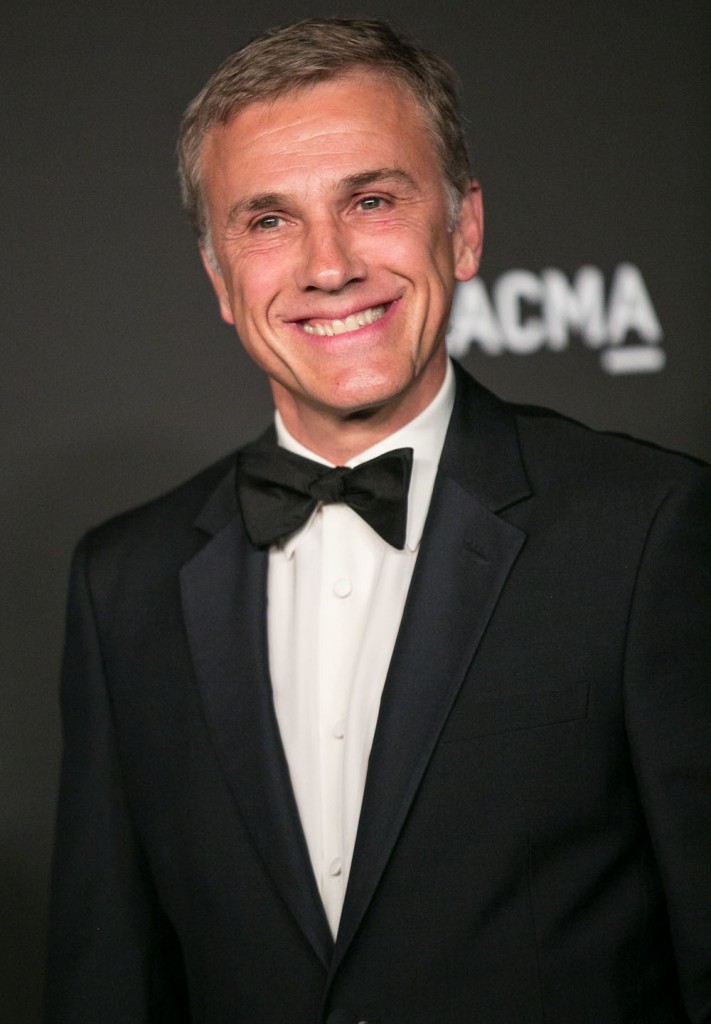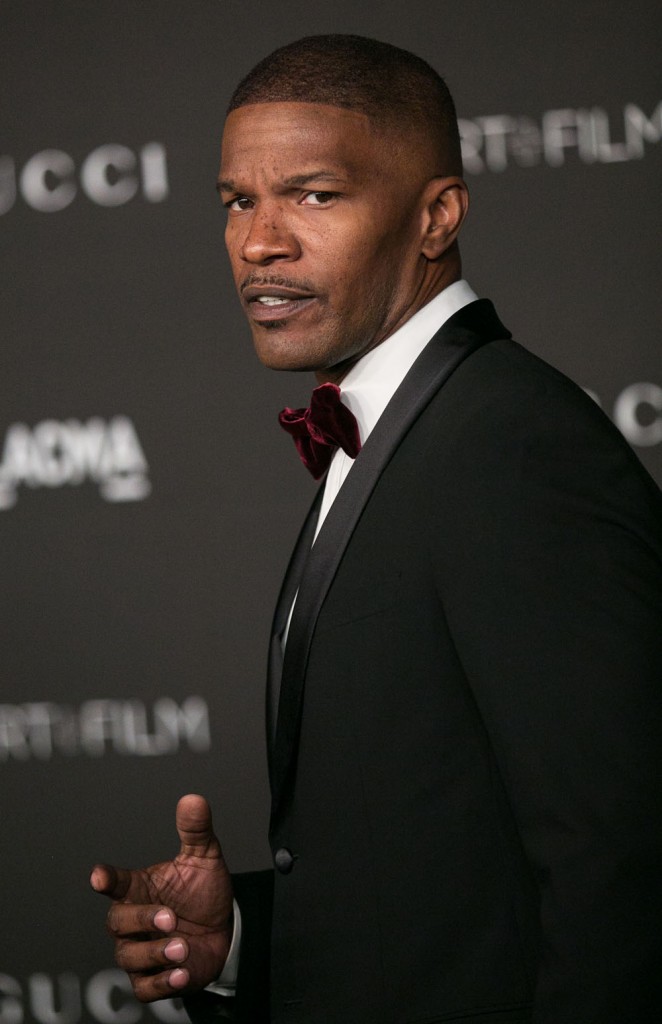 photo credit: WENN.com and FameFlynet