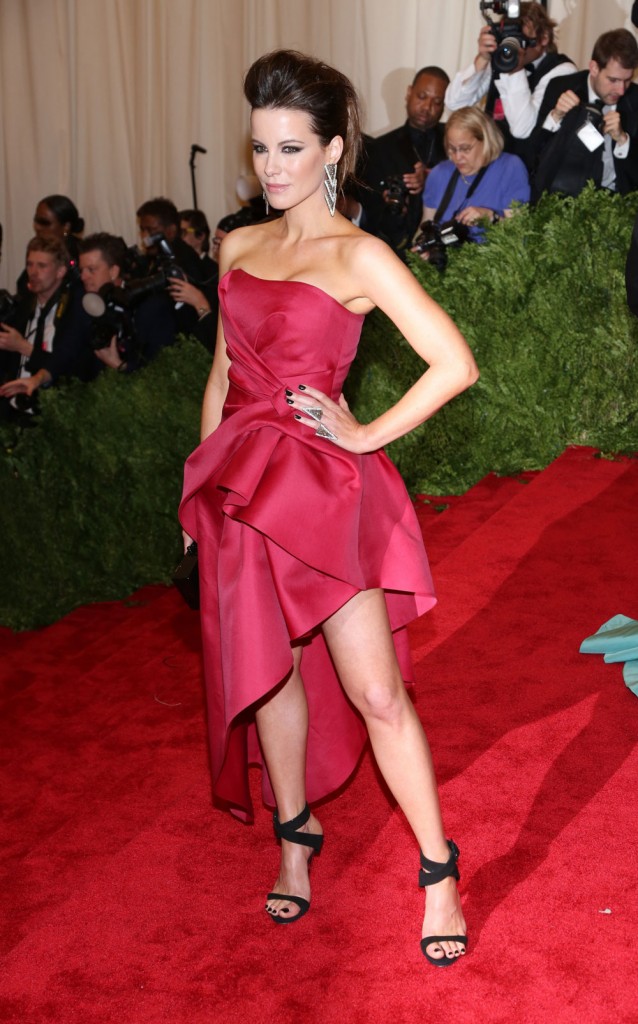 Here we have Kate Beckinsale in tiered asymettric Alberta Ferretti, looking like she's going to the Golden Globes. As I mentioned earlier, a few of the designers said last night that "pink is the color of punk." No it isn't. They may have tried to reinvent punk as some Avril Lavigne pink skull teenage angst, but that's not true to the movement. This is in homage to nothing except Hollywood, although Kate looks flawless and somewhat too "done" as usual. I do like her earrings but they're contemporary, not punk.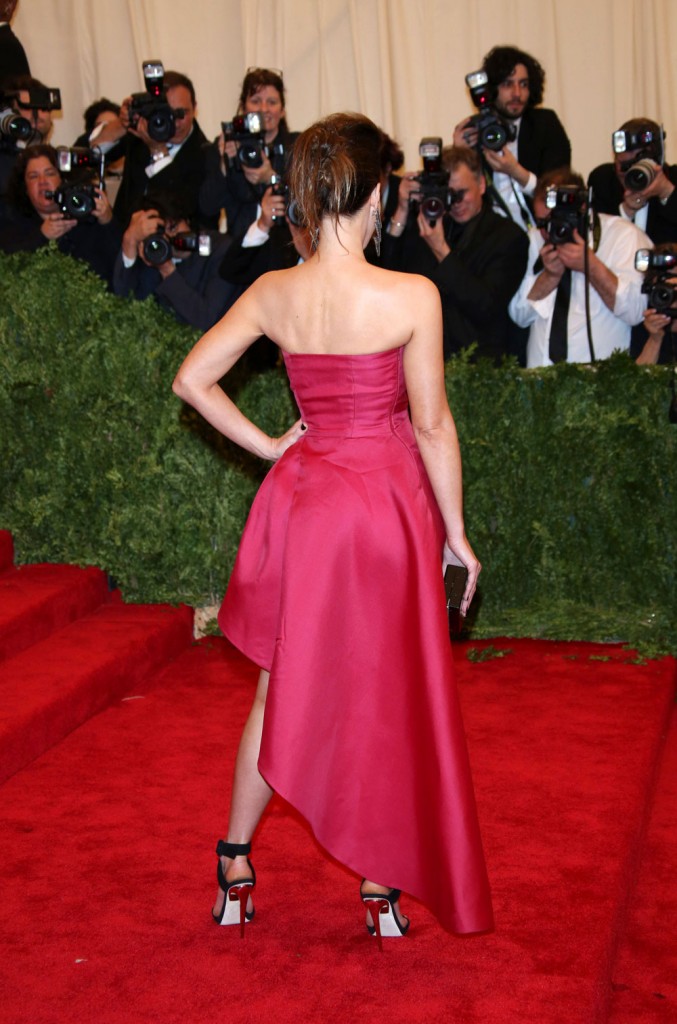 Elizabeth Banks mixed it up in a Atelier Versace gold chainmail jacket dress with studds. In the late 80s I used to hit up the Salvation Army for men's jackets, which I would wear with dresses, t-shirts and jeans, and always with combat boots. This dress reminds me of that jacket trend. It's kind of cool.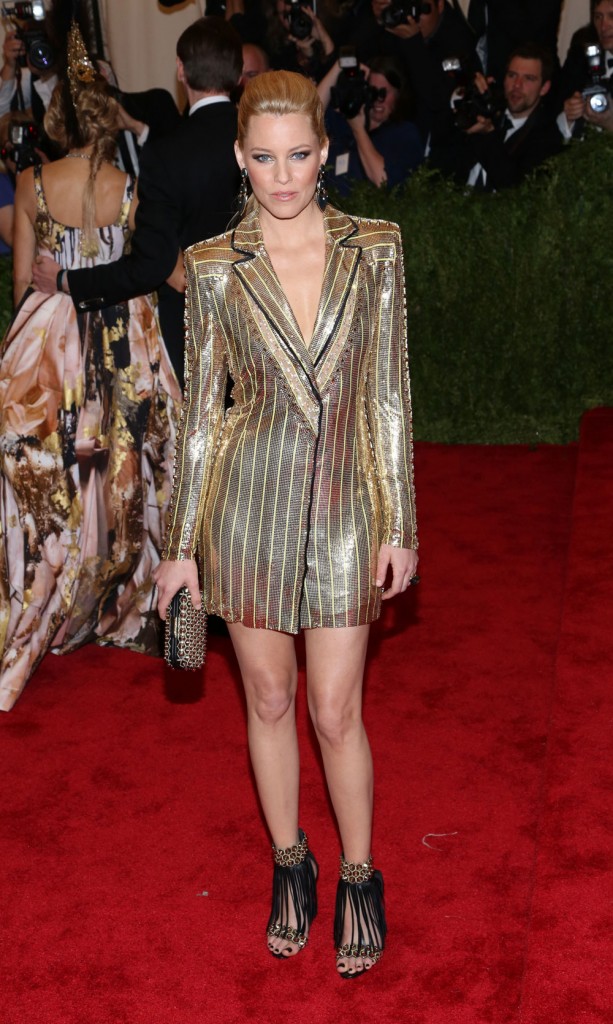 Dakota and Elle Fanning were cute sisters in Rodarte. I didn't realize how much taller Elle, 15, was than her sister Dakota, 19, until I saw them on the red carpet interviewed together. They were super cute and giggly and Elle admitted she's more adventurous with fashion than her sister. This dress with sequin angel wings on the back was very true to the theme and looked great on Dakota. Elle's dress was more 60s hippie with the tie dye, but I like that she went experimental and that she's covered up.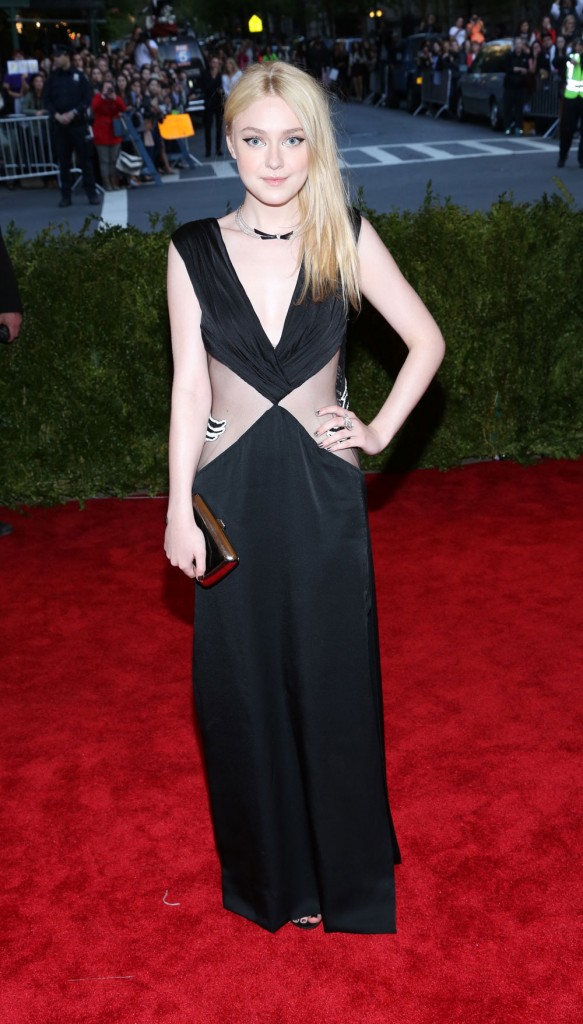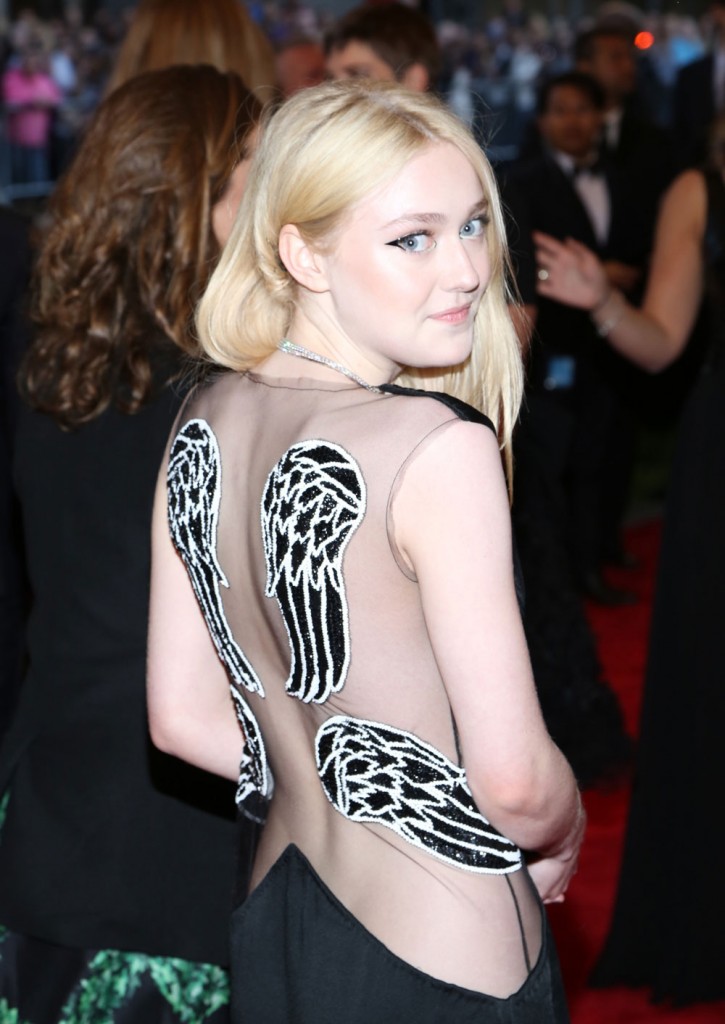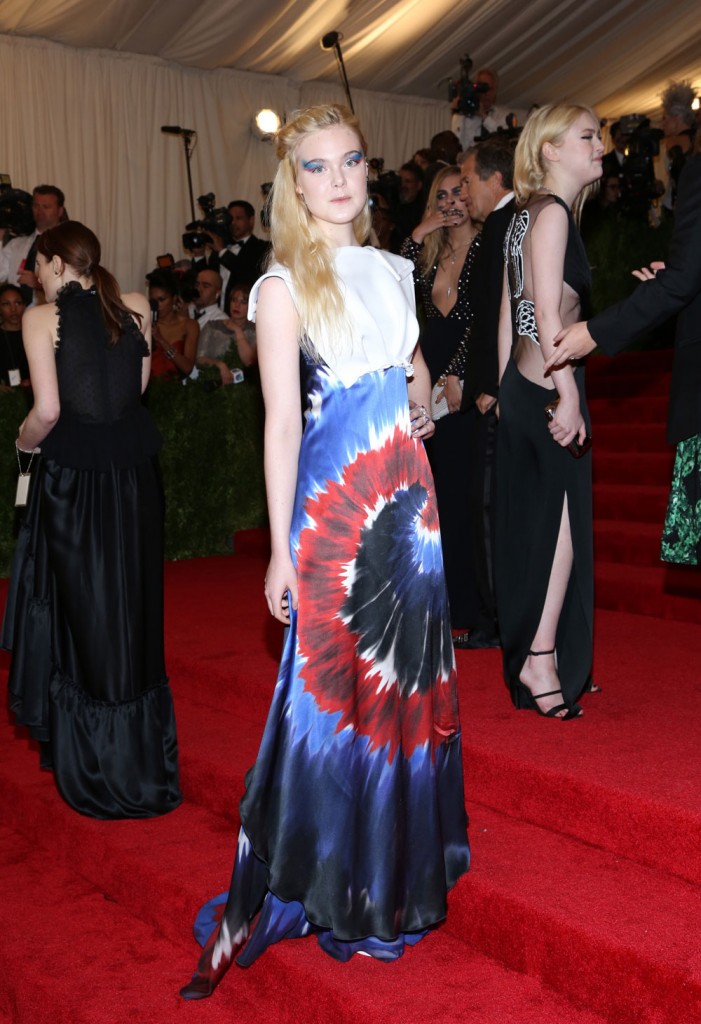 Hailee Steinfeld was styled so differently that I didn't recognize her at first! She was in Donna Karan Atelier, and she was there with Teen Vogue editor Andrew Bevan. (not shown.) The dress isn't that "punk," but its whimsical and her hair and makeup make up for it.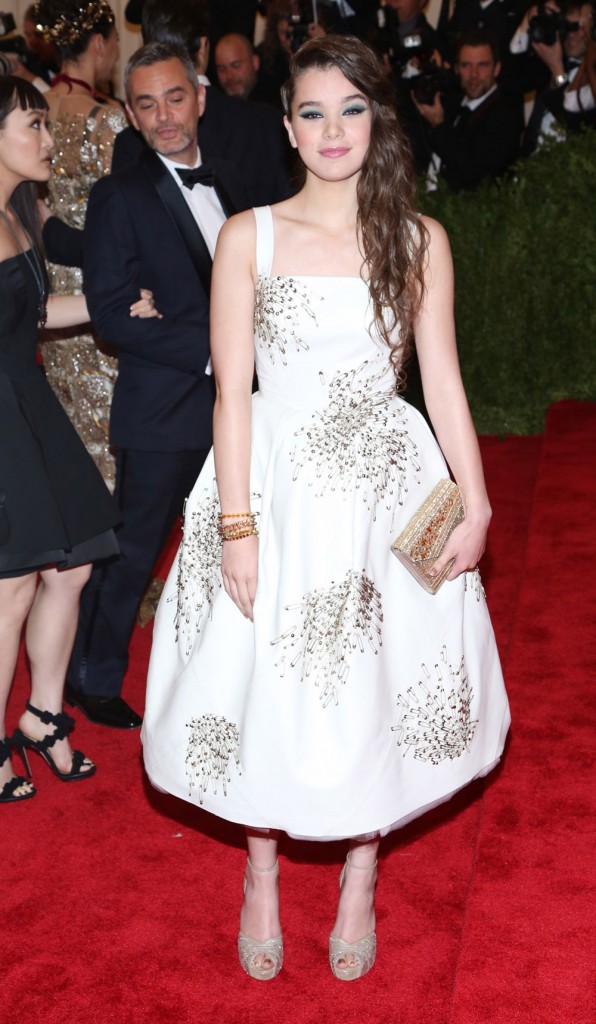 Finally Julianne Moore was a big miss in this navy blue Balenciaga sack gown. I get the impression that Julianne is such a compliant person that she lets designers do whatever they want she doesn't push back at all. This was a snooze and did not flatter her.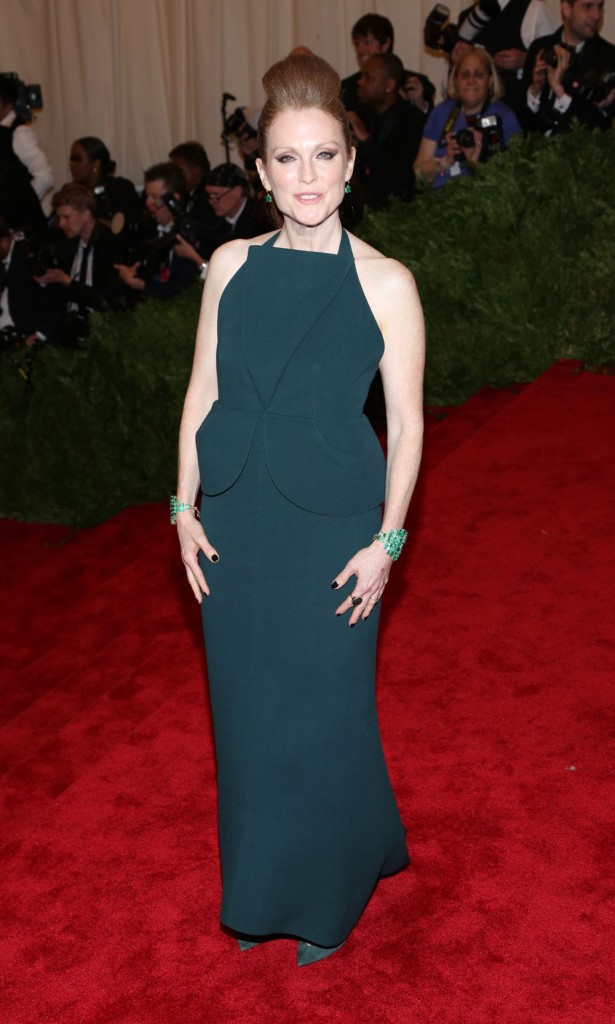 photo credit: WENN.com