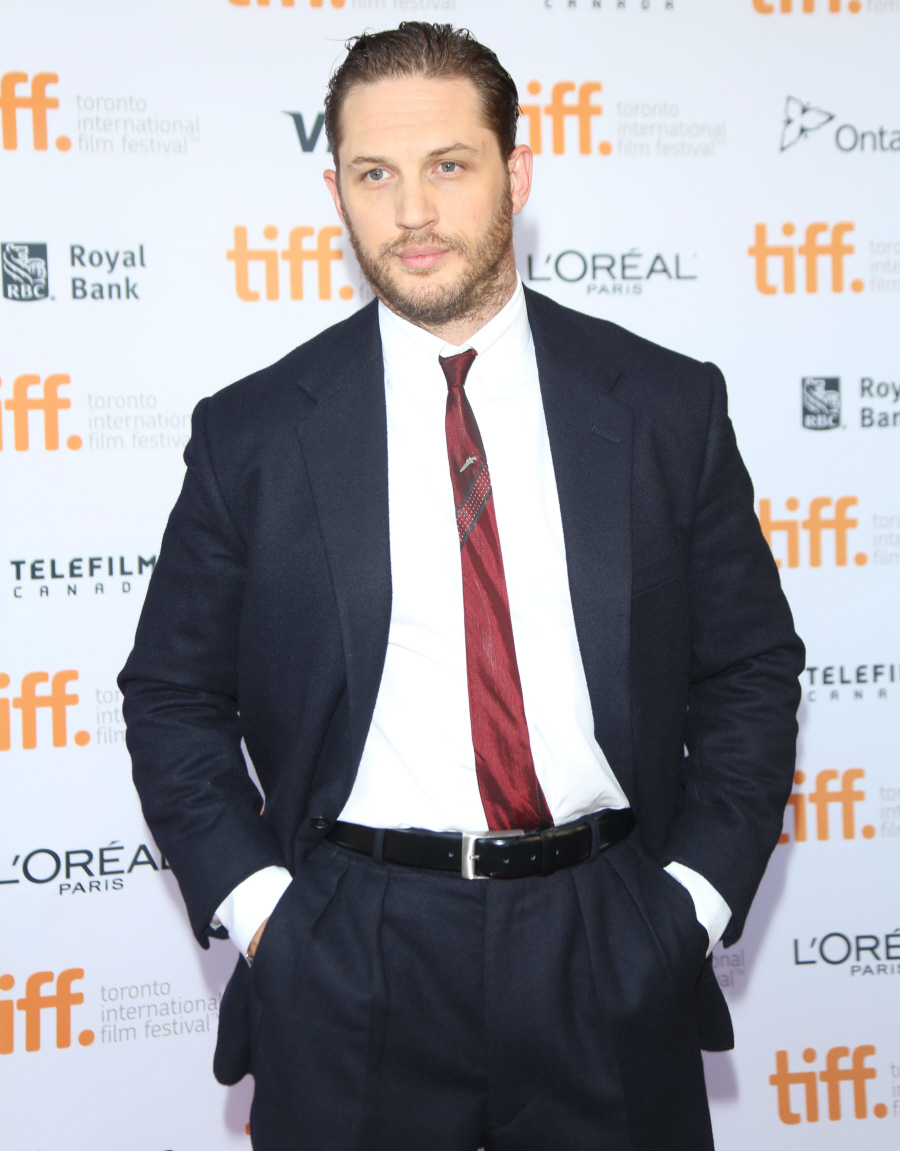 We've been covering a lot of Tom Hiddleston and Benedict Cumberbatch lately, and I think we're due for some good old fashioned blokin'. Just FYI: I don't control the promotional gossip cycle! If I'm not covering one of our favorite men, that's probably because there are no new photos of interviews. Luckily, Tom Hardy's The Drop doesn't come out in the UK until mid-November, so he's still doing some promotional work. Hardy gave a decent interview to The Independent back at TIFF, but it just came out a few days ago – you can read the full piece here. Some highlights:
His dangerous energy: "Fear runs everything. It's adrenalin. It's energy as well as a crippling emotion."

Why he did The Drop: "I like dogs, I like New York and I like characters that are desperate and lonely and aren't normally looked at under the microscope. Hustlers and pimps and villains and drunks and homeless people and loneliness; disparity and the losers." With Bob, Hardy set out to explore "the layers of denial and the masks that you have to create in order to participate in life, on life's terms, whilst trying to deal with having done something so heinous that you can't forgive yourself, but at the same time you can justify. The complexity of that I found fascinating; that was a big challenge in its own right."

Why he's worked with Noomi Rapace a bunch of times: "It's all about teams of people. No one auditions at the top level. It's a conversation with a director or other actors as people discuss a project that's in the ether. And Noomi is awesome at finding stuff. She's ahead of the game; she knows everything about everyone, whereas I'm not so good at that. I do sitting down and waiting. If I don't know who a director is. I'll text Noomi and go, 'who's this dude?' 'Oh, he directed The Godfather.' 'What's that about?' So, I'm a pr-ck. But getting me in the room with a director is key because I'm not a great reader or watcher of films."

He's not going to take time off anytime soon: "If you're on something, once you've done it, you move straight onto the next one. But I see it all as a big school. What we do in many ways is a university of a type, metaphorically speaking, and I have the opportunity to study people and life through my work. I open up doors to experiences that I wouldn't have if my job wasn't this, and I get to visit lots of places, in extremis."
There are other quotes and stories in there about how Tom can't even sit still for an interview, much less to watch the films of some of the directors he's worked with. Is that rude or not? I'm trying to decide. What would we say if Chris Pine or Chris Evans or Mark Ruffalo claimed they don't have the patience to watch movies and do a little research into the directors they work with? Does Tom get a pass because he's self-aware enough to say he's a "pr-ck"?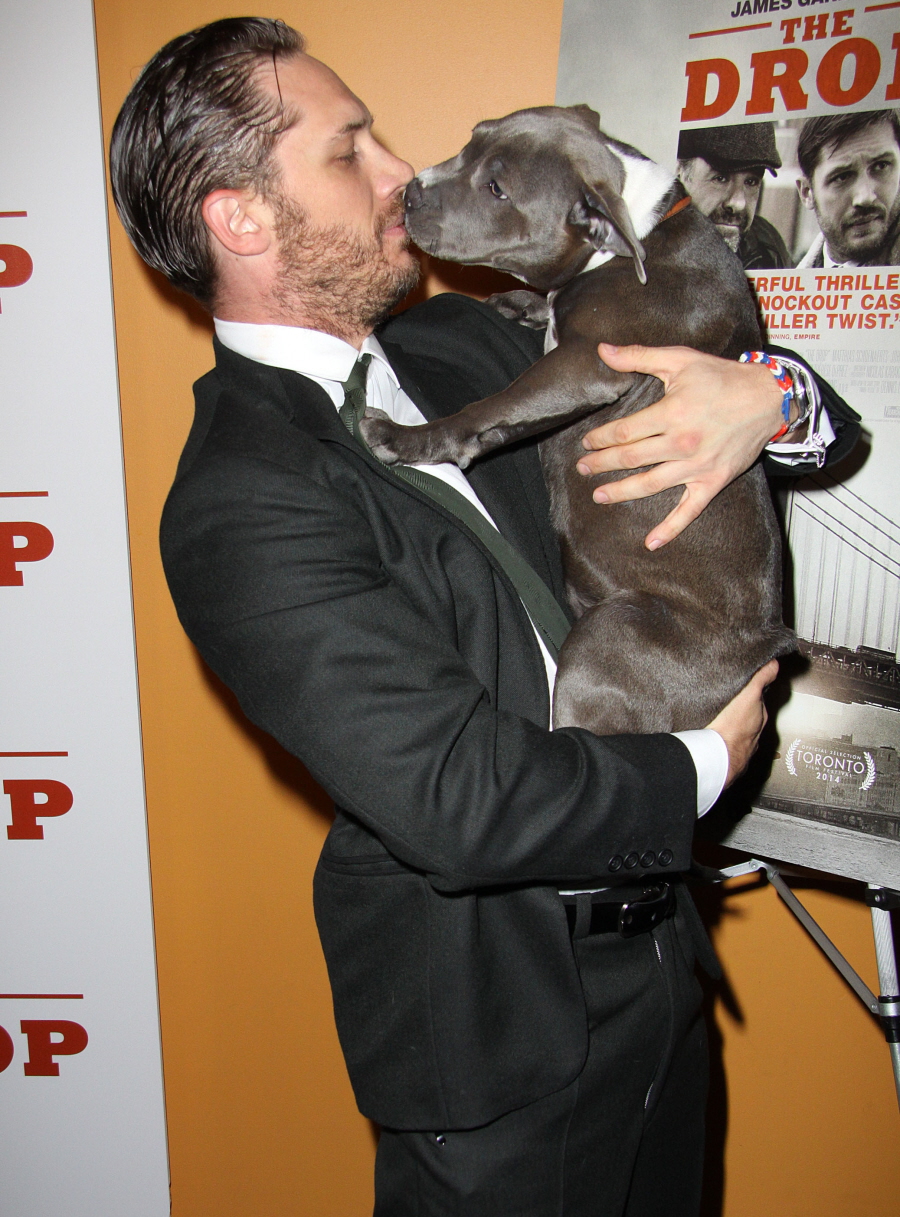 Photos courtesy of WENN, Fame/Flynet.