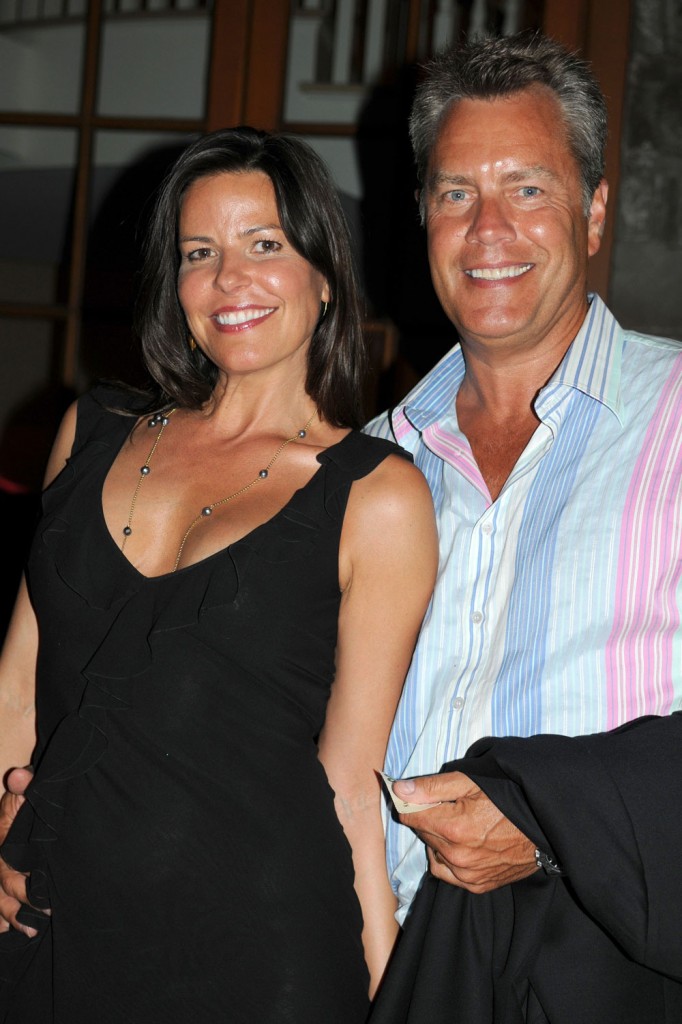 This came out a few days ago but I'm just seeing it now, so bear with me if it's old-ish to you. As background, Christie Brinkley had a very contentious, very public divorce back in 2008. During the divorce proceedings it came out that her ex husband, Peter Cook, had been cheating on her with an 18 year-old girl he hired to work at his architectural firm. Following the divorce, Cook repeatedly played victim, whining and blaming Brinkley for his cheating. Brinkley and Cook actually went several rounds in the press over the years. Brinkley would say something negative about Cook to the media and he would refute it by claiming that she was out to get him. He even did this when she didn't deign to mention him at all.
So Peter Cook has a well documented history as a philanderer and a whining a-hole, but he somehow landed another hapless wife after Brinkley. The wife, Suzanne Shaw, so thoroughly bought into Cook's poor me act that she parroted his words to the press that Christie had poisoned the marriage, and even her own marriage to Cook. She said back in 2012 that "the black cloud of Christie Brinkley's hate (that) has hung over our lives for the five years I have been with Peter and has taken an unhappy toll on me and my daughter's life." So it was Christie's fault that she was having a hard time with Cook. O-kay. Well now Shaw is divorcing Cook too after he predictably cheated on her. She's also issuing a public apology to Christie:
"Christie and I have talked recently and I have privately apologized to her, but, given the public nature of their divorce and custody battle, I feel a public apology is also appropriate and deserved," Suzanne Shaw wrote in a letter obtained by The Post Thursday.

Shaw said she was sorry for bad-mouthing the model by saying in 2012 that "it was the black cloud of Christie Brinkley's hate" that had tainted Shaw's marriage to Cook — when he had actually been continuing his skirt-chasing ways.

"Christie was wrongly vilified as being an embittered ex-wife," Shaw wrote. "I now believe she had every right to do what she did by taking a public stand; she was only trying to protect her children and have the truth be told. Given the nature of Peter's behavior, and battles for sole custody of their children, it was necessary for her to confront him publicly."

Christie's six-year marriage to Cook imploded in 2007 after she learned of his affair with 18-year-old office clerk Diana Bianchi. Cook rebounded by getting hitched to Shaw, who stood by his side during his ongoing court battles with Brink­­ley. During a 2012 hearing, Brinkley tried to warn Shaw about Cook's infidelity.

"When you find out he's been cheating on you, I'll be here for you," Brink­ley said in a courthouse hallway.

"Come up with a new line!" Shaw barked back. It turned out Brink­ley was right, and Shaw split with Cook this year, accusing him of cheating.

"What I say here is by my own volition. I truly feel it's simply the right thing to do. I'm deeply sorry for my part in causing Christie any unnecessary pain," Shaw writes.

"Unfortunately, I fell under Peter's spell, but now that the reality of who he is has been revealed, I regret my involvement. Christie is a wonderful mother and community member who involves herself in charitable causes and has truly made a contribution to society."

"Last week, Christie said, 'I wish you the courage to do the right thing for yourself, your daughter and countless women suffering at the hand of an extreme narcissist.' I believe I have done this now. I thank Christie for forgiving me and I wish her only the best.

"I would like to move on with my life now, quietly and privately. Peter and I have filed for divorce. I am putting this behind me."
I've read this before and it bears repeating: when someone you're dating tells you repeatedly how horrible their ex is, question whether they're the guilty party. Sometimes people get out of toxic relationships and need to vent, but other people blame their exes for every single negative aspect of their lives, which they perpetuate. The "my ex wife is crazy" trope is so tired and overused. Christie fought for her kids and she fought to have the press understand her side of the divorce. Now Cook's second wife is going through the same thing, and she has the integrity to apologize for believing Cook's lies. Good for Shaw, and I wish her the best. That's got to be painful.
Sidenote: Christie Brinkley is 60 freaking years old. Give me whatever she's having.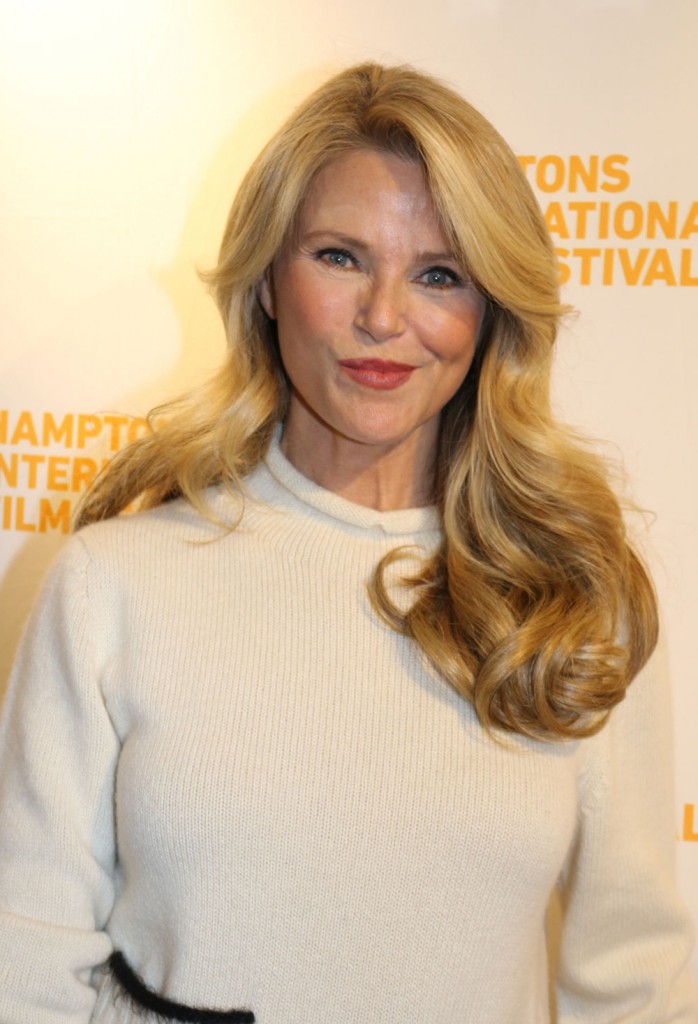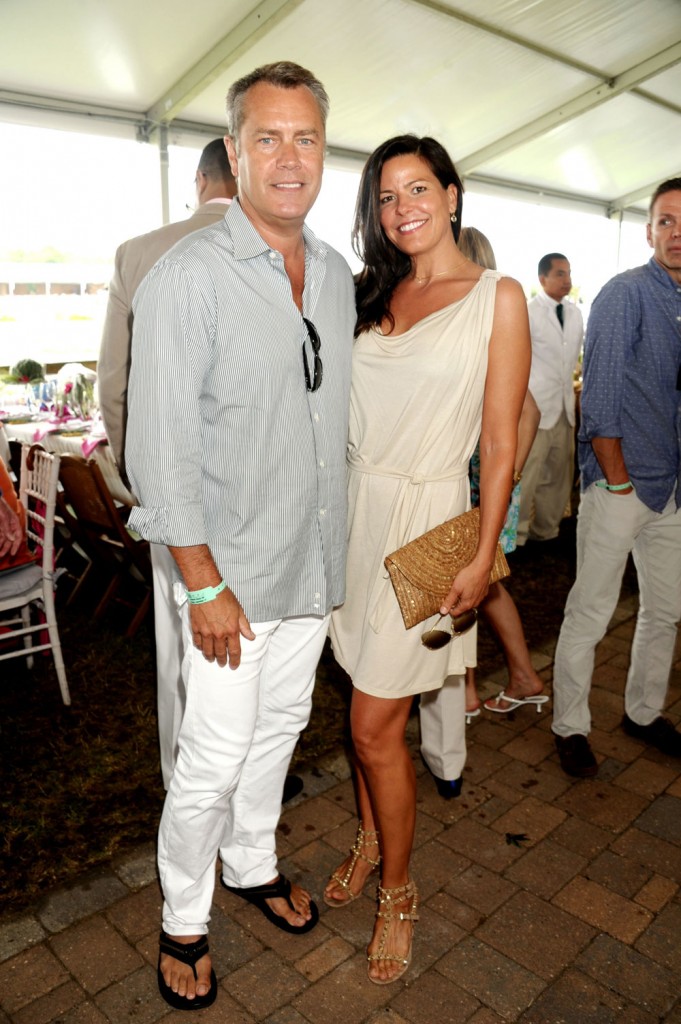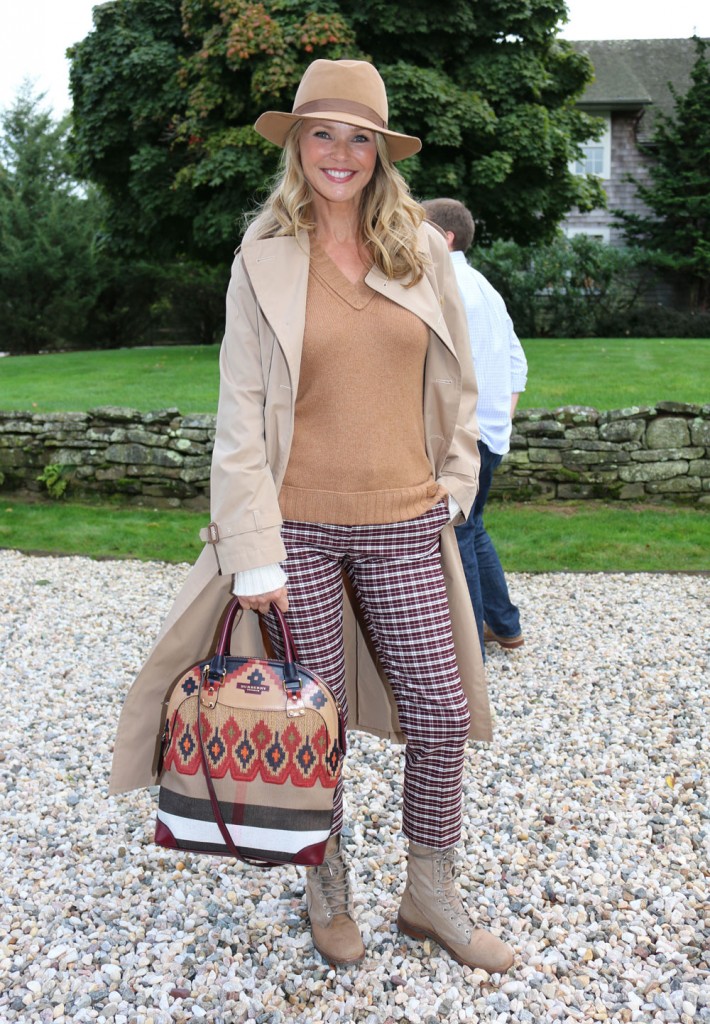 Photo credit: WENN.com