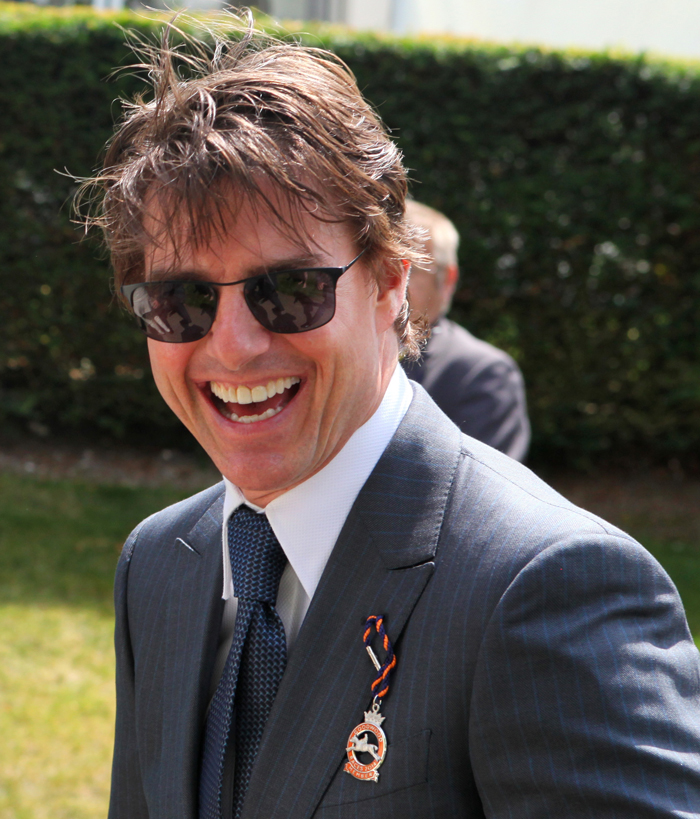 Have you seen the new photos of Tom Cruise on the set of Mission: Impossible 5? He's 52 years old and was papped clinging to the side of a military plane in motion. Tom always has to do everything bigger and better than everyone else. He can't even let a stuntman do the flashy stuff for him. Tom has to prove himself to be the bravest action star ever. That's fine, but it's still crazy.
I usually have so much fun talking about the tabloid matchmaking sessions for Tom. The tabs recently set him up with Sandra Bullock and his MI5 co-star, Rebecca Ferguson. Tom is forever "smitten" with all of the ladies in the Tom Cruise mad lib adventure. The couch jumper is so over the top when he falls in love, so these stories are usually worth a few chuckles. The most recent rumors have been dumb. Something about a "hookup" with Lindsay Lohan? Both sides shut that gossip down real fast. And this week, lucky Miranda Kerr is the rumored recipient of Tom's advances. Hahaha. Not true. This week's issue of Us Weekly says Tom is crushing hard on his assistant. Cue the MI theme music:
Tom Cruise has never minded long hours on set. But the actor, 52, is relishing every second on Mission: Impossible 5 because, according to a set source, he's got a crush on his 22-year-old assistant, Emily! "He's always flirting iwth her," the source tells Hot Stuff. "Most people on the film have noticed how into her he is."

The consummate pro, who divorced Katie Holmes two years ago, has decided to complete this Mission before taking things further with the Brit. "He's already asked Emily to go out to dinner with him, on a date, when they're done shooting," says the insider on the flick, which has been in production in Europe and Africa since August. Adds the source, "I've never seen him crush on anyone so hard!"
[From Us Weekly, print edition, November 17, 2014]
The Miranda and Lindsay stories are ridiculous of course. This story about the assistant could also be made up, but it could be true. I think Tom falls in love all of the time. He's forever "smitten," and only being in a relationship saves him from acting like a fool in front of women. Tom hates being single, and these rumors aren't going to stop until he finds a new official girlfriend.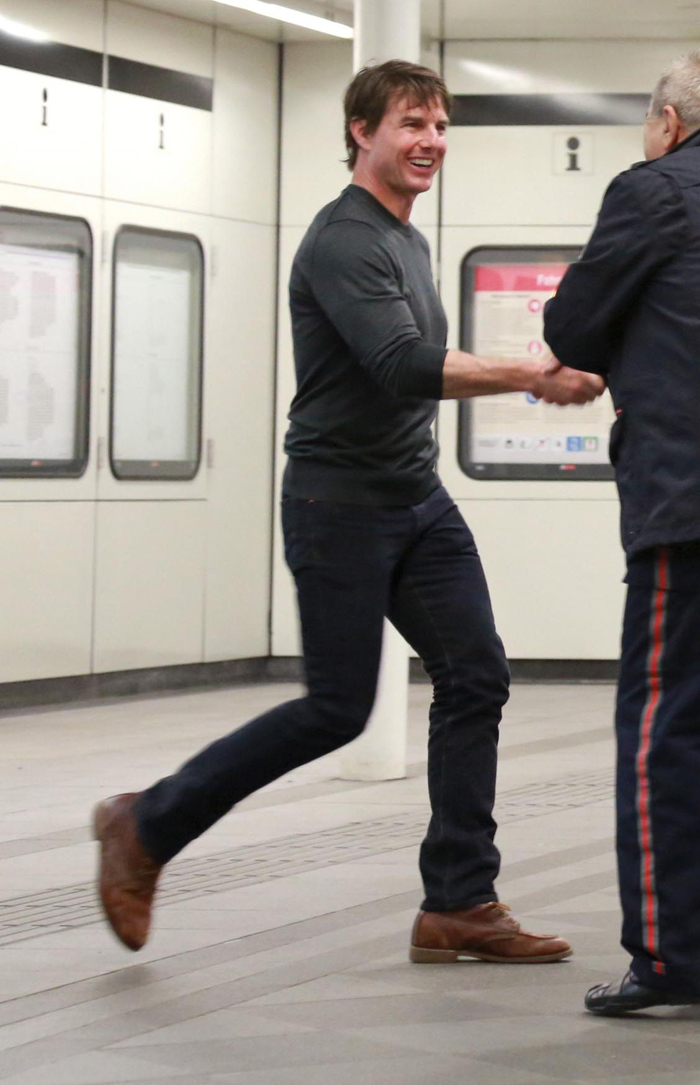 Photos courtesy of Fame/Flynet & WENN