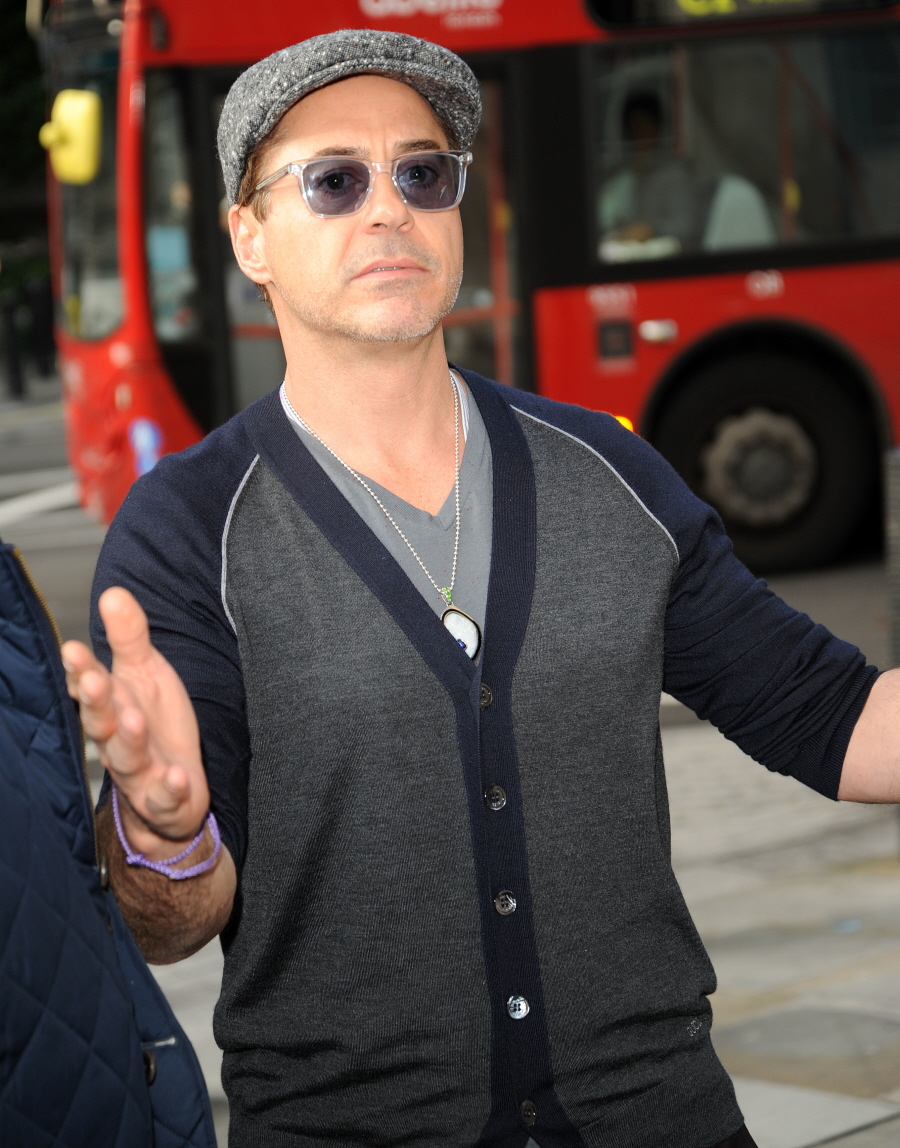 Robert Downey Jr. had a good week. He and his wife Susan welcomed their second child together, a little girl they named Avri Roel, which I kept pronouncing as "Avril Row-El," because I couldn't be bothered to actually figure out how RDJ and Susan will pronounce it. I guess it's going to be pronounced like hard-A Avery? Or soft-A Ahh-vry? Eh. I don't think much of the name, but God bless.
RDJ and Susan have been enjoying lots of good press about the wonderful state of their marriage, and how they manage to work together so well while simultaneously building a family and a home. Many people will cry if this marriage goes to hell, and Susan is the #1 reason why we believe RDJ is a good guy these days. Well… this story doesn't "prove" that he's a BAD guy, but it might prove that RDJ is far from perfect:
Before the interview began, Robert Downey Jr's assistant had spent two hours fretting about getting the temperature in the room just right. He needn't have worried. For as the Hollywood star joined Lorraine Kelly in a hotel suite for a chat, there was just one thing on his mind.

Miss Kelly has revealed that as the 49-year-old actor sat down, he blurted out: 'Nice t*ts.'

The ITV breakfast host, 54, who has a 36C bust, said: 'Robert was not quite himself. He had a time in his life when maybe he was discovering himself, having issues. He came on looking a bit worse for wear and he had no shoes on and he wandered around and he sat down and I said hello and he looked at me and said, "Nice t*ts". It could have been worse. He could have said, "Oh, I don't like them". It is a difficult thing to respond to.'

Downey Jr's comments were all the more surprising because Miss Kelly had been primed to think his first concern would be how hot it was. Speaking on tomorrow night's Jonathan Ross Show on ITV, she said: 'We were in a hotel room waiting for him and a minion came in and said the room was too hot. He kept coming back every ten minutes saying "The room is too hot. Robert won't like it". 'The man had a Robert Downey Jr thermometer. Anyway, Robert came and he was fine. He didn't know what they were talking about.'
I believe her. I think this probably happened, and it's disappointing. I feel like any time a celebrity or a man with any power comes into a room and says something about a woman's body, it's a power thing. It's not meant to be a compliment, it's meant to throw a woman off and assert dominance in a given situation. And that sucks because I really thought RDJ would be different.
Here's a photo of Lorraine Kelly: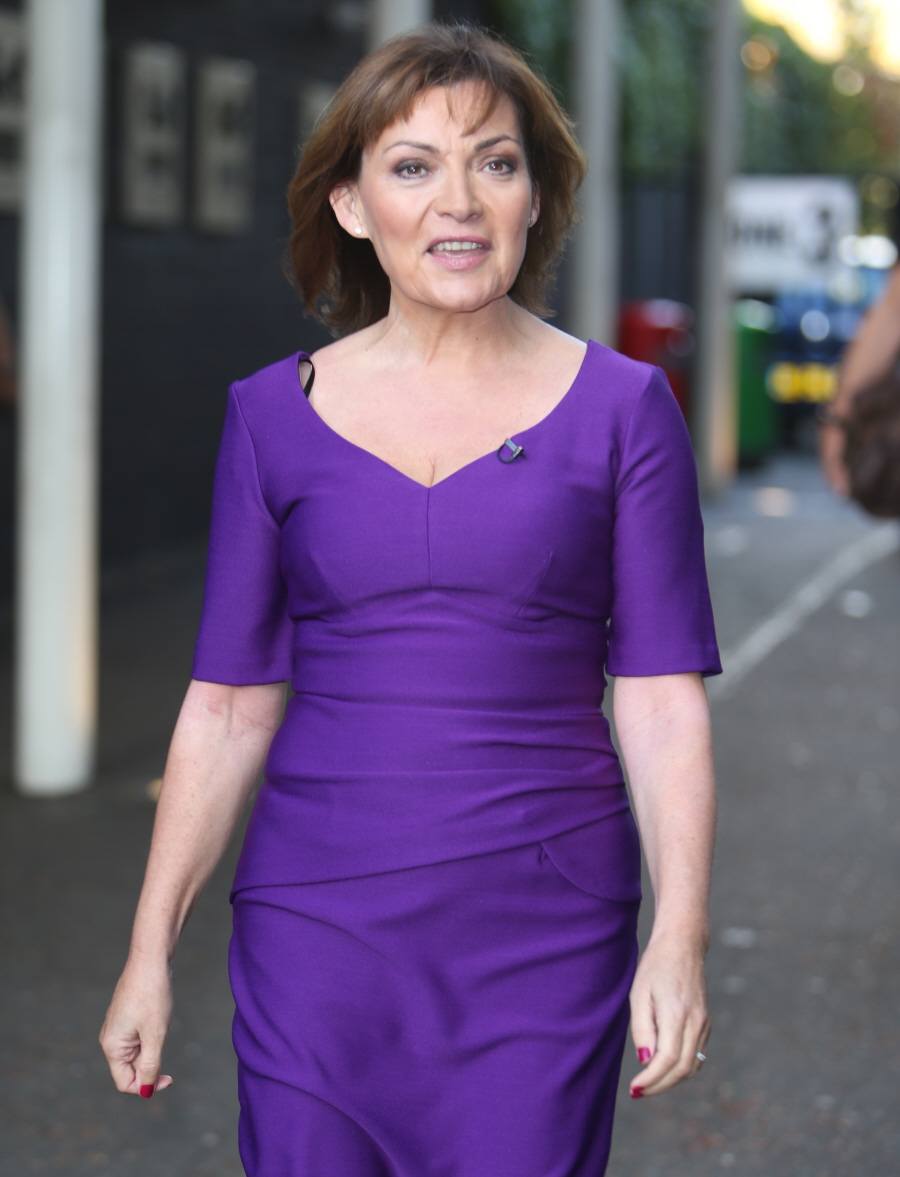 Photos courtesy of WENN.