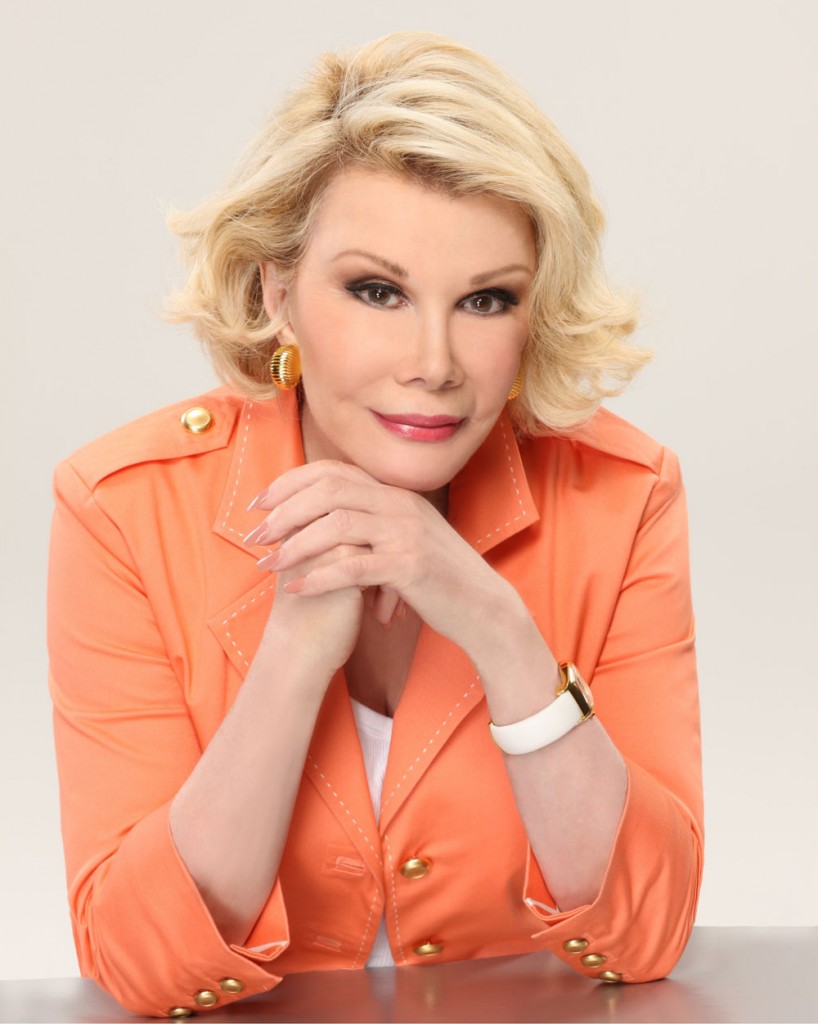 A new Department of Heath report on Joan River's death confirms many of the tabloid reports about her sad and very preventable death two months ago while undergoing an endoscopy. Multiple failures in protocol lead to River's death, which occurred after her trachea closed up while she was having a laryngoscopy by her personal physician. This was an additional procedure which Rivers had not signed off on performed by a doctor who was not authorized to operate at the endoscopy facility. What's more is that Joan was possibly given too much anesthetic because she was not weighed before the procedure, which is standard practice, and the facility lacked the basic medication that could have been administered to open her trachea and quickly save her life. Doctors did not notice that Joan had deteriorating vital signs until it was too late. Here's more:
In a shocking new report, investigators claim Joan Rivers suffered irreversible brain damage following a series of mistakes by her personal physician as well as staffers at the Yorkville Endoscopy Clinic where she underwent both an endoscopy and laryngoscopy.

According to the report, one of the offenses included not being weighed before the procedure, which is required before administering anesthesia, in this case Propofol. In addition, the investigation, which was conducted by the New York State Dept. of Health, also found that Rivers only signed a consent form for the endoscopy, not the laryngoscopy, which was performed by the comedian's personal physician, who did not have medical privileges at the clinic.

Melissa Rivers's attorneys responded in a statement: "Our client, Melissa Rivers, is terribly disappointed to learn of the multiple failings on the part of medical personnel and the clinic as evidenced by the CMS report. As any of us would be, Ms. Rivers is outraged by the misconduct and mismanagement now shown to have occurred before, during and after the procedure."
I heard the detail about the selfie on ABC news, which claimed that a staffer at the endoscopy clinic took the photos of Joan while she was sedated, not Joan's personal physician as has been previously reported. (The news broadcast called the photos selfies, it's unclear if they were.) Yorkville Endoscopy states that the staffer taking the photos has been fired, as has the physician who performed Joan's endoscopy.
If Joan was my family member, I would sue the clinic and both doctors. It's widely expected that Melissa Rivers will file suit. RIP Joan. You may have been 81, but we expected you to continue insulting people for another 10-20 years.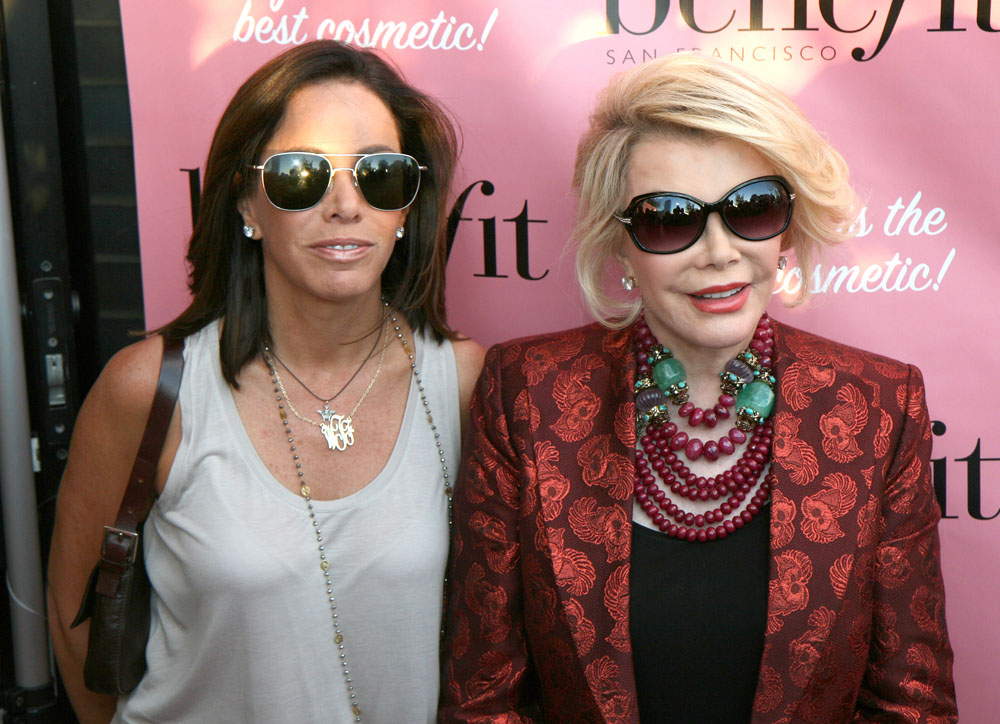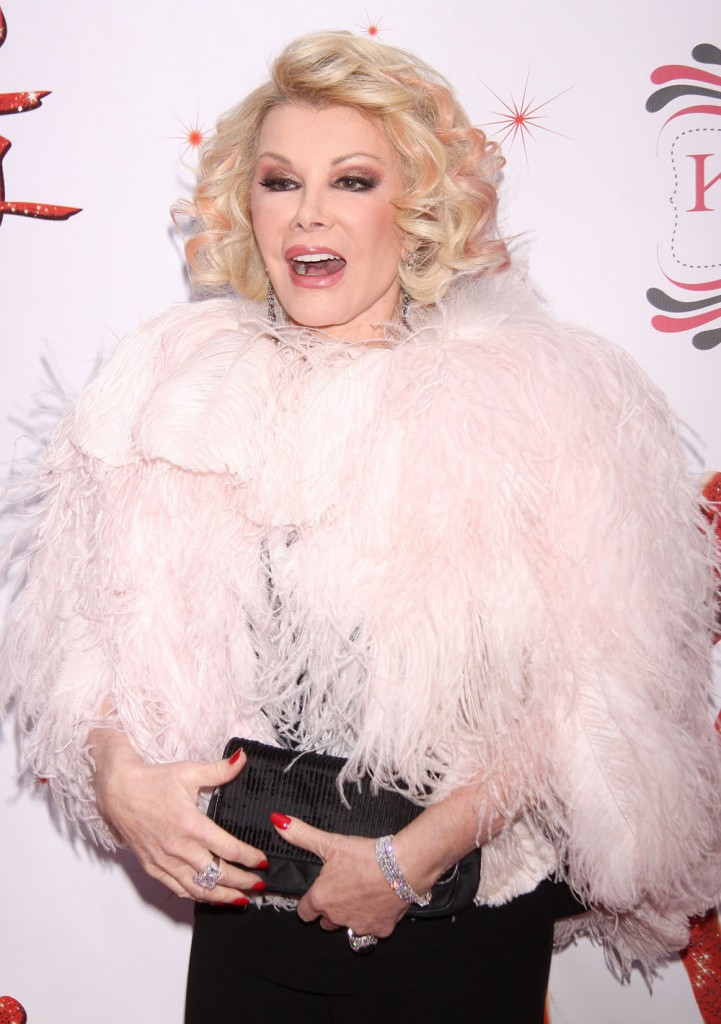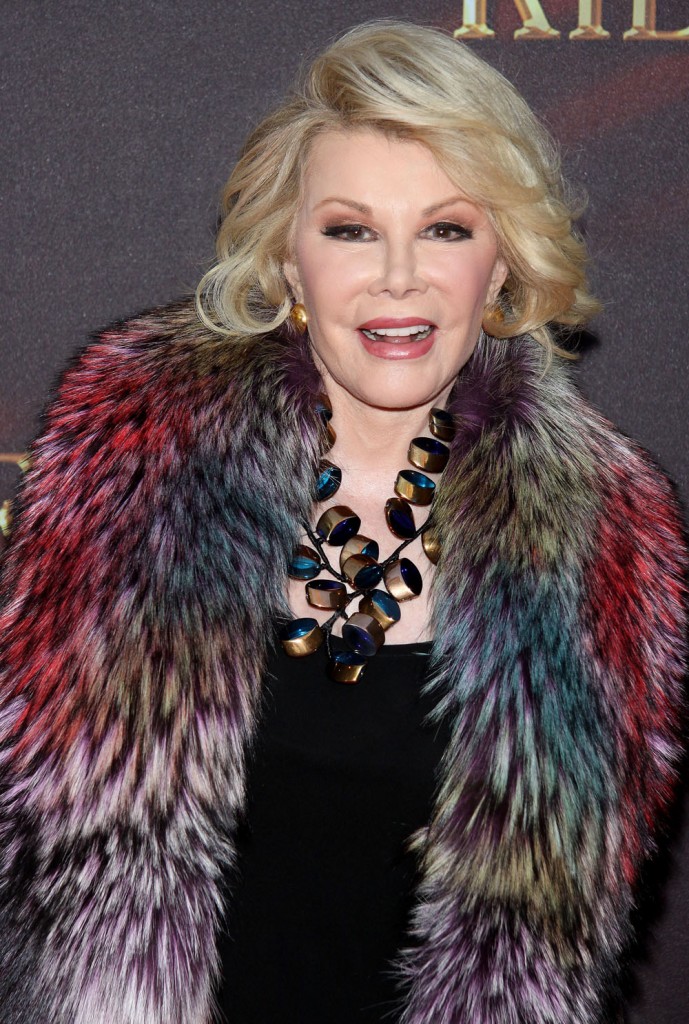 Photo credit: WENN.com