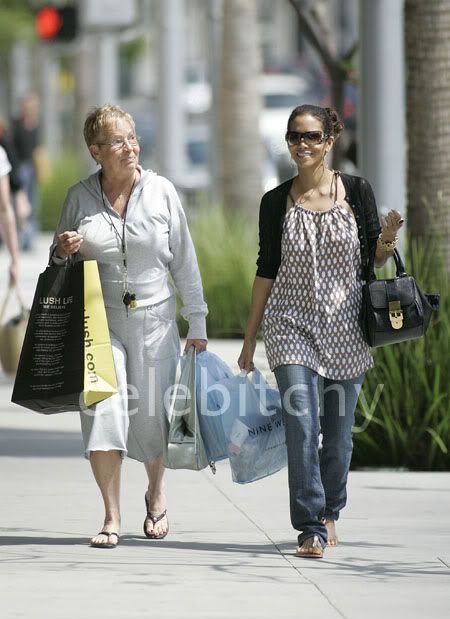 Halle Berry caused a paparazzi frenzy while out on a shopping spree in Beverly Hills with her mom yesterday. Wearing a printed floaty top that made her look pregnant at the right angle, some speculated that she was ready to show off her baby bump. She also was seen clutching bags over her stomach while surrounded by photographers, so it seems like a sign to me.
Bossip has another recent picture of Halle in a loose dress looking pregnant. She was said to have dropped $1,000 on baby girl's clothing at a top boutique at the beginning of this month. From the front she doesn't look five months along to me, which is when you can learn the sex of your baby. Maybe she found out ahead of time or was buying items for a friend's baby.
People have been declaring Berry pregnant for months, and she has been outspoken about wanting a baby. She is quoted as saying "I will definitely adopt. And I probably will adopt even if it does happen naturally."
Maybe she's got an adoption of a baby girl in the works and she's pregnant at the same time. Now that would trump all.
Berry has been dating model Gabriel Aubrey and says that after two failed marriages she's definitely never getting married again.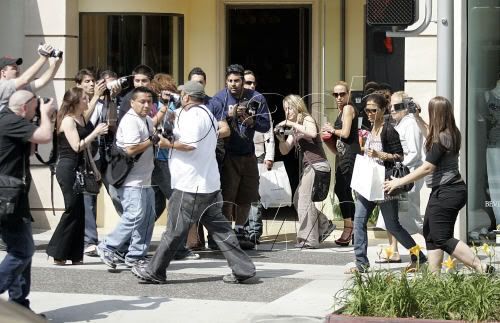 Thanks to Splash News for these pics.