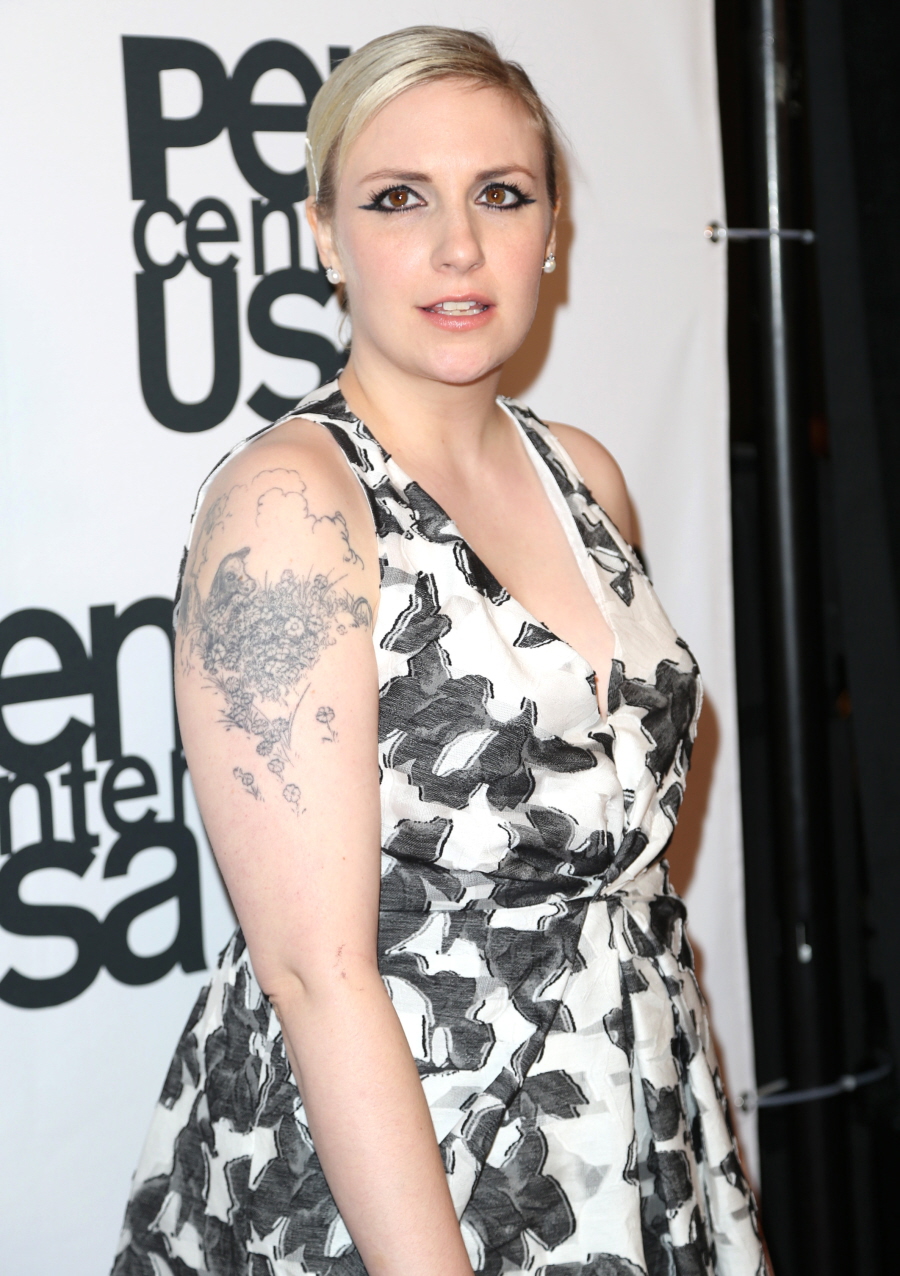 Here are some photos of Lena Dunham at last night's 24th Annual Literary Awards Festival at PEN Center USA. She and Judd Apatow actually won an award for an episode of Girls. This was Lena's first public outing since all of the crap went down more than a week ago – go here to recap. Conservative sites – and then ALL media outlets – were discussing whether Lena had molested her younger sister Grace when they were both children. The discussion was based on actual excerpts from Lena's book Not That Kind of Girl. At first, Lena played the scandal like the controversy-troll she is, half-baiting and half-way positioning herself as a victim of aggressive male bullies. Then the whole thing turned on her and she ended up issuing a half-assed apology and she canceled part of her European book tour. She also threatened to sue Truth Revolt, the conservative site that picked up the National Journal's claims and went overboard (that site even misidentified Lena's age during the time of the alleged abuse).
Here's my take: Lena is either consulting with a crisis manager or she fully understands that she might need to take a step back, and that she can't handle this scandal with her normal controversy-trolling ways. She's barely tweeted since her half-assed apology. She has issued no further public statements. Some people – mostly her defenders – are trying to turn this controversy into a teachable moment, which I guess is trying to make the best out of this situation. This Salon piece in particular was interesting to me. This Time Mag piece was awful though – I'm sorry, but Lena is not our most accessible feminist. STAHP.
So, will Lena survive this mess? I don't know. Probably. If she continues to follow a more mature path in handling this crisis, probably. I think it's sort of interesting that she no longer has green hair too – she dyed it back to blonde, because she's a serious writer and feminist, not an attention-troll!! The trailer for Girls Season 4 came out this week too: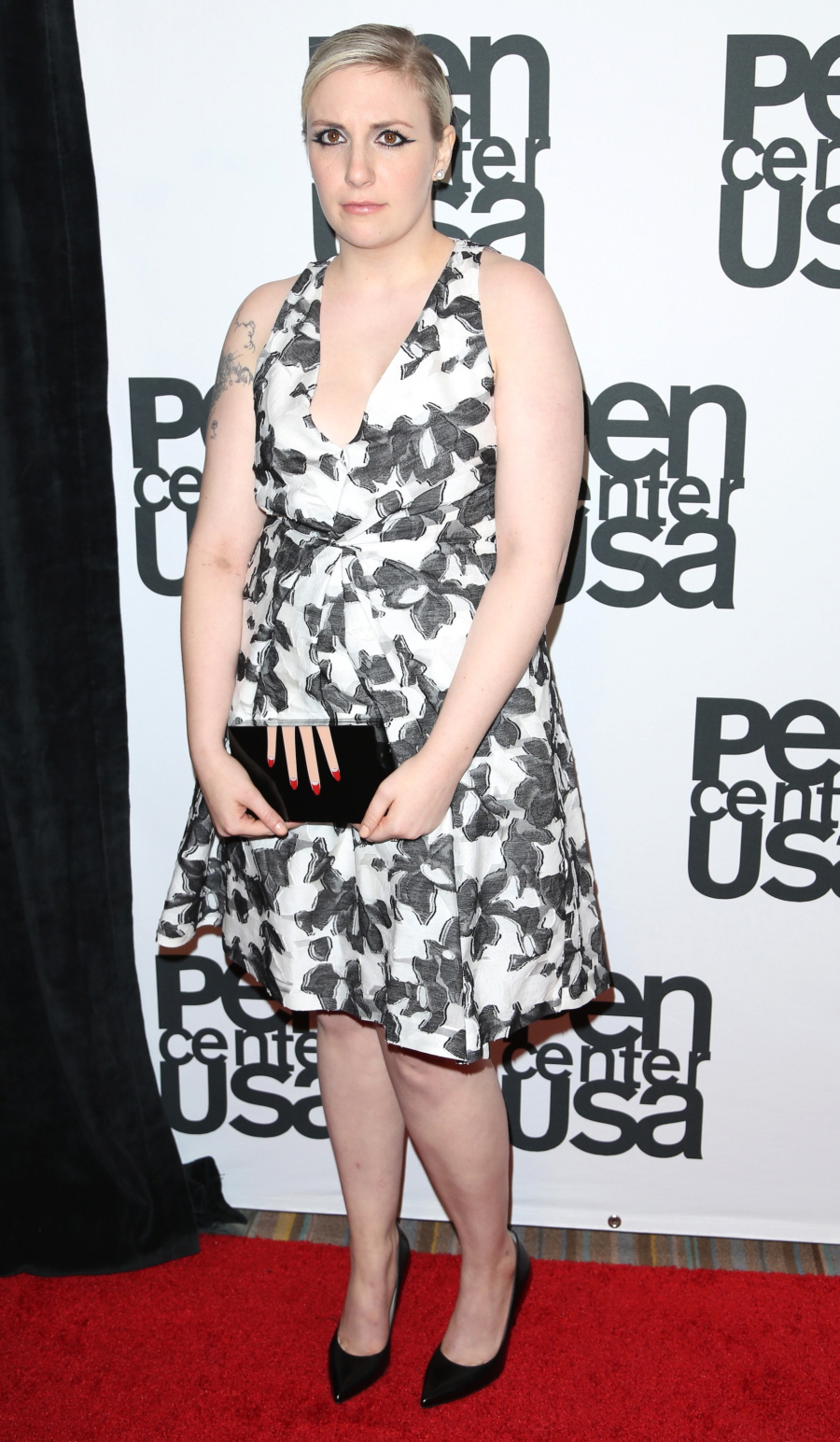 Photos courtesy of WENN.