Pictures of the day: Sir Daniel Day-Lewis is made a knight by Prince William http://t.co/NojRwEN1kz pic.twitter.com/MxjV3i9F4p

— HuffPostUK Pictures (@HuffPostUKPics) November 14, 2014
I always think it's interesting to see who gets honored with some kind of title by the Queen and/or royal family. These days, the Queen outsources some of her knighting and dame-ing duties to Prince Charles and Prince William, although the Queen still shows up for some people. Like, The Queen handled Angelina Jolie's dame-ing. But the Queen didn't feel like doing the knighting today, so she sent William in her place. So William was the one to knight Daniel Day-Lewis!
Multiple Oscar-winning actor Daniel Day-Lewis has been knighted by the Duke of Cambridge. The 57-year-old Lincoln star, the only person to win an Academy Award for best actor three times, was honoured at Buckingham Palace for services to drama.

Clean-shaven, with short, grey hair and dressed in traditional morning dress, the acclaimed and notably private Anglo-Irish actor declined to speak to the media after being honoured by William. Sir Daniel was made a knight in the Queen's Birthday Honours list in June, saying at the time he was "entirely amazed and utterly delighted in equal measure".

He won his first Oscar for his role as a disabled writer in 1989's My Left Foot, and a second for his turn as an early 20th century oilman in 2007's There Will Be Blood. He completed his hat-trick by playing assassinated US president Abraham Lincoln in 2012. Other high-profile roles include Guildford Four member Gerry Conlon in the film In The Name Of The Father, an adopted native American in The Last Of The Mohicans and a brutal butcher in Martin Scorsese's Gangs Of New York.

Sir Daniel, who grew up in south London and has dual British and Irish citizenship, is fiercely private and lives in Co Wicklow, Ireland, with wife Rebecca Miller – daughter of playwright Arthur Miller – and their two sons. The son of former poet laureate Cecil Day-Lewis and actress Jill Balcon, he has been nominated five times for the best actor Oscar and has a reputation for taking his method acting very seriously, including staying in character off-screen as well as on during filming.
I seem to remember that DDL might have American citizenship as well? He married an American, so he would certainly be eligible for American citizenship, and I believe all of his sons were born in America. Plus, DDL and Rebecca Miller actually do live in NYC for some/most of the year. So… does DDL have triple citizenship in Ireland, Britain and America? To go along with his triple Oscar wins? Wonderful.
Anyway, this is just for all of the people tired of excessive Bendy Cumber coverage. Some DDL for you to enjoy.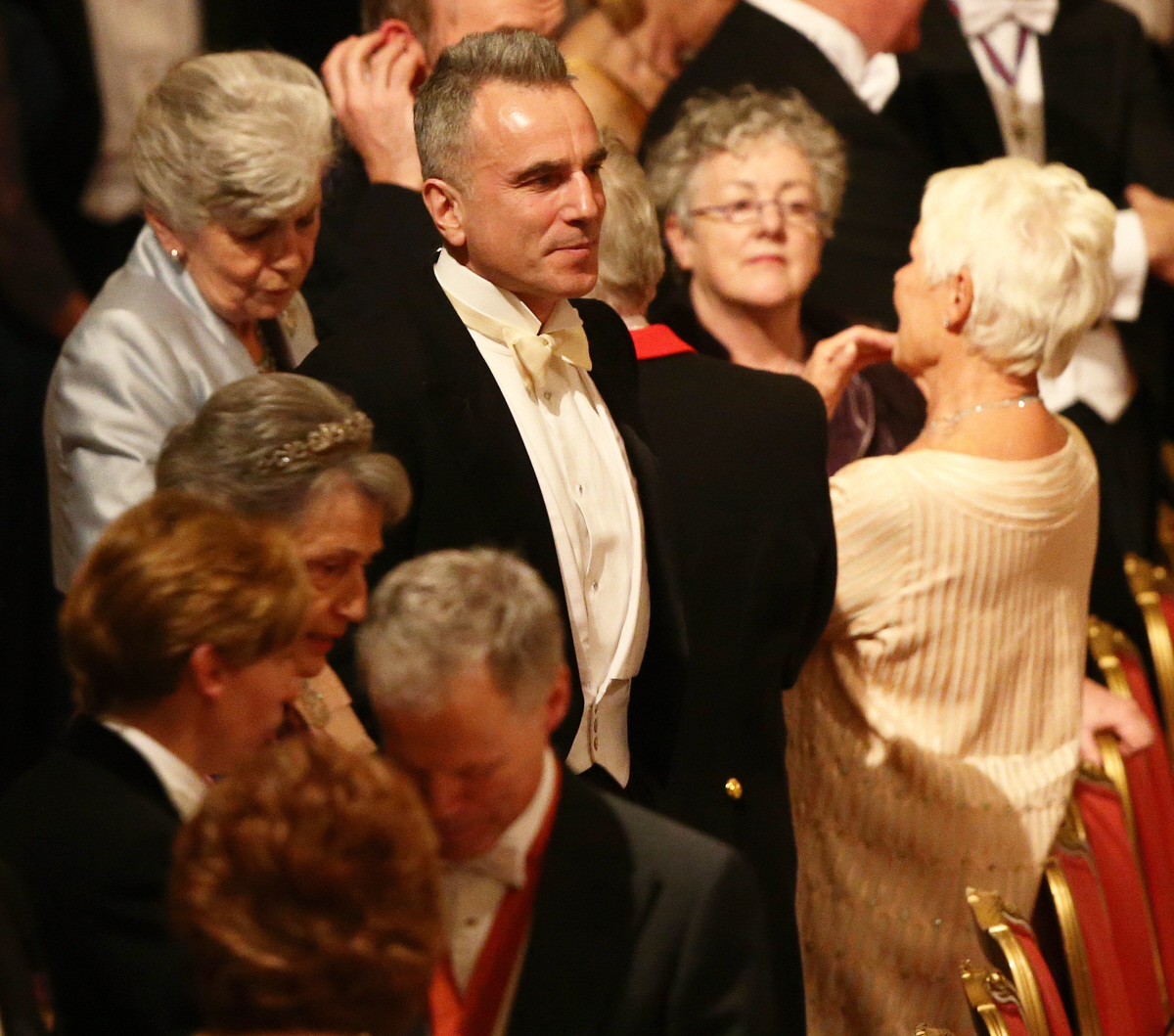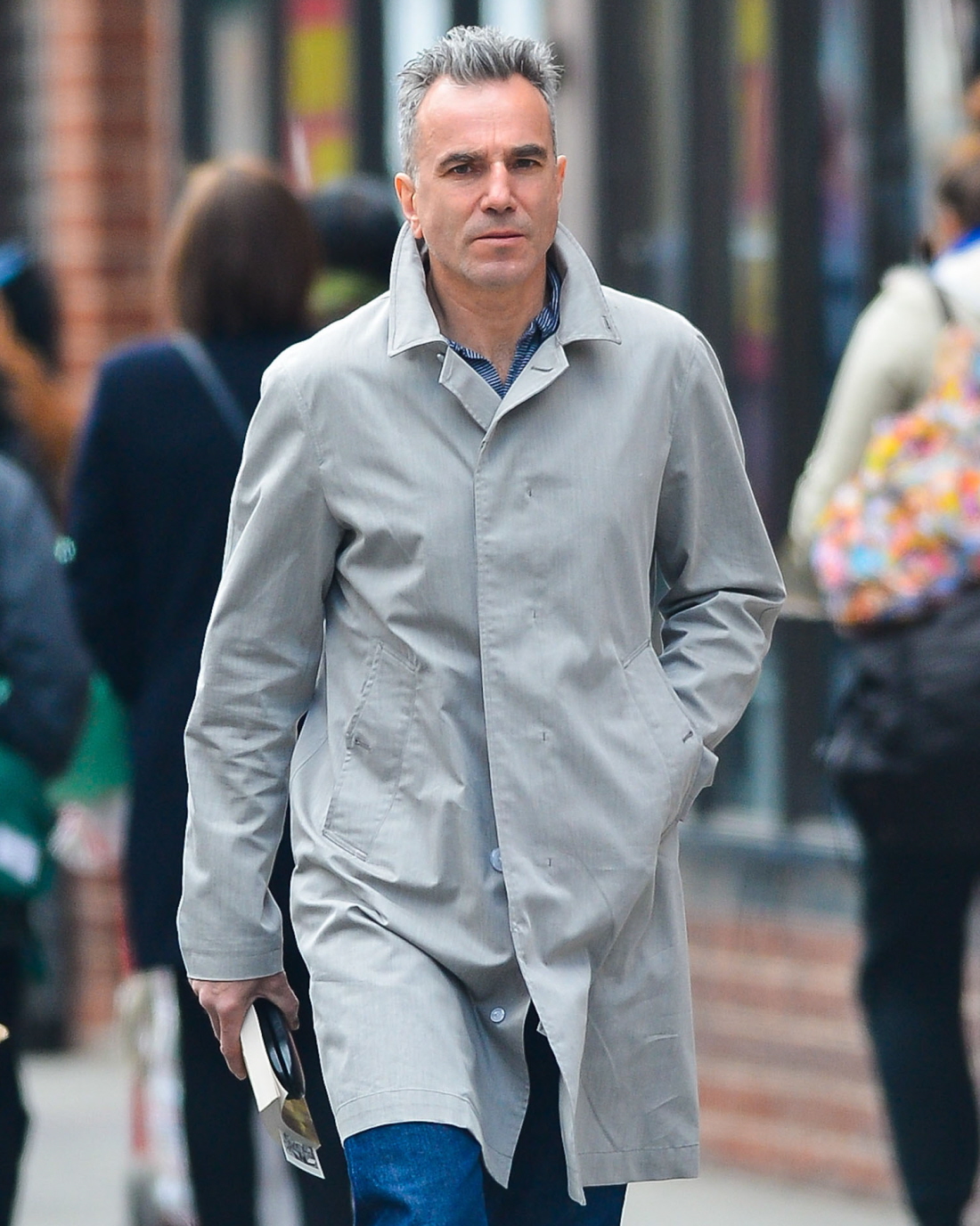 Photos courtesy of WENN, Fame/Flynet.