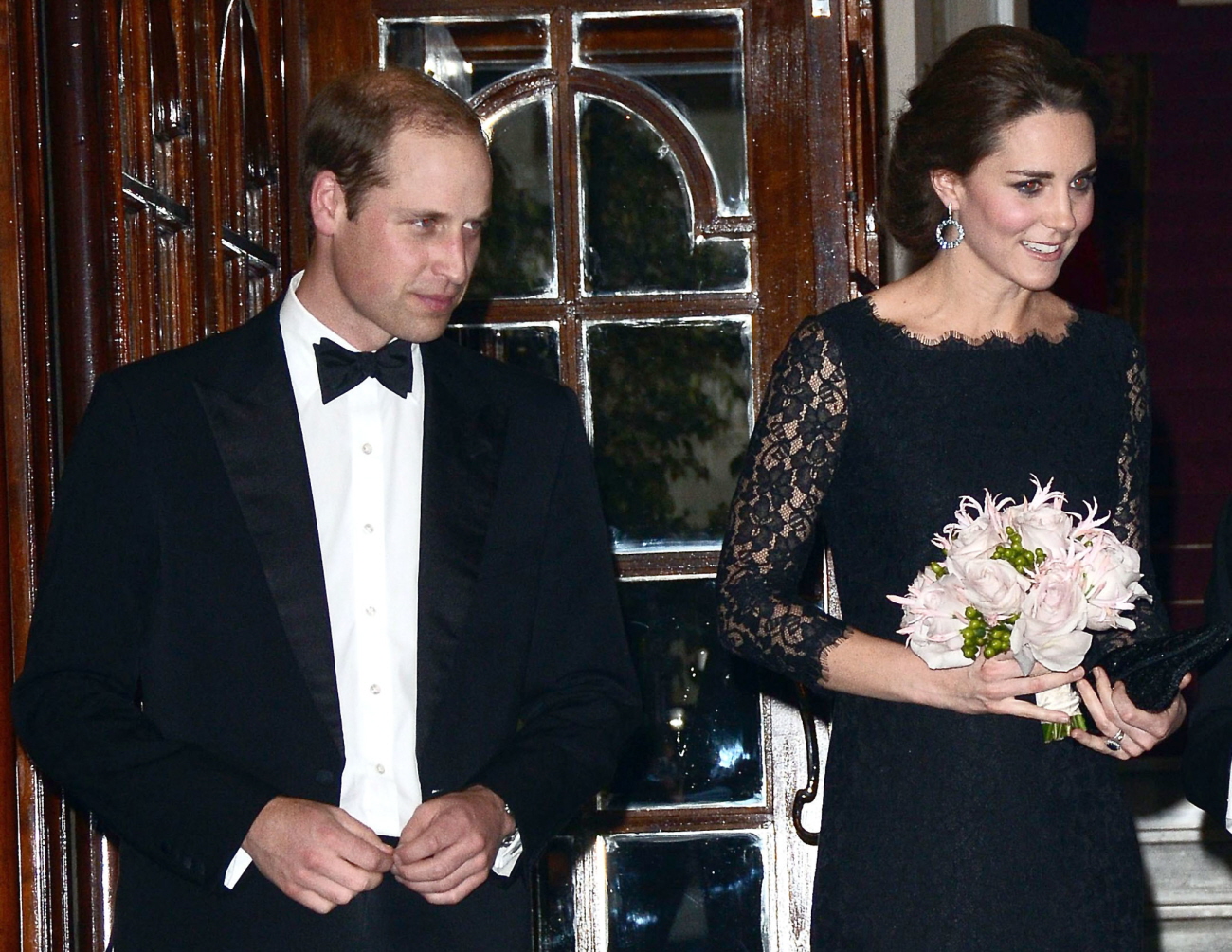 Slowly but surely, "sources" have been leaking interesting details about the inner workings of Kensington Palace/Clarence House, meaning Duchess Kate and Prince William's people and how those people interact with Prince Charles' people, and how good all of these people really are at their jobs. My take has always been that Charles actually learned a lot about the press machine when he was with Diana – you could call it trial by fire, because anyone engaging in a press battle with Diana always lost, because she had an otherworldly gift for media management. But Charles took what he learned and he put it into somewhat good use, like getting the public used to Camilla and at this point, getting the public to gradually accept the idea of a Queen Camilla.
But what about William and Kate? The problem, I've always felt, is that William thinks he has his mother's gift for PR and he just doesn't. So much of what William and Kate try to do in the press is often blatant propaganda spin and/or lies. No nuance, no give and take, no sticking to an accessible press narrative. I think William is a temperamental man and he doesn't understand why the press won't just do as their told, and so he yells and throws tantrums about it. So, guess what? As it turns out, NO ONE wants to be in charge of Will and Kate's press office.
Polishing the images of the popular Duke and Duchess of Cambridge and Prince Harry should be one of the plum jobs in PR. But I hear their appointment of a new communications secretary has proved such a fraught process that they have drafted in a highly paid firm of headhunters. Former BBC producer Ed Perkins quit Kensington Palace more than seven weeks ago, after only two years as their press secretary, and Prince William, Kate and Harry have still not found a suitable candidate to succeed him.

'It's a nightmare,' claims a senior courtier. 'Prince William does not take advice readily — let's put it like that. Several well-qualified candidates have been ruled out.'

William has a reputation for being strong-willed, but a Kensington Palace spokesman denies suggestions that the Prince has made clear he does not want anyone who has worked at Buckingham Palace or Prince Charles's office at Clarence House.

'The recruitment process is ongoing,' says the spokesman. 'It has been straightforward and we are close to an appointment being made.'

Plans were announced in January for a unified media operation based at Buckingham Palace for all members of the Royal Family, but they have been shelved amid some tensions. Prince Charles's staff have returned to Clarence House while William, Kate and Harry have their own office at Kensington Palace. The plans are said to have caused friction between Buckingham Palace press chief Sally Osman, and Kristina Kyriacou, Prince Charles's outgoing communications secretary. Kyriacou, a straight-talking former PR for pop singers such as Take That star Gary Barlow and Bjork, favoured a more dynamic, modern approach to promoting the heir to the throne, but she is said to have come up against resistance from traditionalists.

Perkins, who has left to join the PR firm Portland, succeeded Miguel Head after he was promoted to the role of William, Kate and Harry's private secretary. Head was at the hospital when Kate gave birth to Prince George and is said to act more like a friend of William than an employee.
So, everything is in shambles, it sounds like. The Queen tried to ease Charles into some kind of power position and it sounds like her staffers at BP were in open revolt. It also sounds like Charles' people weren't up for the more difficult task of actually firing some of the "old guard" men in grey who have been there much too long. As for William and Kate's press office… "Prince William does not take advice readily — let's put it like that." WOW. Let's put it like this: William thinks he's a genius and everyone should just do what he says and then when it all blows up in his face, he yells and blames everyone for doing what he said.
Oh, and as for William and Kate's NYC trip December 7-9… they will attend their first basketball game! They will watch a game between the Cleveland Cavaliers and the Brooklyn Nets. The game is in Brooklyn, and Page Six says it will be the second time ever that a member of the royal family has visited Brooklyn. Princess Diana was the first to go to Brooklyn (before it was COOL TO GO BROOKLYN), back in 1989. I want to see Will and Kate rock some hipster style for their jaunt to Brooklyn. Kate can break out her skinny jeans, maybe an "ironic" flannel and trucker's hat and some horn-rimmed glasses. William should grow some ironic facial hair. Maybe a soul patch. Last thing: Prince George will not be coming on this trip. Probably because he would have punched Mayor de Blasio in the face.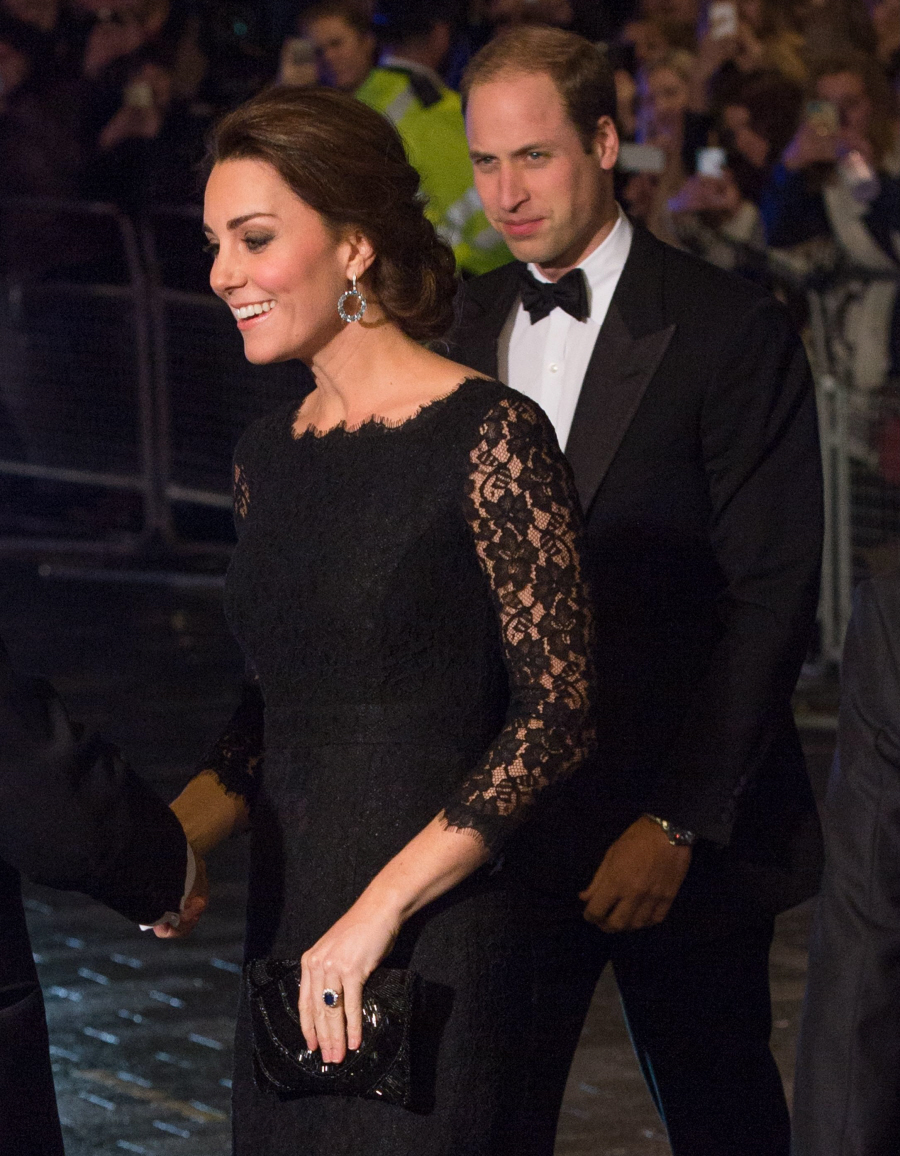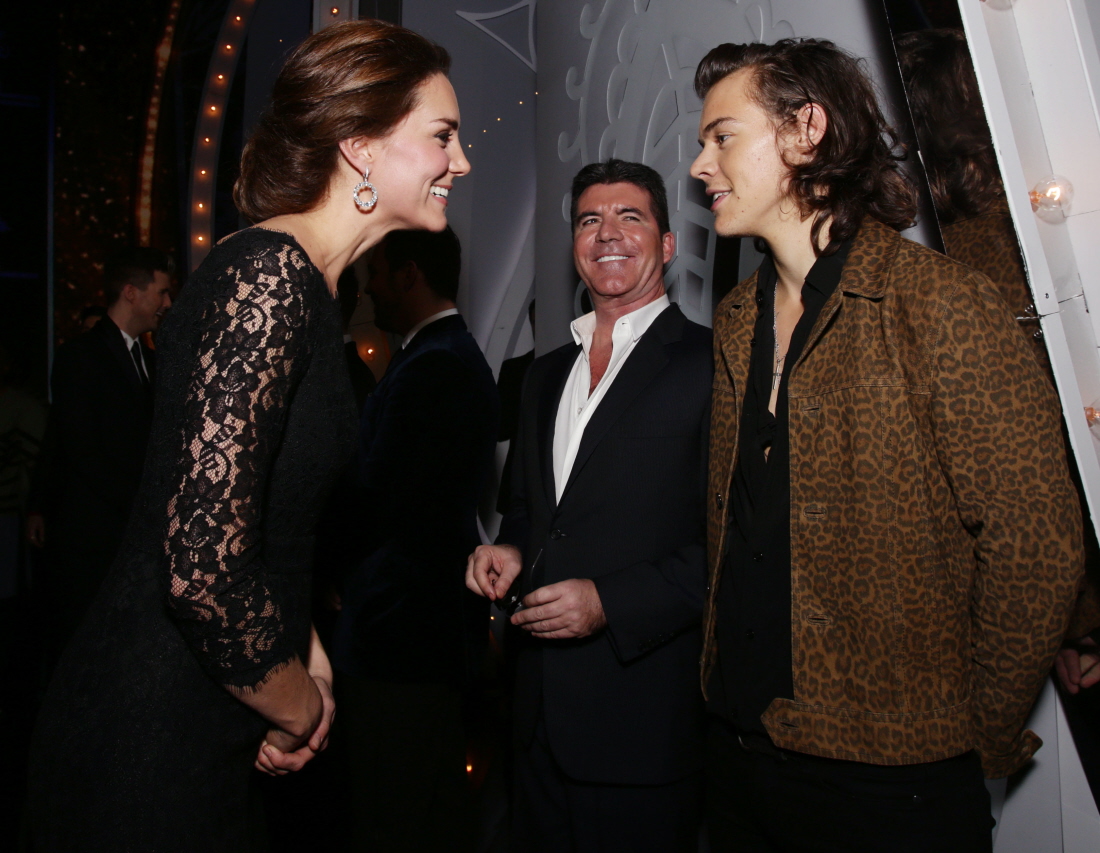 Photos courtesy of WENN.