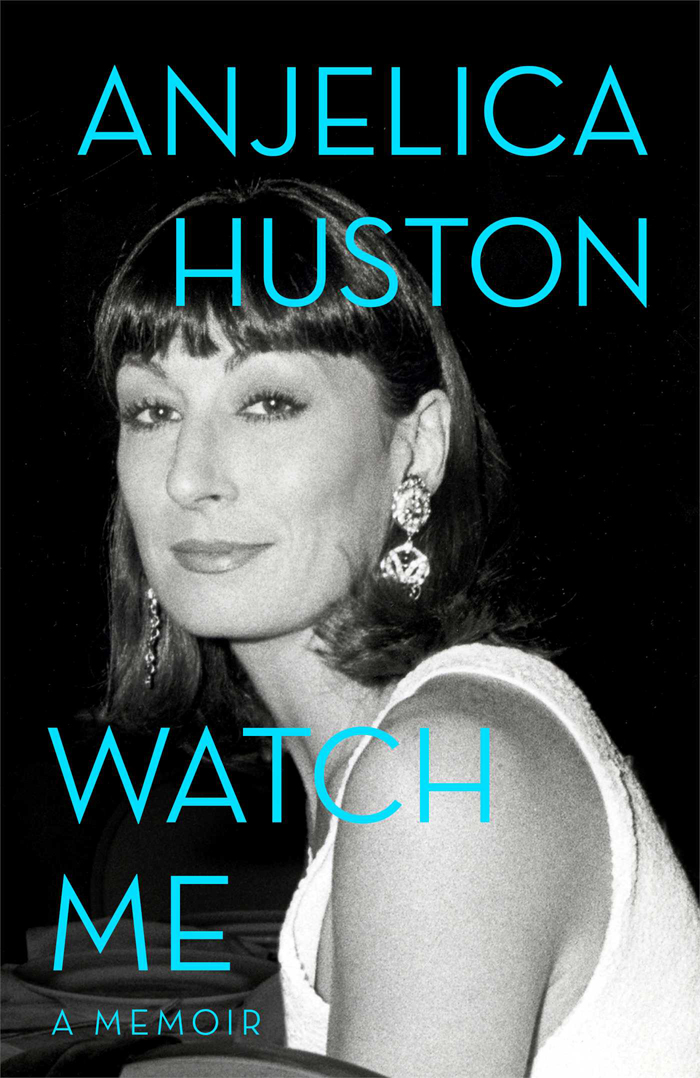 Angelica Huston is promoting her new memoir, Watch Me. She's already released some excerpts about her disastrous relationship and breakup with Jack Nicholson. Anjelica admitted to repeatedly punching Jack upon their final breakup. A lot of you commented about Anjelica's association with Roman Polanski back in the day. Specifically, Anjelica was at Jack Nicholson's mansion the night that Roman drugged and raped 13-year-old Samantha Geimer (nee Gailey).
We know from Samantha's memoirs that Roman took plenty of photos of her. One of those photos made the cover of Samantha's book. Samantha also revealed that Roman stopped to chat with Anjelica after the incident. Now Anjelica acknowledges in her own memoir that this moment did happen. She says that she "thought nothing" of the situation because Samantha looked older than her true age. Huh. Here are more excerpts from the Sunday Times (via The Independent):
Anjelica Huston said she 'thought nothing' of the moment she caught director Roman Polanski with a 13-year-old girl at Jack Nicholson's home.

The Oscar-winning actress has revealed details about walking into the house where Polanski and his under-age lover were together in 1977.

Huston said she arrived home to Nicholson's house, who she was dating at the time, to find the director's jacket and cameras in the kitchen.

In an extract from her memoir published in the Sunday Times Magazine, she said: "A short while later, Roman and a girl came around the corner, he introduced me to her and said they had been taking pictures.

"She was wearing platform heels and appeared to be quite tall. Roman collected his jacket and cameras, and they left together. I thought no more of it," she said.

Huston, 63, said she did not give the encounter a second thought until plain-clothed detectives raided her home the next day.

She said: "They followed me upstairs and I showed them some grass in a drawer. At that point they went through my bag, where they found a gram of cocaine. That seemed enough evidence for them. Roman and I were bundled into the back of two separate police cars. We were under arrest."

She added: "After that there were newspaper articles, photos, repercussions. Roman was charged with the sexual assault of a 13-year-old girl at Jack's house."

Oscar winner Polanski has continued to make films and work with some of the biggest names in Hollywood. But he has not stepped foot on American soil since he fled in 1978 as he is still wanted by the US authorities.
[From Independent]
It's hard to believe that Anjelica didn't mentally question Samantha's presence. She was wearing very high heels and looked tall, so it was okay? The whole case still gives me the heebies. Years ago in Roman's probation report for the case, Anjelica described Samantha as "sullen" and went on to say this: "She appeared to be one of those kind of little chicks between — could be any age up to 25. She did not look like a 13-year-old scared little thing. She seemed quite tall to me. She seemed pretty well developed girl. I would have not thought she was 13." In practically the same breath, Huston said of Polanski, "I don't think he's a bad man. I think he's an unhappy man." Anjelica is doing herself no favors with these new memoir excerpts. She's capitalizing on a sordid and traumatizing event for Polanski's victim, and she's defending him yet again.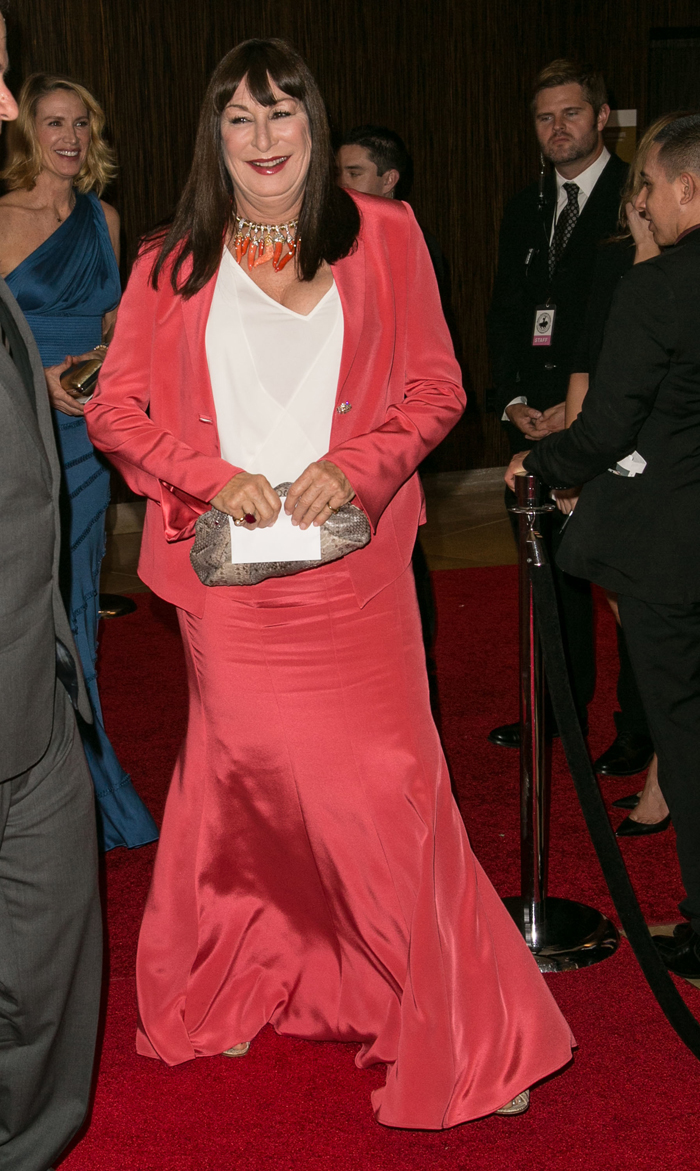 Photos courtesy of Simon & Schuster, Fame/Flynet & WENN