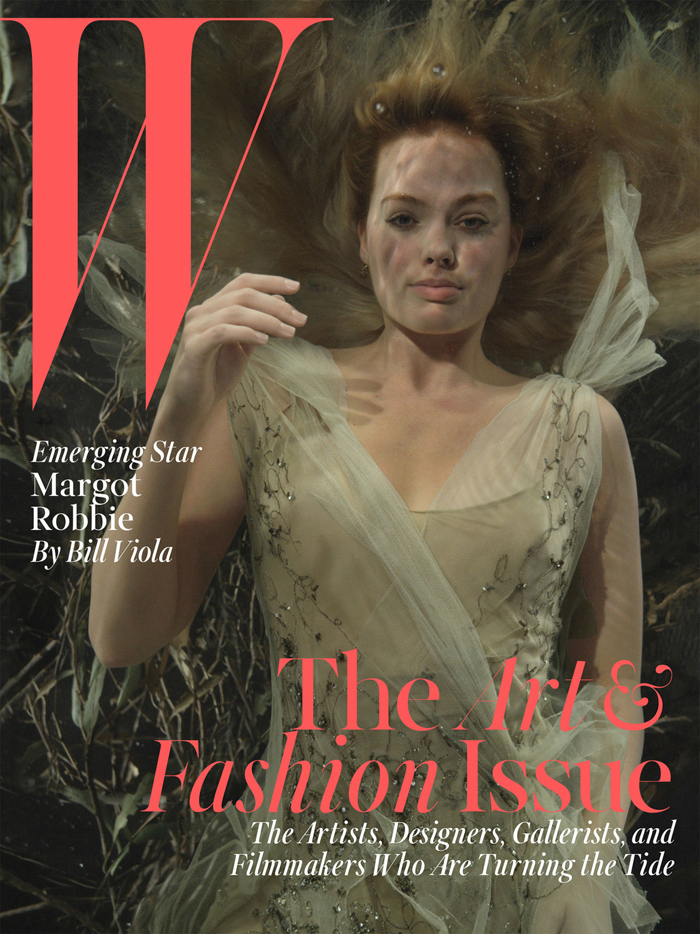 Margot Robbie covers the December issue of W magazine. I'll bet you barely recognize her, right? She's submerged in a tub, and the feature is called "emerging star," which is so cheesy. The concept isn't awful, but it's awfully hard to execute an underwater shoot. This cover looks so budget and artsy fartsy. Actually, Margot looks like she just smelled one as she holds her breath. That's a terrible thing to say. This is a terrible way to treat a beautiful cover model. The photography is by video artist Bill Viola, and he shot Jake Gyllenhaal underwater for the same issue. Viola describes these photos as "very emotional" because they "bring out waves of feeling." The results are not flattering at all to Margot. Let's do some excerpts:
This crazy photoshoot: "I've been practicing in my bathtub. I am so excited. I've been holding my breath to see how long I can go without turning blue."

Growing up with a pool in Australia: "It's not about being rich, but everyone back home has a pool. And I was a total water baby. My mom couldn't get me out–she'd put my dinner plate at the end of the pool, and I'd eat my meals in the water."

On scoring Wolf: "The casting director took one look at me and said, 'Go down the street and buy the tightest dress and highest heels you can find. That is Naomi.' I came back dressed like that and read for Marty and Leo. Those heels were killing me, which is what I remembered most."

She plays a con artist in Focus: "I now know how to steal a watch when someone's wearing it. It's an excellent talent to have."

On soap opera Neighbours: "I was on the show for three years. And I spent the entire last year saving my money and practicing an American accent."

On painful acting moments: "I learned a lot about pain and suffering during Pan Am. We had to wear very constricting period-correct girdles and bras. After that, I learned to read a script with an eye toward the undergarments."
[From W magazine]
Margot was really looking forward to this shoot. The editorial isn't quite as bad as the cover, but the whole shoot is a disaster. I guess it's interesting in a "what were they thinking?" sort of way.
By the way, Margot officially signed on as Harley Quinn in the Suicide Squad movie that no one cares about. I think the movie is supposed to be an origin story for Harley, but who knows. I'm including some new-ish photos of Margot at the Harper's Bazaar Women awards (in yellow Rosie Assoulin) and the Australians in Film gala (in white Dion Lee). She's busting right out of the yellow gown.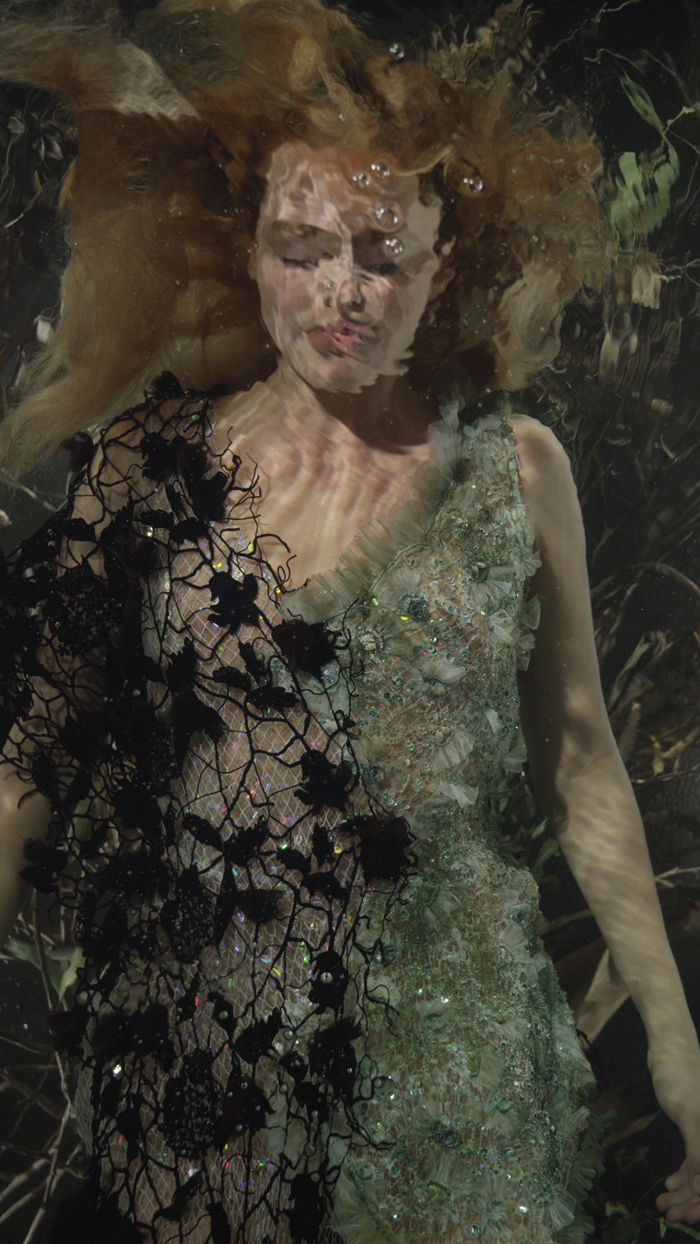 Photos courtesy of W magazine & WENN