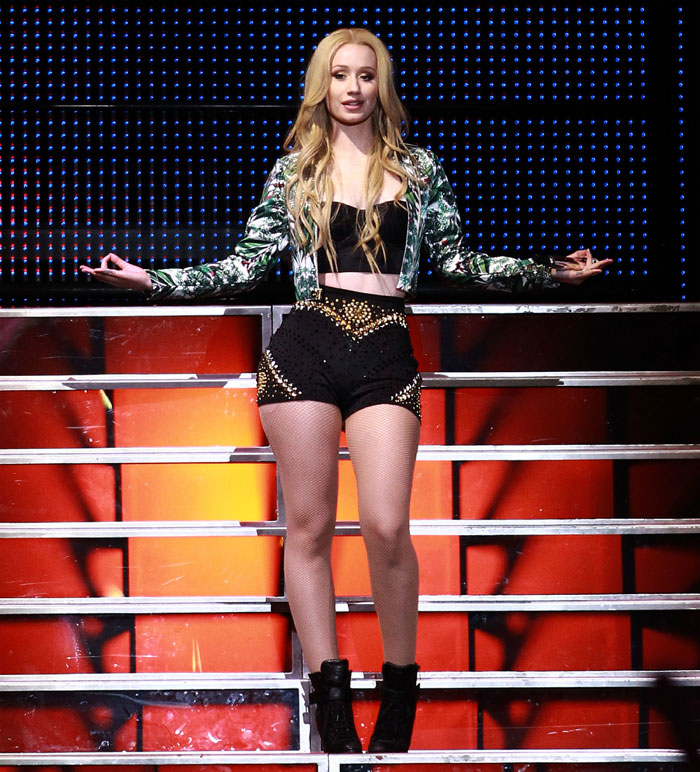 I saw Eminem's latest stuntqueening a few days ago and rolled my eyes. Em's promoting Shady XV, a compliation album that comes out on Black Friday. This is not a full-on Eminem album. Shady XV highlights other artists on his label; Em strategically drops in to claim his "Rap God" status. From the title of the album, we can assume the Slim Shady persona has taken over Em's rhymes. Big time. Em released a cypher last week where Shady rapped about punching Lana Del Rey "like Ray Rice." This wasn't Eminem simply being controversial. This was him grabbing the lowest-hanging fruit in a vain attempt to stay relevant, which is sad. He went platinum on Marshall Mathers LP 2 and scored #2 album of the year in 2013. Shady is not necessary for sales.
Eminem is becoming that guy he used to rap about. You know, the guy he accused Moby of being: "You're too old, let go, nobody listens to techno." His latest stunt is as disgusting as the Ray Rice lyrics. Eminem threatens Iggy Azalea in a song called "Vegas." The lyrics are very NSFW and gross. You can hear the song here. I can't quote everything from the relevant passage, but Em talks about wanting Iggy to "service" him while he's on the toilet. Then he references the Nicki feud and warns Iggy that he wants to rape her:
"You're lucky just to follow my ride / If I let you run alongside the Humvee, unless you're Nicki / Grab you by the wrist, let's ski/ So, what's it gon' be?/ Put that sh*t away, Iggy/ You gon' blow that rape whistle on me."
[From Shady XV on Vevo]
Why. is. he. doing. this? He's 42 for god's sake. Grow up.
Iggy handled the situation well. She responded on Twitter:
(1) im bored of the old men threatening young women as entertainment trend and much more interested in the young women getting $ trend. zzzz

(2) its especially akward because my 14 year old brother is the biggest eminem fan and now the artist he admired says he wants to rape me. nice!

(3) women in music have the bigger balls anyhow we endure much more harassment and critic. good morninnggggg!!!!!! off to camera block for AMAs!
[From Iggy Azalea on Twitter]
She's had some recent PR training. Iggy used to pop off and say terrible things on Twitter, but she put Eminem in his place. He looks like a disgusting, washed-up, rapey fool. I guess he's always been that way. Sometimes he just hides it really well. Pick up your ball and go home, Eminem!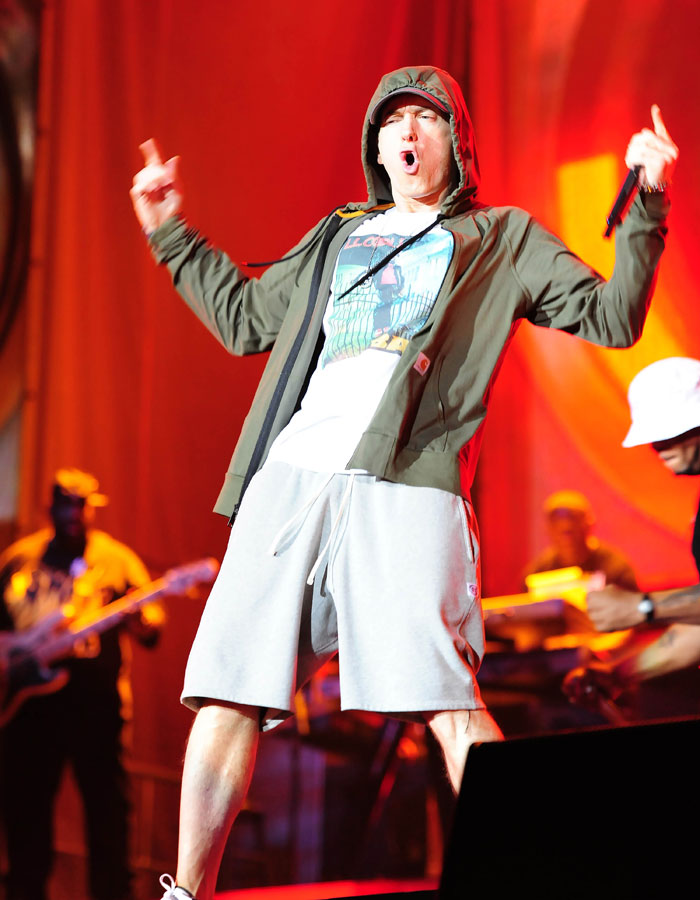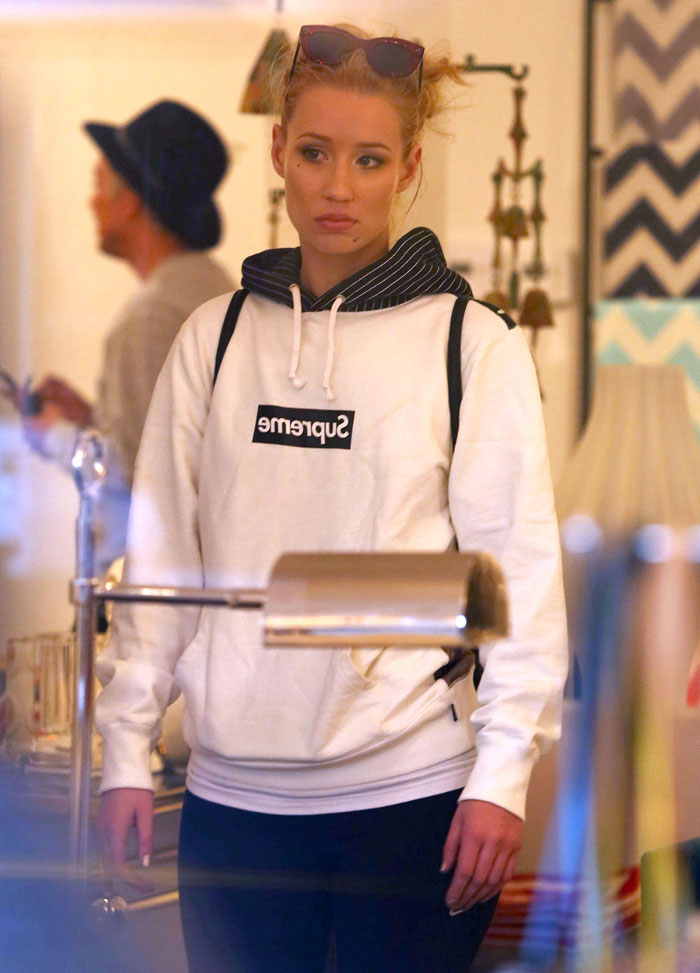 Photos courtesy of Fame/Flynet & WENN