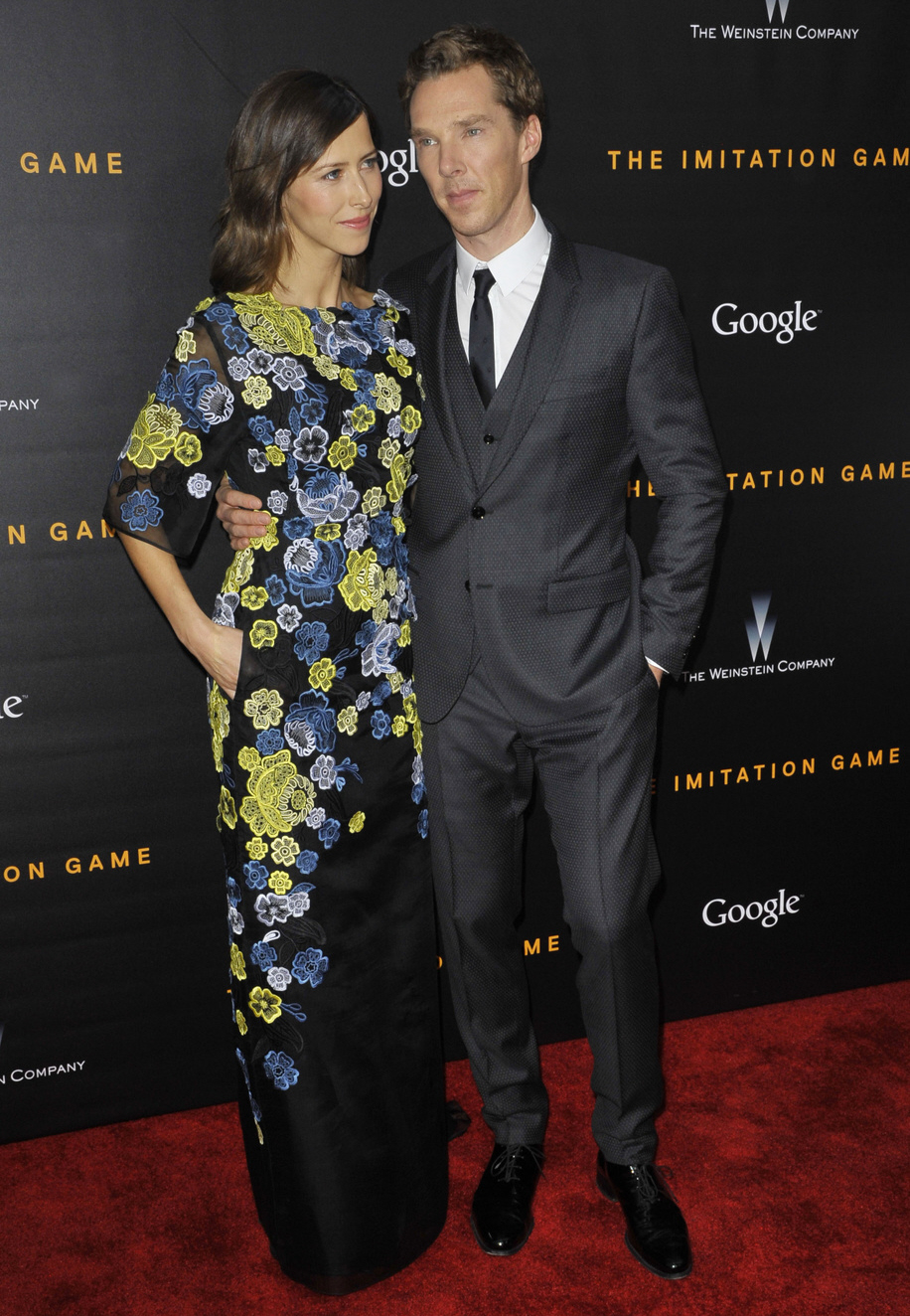 Yes, it's not a day of the week until we cover something to do with Benedict Cumberbatch. In my defense… I've got nothing. Yep. This is how it is! No, in truth, I think the oversaturation of the past three weeks is slowing down significantly. Just in time for Benedict to start promoting The Hobbit movie, right? Anyway, Benedict does have a new interview with The NY Daily News where he seems to brush off the idea that his rabid fanbase are overwhelmingly upset with the fact that he proposed to a strumpet! Hm. Some highlights:
He doesn't mind the attention from the Cumberpeople: "I think most of it is good-natured and like anyone who's ever been in the public eye and kind of revered in a way that I've been by these fans, the possession only takes on a sinister quality if the [fan] is really not very secure. And since the woman I'm engaged to is as much a part of me as anything else in my life, if they like me, by extension they like her."

The surreal moment of the TIG premiere in London: "That was extraordinary and surreal, just as it was turning up at the airport with 1,000 Japanese fans waiting when I went to promote 'Star Trek Into Darkness' there. Photo-bombing U2 (at the Oscars) was also surreal, but something that felt right at the time. And then only afterwards, I'd think, 'Oh God, I've done that in front of the whole world,' when I actually did it for one friend who kept on haranguing me for a photo with U2."

He did an old-fashioned wedding announcement because he's an "old soul": "There are other operations in newspapers that find things out or try to publicize rumor and gossip. I wanted to take control over the facts of it and announce it in a way that I would've done if I wasn't famous."

Fame: "Fame is a projection of self beyond the work, which can be toxic. It can make you neurotic about your appearance, the perception people have of you, the lack of control you have over that perception. But fame is kind of what I'm paid for now, I fear."
"If they like me, by extension they like her…" Um, I don't see the logic of that. I mean, I guess he doesn't want to acknowledge the craziness head on (acknowledging it might be even worse, honestly), but it does seem Pollyanna of Benedict to claim that his fans will just see Sophie as an extension of him. It's sort of insulting to Sophie too – she's her own person, doing her own thing and not everything is about Benedict.
Also – Benedict did NPR's All Things Considered last Friday – you can hear the interview here.
Meanwhile, Benedict recently met Jennifer Aniston, Jason Bateman, Jason Sudeikis and Charlie Day on a plane. Aniston claimed that they were all talking and the boys tried to convince Benedict to come onboard at the "boss" for a potential Horrible Bosses 3. I think Benedict was probably just trying to be polite.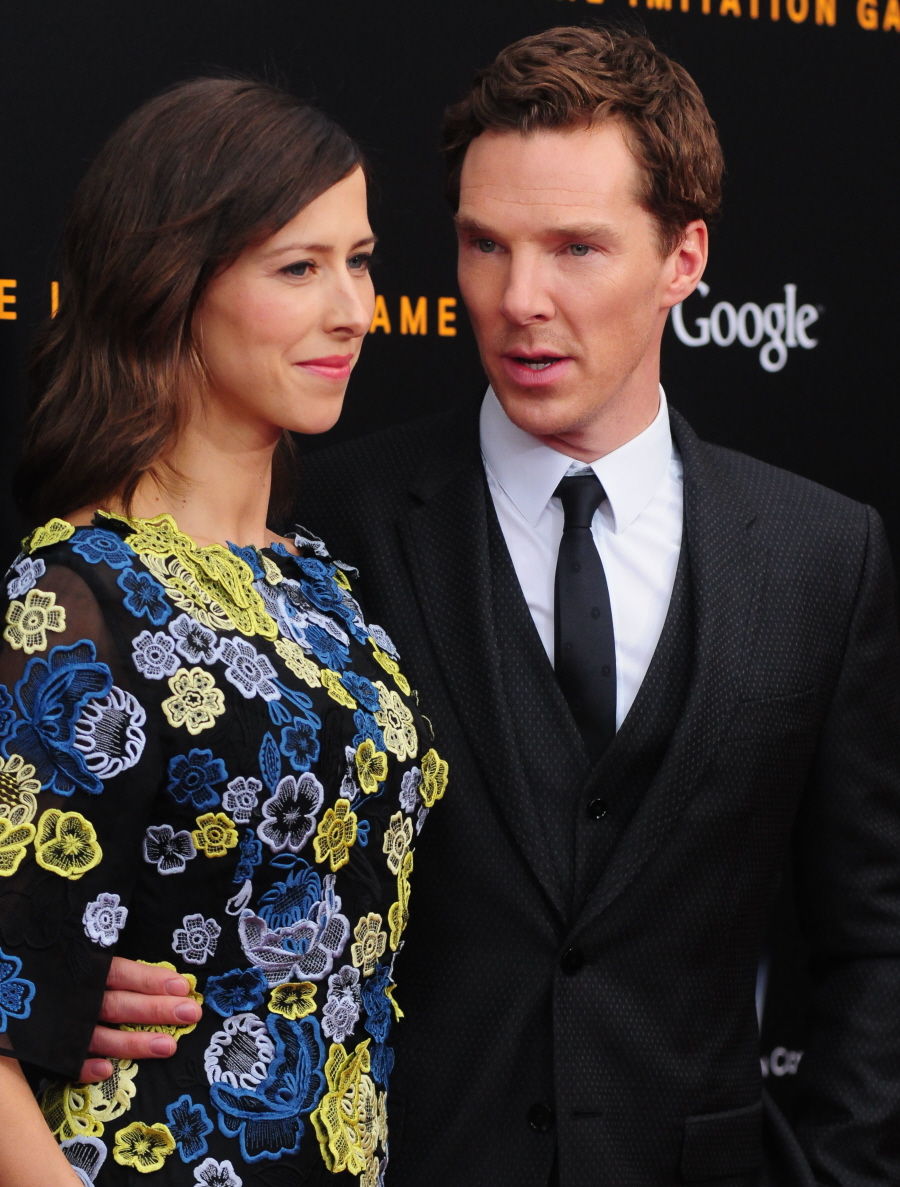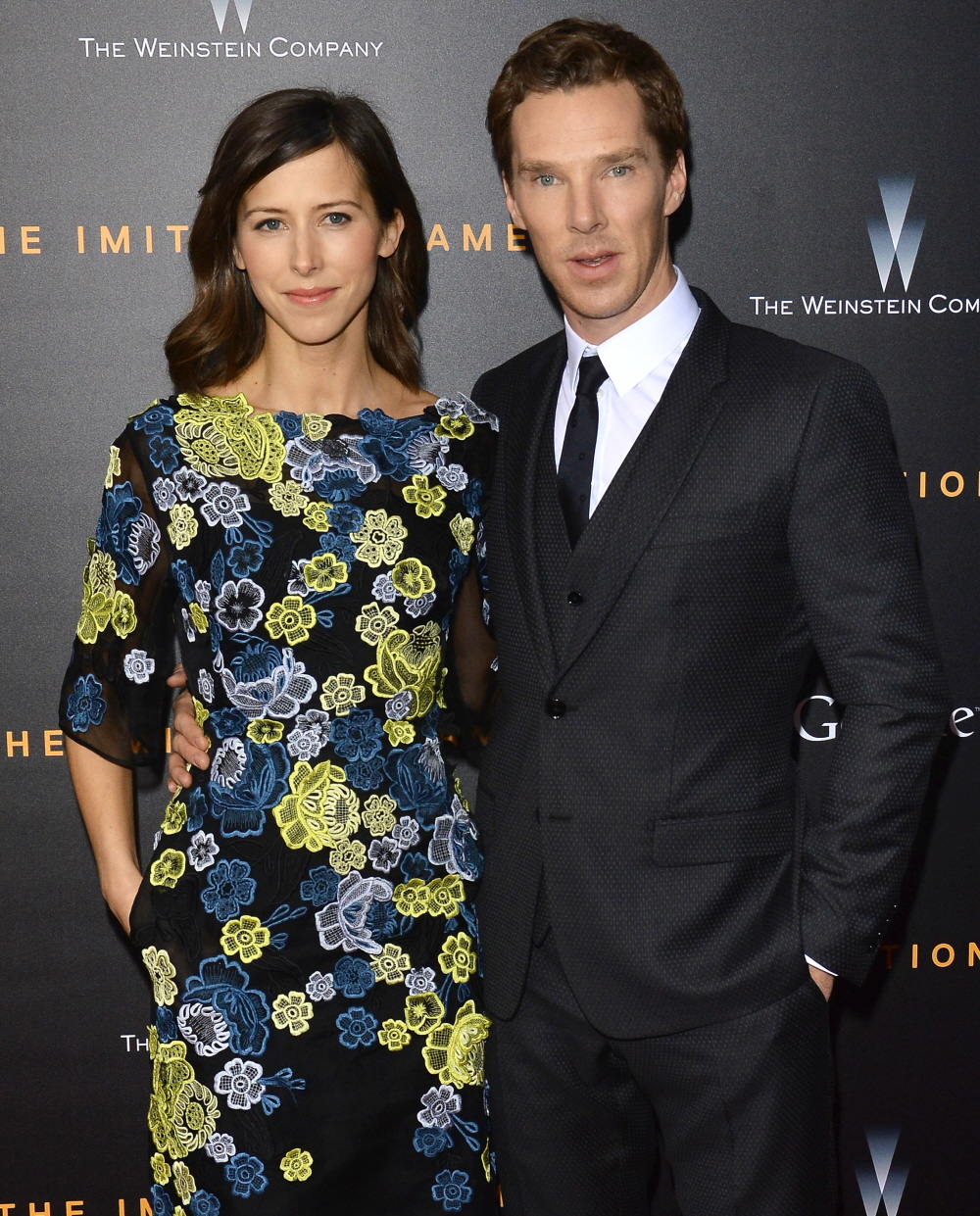 Photos courtesy of WENN, Fame/Flynet and Pacific Coast News.