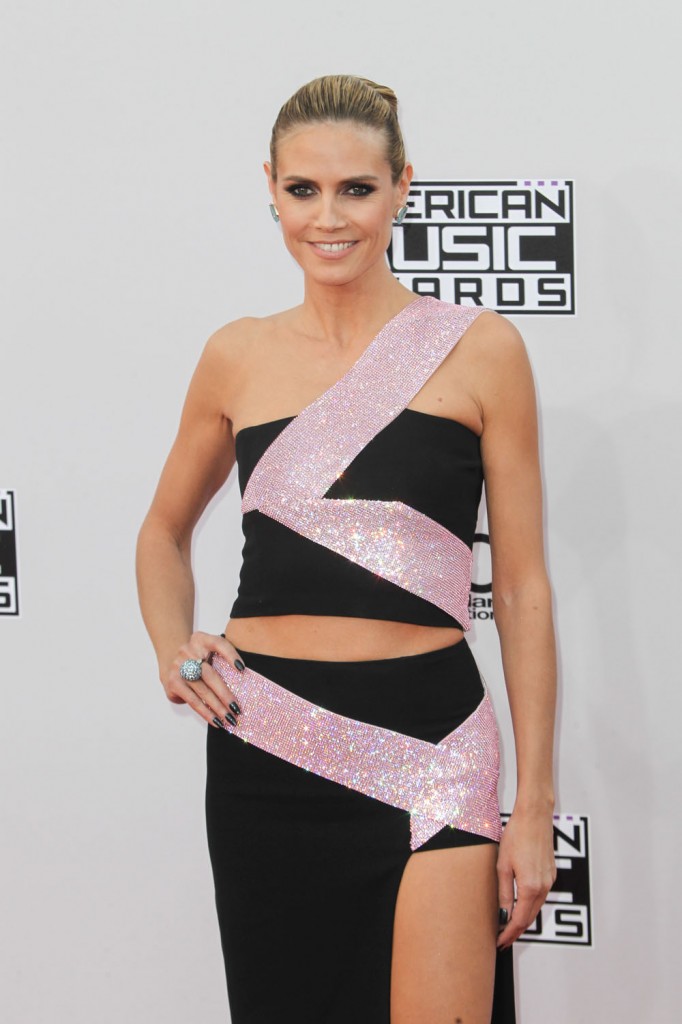 Presenter Heidi Klum showed up at the VMAs in this Versace gown which was basically a tube top with a thick pink stripe sequin overlay. The skirt featured the same bizarre striping along with a cutout that showed her entire left leg. The Project Runway designers could have made Heidi a better gown in a day and they have.
She paired this bizarre dress with pink and blue buckle shoes with lucite heels, also from Valentino. Plus her makeup was dark and overdone and she wore her hair slicked back as usual. Change it up, Heidi!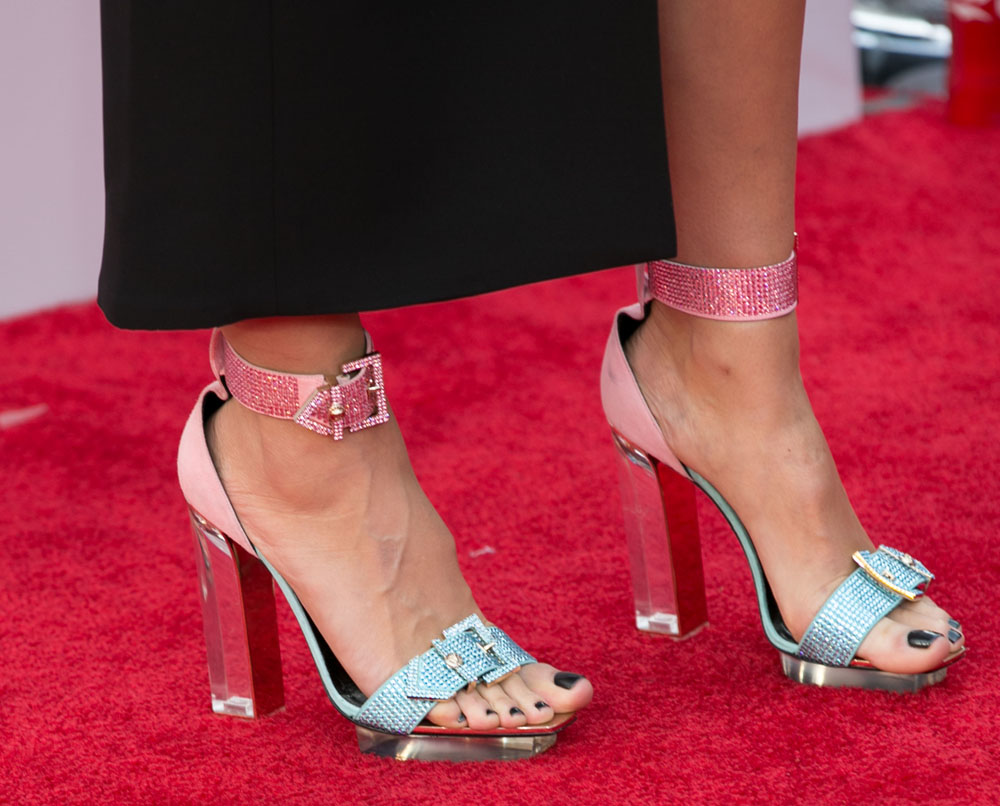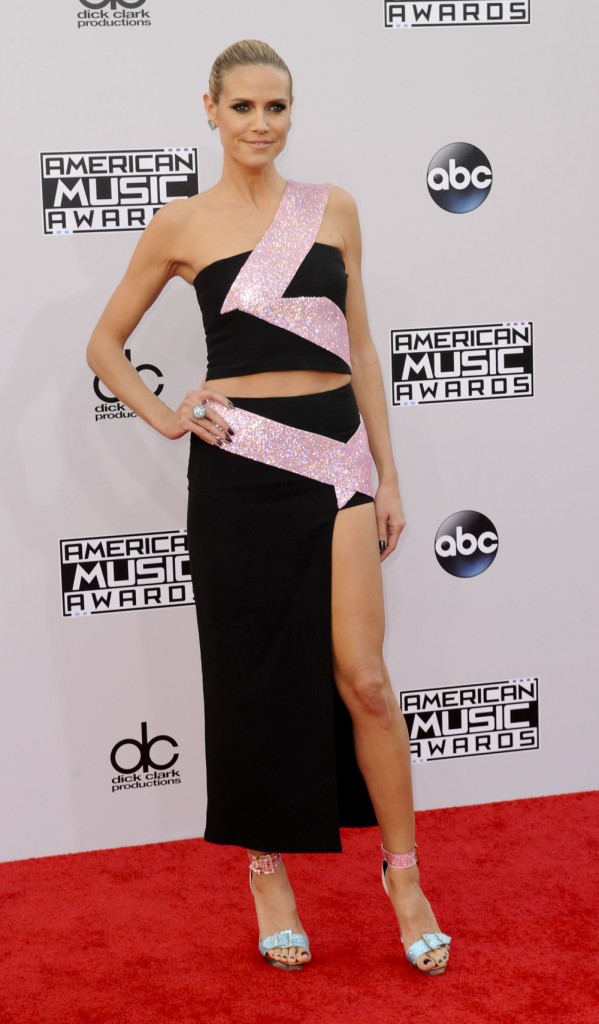 Dianna Agron took a risk in Marchesa and I think it paid off. Her funky styling kind of saves what would otherwise be a predictable black asymmetric prom dress. I really like her hair and makeup and thought she looked cute and edgy on camera. For Marchesa, this is decent.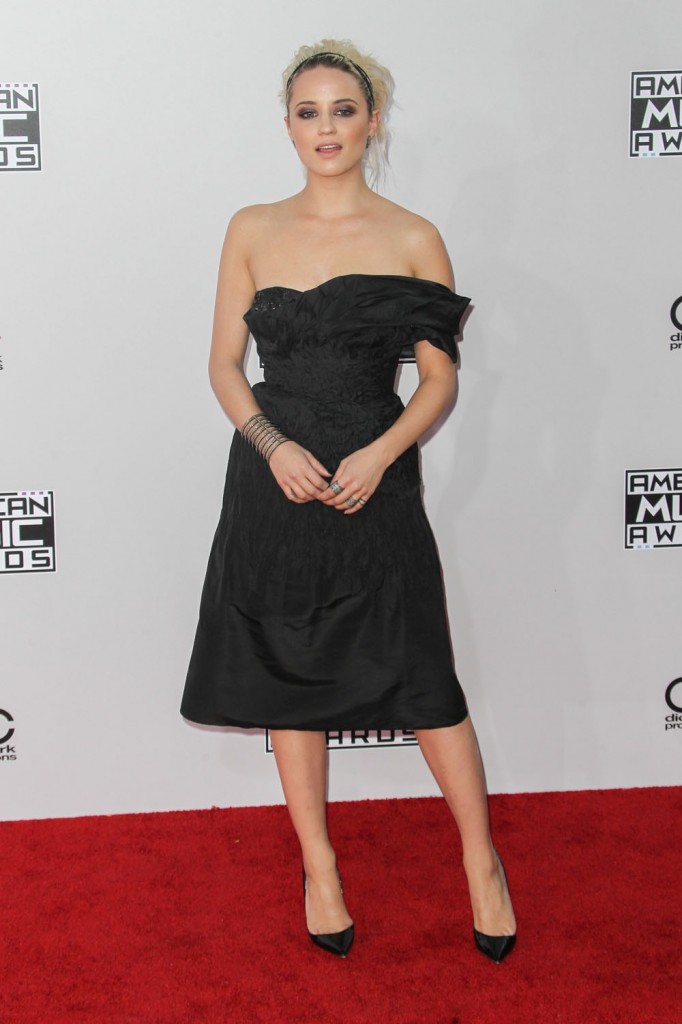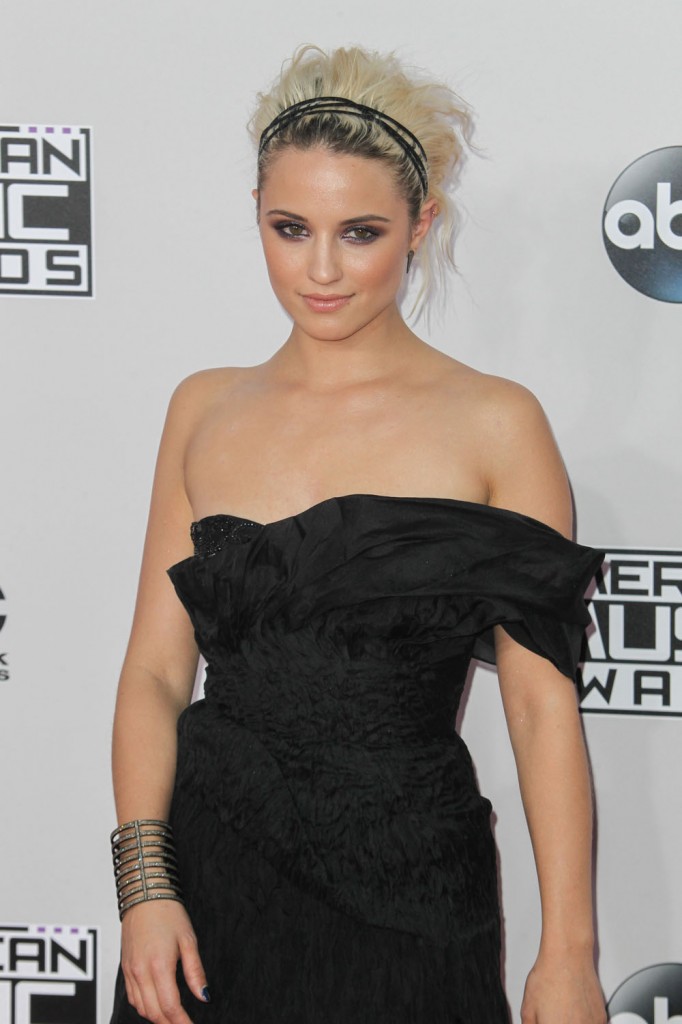 Jordin Sparks looked sexy in this bronze Halston Heritage number, but it's a little too 70s disco for my taste. I do like her styling and flowing curls. On E! they showed Jordin running up to Gavin Degraw to hug him on the red carpet. She looked so happy to see him.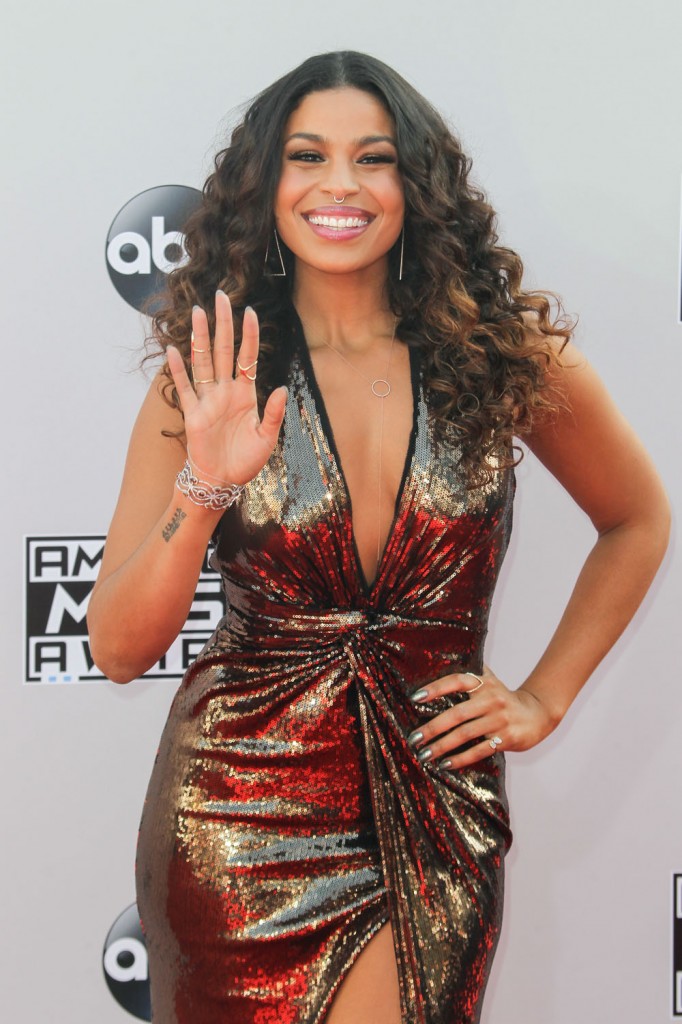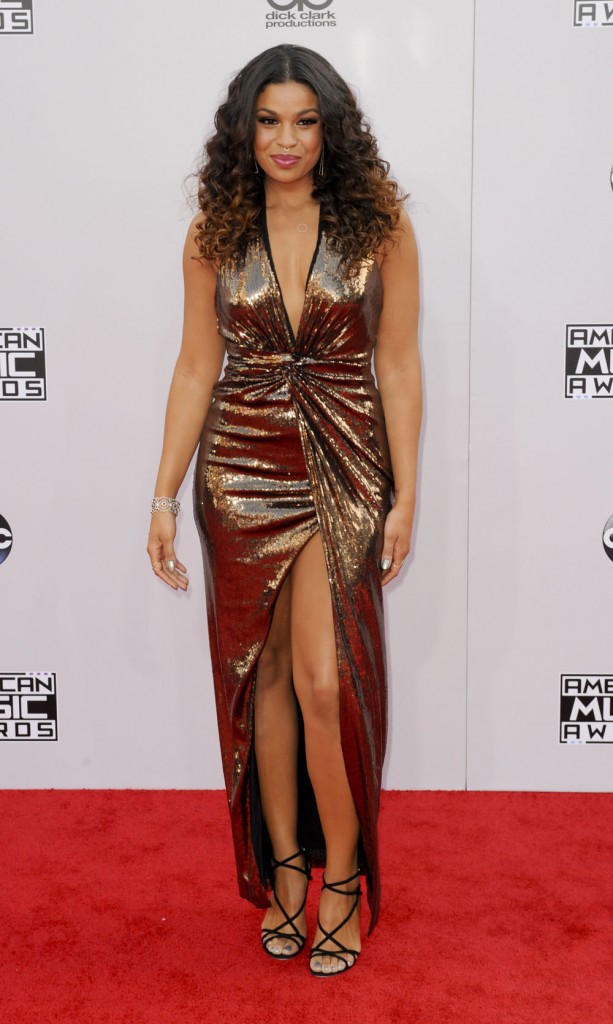 Olivia Munn suffered from some terrible makeup that looked more suited to Halloween than an awards show. I get that you're not supposed to do bold eyes with a bold lip but the cranberry lips pull focus from her underdone eyes. Plus that metallic Lanvin gown does nothing for her.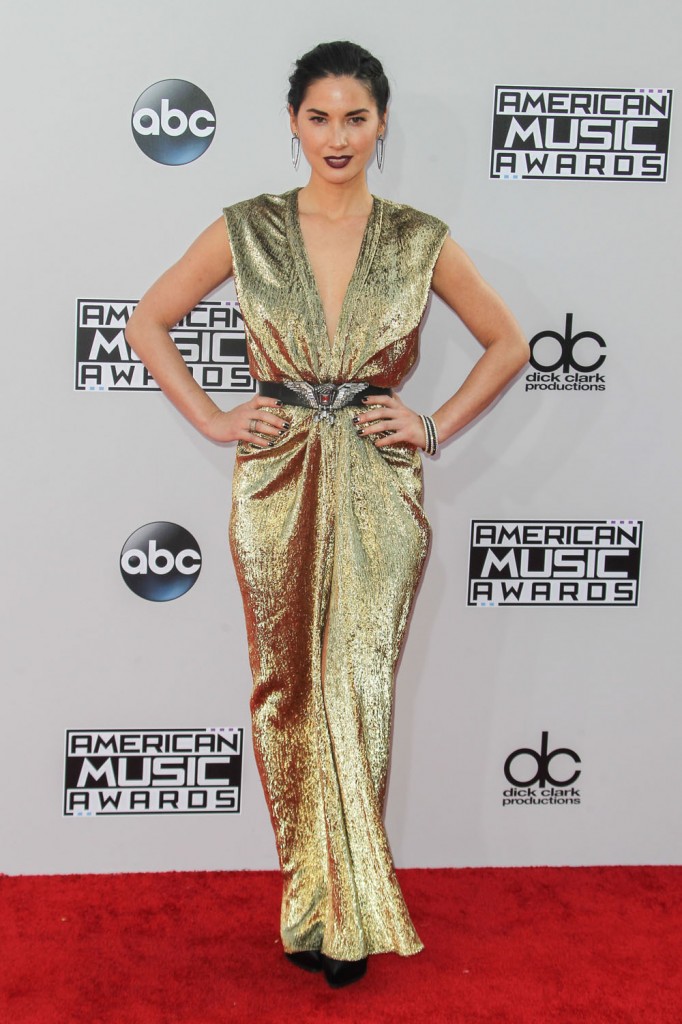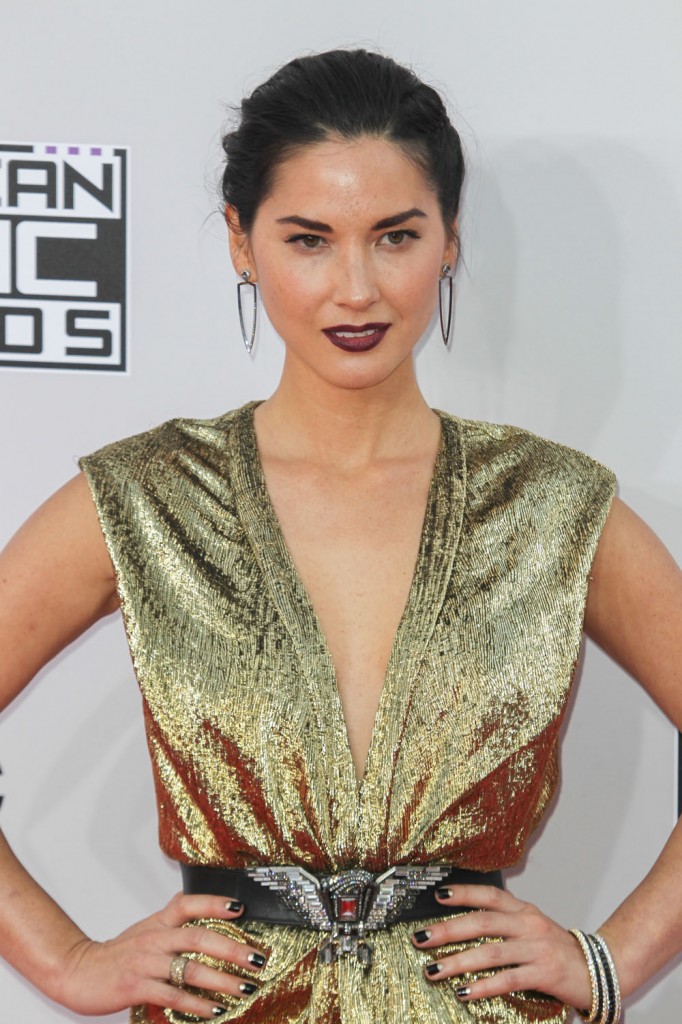 Lucy Hale was in a forgettable little Vera Wang black dress with an embroidered overlay. Unlike Olivia Munn she used enough eye makeup to balance out her dark lip color. Whenever I cover Lucy I look up her age because I assume she's still a teenager but she's 25! She looks so young.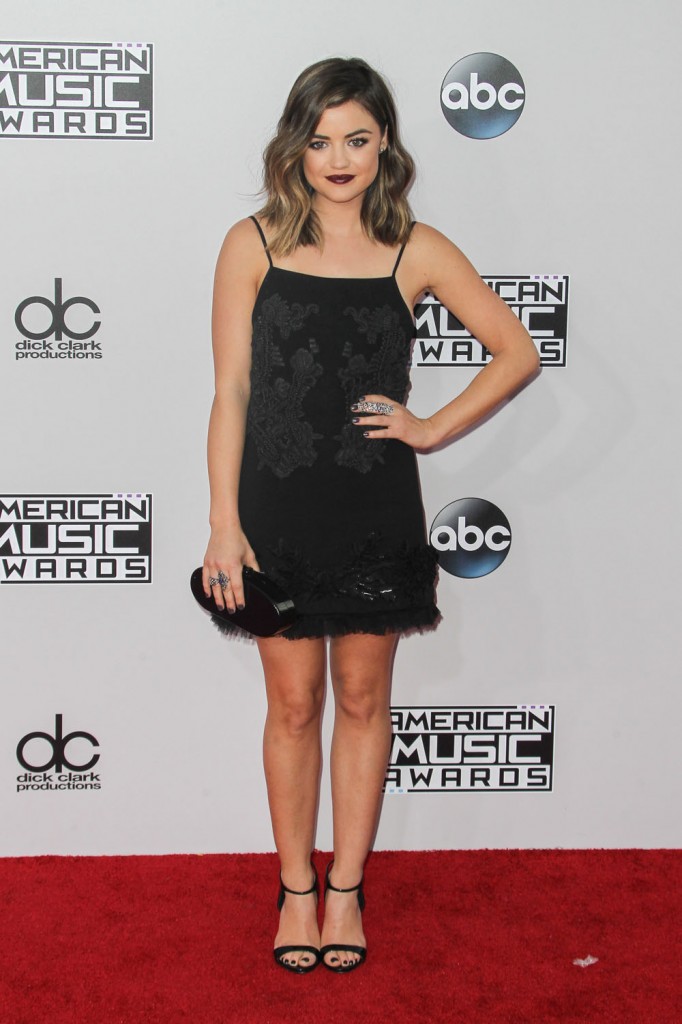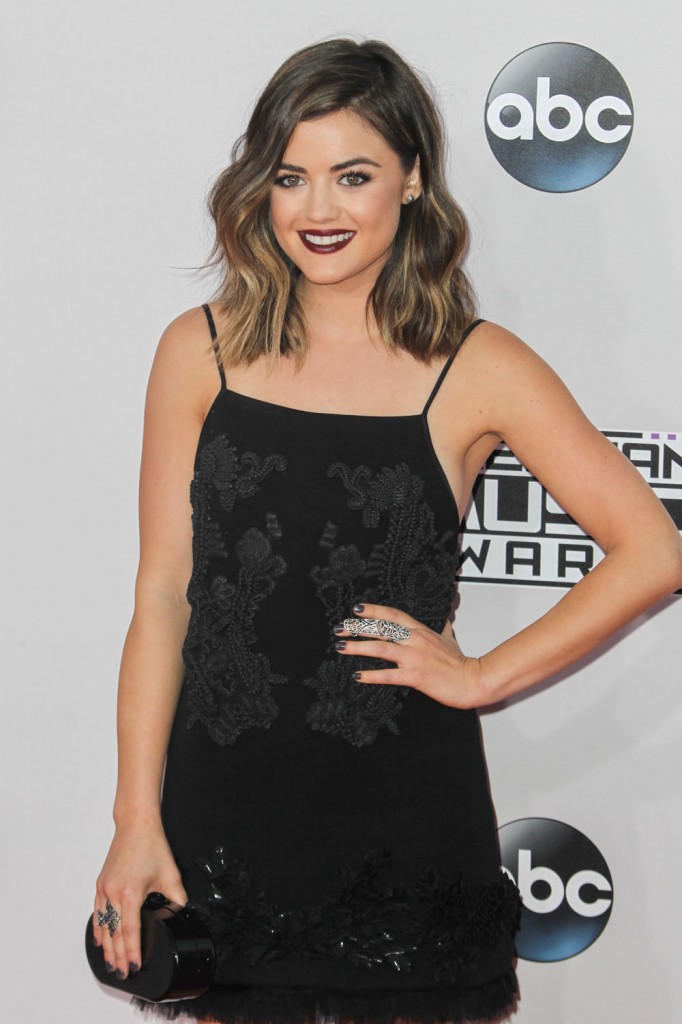 Photo credit: FameFlynet and WENN.com