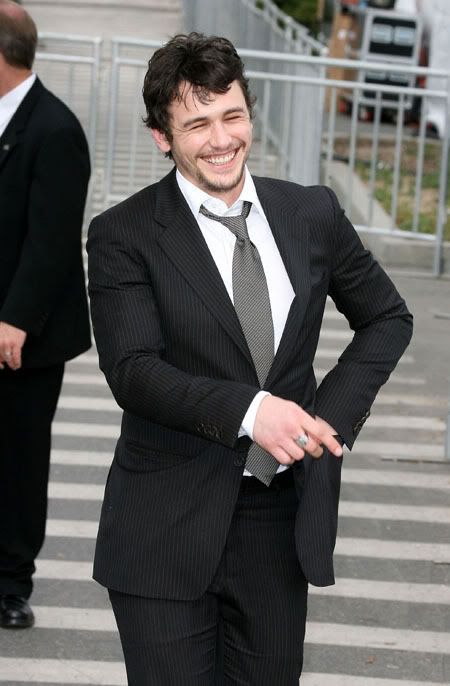 Despite what Oprah says, experts claim America is a nation of non-readers. American adults read fewer and fewer books each year. Oprah even admits that the episodes that she devotes to her book club are some of the lowest-rated episodes of the year. That's how much Americans hate books – we don't even want to see Oprah talk about a book.
Personally, I've always been a big reader. It was how I was raised. My library card is worn to the nub and there's nothing I love more than curling up in bed with a good biography, detective story or Pulitzer-Prize winning novel. One of my biggest reading pleasures are collections of essays and/or short stories. Essaying is a dying art, and few great writers have the will power to be a great short story writer.
James Franco, Independent Spirit Award-winning actor of Milk, is trying to become one of my new favorite authors. He's just signed on to write a collection of short stories for Simon & Schuster. Contact Music has more:
'Milk' star James Franco is taking his creative writing hobby seriously – he has secured a deal to release a collection of short stories.

The 30-year-old actor is currently enrolled on a creative writing graduate course at Columbia University in New York.

And now the star is set to become an author after selling his book to publishers Simon & Schuster, his agent confirms to Fox News.

Publishing appears to run in the Franco family – his mother Betsy is a bestselling children's author.
From Contact Music
Unlike someone like Ethan Hawke, I actually think Franco's writing might be more than a vanity project and a douchey attempt to look "deep" while picking up random waitresses. Franco used to strike me as one of those "too cool for school" kinds of guys, annoyingly vapid. But he's grown on me. He's a talented actor, and I bet he takes his writing seriously. Fingers crossed.
James Franco is shown on 2/21/09 at the Independent Spirit Awards. Thanks to WENN.