Remember how Cameron Diaz dated P. Diddy several years ago? I think the gossip world wanted to forget that story. This is a photo of them at the Oscars in 2008, which was reportedly their first meeting. They were definitely flirting with each other in this picture, and who knows what happened then. They were spotted making out all over NYC in late 2011 although Cameron downplayed the relationship in interviews. Cam and Diddy were finished by mid-2012, and Diddy has regretted it ever since. At least, that's the impression I get from this story. Us Weekly has the scoop on an overheard conversation where Diddy was bemoaning his lost love.
She's the one that got away! Diddy has dated plenty of gorgeous women over the years, but one in particular still has him reeling — Cameron Diaz. An insider tells Us Weekly that the rap mogul couldn't stop gushing over his former fling during a recent night out.

"He was at a dinner and the subject turned to Cameron dating Benji Madden," the source tells Us. "He said, 'If I could turn back time, things would be different!'" (Diaz began dating the Good Charlotte rocker in May.)

The insider adds: "He was bummed, saying, 'She's the sexiest girl in the world.'"

Diddy, 45, who previously dated Jennifer Lopez for three years, first hooked up with Diaz, 42, back in 2008. In 2012, the Annie actress was spotted straddling Diddy at a CAA gala in West Hollywood. "Her hair was all crazy, her makeup was smeared and they made out in front of everyone," an onlooker told Us at the time. "She was acting like a teenager!"
[From Us Weekly]
Part of me thinks that Diddy is out of line in saying this stuff. It's at least disrespectful to Benji Madden, who has made Cameron very happy this year. I don't know though. Diddy may not have known that people were listening to him gush about Cameron, but he needs to keep a lid on it in public.
Here's some photos Diddy interacting with Cam and Alex Rodriguez at a Super Bowl fantasy party in February 2011. The timeline is confusing because Cam was fooling around with A-Rod as early as 2010. There was some definite on-and-off/overlap with these two guys. I don't know what's going on here, but A-Rod didn't look happy.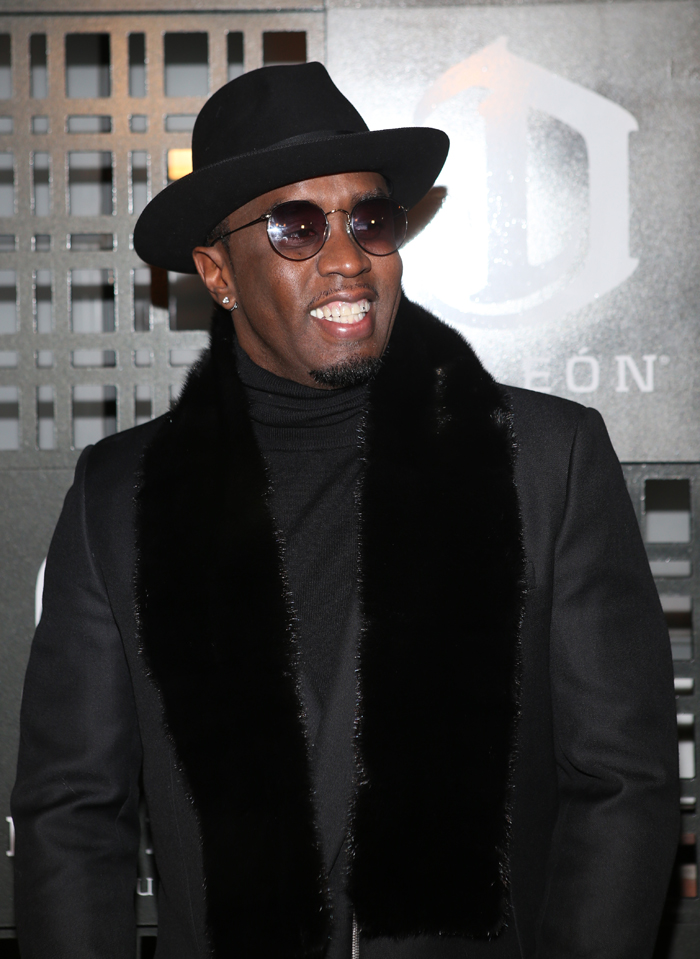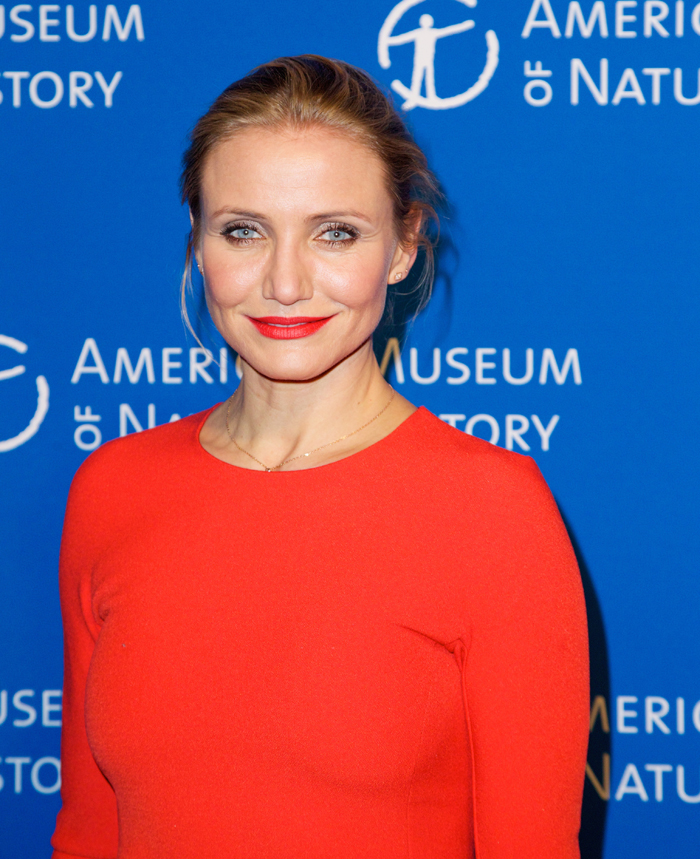 Photos courtesy of Getty & WENN